This is one of the most delicious if not the greatest chocolate dessert of all time. Really.
[Read more...]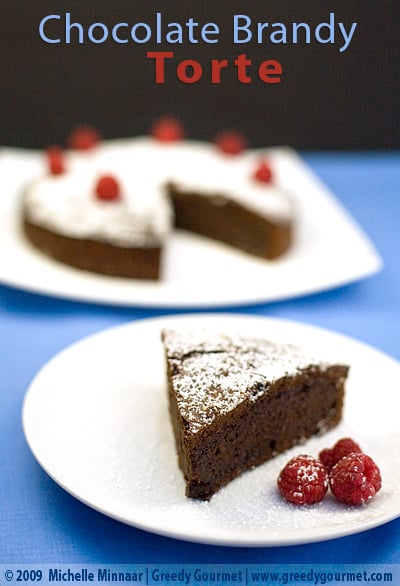 On Valentine's Day I put on my baking mitts and got to work. While neither Neil nor I are obsessed with the commercialised "special" day we thought it wouldn't hurt to treat ourselves to something sweet. What I loved most about this cake was its contrast. Outside it was cracked, hard and almost crunchy and then inside a sweet, moist sponge. A word of warning though, the cake dries out extremely fast and should preferably be eaten really quickly. What a perfect excuse because within 24 hours between the three of us the cake was no more…
Warning: This turns brainy and docile old ladies into scatty, hyperactive big kids. Let me explain.
The annual Hockley Scrabble Christmas party was coming up and I volunteered to make my favourite chocolate cake. As luck would have it, a few days before the event our old and half-useless oven gave in and with its last sigh tripped the house's electricity. It goes without saying that the chocolate cake promise went down the drain. After pondering for a few days I decided to get adventurous and try out this dessert.