Chinese Recipes
Chinese recipes are popular for a reason. Who could possible resist the flavourful, vibrant and easy dishes from a Chinese restaurant's kitchen?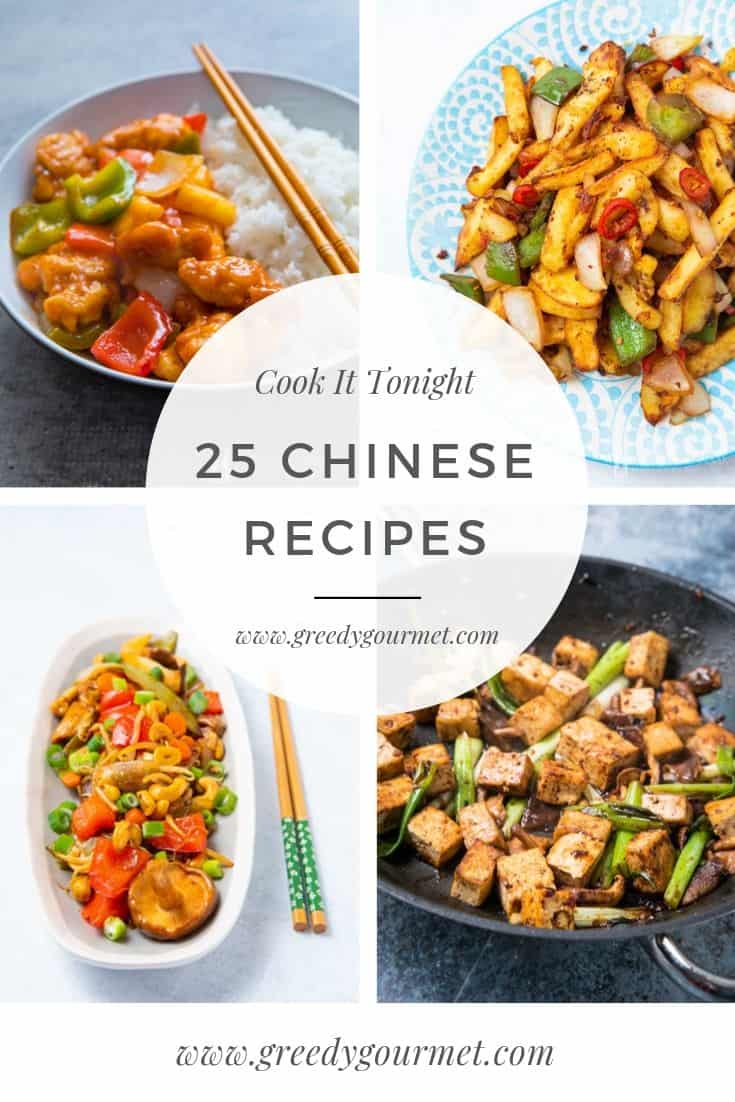 Trust me, once you nail a Chinese recipe, you'll keep it in your cooking rota forever. I have at least two Chinese recipes I keep on my traditional weekly menu simply because of their  ease of preparation. Let's not forget stir-fries. It's a great way to use up leftover vegetables lying around in the fridge. Simply toss them in a hot wok with your favourite Chinese sauce. Boom! Not only are you eating healthy and sustainably, but you save money too.
Plus, Chinese recipes are usually made with inexpensive ingredients. This way you can make your own Chinese fakeway at home and save tonnes of money on eating out. Best of all, it's not obligatory to eat and enjoy your Chinese recipes with chopsticks. However, it does have a certain fun factor about eating Chinese food.
Chinese home cooking recipes
Almost all Chinese recipes are manageable by home cooks. In fact, you don't have to be an expert to make a Chinese recipe at home. Some simple Chinese recipes include vegan chop suey, bang bang chicken or pea and egg fried rice.
Again, Chinese cooking is about simplicity and flavour. Take a look at these Chinese cookbooks below to inspire yourself with Chinese recipes.
The Best Chinese Cookbooks
The history of Chinese cuisine
Where did it all start? Since China has such a long history, so does its cuisine. Some Chinese recipes have been cooked dynasties ago. Apparently, it all started in the Neolithic era which dates back roughly 4,000 years. Archeologists discovered a noodle dish made with foxtail, which are now known as the oldest noodles in the world.
Subsequently, during the early dynastic times, the five grains cultivation system was introduced. People started cultivating hemp, broomcorn, foxtail millet, soybeans and sesame. In the Han dynasty times, wheat and rice were also introduced, along with vegetables and pears. Ducks, chickens, pigs, and sheep were domesticated. Multiple methods of preserving food were also discovered for the rationing system during war times.
Every single dynasty put their own stamp of influence on Chinese cuisine. Hence, through 4,000 years of dynastic rule, Chinese recipes evolved. Click here to learn more about the evolution of Chinese recipes and the rich history of Chinese cuisine.
Chinese recipes: top 11 Chinese herbs & spices
Ultimately, there are top 11 spices and herbs used throughout Chinese recipes. I am sure, you wouldn't find a Chinese recipe without the use of at least one of these:
1. ginger - usually is the base for a stir-fry recipe or in a soup
2. cloves - used in hot-pots and is a main ingredient of the traditional 5-spice seasoning
3. star anise - used to flavour a hot-pot recipe, meaty recipes and also is a part of the 5-spice mix
4. scallions - used as a topping for soups, stir-fries, fish and rice recipes, and more
5. chilli pepper or chilli powder - used in almost all Chinese recipes for that extra kick
6. garlic - also used in stir-fries, chow mein, woks and more
7. fennel seeds - used for Chinese curries and also a part of the 5-spice mix
8. sesame seeds and sesame oil - used as a topping for practically most Chinese recipes
9. black pepper - part of the 5-spice seasoning
10. cassia or Chinese cinnamon - for  meaty dishes, desserts, pastries, also a part of the 5-spice mix
11. Sichuan peppercorn - used in meat dishes, fish recipes or vegetable stir-fries
The Best Chinese Recipes
Oh, there are so many Chinese recipes to choose from and it was difficult to pick my favourites because I love them all. Here are the best of the best Chinese recipes but don't forget at the bottom of this post you will find my complete collection of Chinese recipes. Have fun!
fascinating Chinese ingredients
Of course, if you travel to China as a Westerner, sometimes you are confronted with the weirdest Chinese dishes. This is because, in China, sustainable cooking in on a whole other level than the Western world.
Plus, if you travel for business, you'll get the occasional 'let's see what the tourist can handle' attitude. I've heard many stories of business men being confronted with the strangest of ingredients such as:
1.  chicken or duck's feet - no kidding, these are a delicacy
2. various types of snakes
3. sea cucumbers - they look worse than they sound, but they are regarded as the ultimate delicacy
4. eyeballs of certain fish - especially that of tuna
5. scorpions - deep fried on a stick, a very popular street food
6. turtles for soup
7. thousand year old eggs - soaked in a brine for 100 days hence they turn green
8. and other ingredients which I won't mention
Would you dare to try some of these ingredients?
10 Chinese sauces for Chinese recipes
Here are just a few examples of sauces with which you can make extraordinary Chinese recipes. These are commonly used to enhance the flavour even further of dishes, so don't be afraid to experiment. If you love Chinese food, you will have to buy at least one bottle of each of these sauces in your kitchen cupboard.
chinese recipes with pictures
Take a look below and inspire yourself with a variety of Chinese recipes. I am sure you will find one that you'll fall in love with.