English Recipes
Are you feeling inspired to cook some fabulous English recipes? I know that English cuisine is not the most popular cuisines in the world. In some senses, English cuisine is vastly underrated and some English recipes are intense in flavour, dating back centuries.
Below this piece, you'll find lots of British recipes. Here, you'll learn about old English classics like eton mess, toad in the hole, and many more. If you are from the UK, or from one of the commonwealth countries, you'll probably know about these traditional English dishes. However, most people around the world will most likely raise an eyebrow. Keep reading to learn more about English cuisine.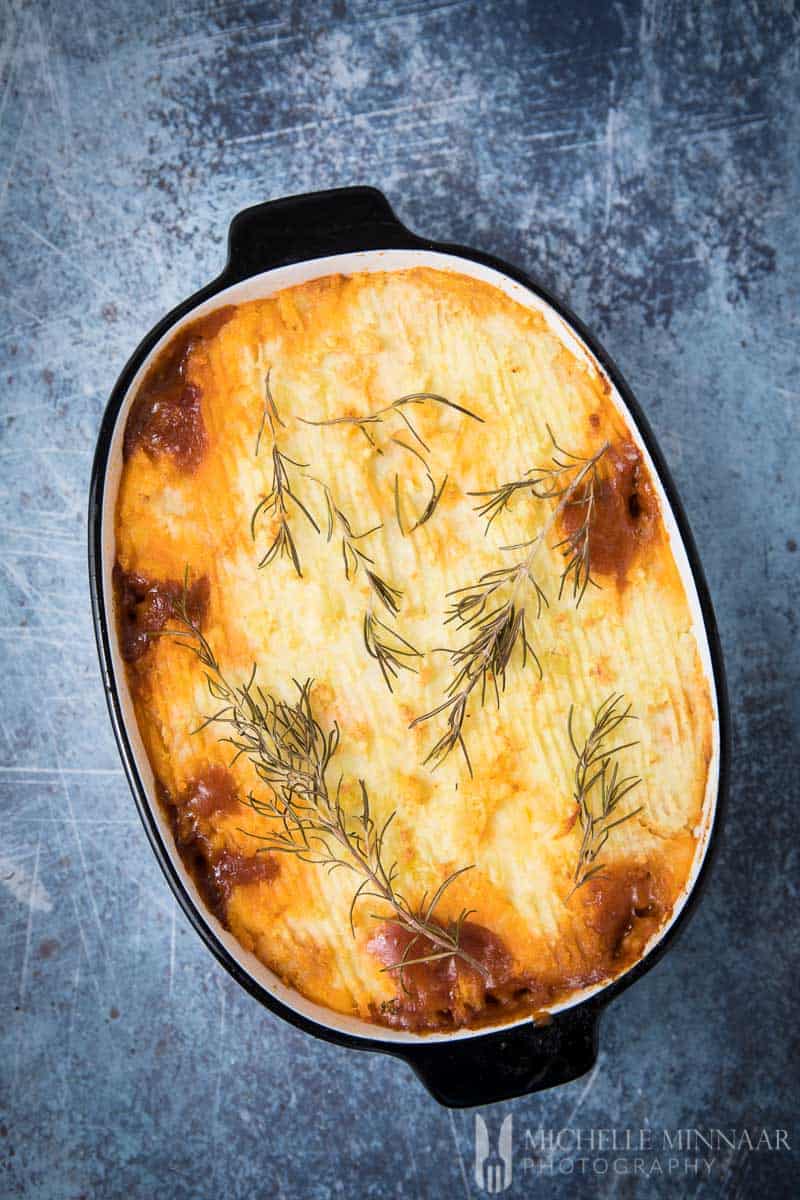 The Best British Cookbooks
English recipes
When I think of English recipes, heavy meaty dishes come to mind. These include game pie, venison roasts, and more. However, if you ask a foreigner about traditional English recipes, you'll hear about the usual suspects:
The classic full English breakfast - with eggs sunny side up, sausages, black pudding, beans in tomato sauce and toast
Fish and chips - a must have, especially if you are visiting a lovely UK coastal city. It consists of white fish fillets in a beer batter, served with chips.
Beef wellington - we've got Gordon Ramsay to thank for its reintroduction to the world. It's basically a piece of beef fillet cooked in a soft pastry. Technically, it's a very difficult dish to cook perfectly.
Shepherd's pie - of course, who can forget about shepherd's pie?!?
These are just a few of the most popular English recipes that seasoned travellers might recognise. Mostly, because they've become commercially available in Irish pubs all around the world. Chances are that if you visit an Irish pub - let's say in Thailand - you are bound find one of these above-mentioned dishes.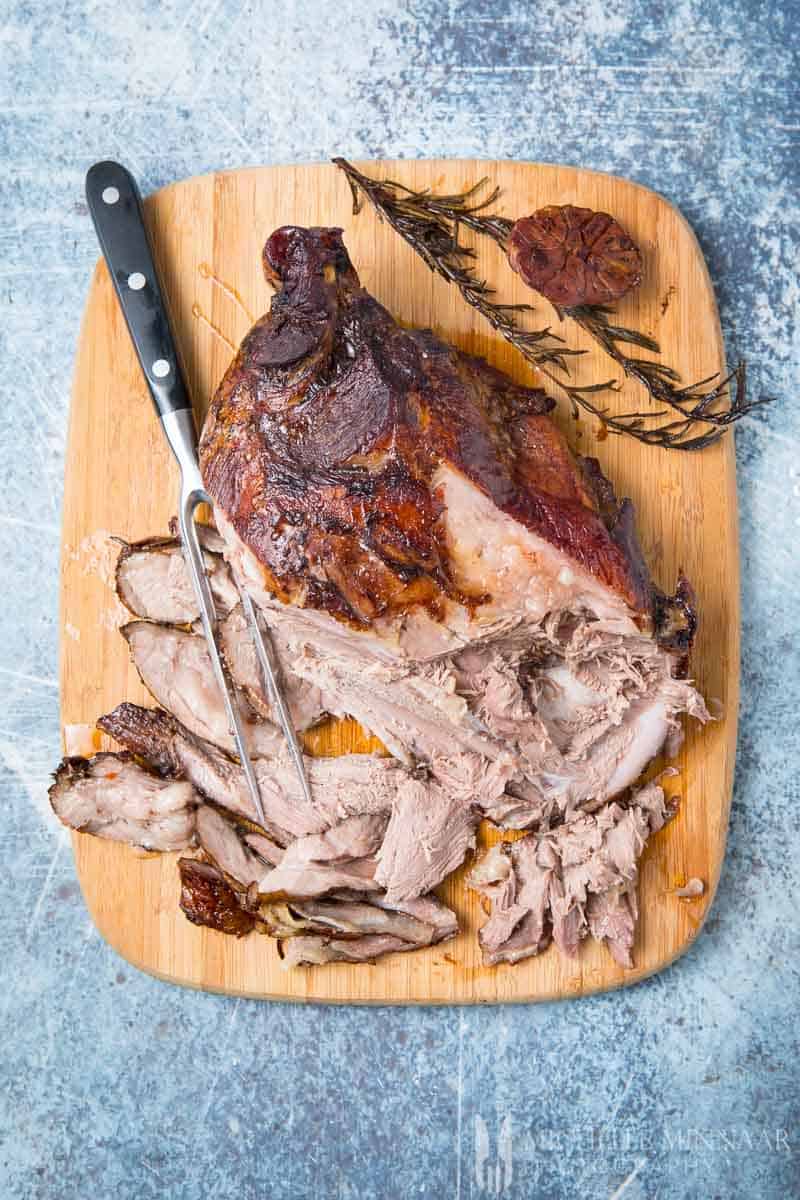 The history of British recipes
Let's briefly discuss how English cuisine developed throughout time.
Britain's history has played an essential role in terms of shaping its cuisine as well as setting new traditions. For instance, the Roman Empire introduced cherries, cabbage, peas and stinging nettle. Believe it or not, in those times stinging nettles were consumed as a salad vegetable. Most importantly, the Romans also brought wine to England. Hence, some pie and stew recipes include a splash of red wine for extra flavour.
The Danes as well as the Vikings introduced several techniques on curing, drying and smoking fish. For example, hot smoked salmon is actually an age old Viking recipe. This is where kippers came from! Next, along with the Norman invasion, came the nomenclature of every day ingredients. For example, mutton (mouton) as well as beef (boeuf).
In the 11th-12th centuries, during the Crusades, Britons started discovering new ingredients. For instance, Britons first discovered lemons and oranges in Jaffa, Israel. During this time, saffron was also brought to the shores in Britain.
During the Tudor period, new English recipes started to emerge due to trade. Middle Eastern spices, sugar from the Caribbean islands, Indian tea and South American coca. Also, along with the East India Company came vast amounts of Indian curries and dishes. For example, like kedgeree.
Today, thanks to globalisation and heavy migration, we can sample all types of dishes with worldly influences, whether it be a hearty stew, or a British Indian curry like jalfrezi or korma curry.
To learn more about British cuisine and its rich history, click here.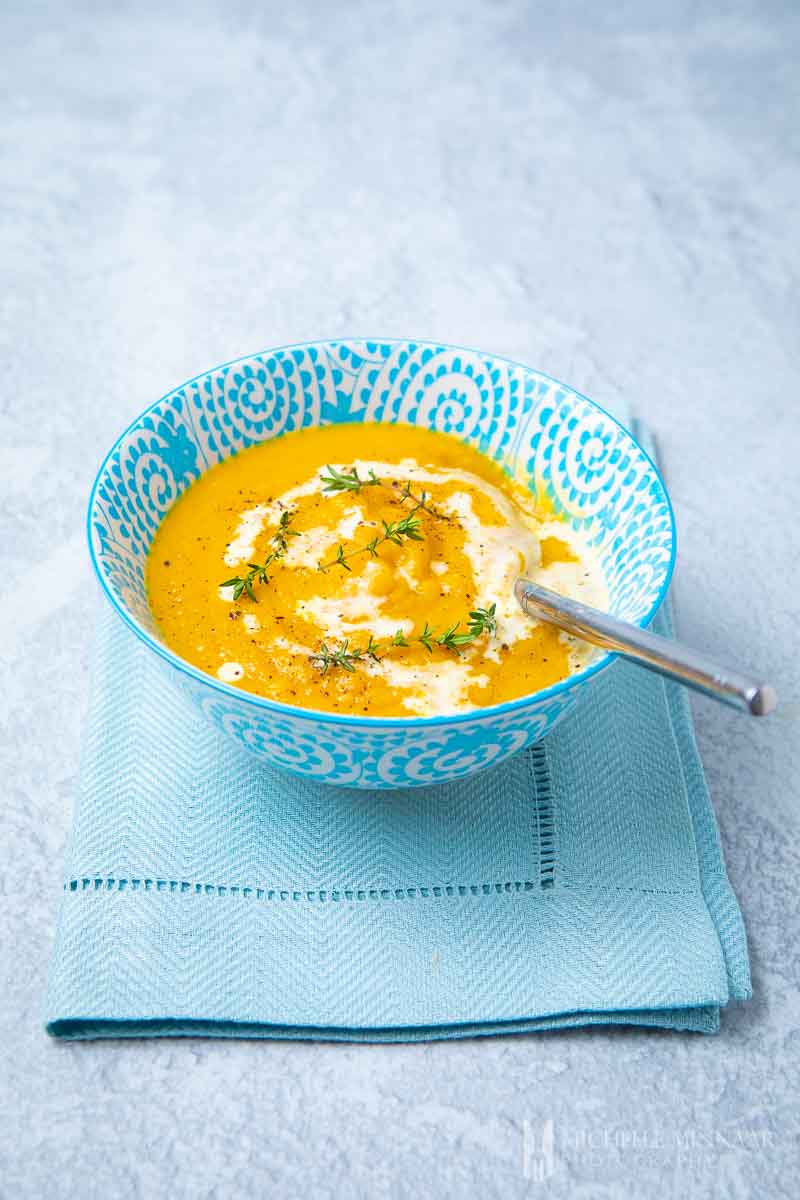 old English recipes
One of the oldest dishes is the Roman-influenced dish bangers and mash. It's basically potato mash with sausages, served with a rich onion gravy. Believe it or not, this dish has been around for centuries since 410 AD. However, black pudding is even older, as it dates back to 800 BC. It was mentioned in the Odyssey. Black pudding is made from pig's blood, so beware, it's not a dessert.
Cornish pasties came around 12-13th century. Next, here's a list of 18-19th century dishes:
Bedfordshire clanger - a crust dumpling with both savoury and sweet filling at each end of the dumpling.
Cobbler - a fruit or savoury type of pie with a scone mixture
Cottage pie or Shepherd's pie - a pie which contains minced meat
Faggots - yes this is a real British recipe. Meatballs made with minced cuts of meat.
Full English breakfast
Potted shrimps
Pork pie
Steak and kidney pudding
Toad in the hole - sausages cooked in batter
Yorkshire pudding - a type of baked batter. Today, there is a modern version of it called Yorkshire pudding wrap. I discovered it during my stay in York. Click here to learn more about York and what you can do there.
Bakewell tart - just take a look at my cherry bakewell cake
There are plenty more English recipes. For a detailed list of English recipes, click right here.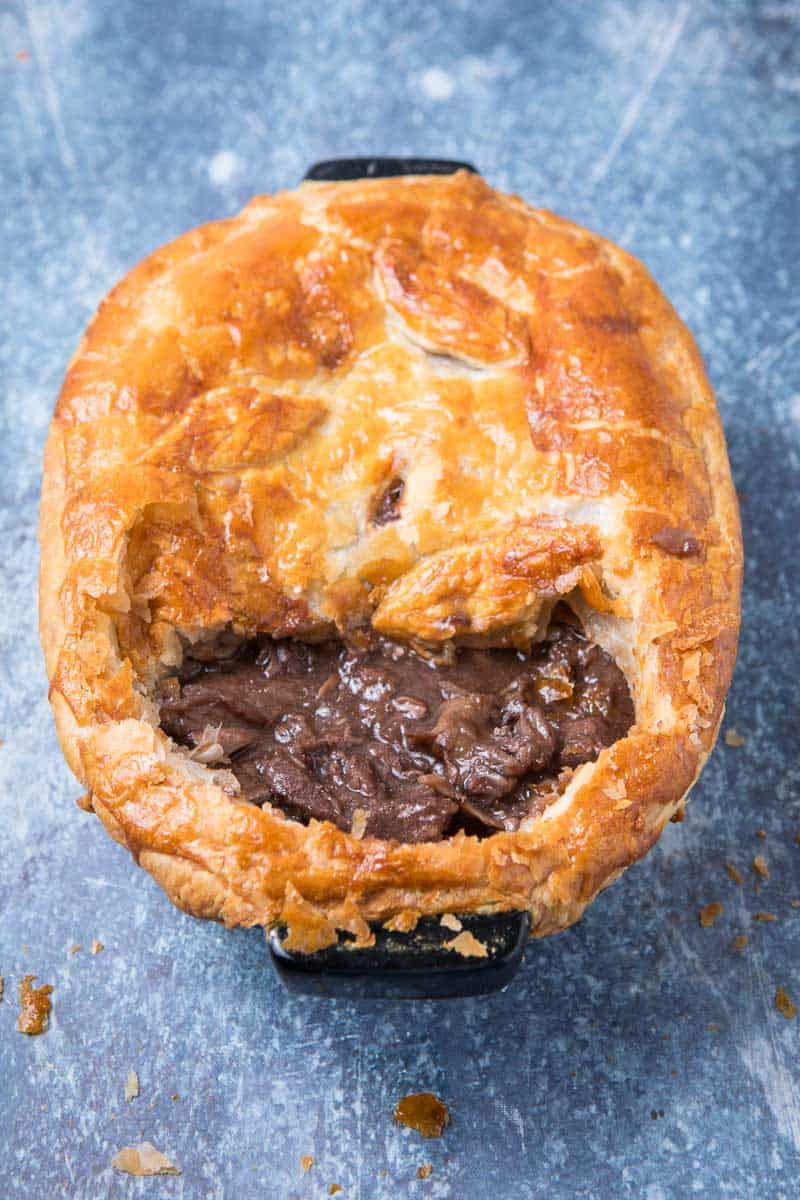 English food names
First of all, the number one thing foreigners are baffled about is the difference between crisps and chips. In the USA, chips are the English crisps. In addition, in the USA, chips are known as potato fries or simply fries.
How on earth did toad in the hole get its name? Well, the origin of the name is very unclear. In fact, it's a dish which consists of sausages and Yorkshire pudding batter.
Here is a list of recipes with names which might pique your curiosity:
If  you've come across other English recipes with funny names, please leave a comment below!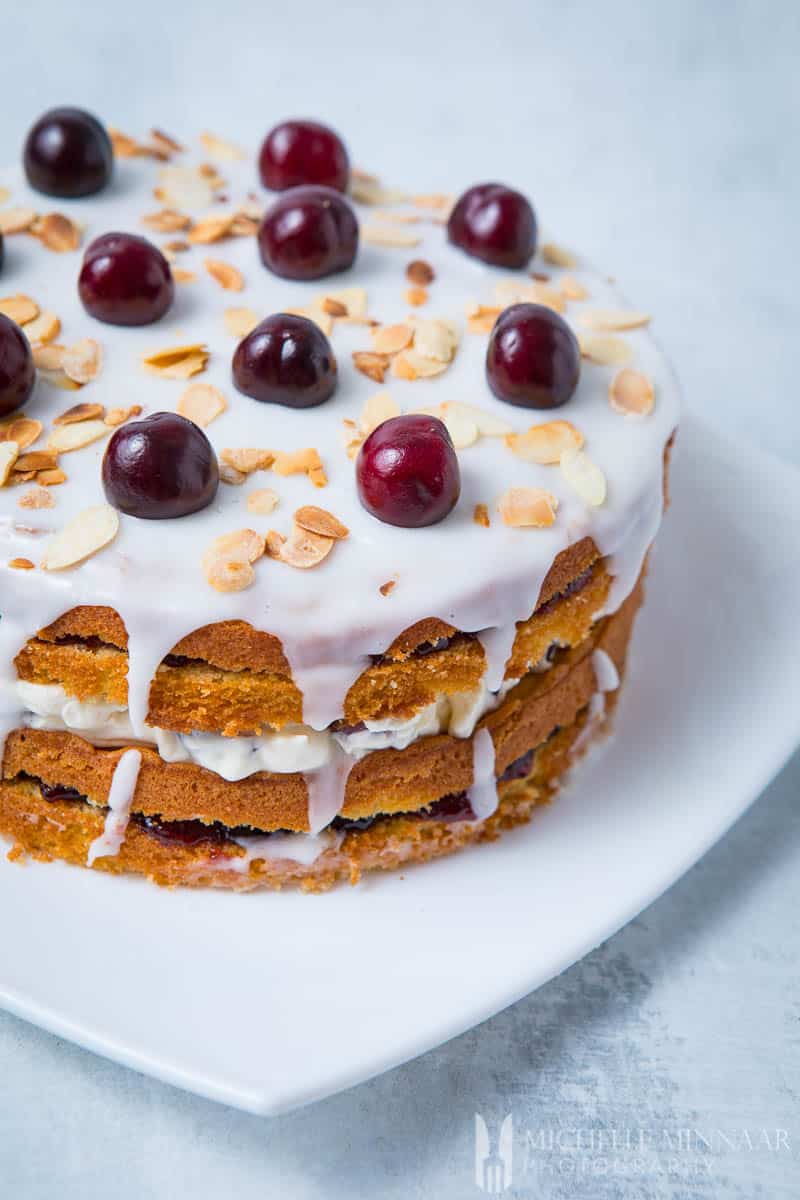 classic family meals uk
Today, some British classics include a creamy korma curry, healthy soups like this swede soup and, of course, who can forget game pie? On a Sunday, you might also come across roast venison,  7 hour slow-roast shoulder of lamb along with rosemary roast potatoes.
So, which English recipe appeals to you most?