Whether you're 8 or 80, these tantalising treats will tickle your taste buds and make you feel all festive inside. Okay, so they're on the naughty rather than nice side.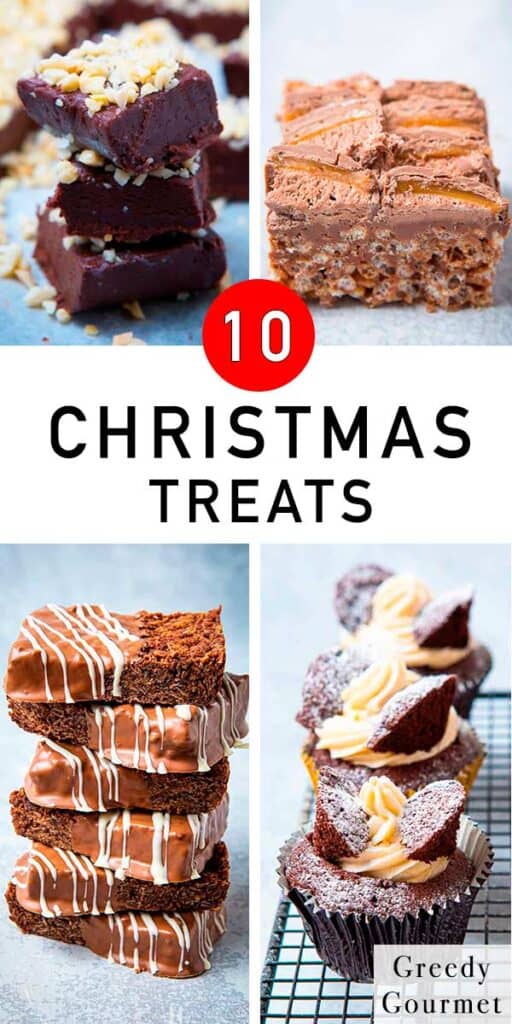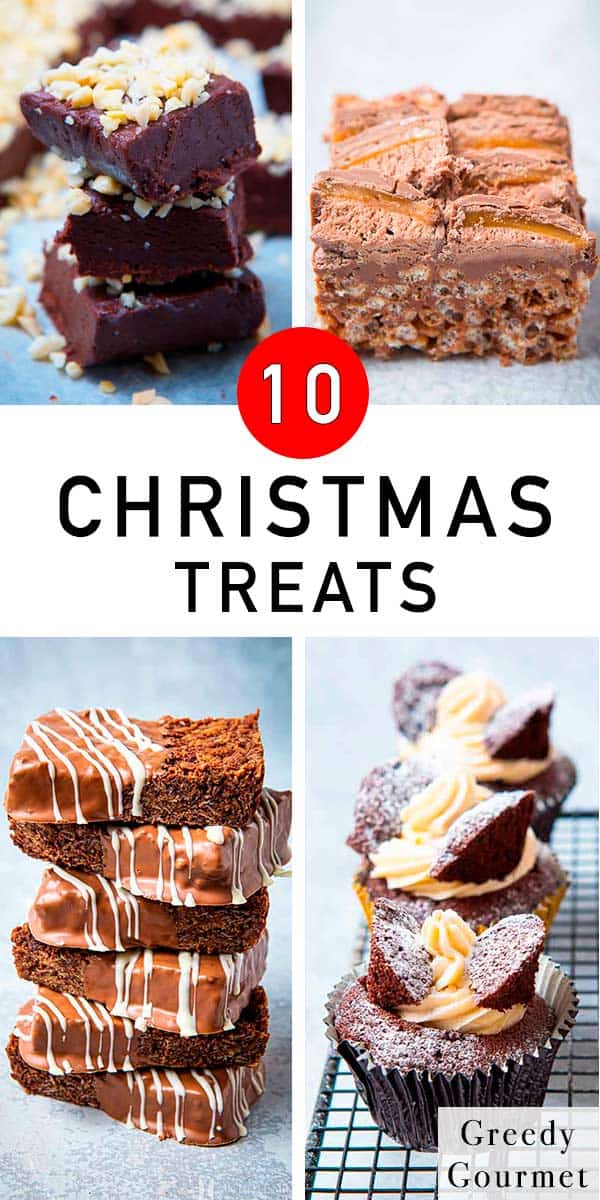 But Santa will forgive you a little bit of decadence. Just don't forget to leave him his cut... and a little tipple of brandy for his troubles.
10 Best Christmas Treats
Christmas is all about letting go. So, forget your oh so good side and indulge a little. These recipes are sinful little treasures that'll bring so much over the holiday season.
So, if you're up for cooking up a Christmas treat or two, check out this list of the ultimate Christmas treats. They'll keep the kids quiet and satisfy your inner child at the same time.
What are traditional Christmas sweets?
Candy cane
Red and white striped candy that's as Christmassy as Saint Nick himself, the festive season just wouldn't be the same without candy cane.
Traditionally flavored with peppermint, candy canes are a huge hit with kids at Christmas time.
Did you know that you can even get chocolate peppermint candy canes? A perfect Christmas treat for chocoholics!
Gingerbread men
Gingerbread men are the perfect baked treat for any holiday, especially Christmas. Kids go crazy for the satisfying crunch and heart warming taste of gingerbread men.
Just be sure to ration them or they'll be gone in 60 seconds! Get yourself a gingerbread man cookie cutter and get your little elves to help make these crunchy, tasty little festive treats.
Turrón
A traditional Spanish Christmas sweet, turrón is a terrifically tasty festive treat.
It comes in either hard or soft form: the hard is a jaw breaking block of whole almonds in a brittle mass of eggs, honey and sugar; while the soft version of turrón is much more chewy as it contains oil and the almonds are made into a paste.
If you're a fan of nougat, this Spanish beauty is the Christmas sweet for you.
What Christmas treats will you bake over the holiday period? Did you find your favorite Christmas treats in this list, or do you have something else in mind? Let me know in the comments below and have a very merry Christmas!