Veganism is an increasing trend all over Europe, one that shouldn't be underestimated. That's why there are currently 8 vegan restaurants in Groningen, and counting! Vegan restaurants are popping up all over Europe, even in the smallest of cities. Just because something is vegan, it doesn't mean that it is plain. On the contrary! I find that sometimes vegan items on the menu are the most exciting due to different punches of flavours coming from spices and various herbs. As you know, I am trying to convert towards becoming a vegan slowly, but surely. You can read all about my journey of transitioning toward vegetarianism and veganism on my food and travel blog. The trick for making a successful conversion is to slowly eliminate specific types of meat, one by one - and slowly!
As you know, this summer, I was travelling through Groningen, Netherlands, doing a lot of food reviews. These restaurants included the Michelin star restaurant Onder de Linden and the cozy t'Kleine Oestertje. These two are not known specifically as vegan restaurants in Groningen. However, I was very happy to find that the Onder de Linden restaurant had a special foods menu, which accommodates for all! After doing a bit of research, I found these 8 vegan restaurants in Groningen. All of them look like they serve spectacular food.
vegan restaurants in Groningen
De Herbivoor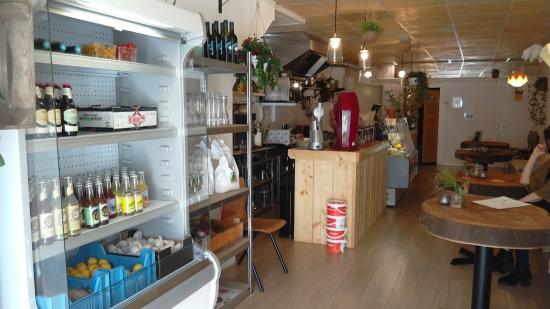 I think the name de Herbivoor, translated from Dutch to 'the Herbivore' says it all!  At this restaurant, the menu changes daily. De Herbivoor offers vibrant salads, aromatic soups as well as delicious vegan burgers. One of their most popular menu items is their mung bean burger which is not taken off the menu. If you want to replicate a mung bean burger, you can make patties from these sweet potato and mung falafels. This restaurant could be considered as the best of the top 8 vegan restaurants in Groningen.
To access De Herbivoor's homepage, click right here.
Address: Gedempte Zuiderdiep 59, 9711 HC Groningen, Netherlands
vegan-friendly restaurants in Groningen
Pernikkel
Once you step into Pernikkel, you get an immediate sense what this restaurant is about. Freshly produced food with vegetables on every dish! Not every dish on their menu is vegan, but certainly they offer a wide vegan selection. Pernikkel changes their menu on a weekly basis with the ambition to deliver healthy, fresh and sustainable food. So, if you keep coming back every week, you are definitely in for a surprise! In addition to the food, the interior is very spacious and modern. Great ambience and excellent staff.
To access Pernikkel's homepage, click right here.
Address: Aweg 2 9718 CS Groningen, Netherlands
Café Kult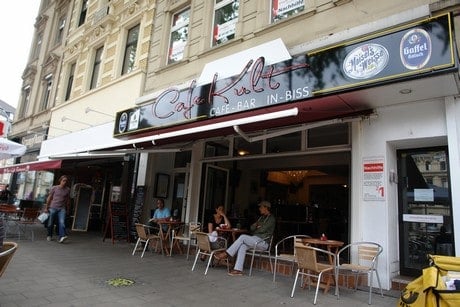 You can come across delicious value for money meals. Not all items are vegan, but those which are, are specifically marked on the menu. To my surprise, almost half of the meal are vegan, so no need to worry. There are plenty of choices - from vegetable samosas, to vegan cheese fondue and much more. Explore a variety of cuisines, from Indian to Mexican to classic European. You'll also find a selection of vegan desserts!
To access Café Kult's homepage, click right here.
Address: Steentilstraat 36-1, 9711 GN Groningen, Netherlands
Anat
Anat is an excellent choice for a vegan brunch of breakfast in the Groningen sunshine. Just make sure you reserve an outside table in advance. You can also enjoy a wonderful selection of smoothies made from fresh fruit and vegetables. These will give you the boost you need to conquer the day! Check this place out for an elegant and refined brunch!
To access Anat's homepage, click right here.
Address: Verlengde Grachtstraat 1, 9717 GD Groningen, Netherlands
De Oude Gasfabriek
This mansion and grand restaurant will blow you away. With a definite atmosphere inside, this restaurant has the best and widest selection for vegans in all of Groningen. Having won the PETA's Vegan Food Award 2017, you'll know that these guys are an excellent choice amongst other vegan restaurants in Groningen. They have their own vegan menu. The restaurant also easily adapts to customers with other food requirements. For example, they can make food which is gluten-free, low in carbohydrates and which is lactose-free too!
To access De Oude Gasfabriek's homepage, click right here.
Address: Langestraat 66, 9712 LT Groningen, Netherlands
Kattencafé Poeslief
Yes! This is a cat café! You can enjoy your coffee or vegan snacks in the company of up to 10 cats in the same room. Why not enjoy a moist and luscious vegan cake with a cat on your lap? Open yourself to a new experience.
To access Kattencafé Poeslief's homepage, click right here.
Address: Nieuweweg 14, 9711 TD Groningen, Netherlands
Feel Good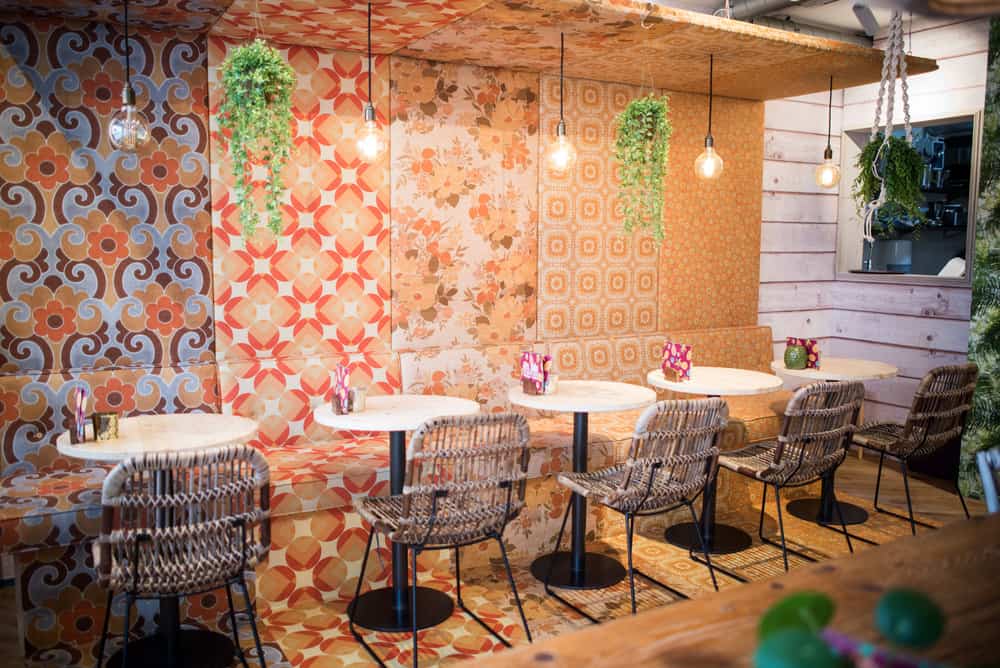 This restaurant serves beautiful plates of colourful and healthy food. Generous portions with a refined touch. Feel good will really make you feel good for the rest of the day! They offer excellent vegan options too for breakfast, lunch and dinner. Feel good will not only fill you up, but it will keep you healthy and in shape!
To access Feel Good's homepage, click right here.
Address: Oude Kijk in Het Jatstraat 29, 9712 EB Groningen, Netherlands
Restaurant Bla Bla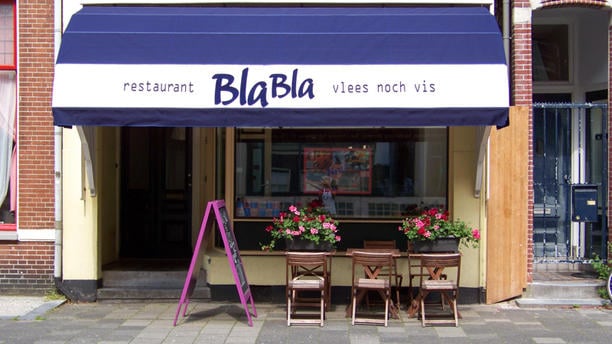 A vegetarian restaurant serving absolutely no meat as well as nutritious vegan options! Trust me, even a meat lover will want to come back to dine here again. The food might be a little on the pricey side, but portions are a good size and they taste excellent too. Don't be shy to check out their vegan menu items. Some vegan options even have a lovely Asian twist!
To access Restaurant Bla Bla's homepage, click right here.
So which of the 8 vegan restaurants in Groningen appeals to you most? Make sure you leave a comment!
*All images are owned by the respective locations