Sweet, rich, tangy and wonderfully fragrant, this terrific black grape chutney is an absolute joy!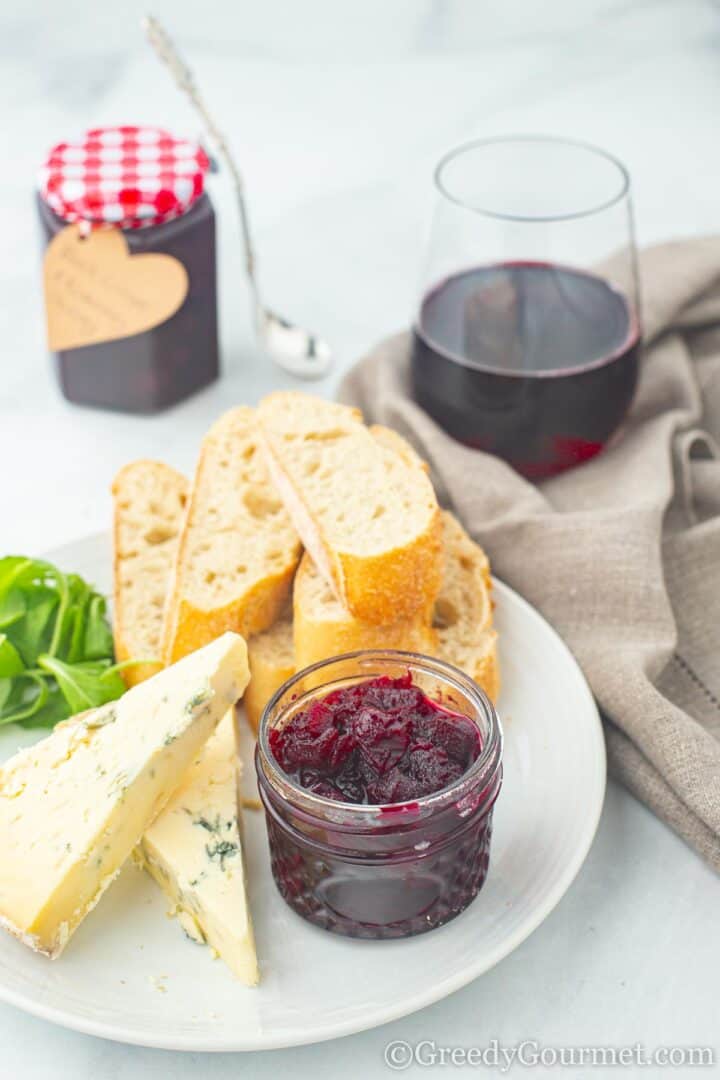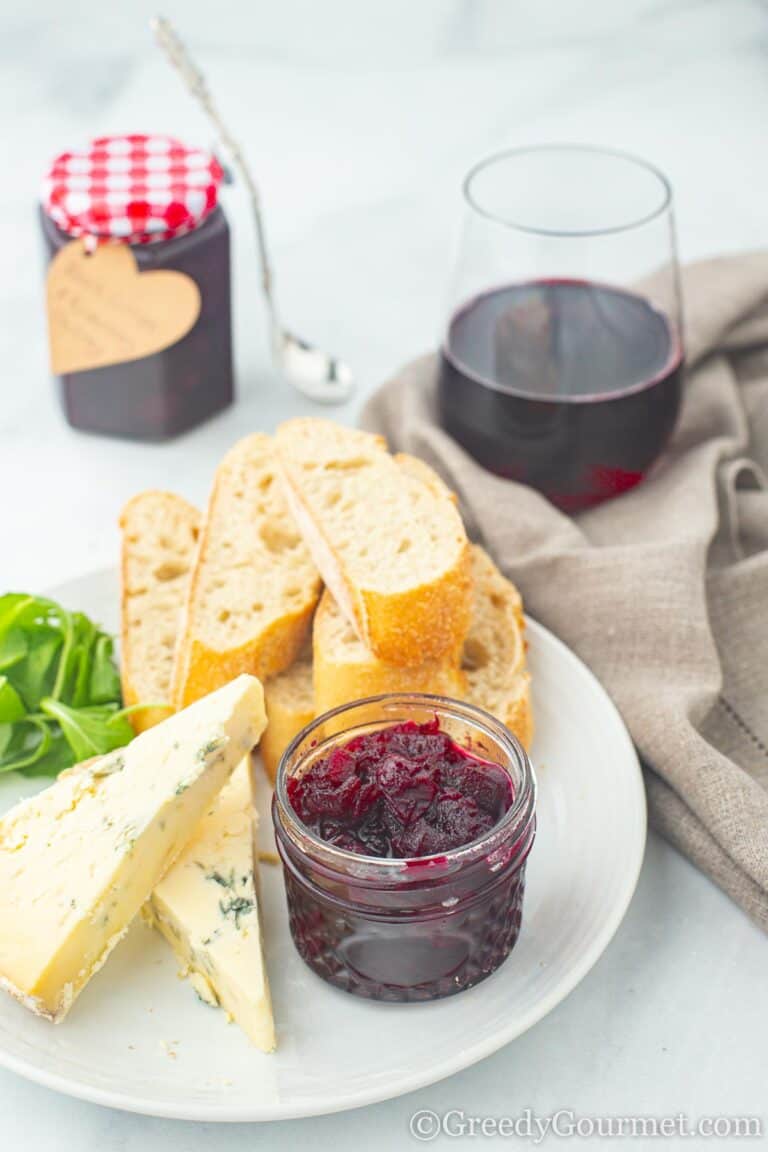 It's easy to make too! If you've never made chutney before, you're in for a treat. If you're a chutney-buff, this is a flavor combo you have you try!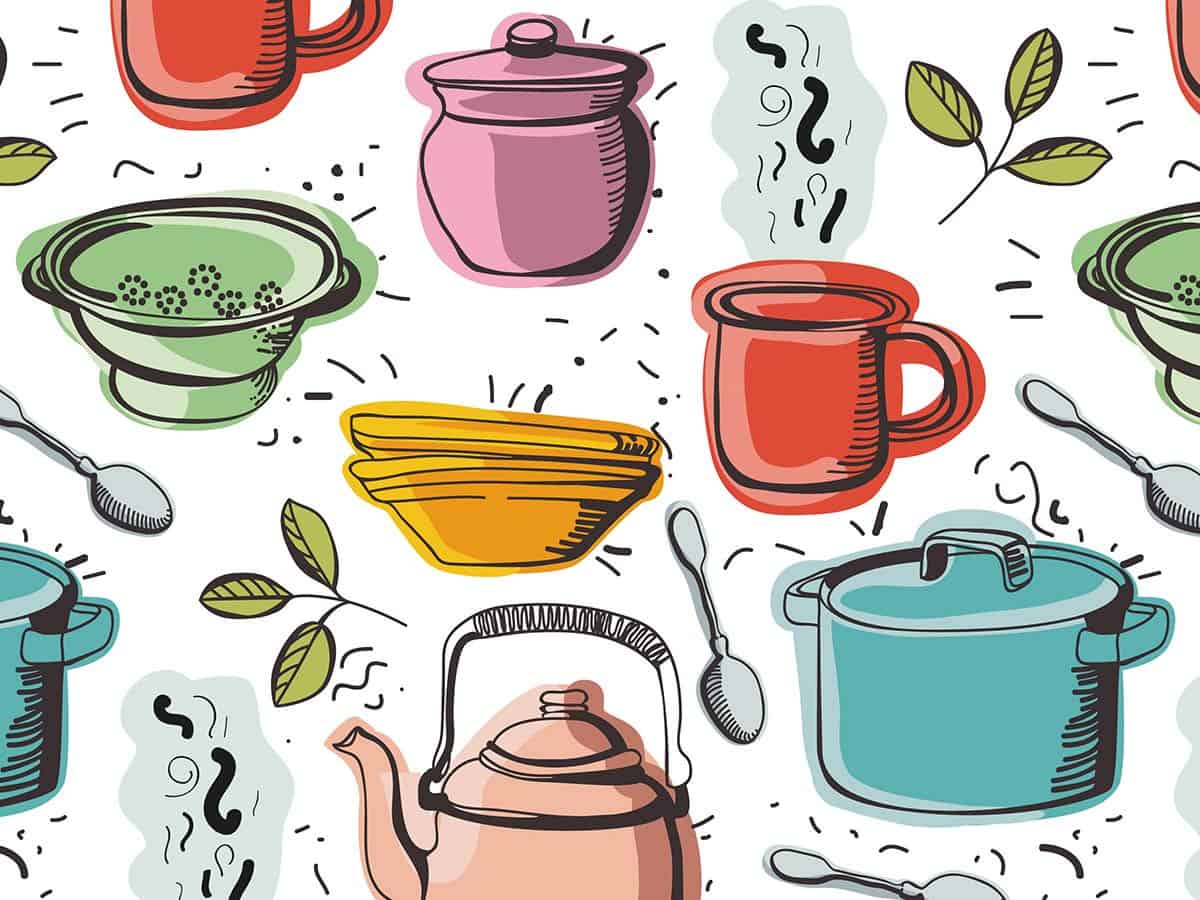 CHUTNEY EQUIPMENT YOU NEED
Check out the ultimate list to chutney making equipment. You actually don't need that much and most of the items are quite affordable!

Making your own preserves is a great and satisfying hobby. Giving the gift the lovely food to your friends and family are especially rewarding!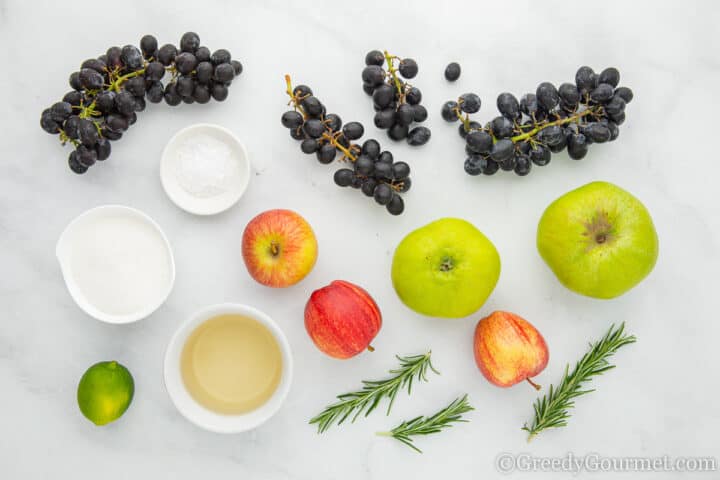 Black grape and rosemary chutney recipe
You've got to love a good chutney! Divine when served with cheese, a showstopper when spread over your favorite sandwich, it really does add so much character to so many different foods.
Homemade chutney takes things to another level! There's something so very satisfying about whipping up your own chutney, jarring it yourself and adding any little decorations to really make it personal.
Traditional chutneys are great, don't get me wrong. Still, once in a while, you want something special, with flavors that you may not have experienced before.
This is definitely one of those chutneys!
What are the best apples to use?
The best kind of apples for this recipe are tart cooking apples. Something like a Bramley apple or Granny Smith apple would be ideal.
Does this chutney need to mature?
Every chutney is different. Some are good to go pretty much right away, while others need time for the flavors to develop and blend together.
This black grape and rosemary chutney needs a good month to mature. It will really help to intensify the flavors, particularly the rosemary, which will really come to the foreground.
You can, of course, leave this chutney to mature for longer. You'll get an even more intense flavor.
How do you store this chutney?
You'll need to store this chutney in a cool, dark place. Once opened, transfer it over to the refrigerator.
How long does black grape and rosemary chutney last?
Once properly sealed in steralized jars and before you open it, you'll be able to store this chutney for up to 18 months.
Once opened and kept in the fridge, this chutney will last for around a month.
What can I serve with grape chutney?
For me, the very best thing to serve with chutney is cheese. The two are an absolute marriage made in heaven.
I'm thinking a mature Cheddar or any kind of hard cheese with a rich flavor. Soft cheese works well too, of course. So, go with your tastes and enjoy!
Also, it doesn't get much better than when chutney is spread liberally across your favorite sandwich. 
Here are a few more suggestions:
- Warmed with a bit of butter with roast pork
- Avocado
- Blue cheese
- Chicken, turkey or lamb
- Hard cheese
- Peanut butter
- Walnuts or other nuts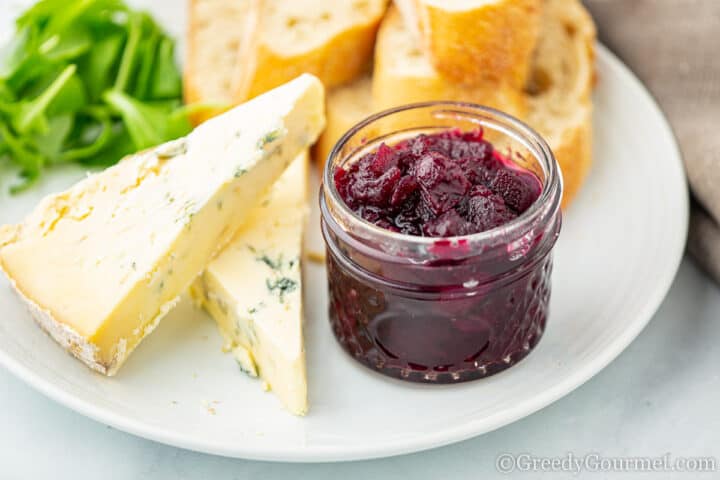 More delicious chutneys
If this chutney recipe has got you hooked, you won't want to miss out on my other chutney recipes. Here's just a select few of some of my best:
How would you enjoy black grape chutney?
Print
Black Grape Chutney with Rosemary
---
Author:

Michelle Minnaar

Total Time:

1 hour 30 minutes

Yield:

1.2

kg (2½ lb)

1

x

Diet:

Vegan
Description
Learn to make this easy delicious homemade Black Grape Chutney with Rosemary. Best served as part of a cheeseboard, and even meat!
---
900g

(2lb) black seedless grapes, chopped

900g

(2lb) apples, peeled, cored and finely chopped

450g

(

2¼ cup

) granulated sugar

500

ml (2 cups) red wine vinegar

1g

(

1 tsp

) fresh rosemary leaves, finely chopped

1

lime, juice and zest

1g

(

¼ tsp

) salt
---
Instructions
If the grapes are on the larger side, halve them. 
Place the grapes and apples in a large heavy bottomed pan with the sugar, vinegar and rosemary, then bring slowly to the boil. 
Reduce the heat to a gentle simmer and cook for 45 minutes, or until the fruit is soft and the chutney on the thick side.
Stir in the lime juice, zeste and salt. 
Cook for another 15 minutes, or until the chutney is thick.
Tip the chutney into freshly sterilised jars, then cover and seal. 
Leave to mature for at least 1 month before eating. Enjoy!
Notes
900g of grapes are approximately 6 cups.
Tart cooking apples, such as Bramleys, are preferred in this recipe.
Go easy on the rosemary. You can add more but keep in mind it's quite a pungent herb and when the chutney matures for a month, stronger flavours will develop. If you're looking for a recipe to use up the remaining rosemary, try these Confit potatoes.
Prep Time:

30 minutes

Cook Time:

1 hour

Category:

Condiment

Method:

Boil

Cuisine:

American
Keywords: black grape chutney, grape chutney recipe, chutney recipe, black grape recipe