The city of York is probably one of the most beautiful cities in all of England. With its charming atmosphere, medieval streets and amazing history, there are plenty of things you can do during your visit. Whether it be going to museums, going on a historic promenade of the city, visiting one of the oldest cathedrals in Europe. Altogether, York has a lot to offer, so before you visit this amazing city out, make a list of best things to do in York so you don't miss out on its top attractions.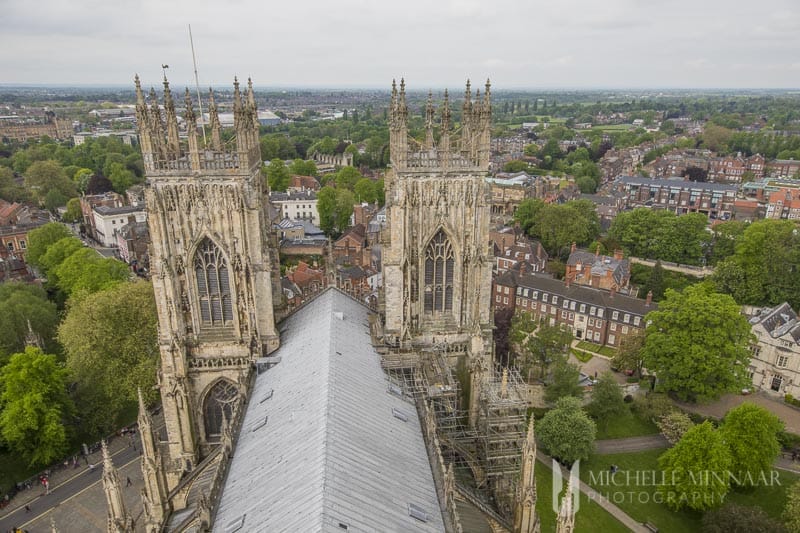 Best things to do in York
York is one of the oldest cities in all of England, dating back to the Roman and Viking era. However, back then it was called Yorvik. In fact, at some point it used to be the capital of England. Since it is really old, it is also known as one of the most haunted cities in the world. Altogether, it is a historic walled city that is at the heart of river Ouse and which contains one of Europe's largest cathedral – the York Minster. So, naturally, there are plenty of best things to do in York.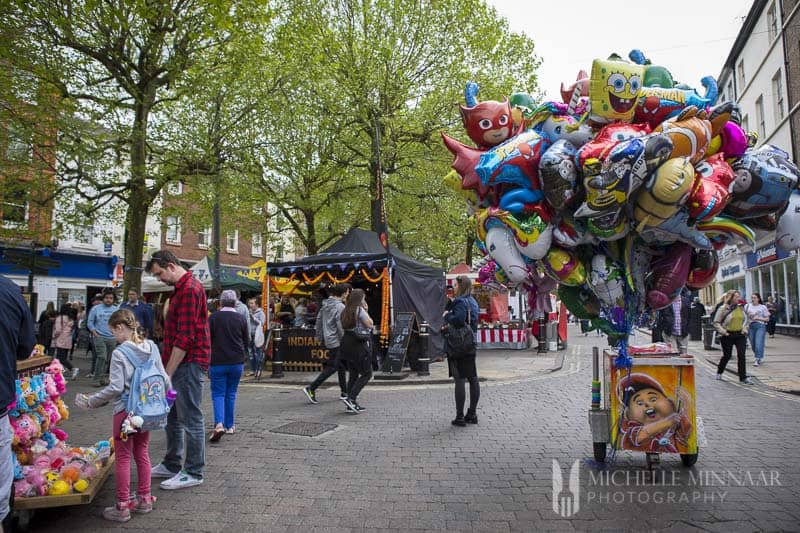 Today, York is home to about 200,000 people and is also home to two large universities, one of which is a top ten university in all of England and has gained international recognition. So, when you visit this lovely city, you'll come across many students. Funnily enough, you'll also find an alarmingly large population of ducks and geese who, by the way, are not too friendly in the spring.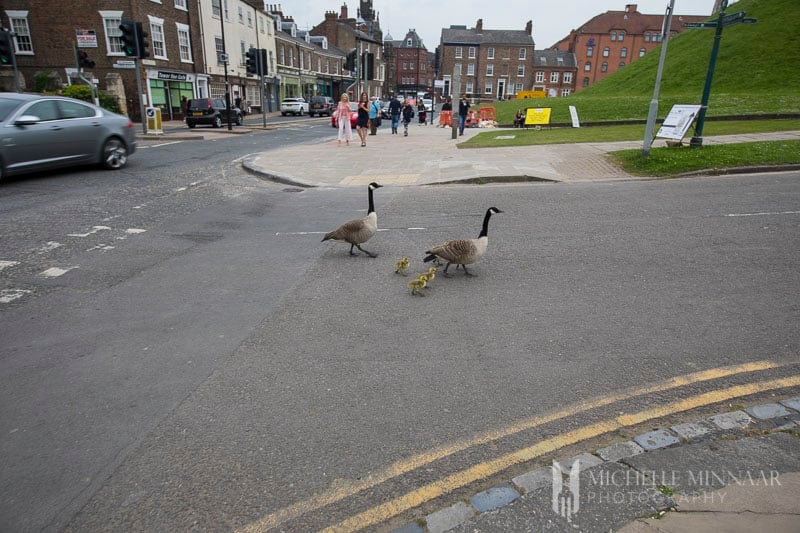 History of York
York dates back to the Roman Era, 71 A.D. Back then, it was founded as Eboracum – its Latin name). The first settlement was a military fortress built by the Romans near the convergence point of the River Ouse and the River Foss. The fortress was home to roughly 6,000 Roman soldiers stationed in York, who apparently still haunts the city today. The headquarters of the fortress are actually under the foundations of the York Minster. Recent excavations underneath the Minster reveleaved many Roman streets and columns. It was only in 95 to 104 A.D. where the city became known as York, where it was scripted on wooden tablets at the Roman Fortress is Northumbria.
It was later ruled by three consecutive emperors: Emperor Hadrian, Septimus Severus and Constatinus I. Around 207 and 211 A.D., Emperor Severus made York the capital of Britannia Inferior. Simply put, York was the capital of England. In 306 A.D., the son of Constantinus I became ruler of York, and became known as the Roman Emperor Constantine the Great. You can find his statue next to the York Minster.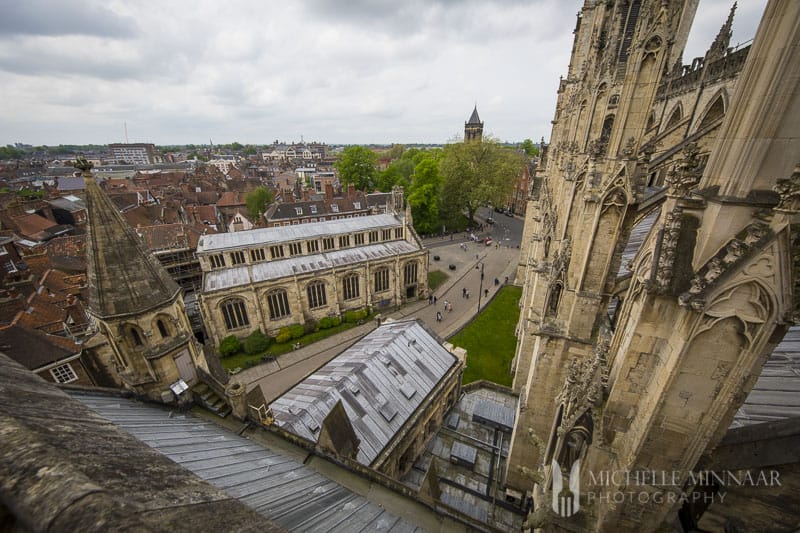 post Roman era
After the decline of the Roman empire around the 5th century, York was resettled by Angles and was later ruled by King Edwin of Nothumbria by the 7th century. This King initiated the construction of the York Minster in 627. The initial structure was wooden but it was then rebuilt in stone by his son, Oswald. In the 9th century, Vikings (Danish army) commonly raided English villages. It was no later than 866, when Vikings raided the city of York. Ultimately, it become known as Jorvik. The Vikings occupied York until 954 A.D., but were then driven out by Kind Eadred who would then attempt to unify England once again.
After the Norman conquest, the people of York saw many a ruler, such as William the Conqueror, who was responsible for the destruction of many old original structures in his attempt to control rebellions in the North in mid-11th century. From the 12th century onward until the 16th century, York became a thriving city of trade and economic flourish. York was known for trading cloth, wax, oats, timber, furs and grains.
Around the times of the Tudors, between 16th and 18th centuries, York saw an economic decline due to the Dissolution of Monasteries under Henry VIII. It was around this time, that a lot of monastic houses, hospitals and churches were destroyed. This led to the slow up rise of Catholics in the area, which slowly started a religious conflict between Protestantism and Catholicism. In fact, Guy Fawkes, born in York, attempted to restore Catholicism by blowing up the Houses of Parliament with all Protestant representatives. Later on, York was besieged and yet again, many old houses were destroyed. We are very lucky, that York's main structures still stand today!
Getting there with Loco2
I love taking trains. It means I can get some work done on my laptop while occasionally glancing at the beautiful English countryside. I made a booking really easily via Loco2. Loco2 covers over 20 countries, has over 37 operators and stops in more than 20,000 stations across Europe. The company was launched in 2012 by committed train travelers. What I love most is the story behind the name of the company. Loco2 means 'Low CO2' due to simplified booking processes. Almost a decade later, this amazing company is making a difference in modern travel by train! Make sure to check them out here.
From London to York it takes 2 hours. I arrived in a fairly larger train station, much bigger than one would expect. As soon as I walked out, I was only a 5-minute walk from the railway station, which I found super convenient.
Award-winning Loco2 is the only booking platform for domestic UK train travel that also covers continental Europe. Loco2 was the first booking platform to enable users to buy train tickets for domestic and international travel in and around the UK and Europe in a single transaction, with no booking fees, and still is today. It launched in 2012.
Users can buy train tickets in just a few taps on Loco2.com or via the apps that are available to download for free from the App Store and Play Store.
You should also check out their recent Great Train Comparison Report!
Best things to do in York
1. York Minster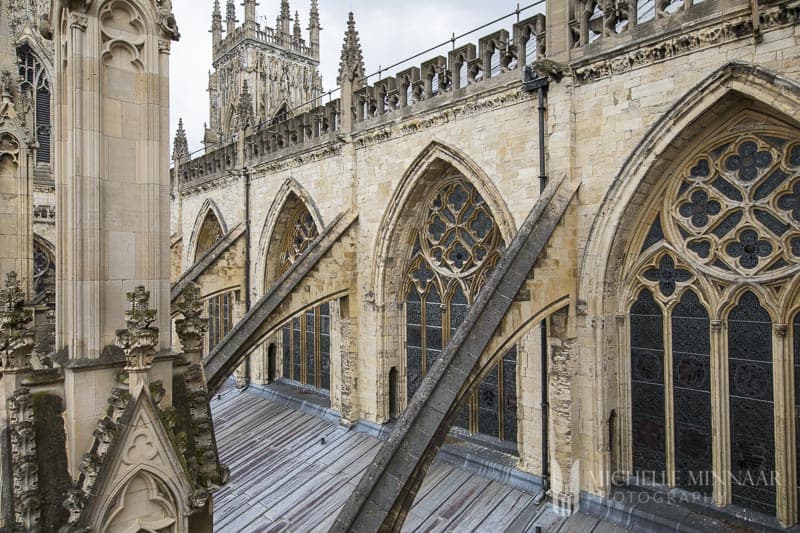 This is an absolute must during your visit to York. In fact, this should be your first choice on the 16 best things to do in York list. This Anglo-Catholic Cathedral is not only beautiful but is also one of its kind. It is one of the largest cathedrals in Northern Europe and can proudly compete with that of the Notre Dame in Paris. Decorated by Gothic structures, it holds the largest expanse of medieval stained glass in the world.
That's why once you are inside, you'll be overwhelmed with vast structures and detailed glassworks. You'll even have the chance to climb up a narrow flight of steep stairs and go to the top of the tower. Let me tell you, those stairs are a killer! Plus they are super narrow, so if you are claustrophobic, then it's better to give them a miss.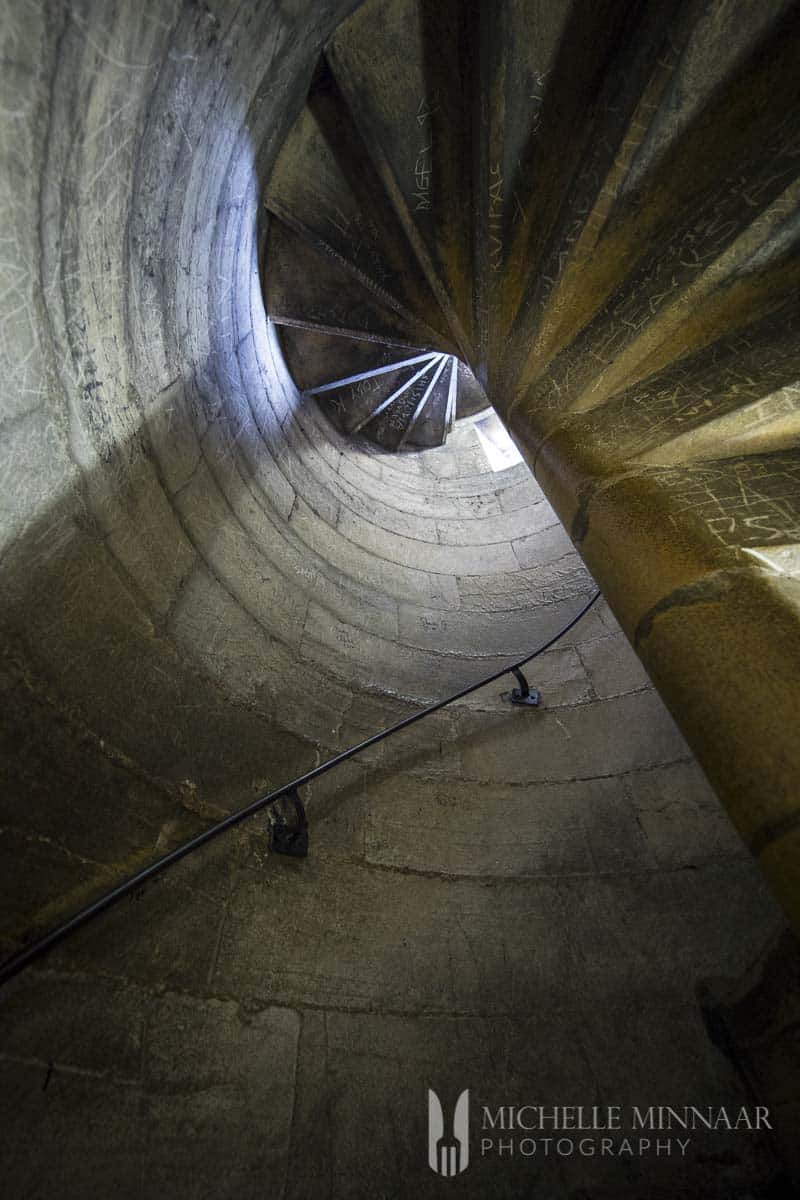 When you get to the top, you feel like you deserve a medal. Breathing hard and soaked in sweat, you will soon realise it was totally worth it. With an awesome view, you'll be able to spot the Yorkshire Moors and all of York for that matter. You're best off going on a sunny day!
York Minster history
The cathedral dates back to Roman times, with actual roman structures from 71 A.D. still present underneath the streets of York. This used to be a Roman Fortress and some historians say, that excavators who frequently work on the Roman streets below the church are visited and haunted by Roman soldiers. Yikes!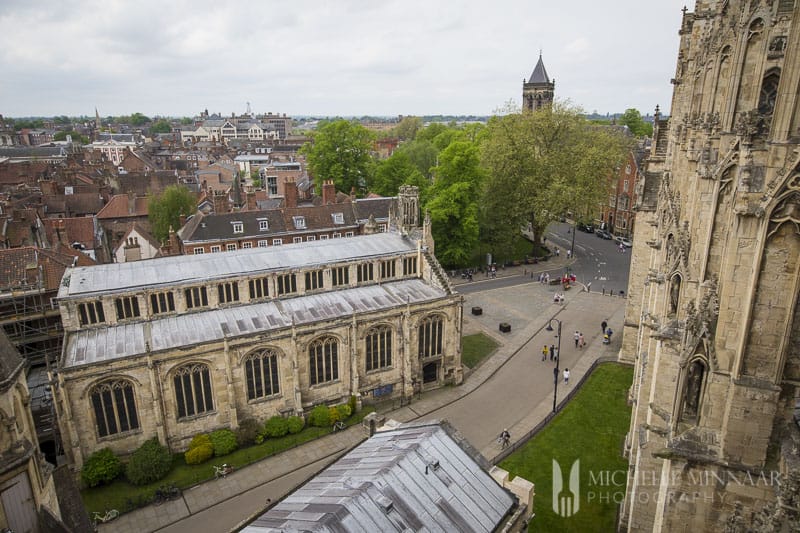 As mentioned above, the church was first built as a wooden structure around 627 A.D. for the baptism of the King of Nothumbria. It was later rebuilt in stone. However, the church was destroyed in the 741 A.D. fire and had to be completely rebuilt. The new structure contained 30 altars. After many years of battle, the church was also very damaged during William the Conquerors' 'Harrying of the North' were he sought to eliminate all thoughts of rebellion against his rule. The church was then rebuilt again in 1080 A.D. in the traditional Norman style and in the 12th century, the Minster took on Gothic structures. The Gothic style was ordered by Walter de Gray.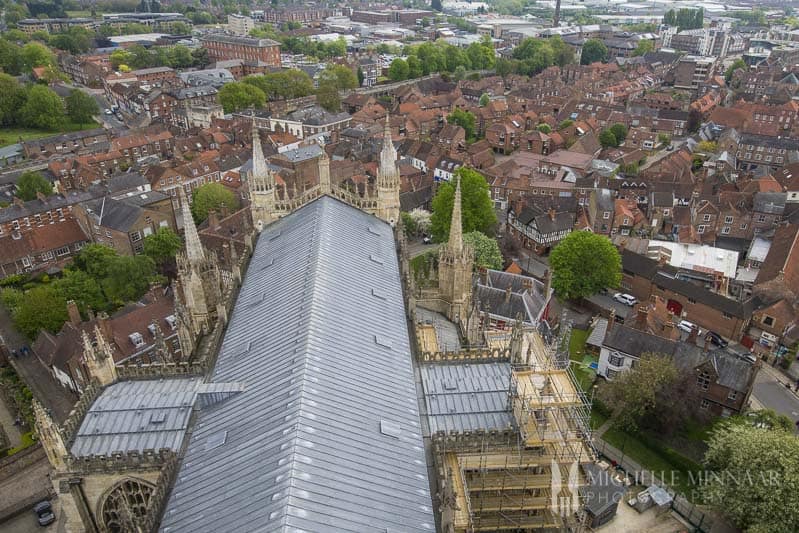 The church was built in several phases, and with time it grew larger and larger. For example, the north and south transepts were completed in the mid-13th century and the central tower was only completed in the 15th century. The cathedral was declared complete in the year 1472. However, in the year 1840, an accidental fire destroyed the roof, the nave, and the south-west tower. The cathedral was restored in 1858 and further renovations took place in the 20th century. Today, it is a majestic structure that stands proudly in the historical city of York. Definitely put it on your list of best things to do in York!
2. York shambles
The 'Shambles' is a medieval shopping street at the heart of the city. When you walk down this street, you feel like you are in the scenes of a Harry Potter sequel in Diagon Alley. The best time to get a picture is in the morning, when the street is completely empty. Otherwise, you'll struggle to get a decent picture in the day with all the tourists and shoppers.
Back in the day, the Shambles were grounds for some of the most important economic activity in Northern England. Merchants used to trade goods heavily during the medieval times. As time progressed, the end of the 'Shambles' street was also known to many popular hangings. Some say that the street is most haunted in the morning by ghosts of the past.
I highly recommend you taking a stroll down this street. The shops are lovely and you'll find lots of high quality and locally produced items, whether it be food or clothing. Today, the York Shambles is one of the most visited streets in all of Europe.
3. York City Walls
If you fancy a lovely walk with amazing views of the city, take a walk along the old city walls. The walls have been standing since Roman times, which have been originally built in 71 A.D. They surround the city and hold a few entries that still stand today. These include Bootham Bar, Monk Bar, Walmgate Bar, Micklegate Bar, Fishergate Bar and Victoria Bar. Funnily enough, the bars used to display speared heads on intruders and enemies on top as a warning sign to those who mean harm. In any case, in my opinion, when you climb up the city walls, you'll have the best view of the York Minster.
4. Yorvik Viking Center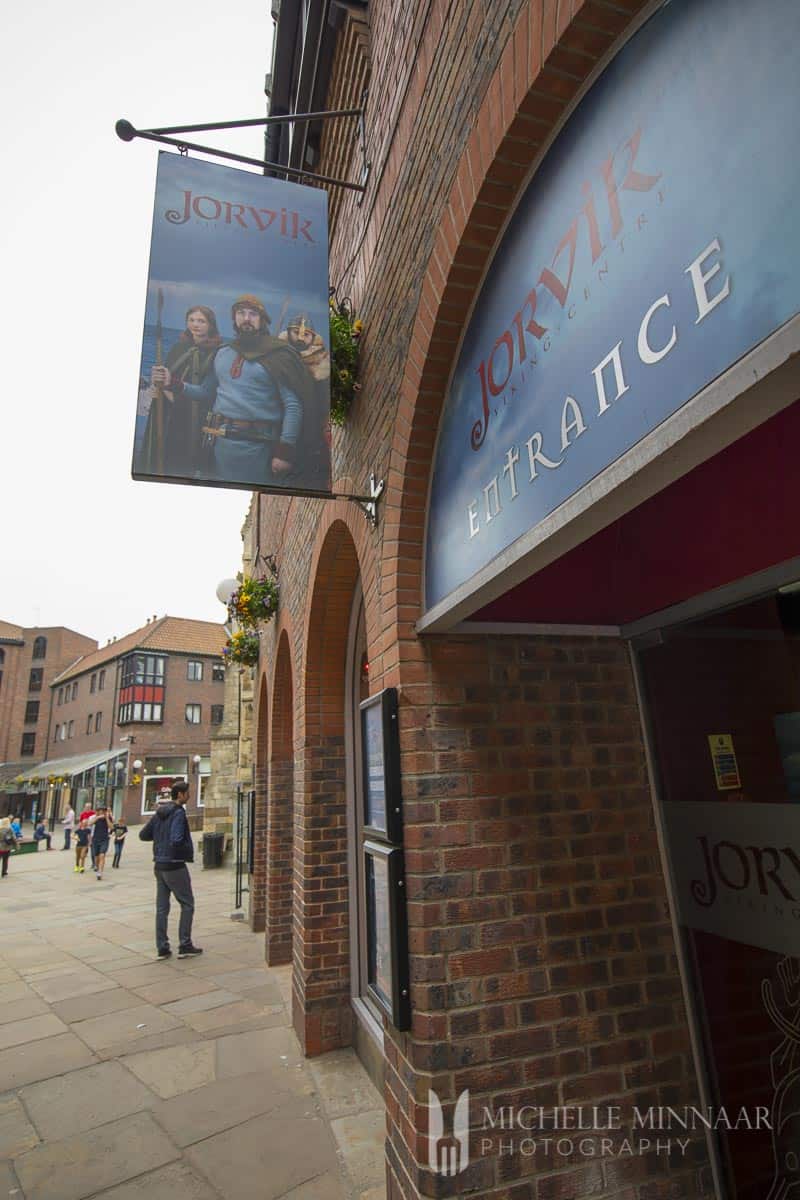 The Yorvik Museum is a fantastic way to understand how Vikings used to live in York. You'll want to attend the 20 minute interactive ride that will take you through the ancient Viking streets of Yorvik. In fact, the ride even gives you a sense what old York used to smell like. It is a perfect way to educate your kids about Vikings. Once you are off the ride, you'll find multiple Viking artifacts on display from jewelry, to axes, to shields and much more. Don't miss out on this Viking adventure and put this on your list of things to in York.
5. Clifford's Tower and York Castle Museum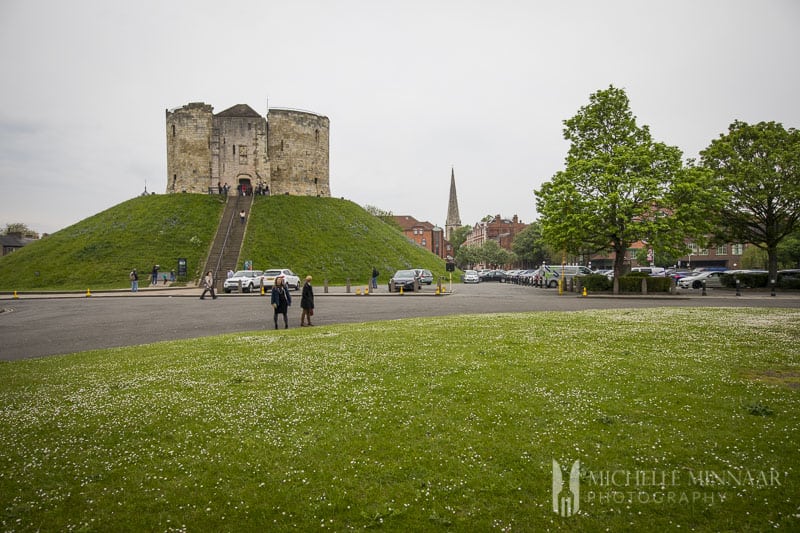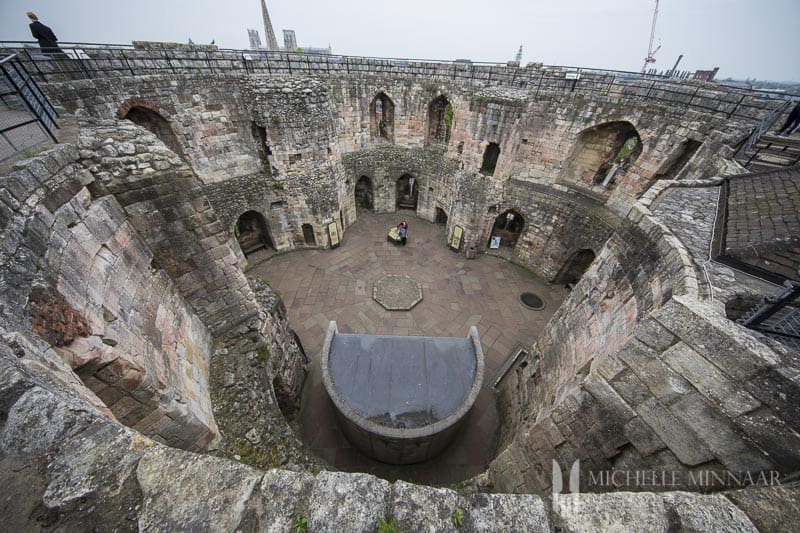 York Castle, once known for its dark past with the Jewish massacre, today is a Museum that is home to multiple priceless artifacts. Next to the York Castle Museum stands the high Clifford Tower, built by Henry VII, which was used to imprison perpetrators in the past. Today, you can walk up the stairs and find amazing central views.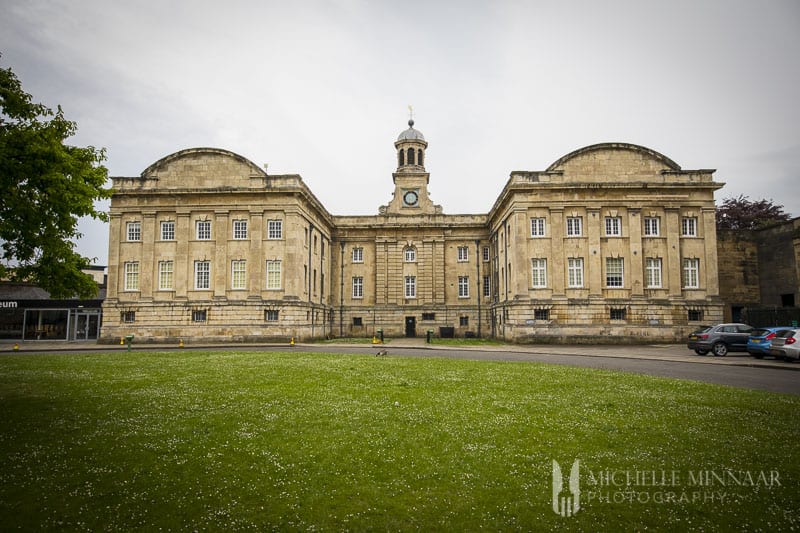 6. York Dungeon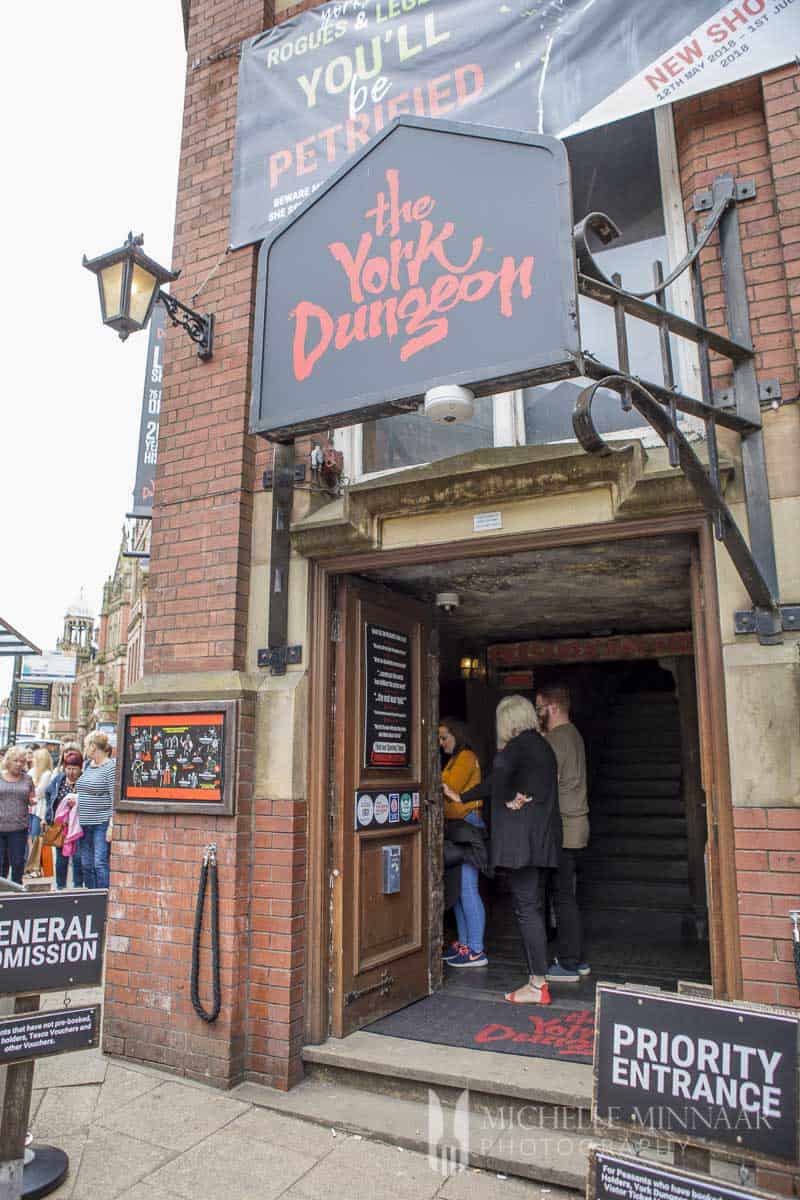 Fancy to hear about York's history from another point of view? The York Dungeon will give you an idea just how haunted the city actually is and you'll find out all there is to know about the most haunted pubs in York. It is one of York's funniest and scariest attractions. Mind you, the tour itself takes more than an hour, so if you are on a short visit, I'd leave this one out.
7. National York Railway Museum
If you love trains, you definitely need to put the National York Railway Museum on your list of best things to do in York. You'll find iconic locomotives, as well as innovations that have shaped the modern railway as we know it today. Discover what station life was like in the past. It's unfortunate that I didn't bring my kids with me to York. They would have loved this museum!
8. York Theatre
A great idea if you fancy being a bit cultured. The York Theatre is right in the city center. It is a 2-minute walk from the York Minster – just to give you an idea of how central it actually is. They regularly feature modern and old plays and movies. So there is definitely something for everyone. Plus, the building itself is beautiful and is located just opposite the York Museum of Art. See below.
9. Other best things to do in York
Other best things to do in York include visiting St. Mary's Abbey, Barley Hall, St. Helen's Church, All Saint's Church, The Bar Covenant, Shakespeare's Rose Theatre. You can also visit the University of York which is home to the beautiful Heslington Hall. Oh, and don't forget about taking part in the York Ghost Walk! You can have a guided tour of the city center and learn all their s to know about York's tragedies and hauntings.
Best things to do in York for Foodies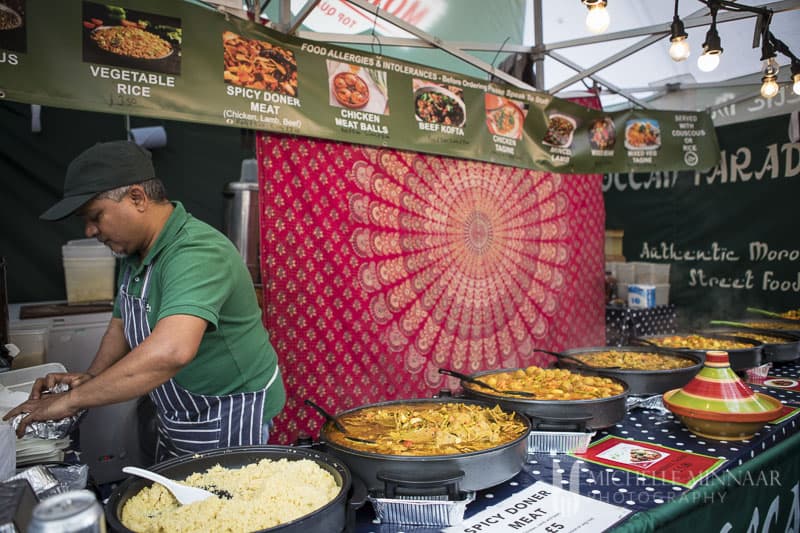 Visiting York is not only about sightseeing, it's also about discovering the amazing local Northern cuisine. Being a foodie myself, here are my top recommendations that you simply must include on your list of things to in York. Luckily for me, I came to York on a weekend when there was a food festival. Naturally, I was thrilled!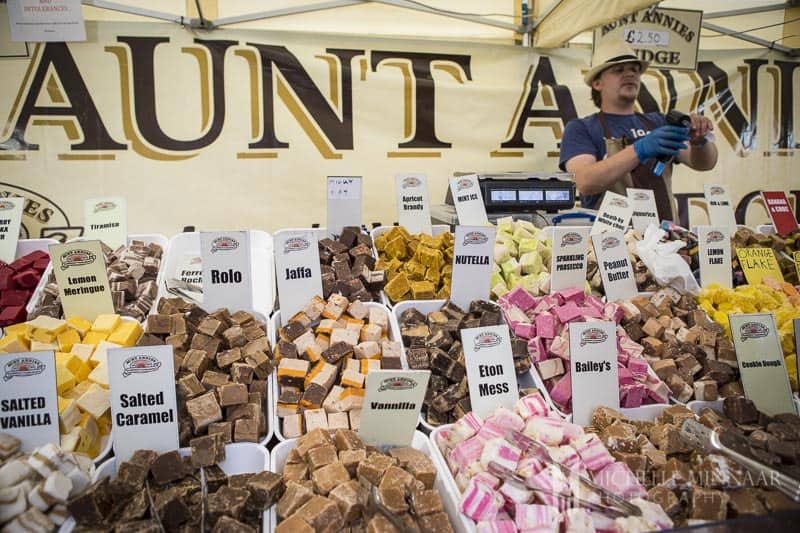 10. The York Roast Company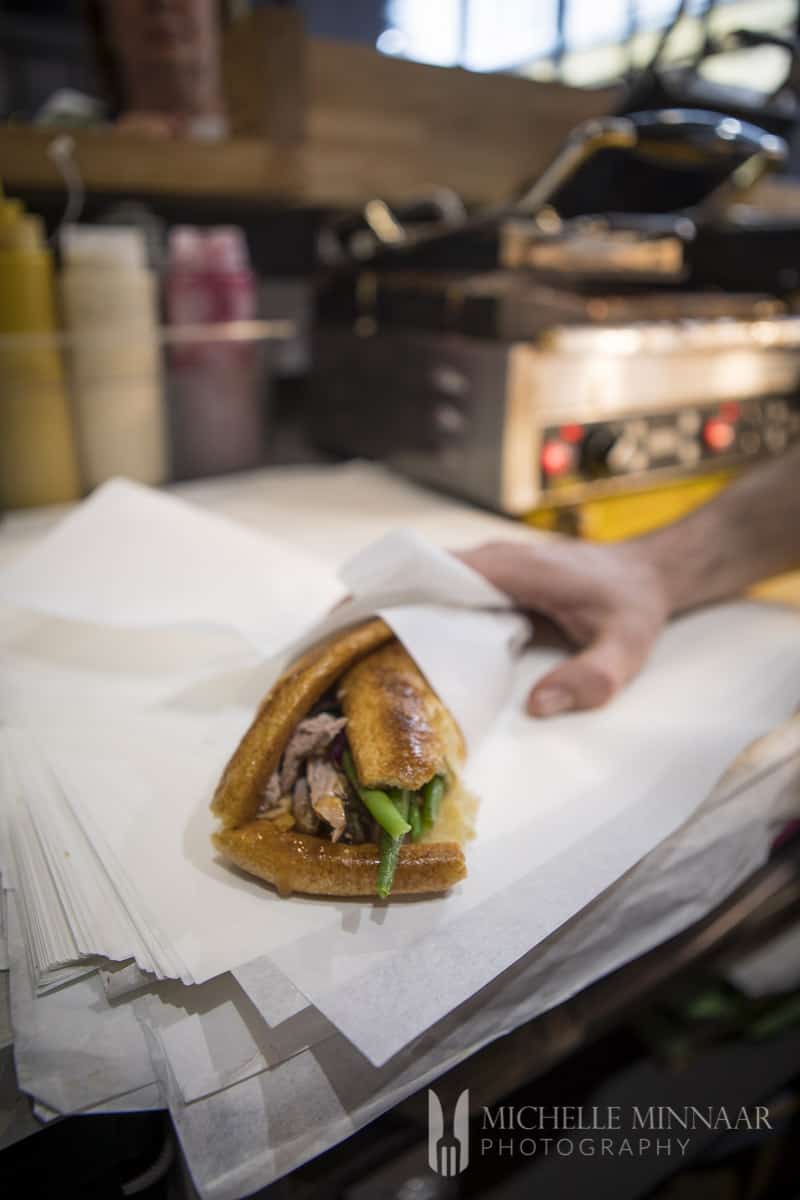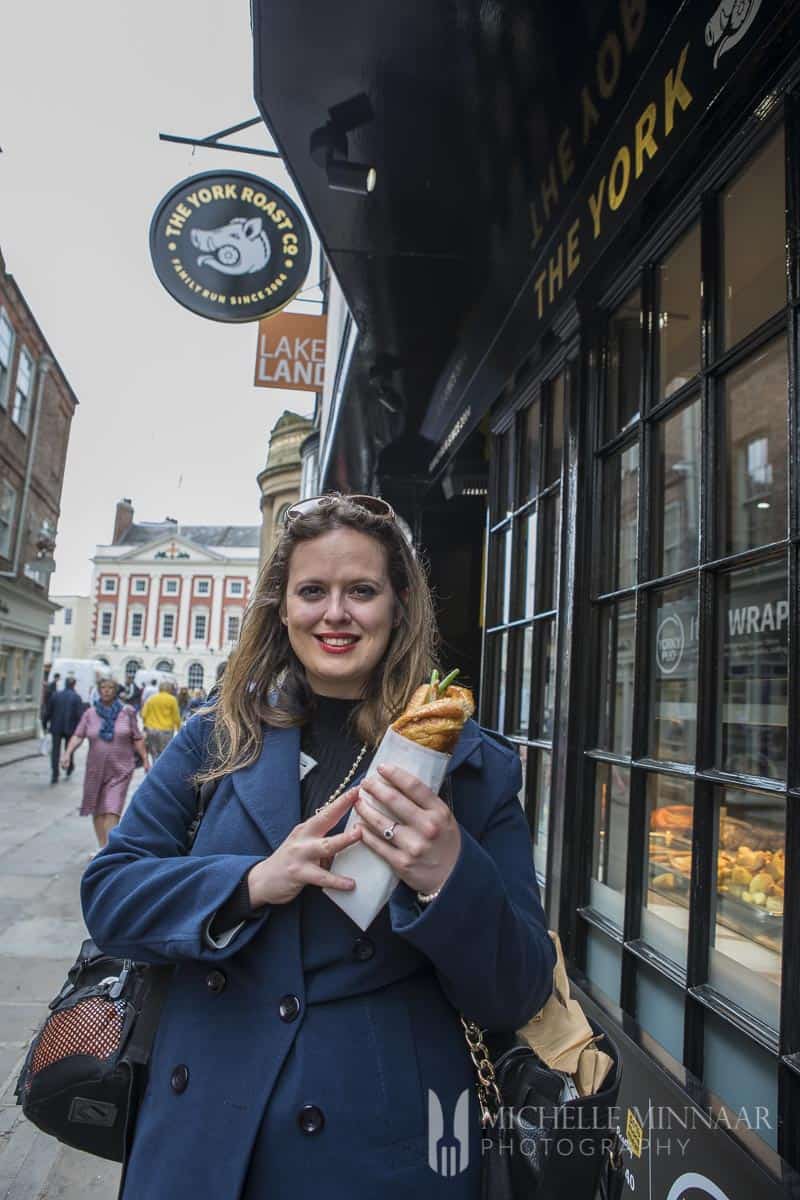 11. Betty's Tea Room
Another must when you are in York. Betty's Tea Room is a fabulous way to experience a top notch old English tea room. Admittedly, I've been there twice for coffee and breakfast. It did not disappoint. In fact, I don't think I've ever had better Eggs Benedict in my life! There are two Betty's Tea Rooms, one is hidden near the Minster and more local, and the larger team room is more commercial with beautiful glass windows. Service is excellent and the food is mouthwatering. It is the perfect place to enjoy a scone or a cake from the trolley with an afternoon tea. Nonetheless, I highly recommend it for breakfast. Make sure you get there at 9 am, because if you come later the wait for getting a table is roughly one hour.
12. York Fudge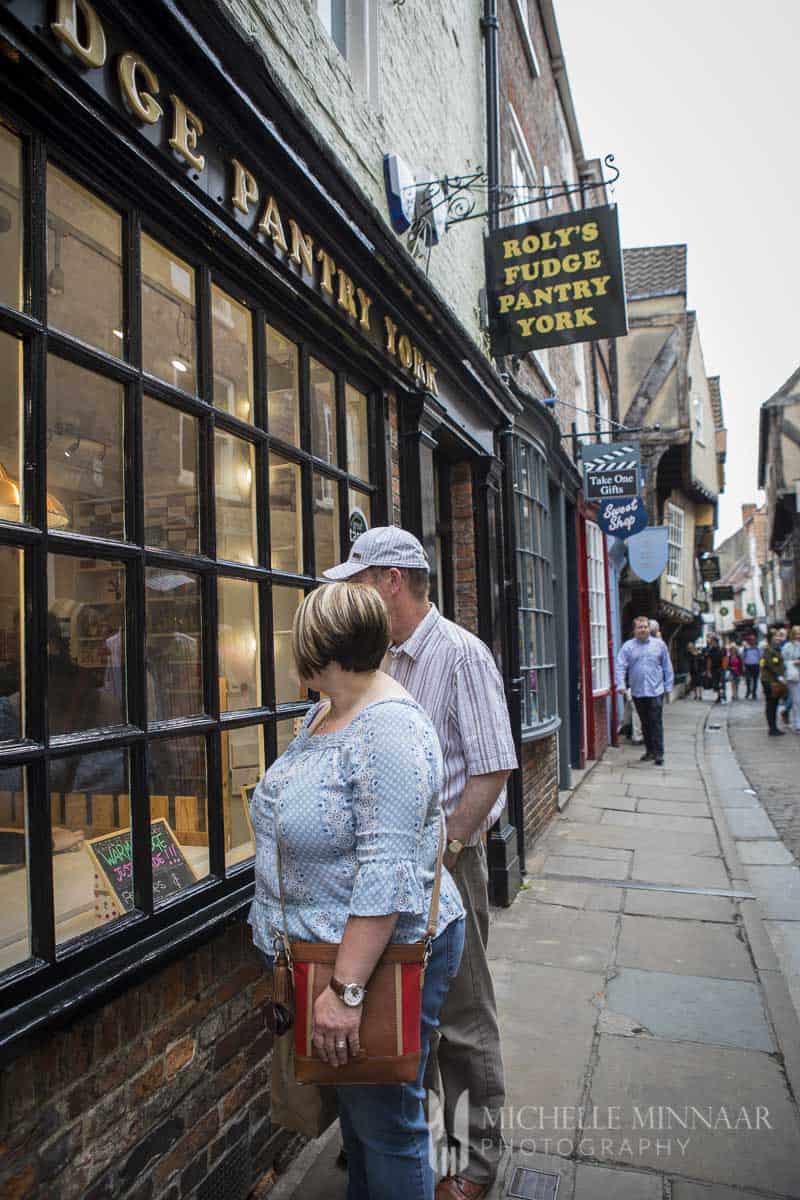 Do you have a sweet tooth? Try the locally made fudge located in the York Shambles. You can even watch how they make it. The best part is, that there are many flavours, so you can choose to take with you a box with many varieties. I took one for my kids and they loved it!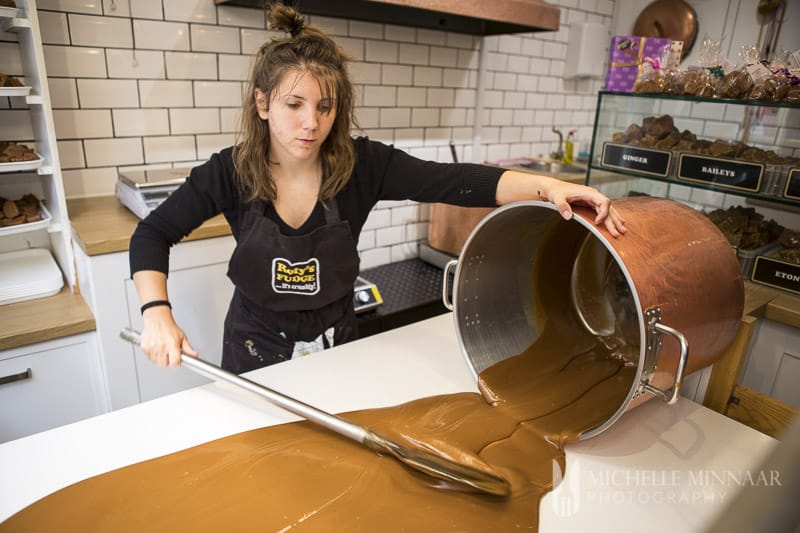 13. York Chocolatiers
Right next to York Fudge, you've got Northern England's most famous chocolatiers. Their shop is also located in one of the oldest houses in the York Shambles. It is said to be haunted at night.
14. King's Arms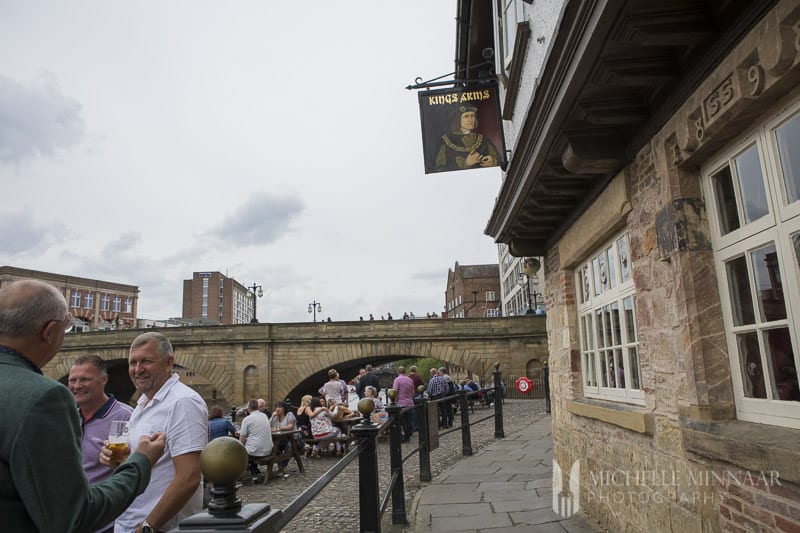 One of my favourite pubs in York is located directly at the river. There are two things I love about this pub. First, the pub is flooded every single year when the river level rises. Second, the pub has the best local beer. The local cider from the Samuel Smith's brewery is amongst the best in York. Have a peek inside!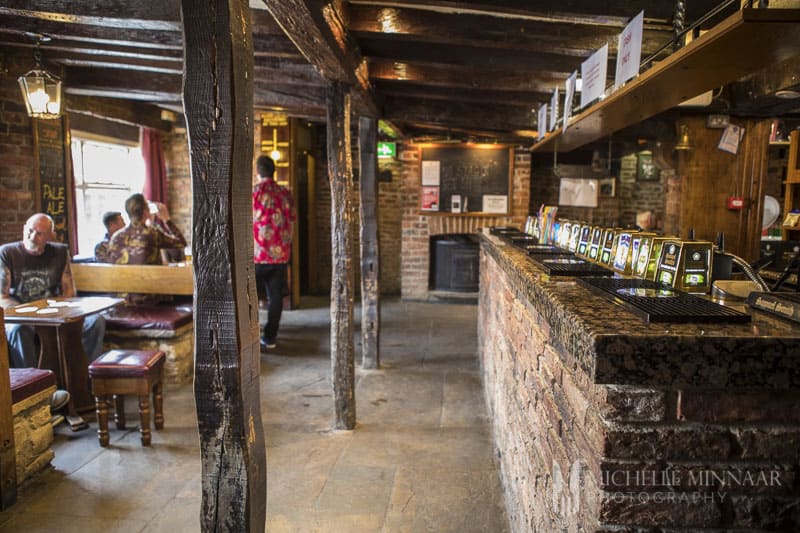 15. The Golden Fleece
The Golden Fleece is one of the oldest and most haunted pubs in York. The pub is said to be haunted by seven ghosts! Once inside, you are in for a truly authentic experience with original structures. You'll see that the floor is crooked, but nevertheless, the ambience is great and it is cosy inside. They also have amazing beer on tap! If you fancy staying at the Golden Fleece, you should think twice! It is said that every room is haunted by a specific ghost. Would you dare to stay in one of the most haunted buildings in all of England?
16. Ambiente
Fancy something more modern? Apparently, York is undergoing a modern transformation in terms of opening new clubs and restaurants. One of these includes the opening of a trendy Spanish tapas restaurant with a Yorkshire twist. Ambiente is located in the city center. Once inside, you'll find modern industrial interiors with a lively atmosphere. You might need to book a table in advance because the place is usually fully booked. However, the tapas and food is delicious! You can check out a more detailed review of Ambiente here.
The York Pass
You might be thinking, how in the world am I going to manage all these attractions? Well, the solution to this problem is to get a really convenient York' Visitor VIP pass. You'll have access to almost all of the Museums, Minster (including the tower where generally visitors must pay extra), Railway Museum and much more. The best part is, that you also have access to a sightseeing bus that will take you on a historic tour around the city and provide you with interesting historical facts along the way.
In any case, I think if you don't usually travel up North, you should definitely consider travelling to York. The city is special, filled with history and intriguing facts. Furthermore, as you saw, it is packed with delicious local cuisine.
You can find more information about York here . You can also purchase your York Passes here.
Need a place to stay? Click here and check out my Hotel Indigo York review.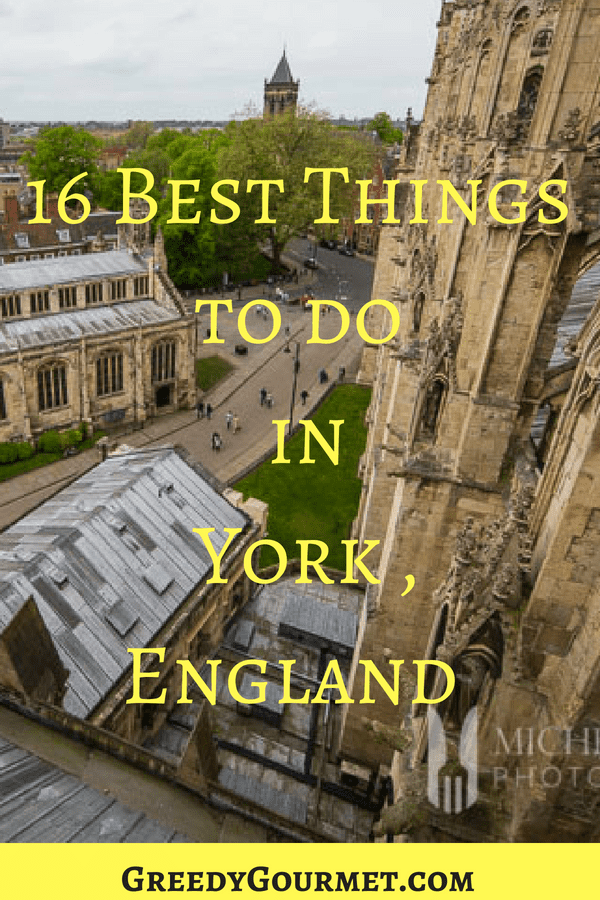 P.S. I was a guest of Make It York.