In May I paid a second visit to the Fox & Anchor and this time round I can put my finger on as to why I like it so much.
As much as I like staying at hotels it sometimes proves to be hard work. For one, I feel obliged to greet and smile at all staff. There is the option of "blanking" them but that is just plain rude in my books because every human being deserves respect, no matter how mundane their job is. In stark contrast to a big establishment, Fox & Anchor only has 6 rooms on offer that are situated on top of its pub, which can be found on the ground floor.
To gain access to your room you need to enter the door on the left of the central pub doors, which in turn leads you up the stairs. The beauty is that you can come and go as you please without anyone knowing, or quite frankly caring. Yet, all the facilities that you can think of are in your room and if all else fails you can phone or pop in the pub downstairs for assistance where you will receive a warm welcome.
Below you can read more about my first stay…
---
There's always a first for everything. This time it's an accommodation review.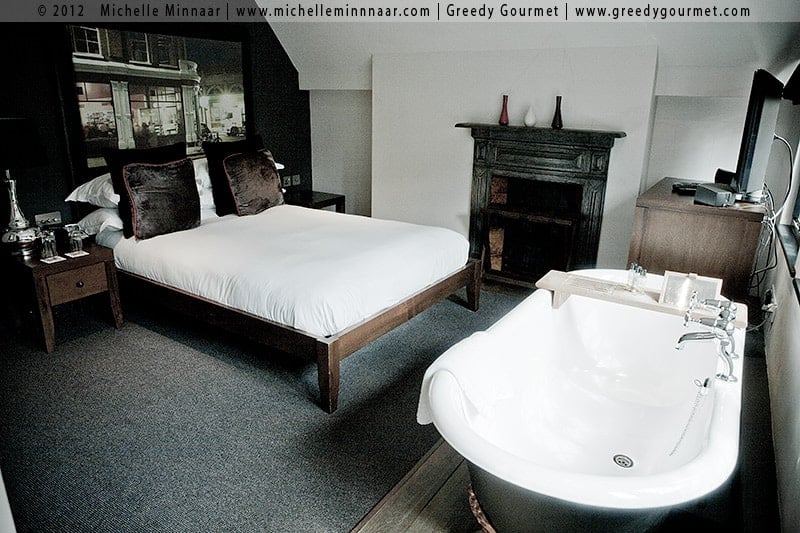 With no big signs plastered anywhere you never would have guessed Fox & Anchor had six luxurious bedrooms to sleep in. The approachable yet rather laid back staff were efficient and quickly sorted out my room. Making my way up the stairs it immediately became apparent that the high, narrow and windy stairs were not suitable for the morbidly obese and disabled.
After a big climb we finally reached the top floor. The view from the Smithfield is grand, looking at down at the little people walking in the streets. There was another advantage to living as high up in the building as possible. Friday nights, and probably Saturdays too, are very noisy with thumping noisy vibrating from below, which some would find hard to fall asleep to.
With a bath situated in the bedroom the Smithfield is ideal for uninhibited couples – soak together, take two steps and have hot and horny sex on the bed. There is plenty of space in the shower too. Another big plus point is knowing the room you stay in is utterly unique and you're not surrounded by clones next door, above or below you.
The mini bar proved to be disappointing, boasting nothing more than mineral water. For the sake of symmetry and in the name of fairness it would have been nice if both bedsides had lamps. The flat screen TV was in working condition and some Michael Bublé was listened to on the provided CD player while packing all my thingamajigs in my overnight bag.
Fox & Anchor's breakfast menu is limited but all the old favourites are on there. Dish components can be chopped and changed and I ended up with Egg Benedict on top of two mountains of smoked salmon and some potato hash browns on the side. Other than the hash browns being of the frozen kind and the hollandaise sauce a tad under salted, my plate was perfect.
Overall Fox & Anchor exudes a lot of quaint charm and would be a sure hit with foreigners looking for the authentic English "experience".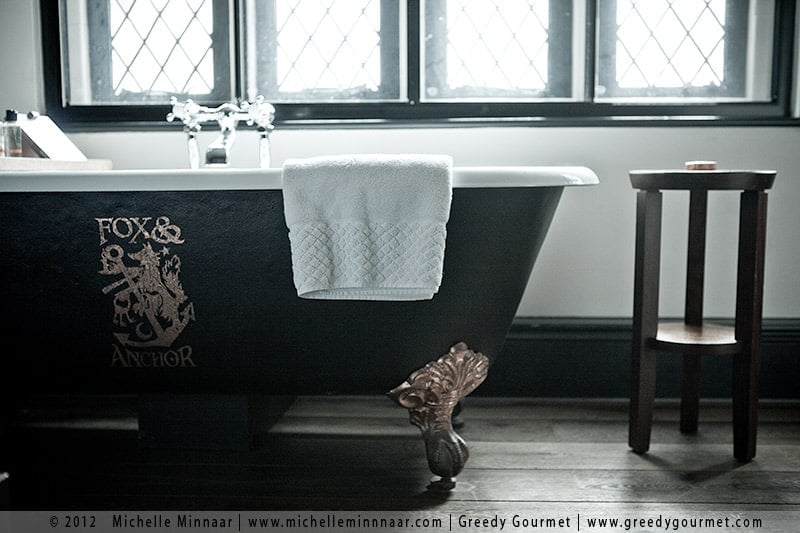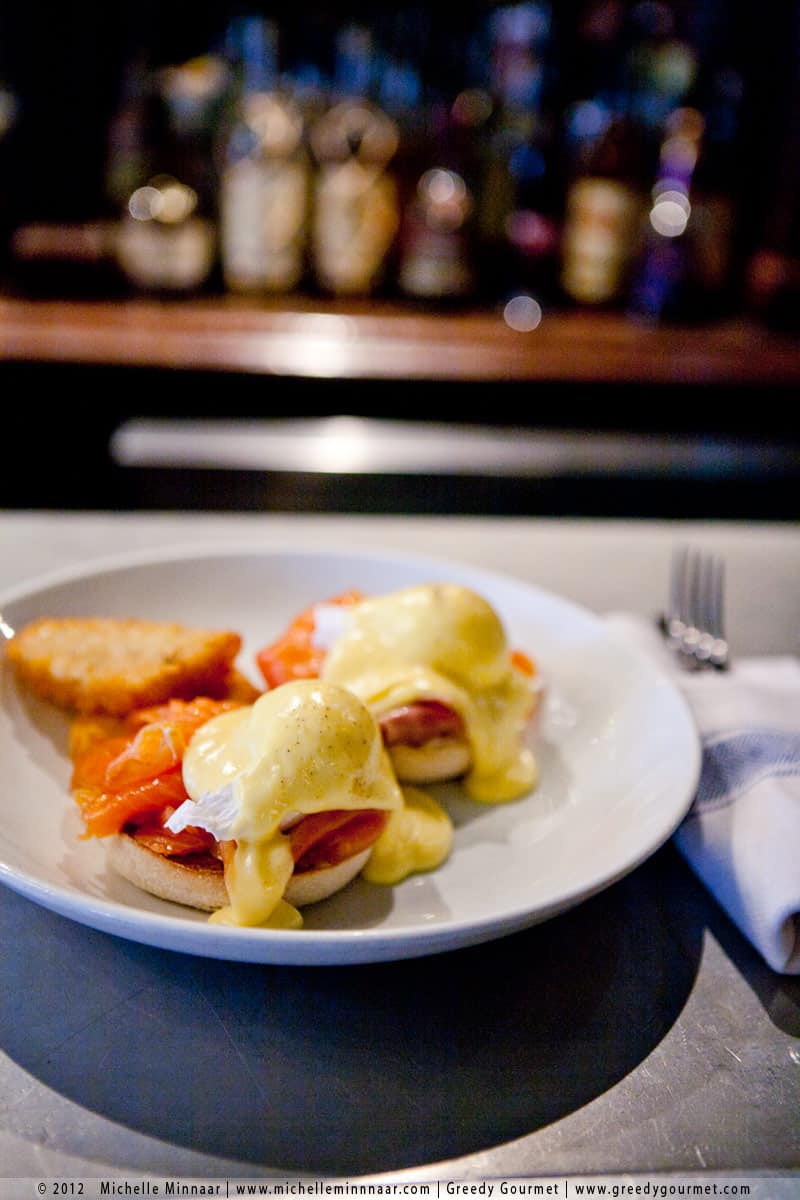 P.S. I was a guest of Fox & Anchor.
Fox & Anchor
115 Charterhouse Street
Smithfield
London
EC1M 6AA
Website