After a tough few years and working hard doing a photo shoot all day I was very much looking forward to staying over at Lancaster London.
The transition from mother – read chauffeur, personal assistant, gamer, pooey nappy changer, cook, dishwasher, launderer, picking up toyser, neatifier – to being treated like royalty was an easy and much needed one. What waited for me was a perfectly kept, plush room, slippers, gown, bottle of wine, coconut turkish delight and more. Heavy curtains covered the windows but what a delight it was to open them that night and enjoy London's skyline spotted with blue and red lights. The view from the 18th floor was so stunning I ended up beaming like an idiot and could have stood there in awe for hours.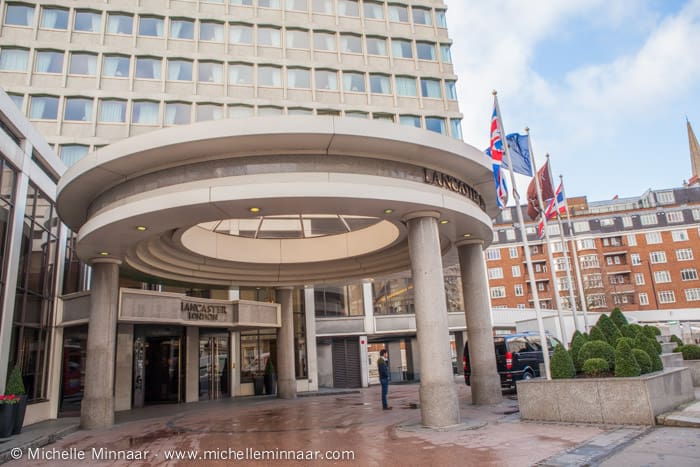 Dinner at the hotel's restaurant, Nipa Thai, was rather spectacular and I'm still yearning for another round of its Lobster Pad Thai. If you're looking for a British afternoon tea with a Thai twist (prices start at £22), you should check out Nipa Thai.
Due to checking in very late, I didn't get to take photos of my own Executive Club room, and no equivalent ones were available to shoot the next day. However, one friendly receptionist gave me a tour of the Embassy and Luxury Royal Suites.
As you can see, wherever your room is, you'll have fantastic views, especially over Hyde Park.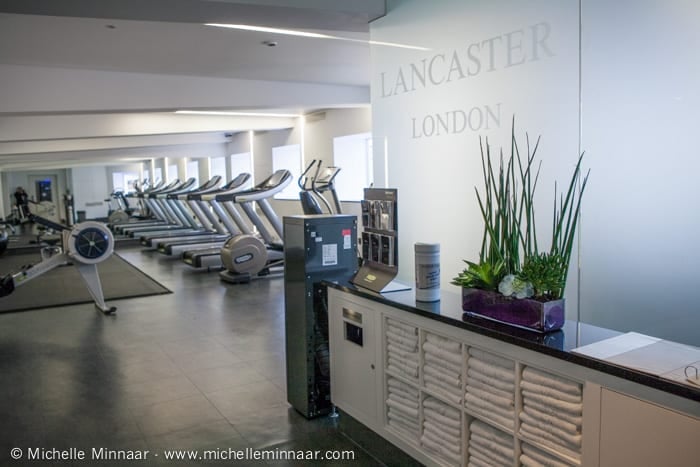 Lancaster London's gym made my gym look archaic. Most of the equipment were from the brand, Technogym and each cardio machine – treadmill, stepper and cycle, except rowing – had its own screen with lots of entertainment options.
What's especially handy is the access to chilled water and fresh towels, saving you some suitcase space. It's a shame there's no barbell for the serious weight lifter but with an impressive array of dumbbells there are plenty of exercises that can be done while away from home.
After still feeling stuffed from the big dinner at Nipa Thai the night before I opted to eat from Island Grill's menu. My Eggs Royale (£8.50) was fantastic but the cold, leathery portobello mushrooms left much to be desired. For the extra hungry customers, there is a big breakfast buffet available serving British, Thai, Chinese and Middle Eastern cuisine – a very decent spread!
My only gripe was not having access to free Wifi. Lancaster London has high standards and with its planning for upgrades in place, it's only a matter of time before it earns its 5th star.
Lancaster London
Lancaster Terrace,
London
W2 2TY

Website
P.S. I was a guest of Lancaster London.