If you're in London for the day, weekend or holiday, don't miss out on this treat, the London Duck Tour.
With the London Eye in plain view, the London Duck Tour bus stop in Chicheley Street. It's very difficult to miss considering the garish yellow stand not-to-mention vehicles. Staff are well-organised with their booking lists and getting on was smooth sailing.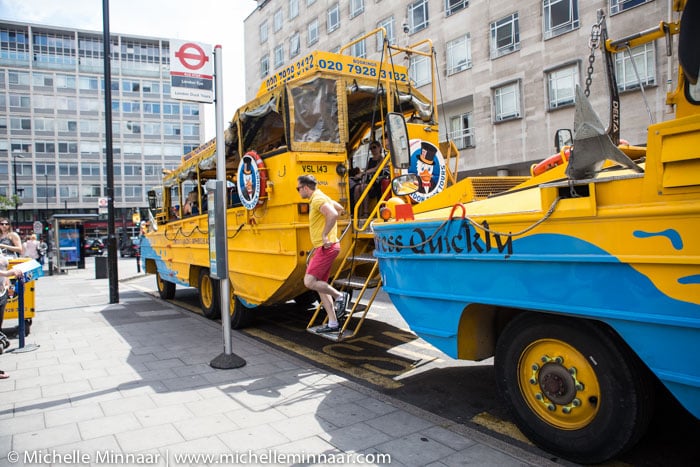 On the day, we went on Mistress Quickly, named after a fictional character in a Shakespearean play. Due to the Pride in London parade, we couldn't do the Classic tour and did the City tour instead.
Even though I have been visiting London for years, it's easy to forget just how steeped in history this city is. The travel guide knew his trivia off by heart and conveyed historical matters in an easy-going and humorous manner.
We visited famous landmarks such as St. Paul's Cathedral, Bank of England and The Shard. We were very lucky with the weather!
The best bit was when we drove into the water and seeing my son's doubtful impression change to that of utter delight and excitement. A fantastic day out with the family!
London Duck Tours
Website
P.S. I was a guest of London Duck Tours.