As Clockjack Oven proves, sometimes simple is best.
Tucked away in one of the backstreets of Soho you'll find this restaurant who specialises in chicken. Which chain of restaurants does it remind you of? Nando's, of course!
Back in the 80's I remembered the first Nando's that opened in Pretoria. Being the foodies that we are our family visited the place within a few days of opening. We liked it, it was new and who could possibly resist the tempting flavours of the Portuguese?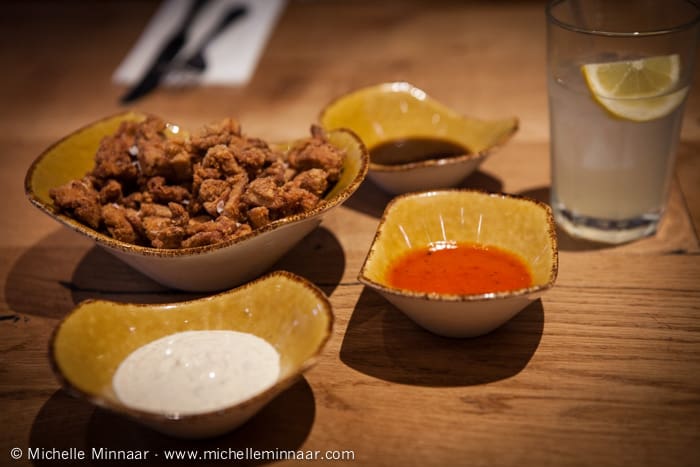 Unfortunately, like a lot of restaurants it started taking a nosedive. If the right cook was in charge, the results were marvellous. But boy oh boy, the day there was an inept idiot manning the fiery grill with dozens of chopped up chickens pieces cooking on it, there was trouble. The chicken was either completely cooked to oblivion that made biltong look like a big, juicy steak or it was undercooked and the chicken's pale, flabby skin was seriously off-putting. The last time I visited a Nando's was in 2004 and it was dire. Thirty minutes after lunch my friend got the trots and was ill for the rest of the day.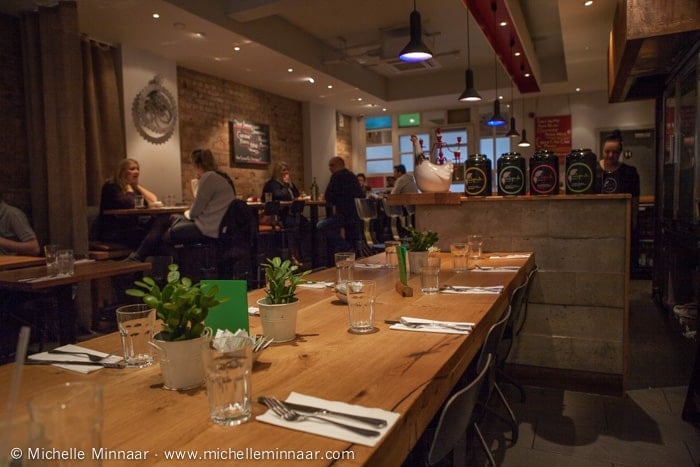 So it was with a mixture of pride and revolt when I noticed that Nando's had invaded UK. For once, in the history of mankind, South Africa was ahead of the world in something. While living in the latter, you always heard that this and that movie started showing in the USA and this and that garment/label is very fashionable in Europe at the time. It was like South Africa was an afterthought to the world, only bothering to ship products months, even years after the actual craze had died down at the places it originally started. So yes, for once South Africans knew about peri-peri long before Brits "discovered" it. Proudly South African and all that.
Have I tried a Nando's in the UK? No. Tempted? No.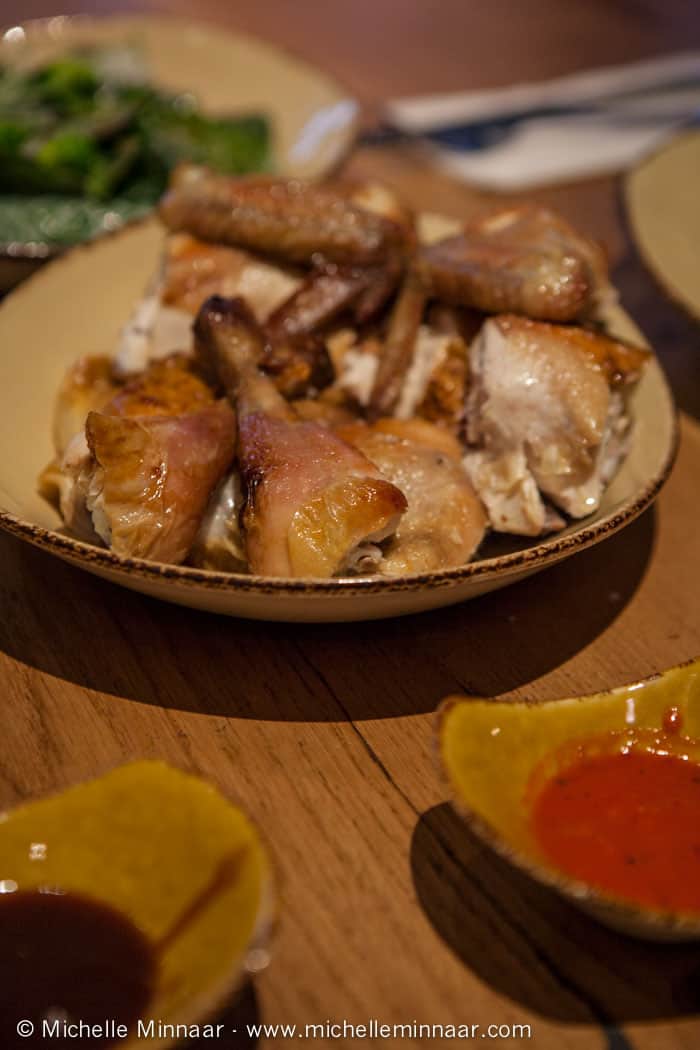 Now back to Clockjack Oven. When I saw its menu I was instantly reminded of Nando's but that's where the similarity stops. The first difference is the method of cooking used: grilling vs rotisserie. The former has a lovely smokey flavour but it is hard to cook the chicken perfectly, running the risk of drying it out or undercooking it. It's also prepared by a human, which leaves plenty of room for error. Yes, humans load up the chickens in the rotisserie but essentially a machine is in charge of cooking it which more or less guarantees consistent results. Because of its long, slow cooking time, the meat is cooked through and tender. That's why you will find a rotisserie chicken in my supermarket trolley every week.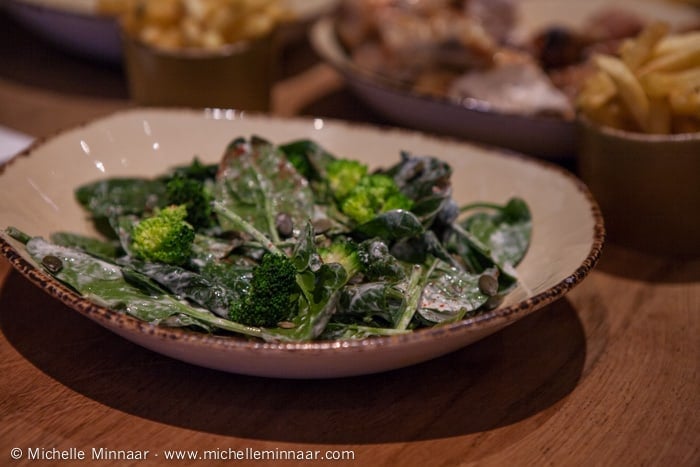 What makes Clockjack Oven stand out is that they use free range chickens and all the meat is brined so that even the chicken breast is juicy. Chicken purists would appreciate that the meat arrives unadulterated at the table and sauces are served on the side for those of us who like to sully the chicken's flavour. We skipped the gravy but the other three (ranch, bbq and chili) were rather good. Another memorable aspect of the meal was Rooster Booster Salad (£8.95) that comprised broccoli florets, baby spinach, shredded rotisserie chicken and pumpkin seeds in a light yoghurt & mint dressing. We asked for the chicken to be omitted and had it as a side dish. The Double Cooked Crispy Chips (£3.25) didn't disappoint either.
The only thing that underwhelmed was the the starter, called Chicken Bites (£5.95). Although brown meat was used and the gram flour made for a lighter coating the pieces were tiny, which left the impression that scraps were used. The brownie was standard and just couldn't compete with my unbeatable brownies but the caramel ice cream definitely caught my attention with its deep swirls of dulce de leche.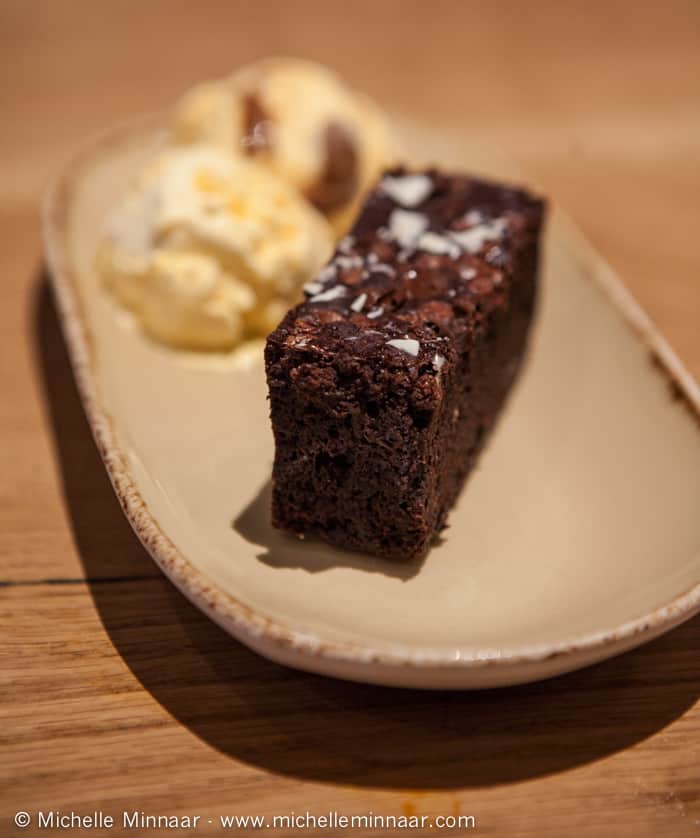 All in all a great, relaxed meal in a casual setting. Order the chicken!
Quick Overview
Food
7/10: If you're in the mood for chicken, this is the place to visit.
Value
7/10: Prices are slightly higher than Nando's but the quality is infinitely better.
Service
8/10: Helpful and attentive. It definitely doesn't hurt being served by a hot Spanish waiter.
Toilets
7/10: All good.
Ambience
7/10: A bit dark, music sometimes a bit loud but the atmosphere is easy going.
Recommend
7/10: If you're in Soho and craving chicken, go to Clockjack Oven.
Clockjack Oven
14 Denman Street,
Soho,
London
W1D 7HJ
P.S. I was a guest of Clockjack Oven.