Due to the Waterloo-based restaurant's success, Cubana opened its second branch in London earlier this year.
The first thing that strikes you when you enter the establishment is the unmistakeable Cuban mural - its vibrancy matching the airy room and colourful furniture. Cubana is open for breakfast from 8am in the mornings and boasts a large range of baked goods and Cuban coffee.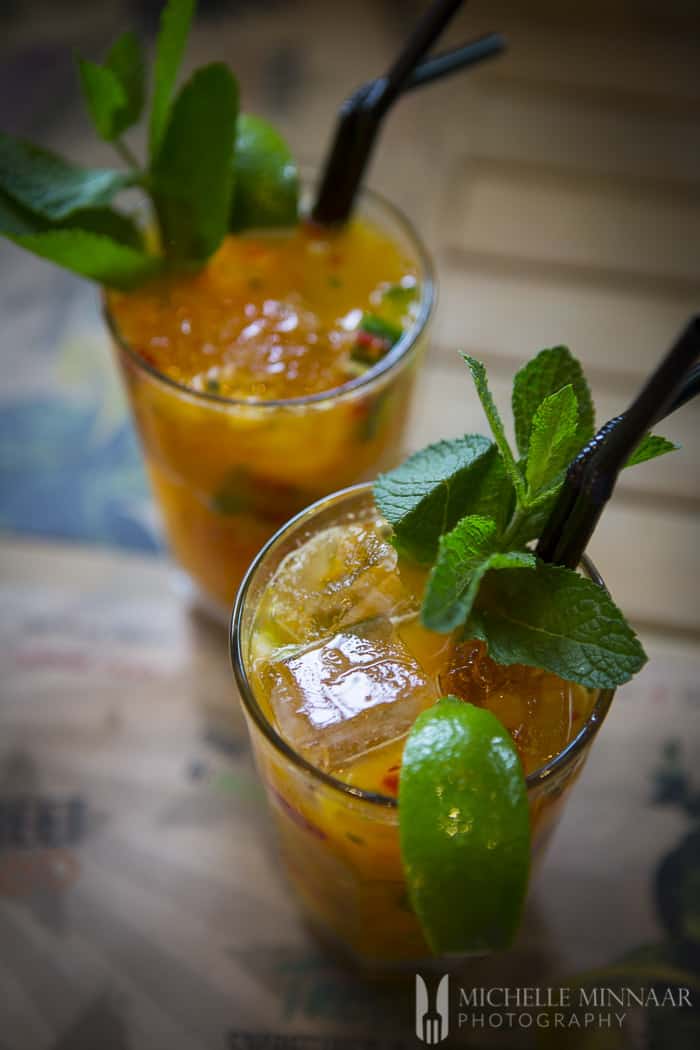 For those of you who like to chill out with a drink after work, the alcoholic and virgin cocktails are fantastic. Nine variations of Mojito are available and we opted for the Passion Fruit (£6.50). The Tropical Fruit Crush (£3) comprised chunks of strawberry and passion fruit, pineapple, cucumber and mint swirled in orange juice and soda water. Check out the details for happy hours where great deals are to be had.
Starters can be shared tapas-style and there is a special Street Food section as well on the menu. Much to my delight prawn dishes are dotted across the menu, which led to Camarones con gabardina y salsa de mango y chilli (£5.50) and Pollo frito al escabeche con sésamo y salsa (£6) being ordered - prawns and chicken breast fried in a tempura batter and served with mango and tomato salsa, respectively. A big thumbs up.
With street food still being the rage in London the past few years, we couldn't resist Ropa Vieja (£12) and Slow Roasted Cuban Pork (£11.50). The former is stewed beef that has been shredded whereas the latter has roasted for a long period and then torn to bits. Both plates came with chili rice, hearty black beans and sweet, deep-fried plantains. Big plates of honest and humble food that were polished off with enthusiasm.
For dessert we had Chocolate Commodante (£5) and Fresh Lime Meringue-Marshmallow Pie (£5). While the chocolate mousse itself wasn't up to much, the salted caramel chocolate gelato was outstanding as well as the lime sorbet which came with the pie. So the home-made gelatos are definitely worth exploring. If you love lemon meringue pie, you'll appreciate its lime counterpart paired with its heavier marshmallow topping.
All in all, my visit to Cubana went off without a hitch. We arrived at 6pm on a Saturday evening when it was still quiet but slowly filling up as we left. The service was swift and the food couldn't be faulted. It's definitely worth another visit or two or three to explore more what Cuban cuisine has got to offer.
Cubana Smithfield
59 Charterhouse St
London
EC1M 6HA
Website
P.S. I was a guest of Cubana.