If you have all the best products at your disposal surely you can create the perfect meal? It's a wonder someone didn't think of this novel concept sooner!
That's what The Cadogan did this year. Every six to eight weeks throughout 2012 carefully selected celebrity chefs are creating brand new menus with the idea to highlight Britain's best products. How do you know a product is any good though? You refer to the Great Taste Awards, which after 18 years are universally well respected throughout the country.
The menu that Jeanne and I tried was primarily designed by Wahaca's Thomasina Miers and The Sunday Times' Lucas Hollweg. The menu is extra flexible giving you a choice between one, two or three courses, costing £18, £23 and £28 respectively.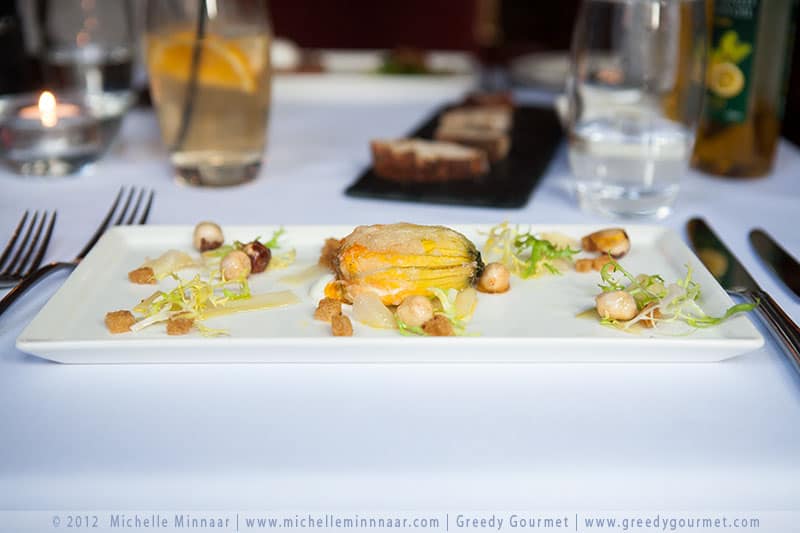 As expected the food was top notch. It was difficult to pick which dish I loved best: my starter which was courgette flower on the cusp of bursting with goat's cheese, adorned with wild honey, cucumber & hazelnuts or my main course which was satisfying lamb sweetbreads and neck fillet with smoked garlic mash, broad beans, oh-so-sweet beetroot and tarragon. The jury is still out.
The sexiest-looking prize went to the Steak Tartare with a sauce gribbiche and Wagyu beef dripping crumbs. The poached pheasant egg urged us, albeit quietly, to give it a poke…
…which we did and it all became too irresistible for its own good – a clean plate was the only reasonable outcome.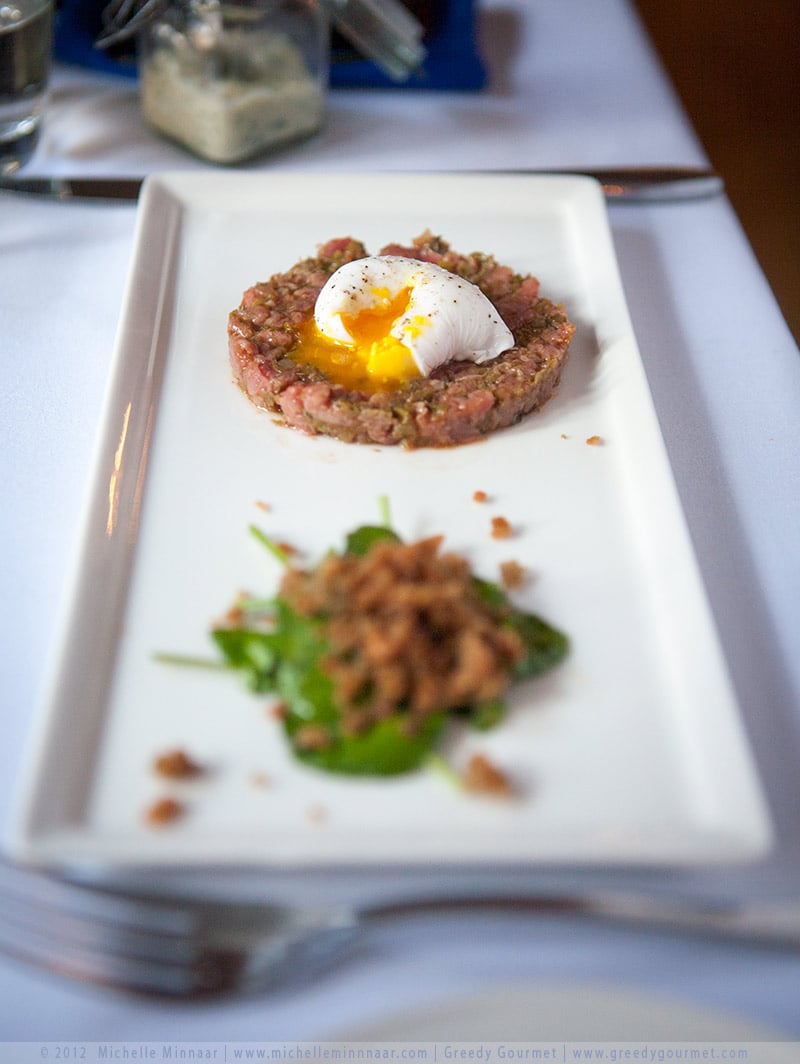 What left me nonplussed was the rabbit ravioli and loin with smoked pork belly, braised lettuce and St George mushrooms. A unique but strange combination and admittedly the phallic bits, rabbit loin, tasted rather good.
Stylishly presented Tommi's chocolate & chilli cake with Cornish Clotted Cream lacked one crucial element – the kick of chili! All cheese lovers will freak out about the Great Taste cheese board consisting of Quickes traditional vintage Cheddar; Cornish Yarg, Mrs Bells Blue, and Milleen's date, quince, damson & port jelly.
Which Great Taste Awards product truly shone in this meal? The glazed hazelnuts served with the stuffed courgette flower!
Quick Overview
Food
8/10: Imaginative and high quality.
Value
6/10: Portions were on the small side.
Service
8/10: Warm and polite.
Toilets
8/10: All good.
Ambience
7/10: A bit stuffy but what do you expect at the historic Cadogan?
Recommend
8/10: If you're in the area be sure to check out the menu. Remember it changes every now and then!
Great Taste at The Cadogan
21 Pont Street
London
SW1X 9SG
Website
P.S. I was a guest of The Cadogan.