Early on a Sunday afternoon, Covent Garden is bustling, and with Shake Shack slap bang in the middle, the queue is long.
Fortunately, the wait is short as efficient staff churn out orders like a well-oiled machine. Covent Garden is is Shake Shack's first branch on British soil, soon followed by Westfield Stratford, New Oxford Street in London and one even opened up in Cardiff, Wales.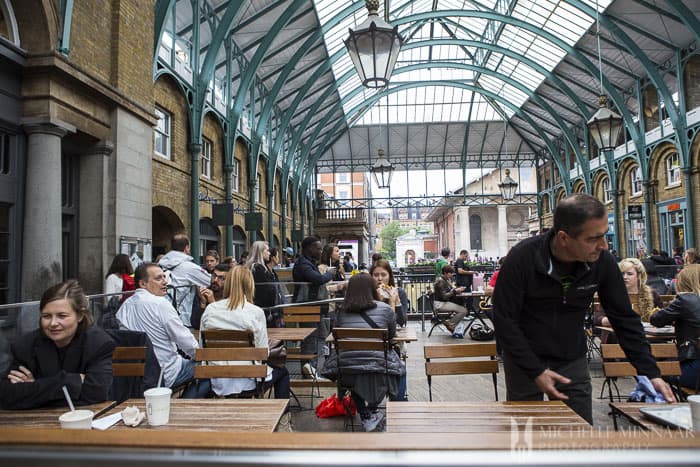 For a review of my first experience of Shake Shack at Westfield, click here. Vegetarians would be delighted with the 'Shroom Burger (£5.50, crisp-fried portobello mushroom filled with melted muenster and cheddar cheeses, topped with lettuce, tomato, ShackSauce™). For those who find the trimmings for the hotdogs somewhat overwhelming, plainer than plain ones are available, such as the Cumberland-Style Sausage (£4.25) featured in the photo.
Shake Shack is particularly excited to have a new burger on the menu. It's called the Yard Burger and comprises 100% Aberdeen Angus beef topped with Neal's Yard Colton Basset Stilton and house-made pickled red onions. Unfortunately, even though I tried to manipulate the bun to expose at least some of its contents it was to no avail. From what little topping I could taste, the flavour pairing was magnificent. The paltry amount of cheese and onion was a complete letdown though but hopefully Shake Shack will review their standards policy.
Shake Shack
24 Market Building
The Piazza
WC2E 8RD
Website
P.S. I was a guest of Shake Shack.