If you are a fan of visiting memorable museums, then you can't miss the Norwich Castle Museum. It is one of the most extraordinary attractions the city of Norwich has to offer. This makes it one of the top things to see in Norwich. Norwich castle is, in fact, a medieval royal fort with a clear Norman architectural style. From a distance, it appears to have a 'squarish' appearance which is very typical of the Norman period. Inside this majestic castle, you'll find impeccable works of art, archaeological artefacts, historical specimens and much more. Today, the Norwich Castle Museum is known as one of Norwich's 12 heritage sites. Make sure to make some time to explore the city of Norwich as well.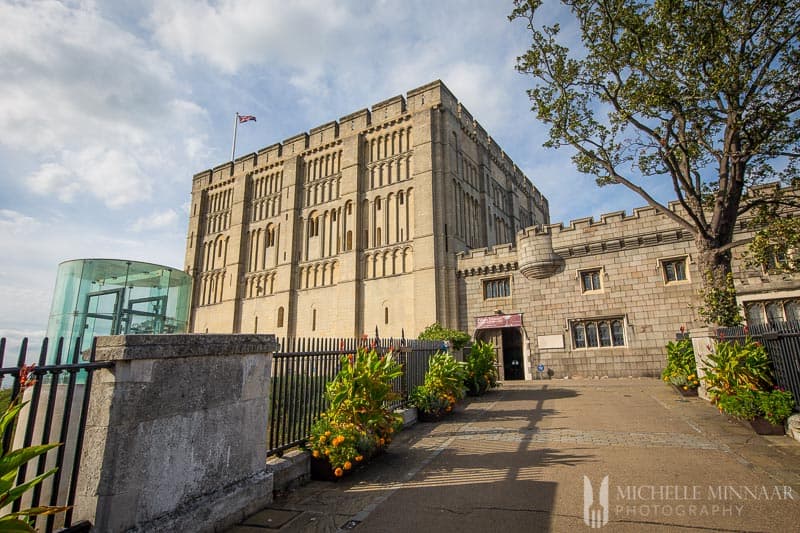 Norwich Castle Museum history
The Norwich Castle Museum is a medieval royal fortification. It is located in the city of Norwich and has a long history which dates back to the early Norman times.
During the Norman conquest of England, William the Conqueror ordered the construction of the castle in 1067. This made Norwich a safer town with a solid defensive fortification. As a result, at least 98 Saxon homes were demolished at the time to allow for the castle earthworks to begin. The Castle started out as a wooden fort with a circle of deep dry ditches. In fact, the castle became situated over a Saxon cemetery!
The construction of the castle was continued in 1094 by King William II. All in all, the castle was only completed by his brother King Henry I in the year 1121. Even in the mid 12th century, Norwich castle was the only major royal castle in the region of East Anglia.
The castle saw many battles. For example, in 1174, around 800 soldiers marched up to the castle and held prisoners for ransom. Later, the royalty assumed control of the castle once again.
The castle's significant history included events surrounding Shrove Tuesday, when the castle protected many Jews from persecution in the year 1190. In the 13th and 14th centuries, the castle was used as a prison. Centuries later, in the year 1883, the castle became an official Museum. All the prison cells were removed and a balcony was installed. In 1894, Norwich Castle opened to the public as a museum displaying various collections. To learn more about the museum's history, click right here.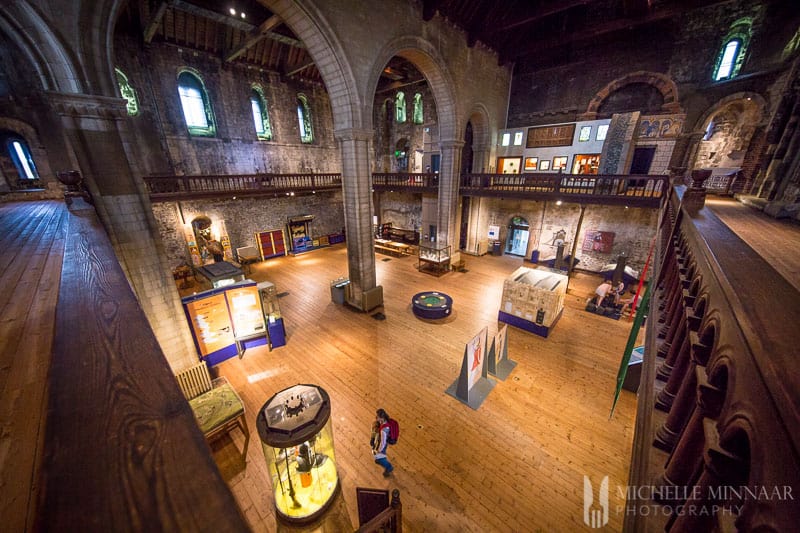 Norwich Castle Museum Galleries and Artefacts
The Norwich Castle Museum has lots to offer when it comes to that historically enriching experience. You can learn about all of these amazing collections:
It is certainly a rich collection and a fun and educational activity for children.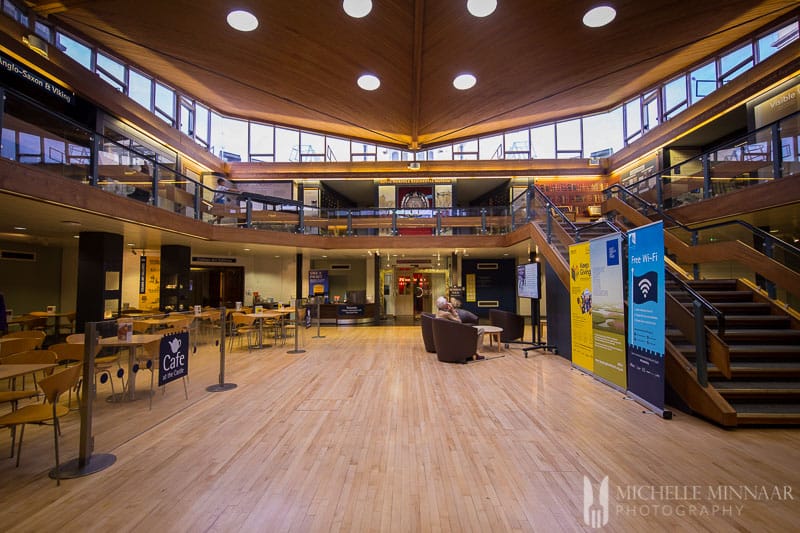 Norwich Castle Museum opening times
Norwich Castle Museum is open from Monday to Saturday from 10:00 to 16:30. The museum is also open on a Sunday, however the opening times vary. On Sunday, you can gain access to the museum from 13:00 to 16:30. In this case, I would recommend a lovely brunch at one of Norwich's amazing restaurants. Why don't you check out my review of the lovely Benedict's Restaurant in Norwich. Or the very hip Grosvenor Fish bar, which is an admirable alternative. Then you can hit the museum in the afternoon.
Beware though, the museum is closed on December 24th, 25th and 26th, as well as January 1st.
Also, another important thing to be aware of is the last admission time! The last admission into Norwich Castle Museum is 30 minutes prior to the day's closing time. So, make sure you get in early and leave yourself plenty of time to look around!
Norwich Castle Study Centre appointment
Did you know that Norwich Castle is also a study centre? They offer first-rate study facilities, and organise private viewing sessions for groups to exclusively enjoy the wonderful collections. Leading global researchers use the Norwich Castle Study Centre to investigate all sorts of essential collections curated by the museum. These include the county's textile and costume collections, art works, archaeological artefacts, and much more.
The Norwich Castle Study Centre is open from Monday to Friday from 09:00 to 17:00. Same closing times apply as for the Norwich Castle Museum.
If you are a researcher, you can view all of the collections for free! However, demand for viewing opportunities is very high at certain times, so you must make an appointment well in advance. The staff at the Norwich Castle Study Centre usually recommend to contact them a minimum of three weeks ahead of your planned visit.
To learn about the Norwich Castle Study Centre or to arrange a special appointment, click right here. You can also access the collections online through the Norfolk Museums Collections website here, which has information on more than 19,000 searchable records. Although, if you are a researcher, you know just how valuable it is to see the objects and collections for yourself.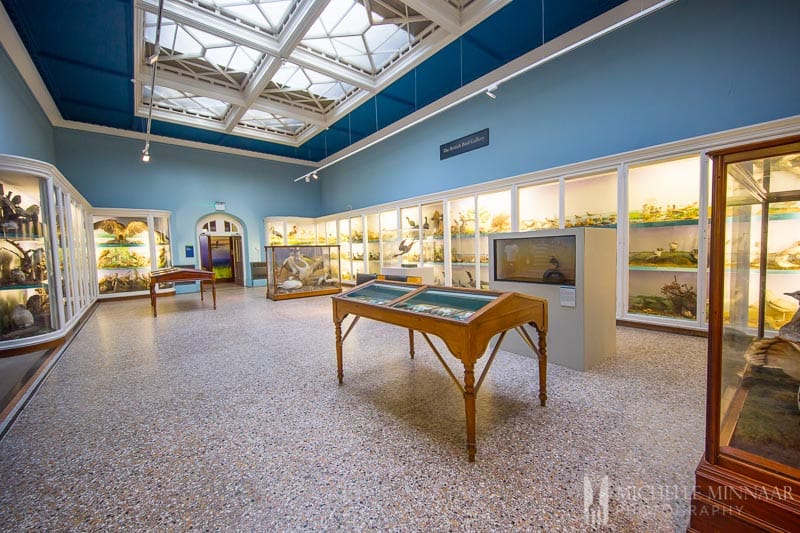 Norwich city Holiday Inn hotel booking
If you feel like you need advice on finding the best hotel in terms of value in Norwich, check out my review of the Holiday Inn. It was truly a very pleasant stay and it's only a few minutes walk away from the historic city centre.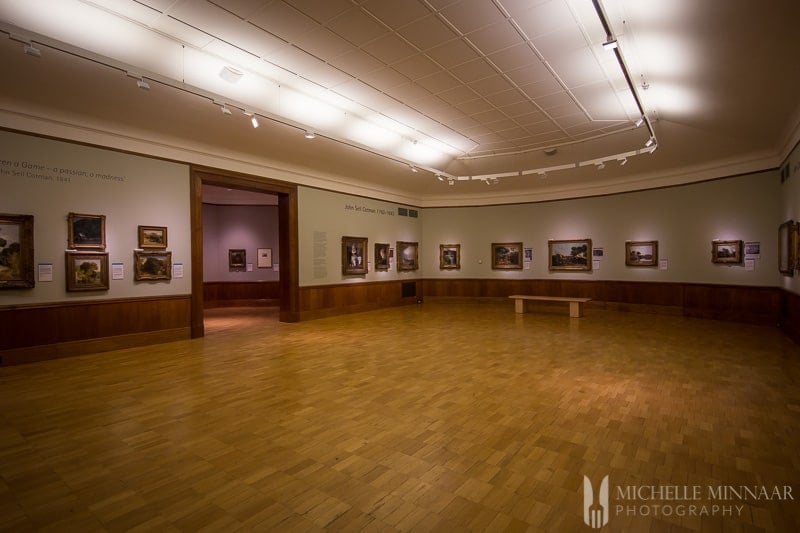 Norwich Castle how to get there
Address:
Norwich Castle Museum & Art Gallery
Castle Hill
Norwich
NR1 3JU
The closest car parking is actually not far. It's at the Castle Mall shopping centre. To learn more about how to get to the Norwich Castle Museum by multiple modes of transport, click right here.
By the way, the castle has a café inside, so you can enjoy a lovely cup of coffee or select from a range of speciality teas. There is also a wide selection on the menu.
P.S. I was a guest of Norwich Castle Museum.