Almost 40 minute's drive from Cromer, Pensthorpe Natural Park is situated in the heart of Norfolk. It has plenty to offer from nature trails to endangered British species.
As we walked towards the entrance from the parking area, my 4-year old ogled the WildRootz play structures peeking over the fence and that was pretty much it.
You can easily spend the whole day at Pensthorpe Park because there's so much to see and do. Plant lovers are in their element with the wide range of flora growing in the expansive gardens. It's not uncommon to see photographers with heaving 400mm lenses patiently waiting for their bird of choice to make an appearance, hoping to take the money shot.
Some of the ducks are cheeky fellows, unafraid to approach you, they don't need to talk as you know they're self-righteously asking for food. If you place a bag on the ground they will have a peck at it. Strewn around the park there are fun bit for children, such as a giant spider and its web. Don't miss the nutty red squirrels who seem unable to sit still.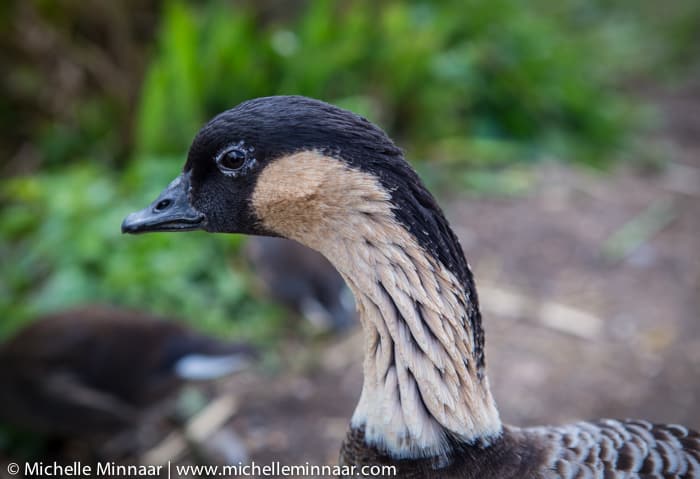 Older children can take part in educational challenges such as following the Stamp or Bug Trails marked clearly on the visitor map provided and learn more about nature on the way. Suddenly kids forget about their mobile phones and other electronic equipment as they come across the Pond Dipping section, keen to see which bugs and other uglies they can scoop up.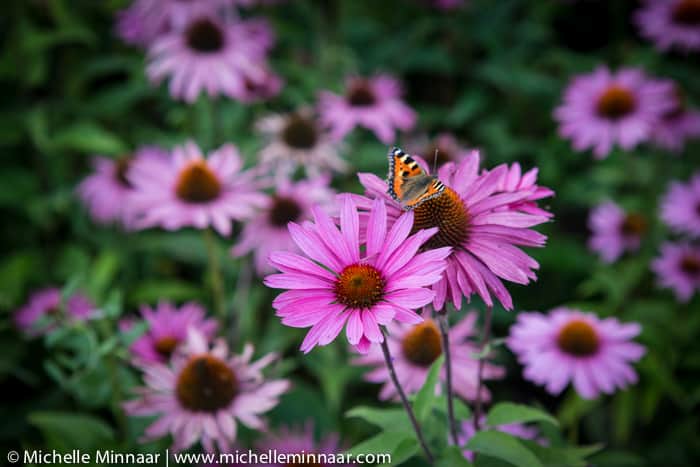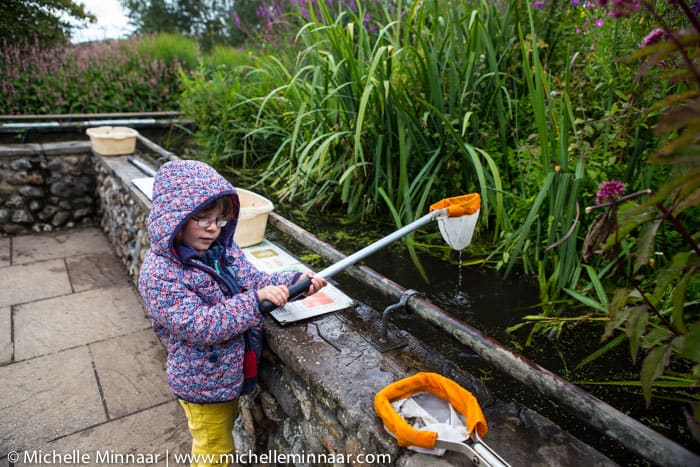 "Can we go to the park now?"
"Are we there yet?"
"Can I go and play now?"
Well, I tried to explore as much of Pensthorpe Park as I could but my nagging daughter won in the end. With cold winds blowing and threatening grey clouds we almost went straight to the Wild Rootz area. I dare say this play park is better and more varied than Longleat's, even though the latter has a big castle. There she ran around like a mad rabbit, keen to try every obstacle course she set her eyes on. I literally had to pull her away from the playground after 2 hours of solid running, jumping, climbing and sliding. And the next thing I heard?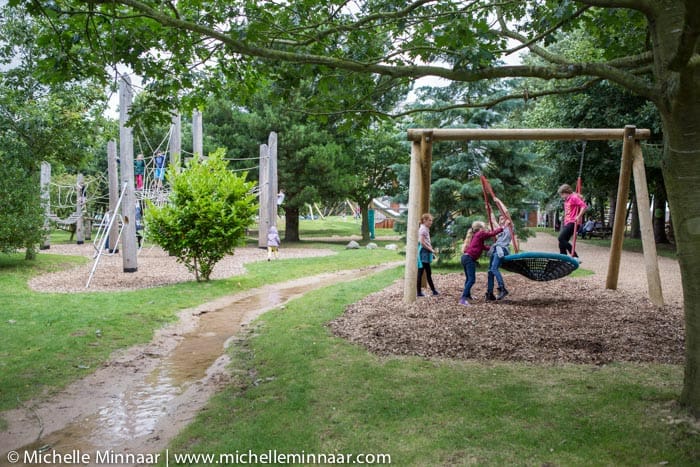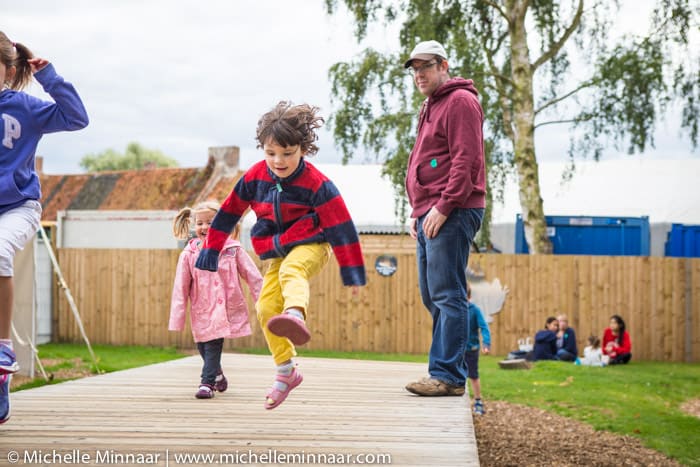 "I'm hungry."
You can bring your own picnic but on the grounds you'll find Courtyard Café that serves baps, hot sandwiches, soup, burgers, jacket potatoes and desserts.
Admission fees vary depending on what you want to do on the day and annual passes are available too. There is plenty to do that will keep you busy for a whole day and even though it's a relaxing day out everyone will leave tired but happy.
For more information, go here. For holiday ideas, go to Visit North Norfolk.
P.S. I was a guest of Pensthorpe Natural Park.