Admittedly, seven years ago when my first child was born my travel life came to a sudden halt and only recently resurrected very stutteringly.
In February, I reviewed a four star hotel and couldn't help but wonder what the difference was between a four and a five star hotel. Both their facilities and quality would be excellent so what is a 5 star hotel's secret ingredient? In my books, service.
It became clear from the moment we stepped into the Sofitel St James. While checking in, which was a very quick process, the concierge offered Robyn, my three year old, sweeties out of a huge glass bowl, which she accepted with glee.
With one half of the party already won over it didn't take long for my heart to be captured as well. Who could possibly say no to top quality chocolate? With its quaint decor and luxurious bathroom, with all the possible amenities I could possibly dream of including wi-fi, I was in seventh heaven. Exhausted after an epic adventure to Legoland, Robyn asked me if this was our new home. I wish.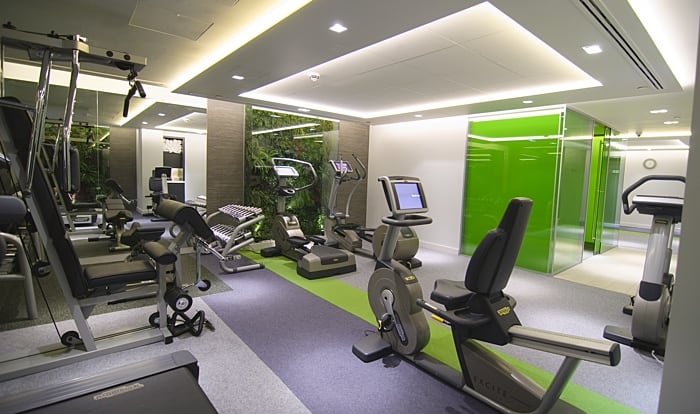 This Sofitel has a gym furnished with state of the art equipment that makes my gym look positively archaic. The grade II listed building was erected in 1930 and as much as possible has been done to preserve its original features which you'll immediately notice when visiting its spa. So Spa offers a wide array of services and all the rooms are kit out differently depending on the type of therapy you'd like to have, e.g. one is in a steam room for a full body scrub and another has a private jacuzzi.
One thing that struck me, or more specifically my nose, was that the hotel smelled nice. Apparently, it's a trademark of Sofitel hotels and even as you walk down the corridor to your room you'll smell the scent of orange vert by Hermès. Most of the products used in the hotel are French, of course!
Oooh, and let's talk about breakfast. Freshly squeezed orange and grapefruit juice and a few other flavours await you at the entrance. The Balcon is quite spacious and the food has cleverly been arranged at different stations spaced across the restaurant that there would never be a huddle of hungry people all in one spot queueing to get to the buffet.
It's been a long time since I came across such a fantastic fruit selection at a buffet. Easily over 20 types were available and some have been jazzed up to make them more interesting, e.g. the mini-bananas were caramelised and apple halves roasted. Exotic fruit such as the papaya and mango with stylishly presented in thin slivers and there were even rambutans. Cereals, nuts, cheeses, a plethora of baked goods, cold cuts of meat, thick slices of cured salmon, different yogurts, scrambled eggs, bacon, sausages, black pudding, potatoes, you name it. If you're still not satisfied there is an a la carte menu you can order from and the Eggs Benedict with Smoked Salmon is divine. Robyn discovered the joy of Hollandaise sauce, dipping anything she could find in it.
Although it's still relatively early in the year and I don't know what the future holds, I can confidently say this was my best breakfast for 2014. I simply can't see how it can be beaten.
You know how I was talking about service earlier? Here is another five star example. I sat down with my fruit plate and when I started eating a teaspoon was magically presented to me. Why? Because there were passion fruit on my plate and it didn't even occur to me in such a short time frame that I'll need a spoon! A quarter of the staff are French but all of them take their jobs very seriously and it's as if they have this ability of putting themselves in your shoes and assess your needs before you even realised you had any. Most striking of all is they do everything with a smile and seem truly genial, taking pride in their work.
Sofitel St James is situated on the corner of the famous Pall Mall and Waterloo Place, an ideal location because it's a stone throw away from places such as Leicester Square, Covent Garden and other tourist venues.
It was Robyn's first hotel stay and I was wondering whether the whole experience would be wasted on her. I think not. Since then, she's told anyone who cared to listen about Sofitel and asked me when we are going back. If I win the lottery? Tomorrow.
You can check out The Balcon London's dinner review here.
Prices start from £235 per night for a superior room, excluding VAT and breakfast. A full English breakfast is £23.
Sofitel London St James
6 Waterloo Place,
London
SW1Y 4AN
Website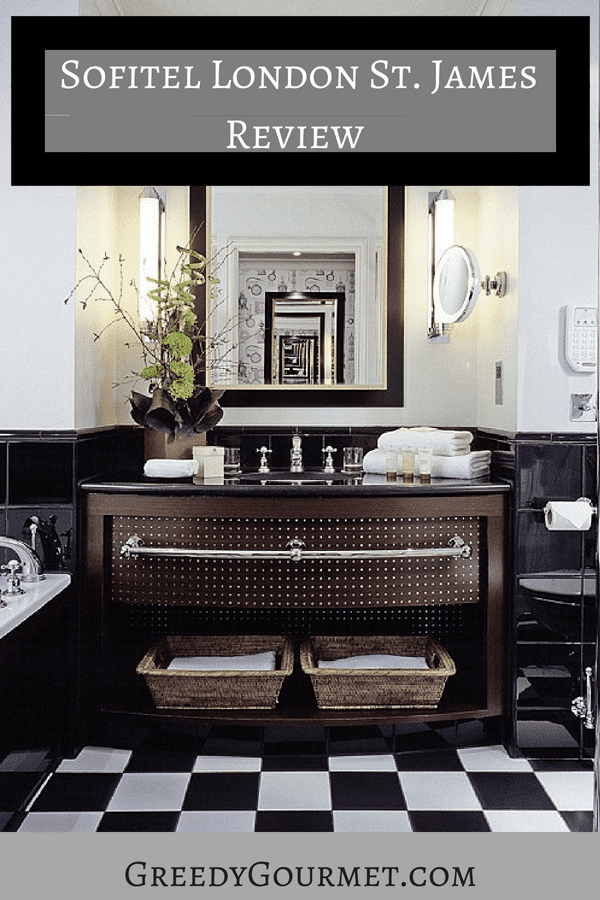 P.S. I was a guest of Sofitel St James.