Recently, during my stay at the city of Norwich, I indulged myself on a historical as well as culinary adventure. Not only was I completely mesmerised by the city's medieval history, but I also managed to satisfy my taste buds by finding these 16 vegetarian restaurants in Norwich. Finding a vegetarian restaurant in Norwich is actually easier than it seems. In fact, restaurants that are not specifically vegetarian also offer vegetarian-friendly menus. That's why finding these 15 vegetarian restaurants in Norwich was a piece of cake!
best vegetarian restaurants in Norwich, UK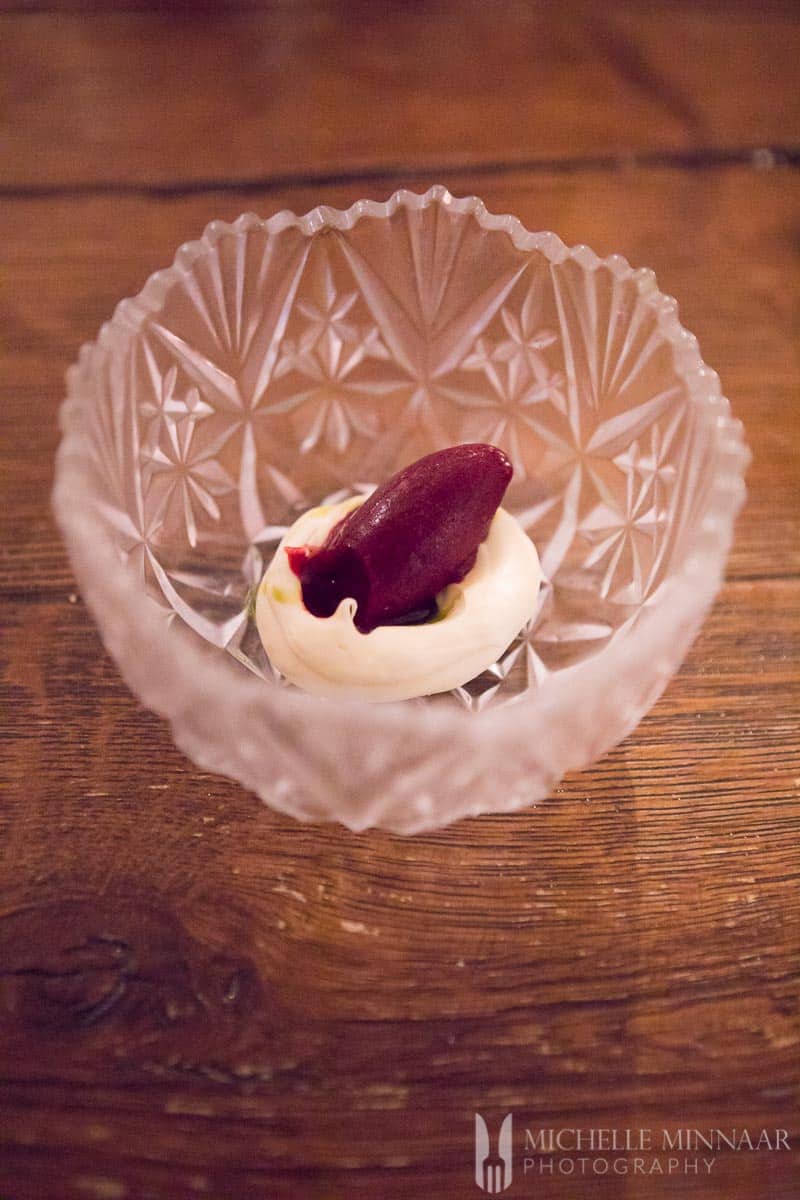 More and more frequently, I see that many restaurants are altering their menus to cater for special needs diets. These include putting lactose-free, gluten-free, wheat-free, and under-300-calorie items on the menu. Have you noticed? Especially, if you dine in the upmarket restaurants. You are sure to find something that fits your specific needs and, if not, the chef is usually more than happy to make you a custom meal. So make sure you check out this list of amazing 16 vegetarian restaurants in Norwich. I'll also include some vegan restaurants that might spark your interest.
Remember, just because a meal is vegan doesn't mean that it is plain. On the contrary, I find that most vegan meals have a lot more to offer when it comes to experimenting with different flavours and textures.
top 16 vegetarian restaurants in Norwich you must experience!
1. Benedicts
This is an award-winning restaurant offering a high-end dining experience. Benedicts is in the Times Top 100 Restaurants in the UK thanks to its talented chef and owner.
This eaterie offers a vibrant menu for everyone. Although, if you are a vegan or a vegetarian, you can request a special vegetarian, vegan and pescatarian tasting menu. As with the normal menu, you can also go for 8 delicious vegetarian courses! Be aware though, that Benedicts closes for extended breaks, both at Christmas ( typically 25th Dec - 8th Jan) and during Summer (typically 29th Jul - 13th Aug). Make sure you don't miss my review of Benedicts in which I tell readers all about my experience and the items on the menu.
To check out Benedicts' homepage, click right here.
Address: 9 St Benedicts Street, Norwich, NR2 4PE
2 & 3 Namaste India, Norwich & Namaste Village
This is a charming family-run restaurant which serves Gujarati cuisine. You can easily find vegetarian items on the menu such as ringan pakora, chilli mushrooms, and more. Don't forget to check out my review of Namaste in Norwich. I tried multiple meat-free Indian dishes and loved them all!
To check out Namaste's homepage, click right here.
Address: 2a Opie Street, Norwich, NR1 3DN
The address of Namaste Village (the second Namaste Restaurant in Norwich) is: 131 Queens Rd, Norwich NR1 3PN
4. Wild Thyme
This is an excellent spot for tasting those vibrant vegetarian and vegan dishes that get your taste buds going. When you look at the reviews, you'll see that even those who are not vegetarian love to go there. Locally, it is known as one of the best places in Norwich to have a tasty vegetarian meal. Located at the heart of the city, you can't miss it!
P.S. - for those of you who know Wild Thyme will be happy to discover that it will open again in 2019! It is expected to open in January or February 2019. After an unfortunate fire incident, the restaurant had to close last temporarily.
To check out Wild Thyme's homepage, click right here.
Address: Labour in Vain Yard, Norwich, NR2 1JD
5. River Green Café
This café is completely meat-free with dishes embodying different cuisines from around the world. In fact, these guys host several cooking workshops where you can practise your vegan cooking skills as well as your Christmas cooking skills. River Green's meals include chestnut, leek and sage stuffed mushroom as well as a delicious potato gratin. Also, there are several mouth-watering risottos.
To check out River Green Cafe's homepage, click right here.
Address: The Street, Trowse Newton, Norwich, NR14 8AH
6. Moorish Falafel Bar
As the name suggests, this falafel bar offers delicious Asian and Middle Eastern items on their menu. You can easily choose between multiple salads to complement yo
ur platter of fresh falafel (fried balls made with chickpeas).
To check out Moorish Falafel Bar's homepage, click here.
Address: 17 Lower Goat Lane, Norwich, NR2 1EL
Vegan restaurants Norwich UK
7. The Tipsy Vegan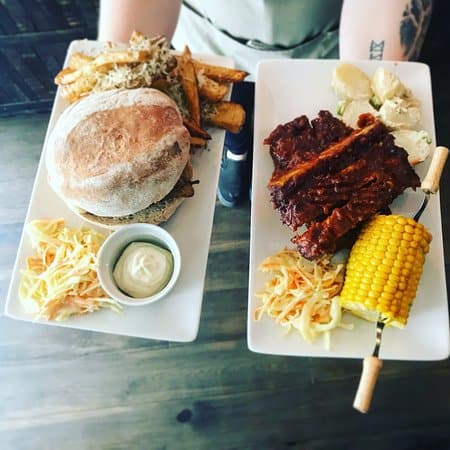 A great name for a great restaurant. Indeed this restaurant offers a complete selection of vegan items on their menu. Being a vegan restaurant, it is completely suitable for vegetarians as well as carnivores who are prepared to try something different. The dishes consist of complex flavours and provide a nutritional balance. Every meal is deliciously inviting!
To check out The Tipsy Vegan's homepage, click here.
Address: 68-70 St Benedicts St, Norwich, NR2 4AR
8. Loving Hut
Prepare to get served in true takeaway style with a vegan twist. All vegan dishes are really filling and the takeaway offers a wide selection.
To check out Loving Hut's page, click right here.
Address: 28 Cattle Market St, Norwich, NR1 3DY
9. Bia Vegan Diner
This is not a restaurant, but rather a stall. You'll have to catch the market hour to eat in this incredible place.
To check out Bia Vegan Diner's homepage, click right here.
Address: Row B, Stalls 54/55, 82 Market Pl, Norwich, NR2 1ND
10. Tofurei
This has got to be the best place for tofu in all of Norwich! They use soya beans grown exclusively in Norfolk. Make sure you check it out!
To check out Tofurei's homepage, click right here.
Address: 12 Pottergate, Norwich, NR2 1DS
11. Erpingham House
This restaurant serves 100% plant-based food. It also prides itself on being completely plastic-free and mostly gluten-free. It is open 7 days a week so make sure you plan a visit!
To check out Erpingham House's homepage, click right here.
Address: 22 Tombland, Norwich NR3 1RF
12. Ancestors Coffee House
This coffee house serves outstanding 100% vegan dishes as well as specialty teas, coffees and cakes.
To check out Ancestors Coffee House's homepage, click right here.
Address: 27 Magdalen St, Norwich NR3 1LE
13. Vegan Wok Norwich
This restaurant commits to serving vegan food without any addition of MSG nor colouring. The menu includes items such as Vietnamese summer rolls, Curried sweetcorn cakes, Nutty tofu and more.
To check out Vegan Wok's homepage, click right here.
Address: 131 Magdalen St, Norwich NR3 1NF
14. Indian Feast on Norwich Market
Again, you'll have to catch the market hour if you wish to visit this place. Prepare yourself for melt-in-your-mouth samosas.
To learn more about Indian feast, click here.
Address: Market Pl, Norwich NR2 1ND
15. Little Shop of Vegans
This is not a restaurant, but rather an independent shop where one can find a range of vegan products. This includes chilled food, pizza, confectionaries and much more.
To check out Little Shop of Vegan's homepage, click right here.
Address: 137-139 Magdalen St, Norwich NR3 1NF
Norwich city accommodation
Curious about my stay in the city of Norwich? Check out my review of the Holiday Inn, City of Norwich. All in all, it was a very pleasant experience and most importantly, it was only a 10-minute walk to the city centre. The accommodation was clean, elegant and the hotel included many amenities and facilities that were just a cherry on top. If you ever travel to Norwich, I recommend you stay here.
Holiday Inn, Norwich – City
Carrow Road
Norwich
Norfolk
NR1 1HU, UK
(0)870 890 1000
things to do in Norwich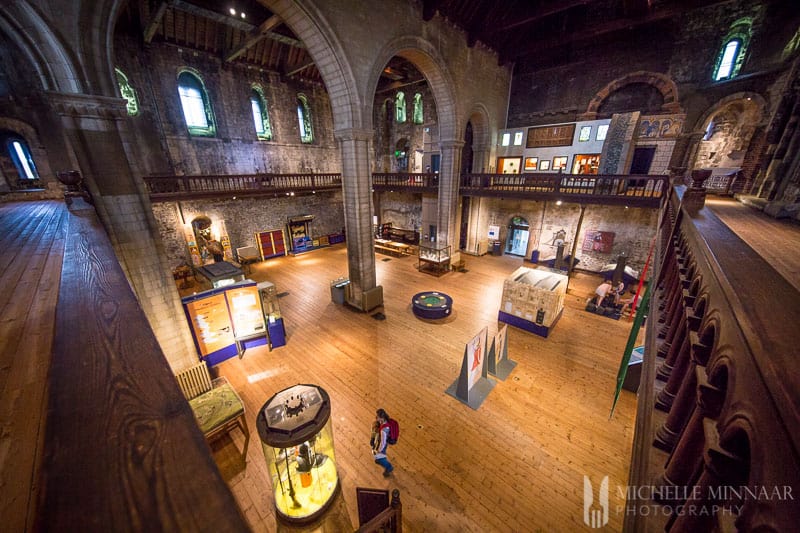 Are you keen on learning about Norwich? Keep an eye out for my Things To Do In Norwich article where I'll detail a set of activities you can participate in. For starters, I highly recommend you checking out the Norwich Castle Museum which is a stunning fortification steeped in history. Plus, you'll get a chance to see some of the world's amazing collections and galleries. It holds thousands of historical artefacts and objects from the past, making it an excellent educational activity if you've got kids.
P.S. I was a guest of the Norwich Tourism Board.
*All images are owned by GreedyGourmet.com, the respective locations, or tripadvisor.com