Who doesn't love goat cheese? Soft and tart, with an intense taste that mellows with age, it makes a glorious addition to so many snacks.
If you've ever bought too much and wondered 'can you freeze goats cheese', I've got the answer.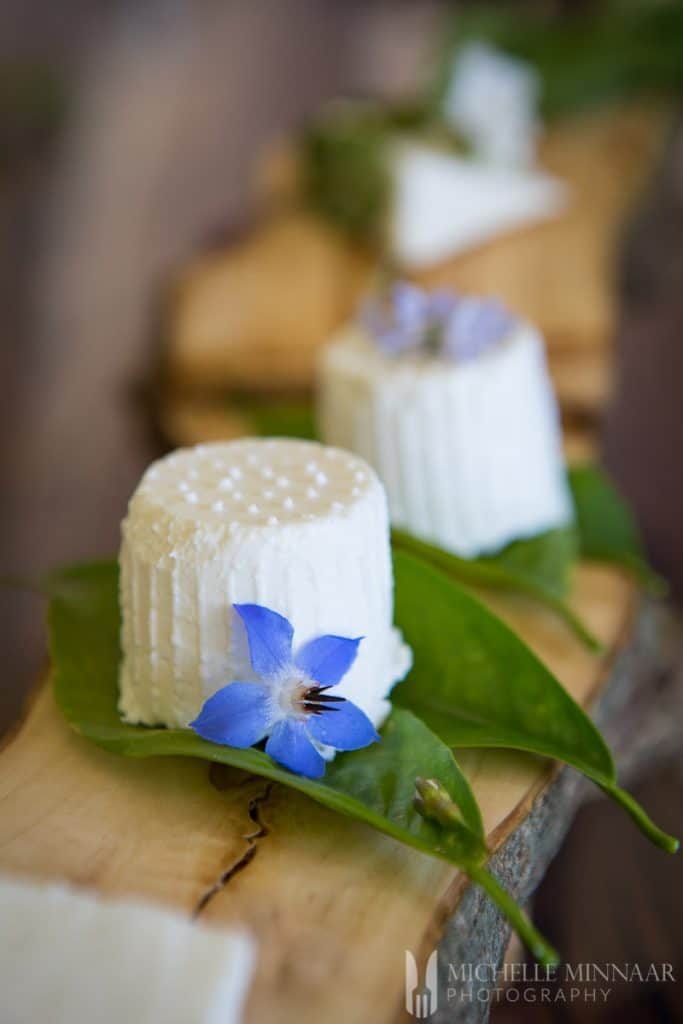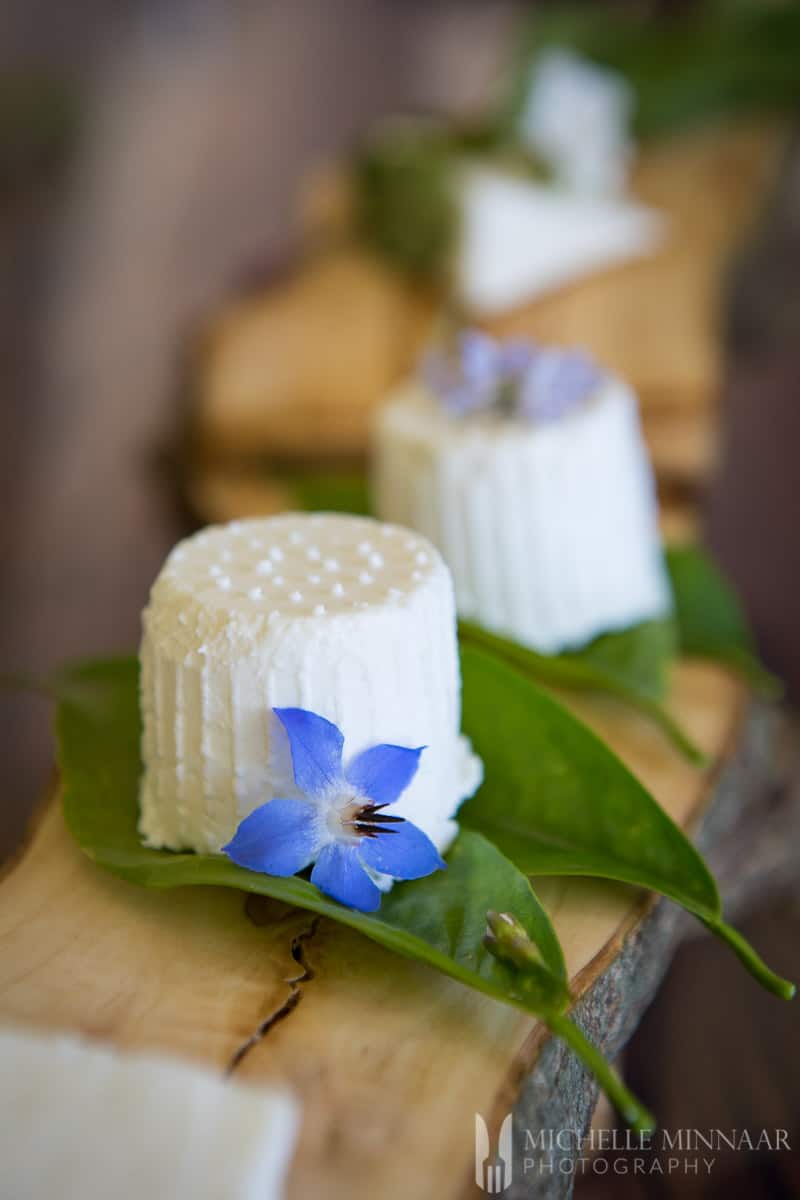 Can you freeze goat cheese?
The answer is… absolutely, YES you can freeze goat cheese! Freezing cheese like goat cheese doesn't affect the flavor or texture too much and is a great way to keep it for longer.
It's not as straightforward as simply putting goat cheese in the freezer, closing the door and getting on with your day though. Freezing goat cheese is a little bit more involved than that.
It's a process that, when done properly, will perfectly preserve your delectable goat cheese, ready to be devoured at a later date.
So, make sure you get the right equipment and carefully follow all the steps below to properly freeze goat cheese
Products you need to freeze goat cheese
Kitchen knife – you'll need a good quality, sharp kitchen knife to chop up the goat cheese before freezing it
Cutting board – if you haven't already got one, get a sturdy, high-quality cutting board. It's one of the most essential kitchen items
Plastic wrap – if you wrap your goat cheese in plastic wrap before placing it in the freezer, it will help it to stay fresher for longer
Ziploc freezer bag – to freeze goat cheese, you'll need some ziploc bags to store them in, before placing them in the freezer
Sharpie pen – you'll need to date and correctly label the ziploc bag when freezing goat cheese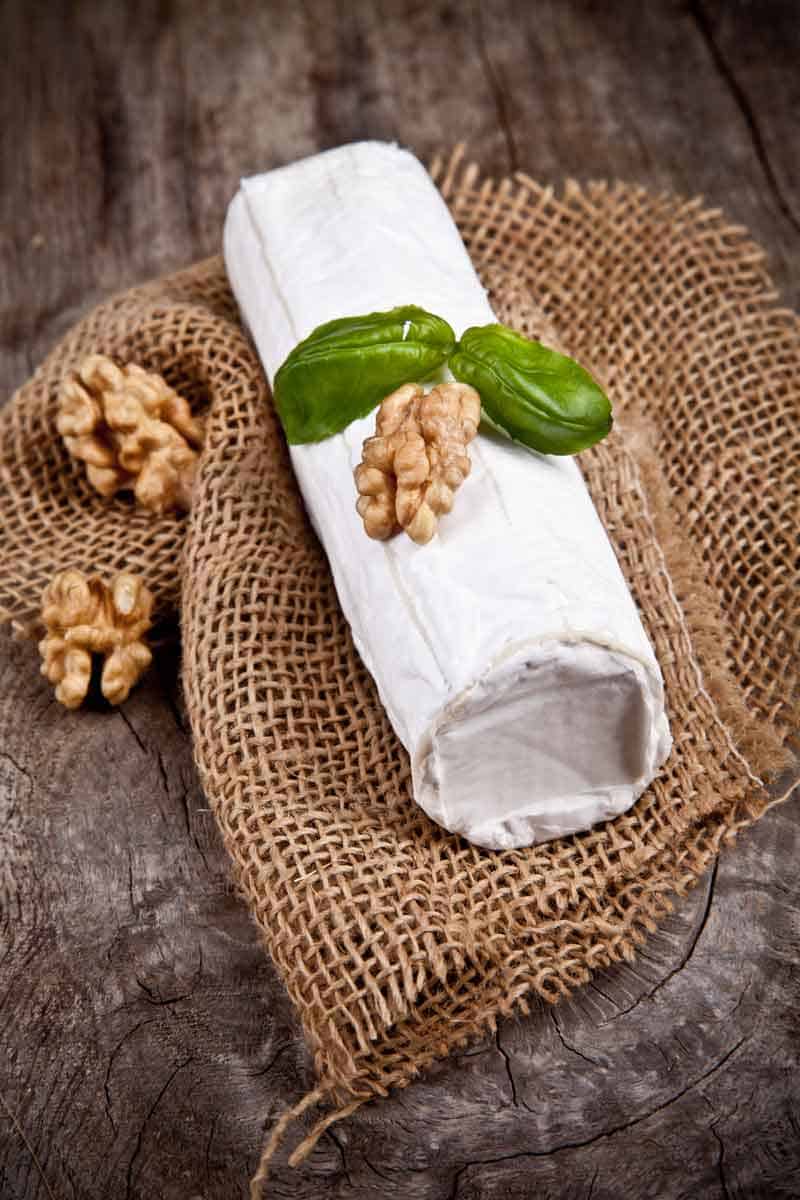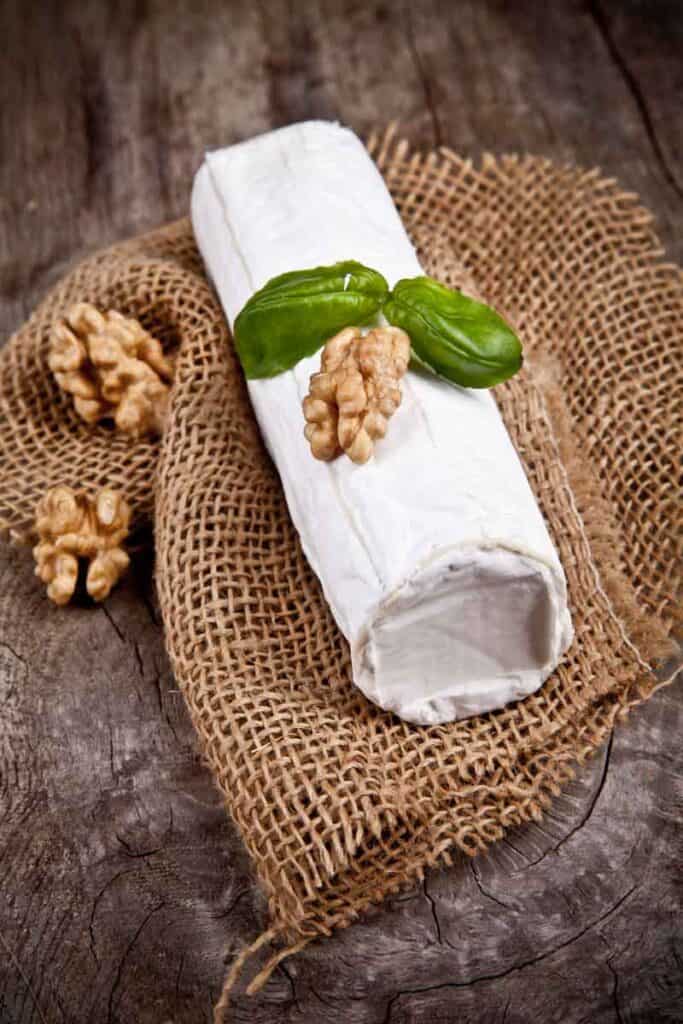 How long does goat cheese last in the freezer?
If you properly store goat cheese, with a layer of plastic wrap and inside an airtight ziploc freezer bag, goat cheese will keep its flavor for around 6 months in the freezer.
For best results, use the cheese within 3 months.
It will be safe to eat for a further 2 months after that, but it will lose some of its flavor and texture.
Can I freeze goat cheese logs?
Yes, you can. To freeze goat cheese logs, just follow the normal process that you would with other types of goat cheese. Instead of chopping up the cheese though, just wrap the cheese logs in plastic wrap and place in a ziploc bag.
Does goat milk freeze well?
Goat milk freezes perfectly well. It freezes just as well as cow's milk. This makes fresh goat cheese ideal for freezing.
How can you tell if goat cheese has gone bad?
Over time, goat cheese will lose its softness and take on a stronger taste. This can make it taste even better.
After a while though, it'll go bad. If it's developed mould or smells sour and off, it's time to let go and bin that smelly cheese.
Is goat cheese good for you?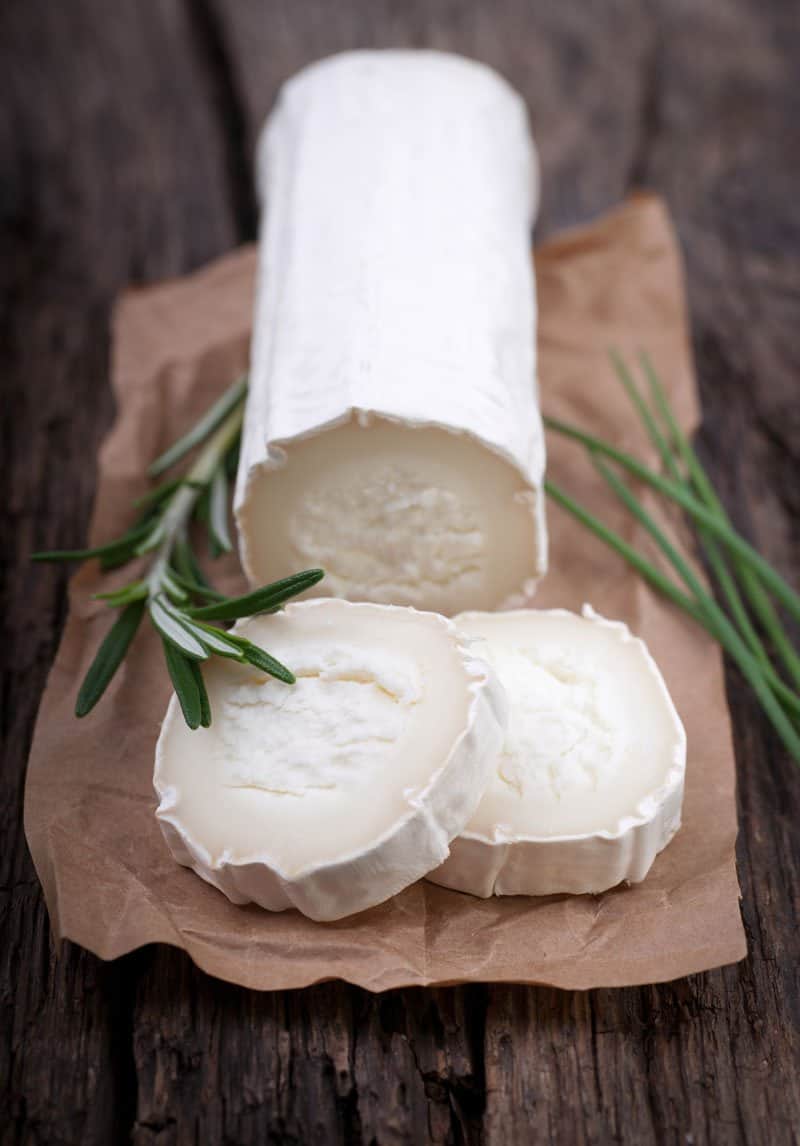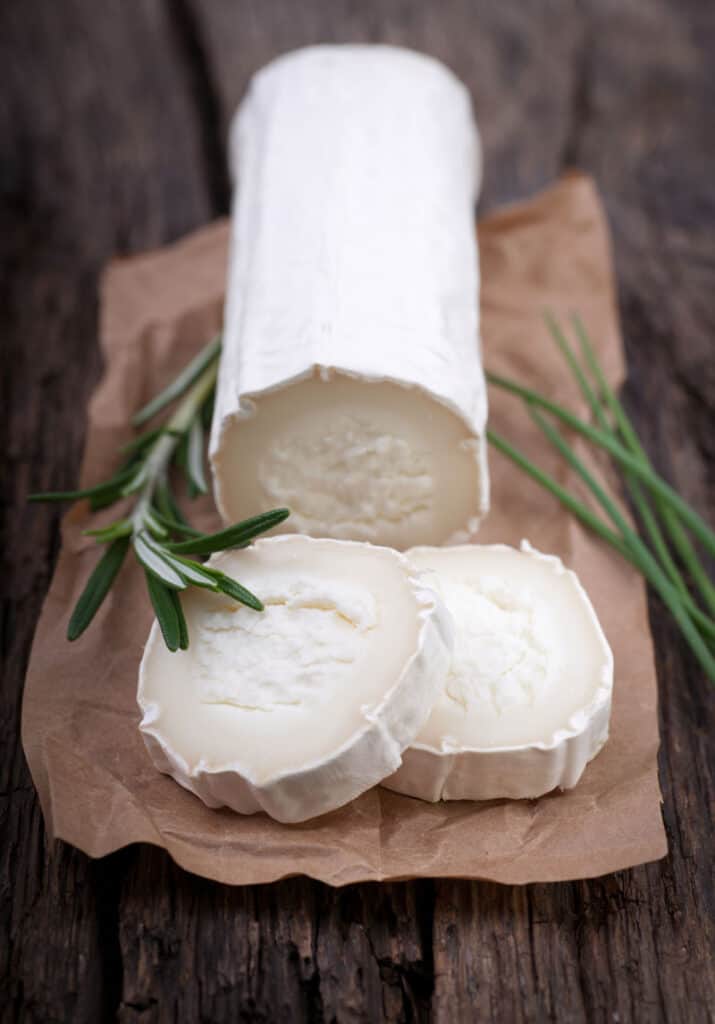 Goat's cheese is one of the healthiest types of cheese. It is a good source of protein and healthy fats, as well as essential vitamins and minerals.
In fact, goat cheese is better for you than cow's cheese.
It has less saturated fats and cholesterol, lower levels of sodium and can protect you from diabetes and increase insulin sensitivity. Plus, it's more easily digested than cow's milk.
What cheeses can be frozen?
You might be wondering, besides goat cheese, can cheese be frozen? 
It's possible to freeze all different types of cheese without any health risks. That being said, there are certain types of cheese that freeze better than others. 
Some cheeses are badly affected by the freezing process. Their taste and texture are changed so much that you won't want to eat them after they thaw.
However, other types can easily be frozen without compromising the taste. This makes them perfect for bulk buying and stockpiling.
When cheese is frozen, ice crystals form. The water in the cheese expands as the goat's cheese is frozen and contracts as it cools. This can lead to it becoming crumbly when you thaw it. Soft cheese can come out of the freezer with lots of excess liquid.
Big blocks of large scale produced cheeses like cheddar are ideal for freezing. They have a more uniform structure and don't lose their texture when you thaw them.
Harder cheeses like parmesan and pecorino romano are ok to freeze. They do take on a slight burnt taste, but other than that hold their texture and flavor quite well.
Some soft cheeses can lose their flavor when frozen. Certain soft cheeses, like Queso Fresco and paneer aren't the best types of cheese to freeze.
What food goes well with thawed goat cheese?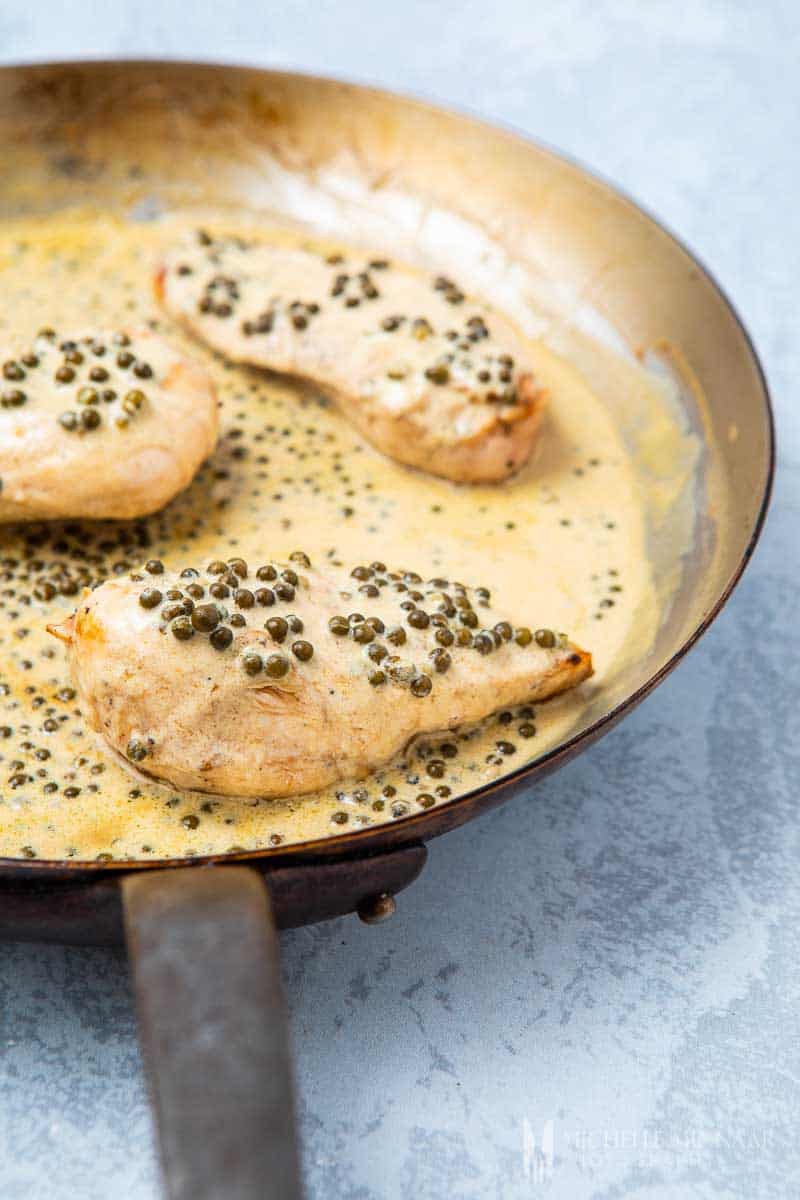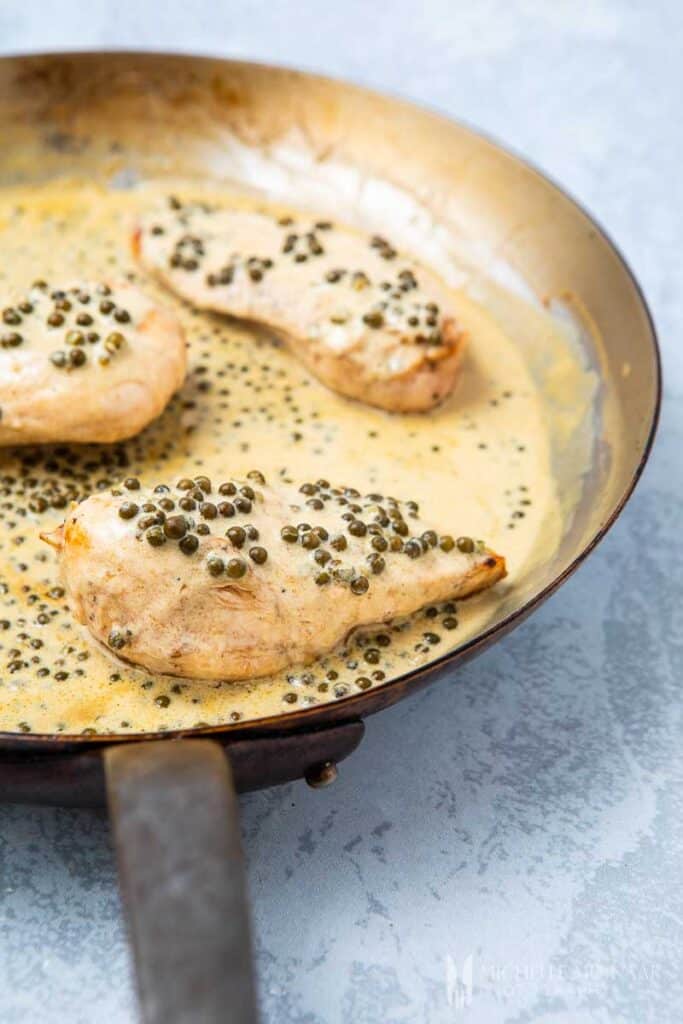 You might find that, when you thaw your goat cheese, it's lost too much flavor and its texture has changed. Maybe it's not good enough to eat on its own, but it'll still taste delicious when added to other recipes. Here's some foodie inspiration:
Creamy sauces – any dishes with a creamy sauce, like this peppercorn chicken are perfect for adding goats cheese, once it has thawed.
Lasagna – you can add your thawed goats cheese to a delicious white sauce for an extra rich lasagna. Once heated through, the addition of the goat cheese will take it to another level!
Soups – after freezing, goat cheese will make an excellent addition to creamy vegetable soups.
Casseroles – add your thawed goat cheese to casseroles, for an extra creamy, cheesy taste and a thicker, creamier texture.
Caprese skewers – swap out the mozzarella for goat cheese… it will work really well with the tomato and basil flavors.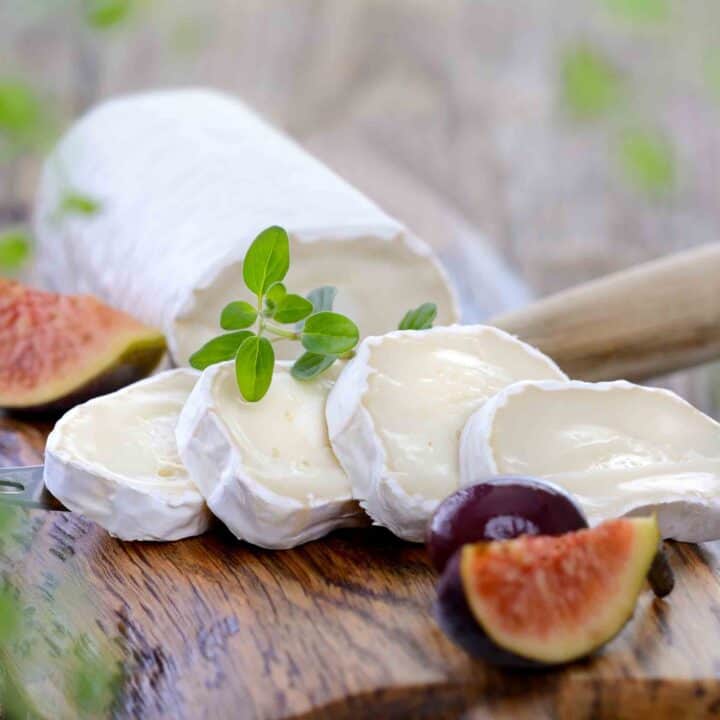 How to freeze goat cheese
Yield:
frozen goat cheese
Can you freeze goat cheese? Yes! Here's an easy step-by-step guide to learn how to freeze goat cheese. It's easier than you think, if you have the right equipment.
Materials
Goat cheese
Plastic wrap
Ziploc freezer bags
Tools
Knife
Cutting board
Marker pen
Instructions
Place the goat cheese on the chopping board. Chop the goat cheese into individual serving size pieces. If the goat cheese is unopened go straight to step 3.
Wrap each piece up individually.
Place the wrapped or packaged roll of goats cheese in an airtight freezer bag.
Squeeze out any excess air and seal the freezer bag.
Alternatively, you can place the goat cheese in an airtight container.
Label the bag with a pen to mark the date of freezing as well as that it's goat's cheese. Done!
Notes
When freezing it, goat cheese will keep its flavor for around 6 months in the freezer.  For best results, use the cheese within 3 months.
It will be safe to eat for a further 2 months after that, but it will lose some of its flavor and texture.
How to thaw goat cheese
Only thaw as much as you need each time. Transfer the required amount from the freezer to the refrigerator and thaw overnight before you open it.
Once the cheese is at room temperature, take it out of the ziploc bag, unwrap and place in a bowl. Give it a stir to restore its creaminess.
Goat cheese recipes
If you want more inspiration on what to do with this delicious cheese, check out these tantalizing goats cheese recipes:
Plus, here's my guide to the best alternatives to goat's cheese:
Wondering how to freeze other types of cheese? Check out my other 'how to freeze' guides: