Freezing smoked fish is always questionable. It's only natural to ask: can you freeze smoked salmon? In short, the answer is yes.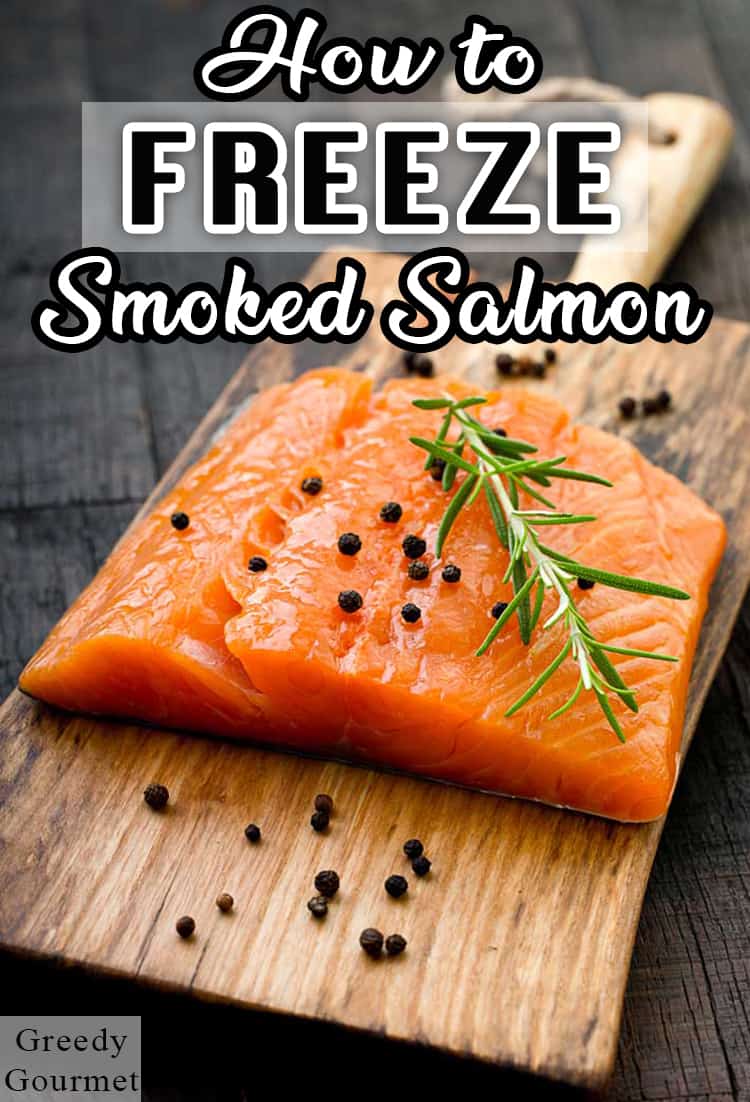 In fact, you can also freeze smoked lox. However, there are certain steps and precautions you must take in order for you to enjoy the salmon later, without risking spoiling it. As such, you'll need to step up your storage skills.
Moreover, you'll need to know exactly what type of salmon recipe you can freeze. For example, smoked salmon recipes which already include a cream element is very difficult to freeze.
Actually, it's very difficult to reheat because the cream element usually splits. It would make your smoked salmon recipe very unappetising and a beautiful piece of fish would go to waste.
For these types of recipes, you should only refrigerate or consume immediately. Keep reading to learn more on this interesting topic.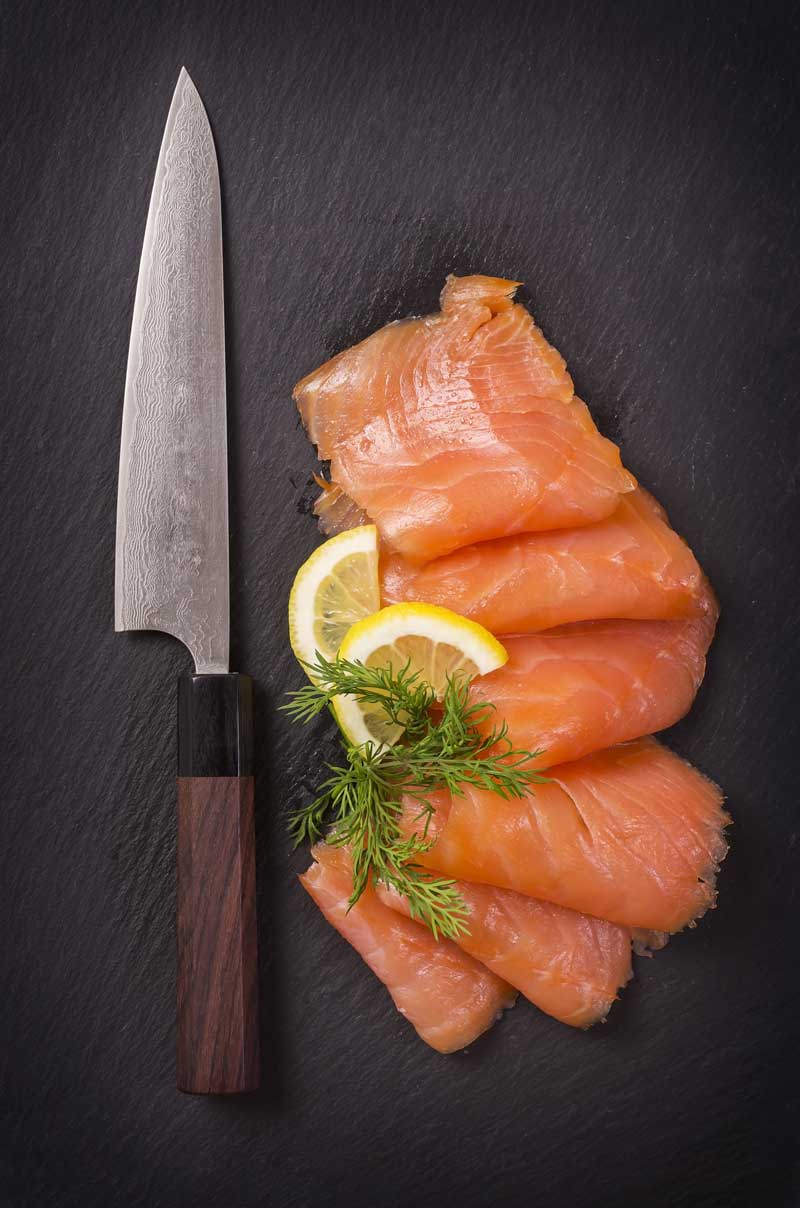 can you freeze smoked salmon?
If you want to know whether you can freeze smoked lox, smoked salmon dips and pâtés, and more, read on. Soon, you'll be an expert at freezing and storing smoked salmon recipes.
It's never a bad idea to gain some wisdom regarding this topic, as you don't want to get food poisoning later on. So, let's start answering this simple question - can you freeze smoked salmon?
Generally speaking, yes you can. You can easily freeze smoked salmon without ruining it. Then you can reuse it for these type of smoked salmon recipes:
A quick history of smoked salmon
We can be thank the Nordics and Vikings for having cured and smoked fish recipes to enjoy today. Back in the Middle Ages and years before that, Vikings discovered that smoking fish actually preserves the fish.
Therefore, Vikings could stock up on smoked fish which would last them for entire winters. The methods of smoking and salting fish was then introduced to England and other parts of Europe.
Since then, smoked fish as well as meats have become an integral part of some cuisines. To learn more about the history of the smoking process, click on my hot smoked salmon recipe. You'll learn all there is to know about how to smoke salmon.
can you freeze sliced lox?
Now, back to the question - can you freeze smoked salmon? You can freeze smoked salmon for roughly 6 months in the freezer. However, this is purely when you are considering freezing smoked salmon on its own.
After six months, whether you've opened the pack of slices lox or not, the flavour of the salmon will deteriorate, making it unpalatable.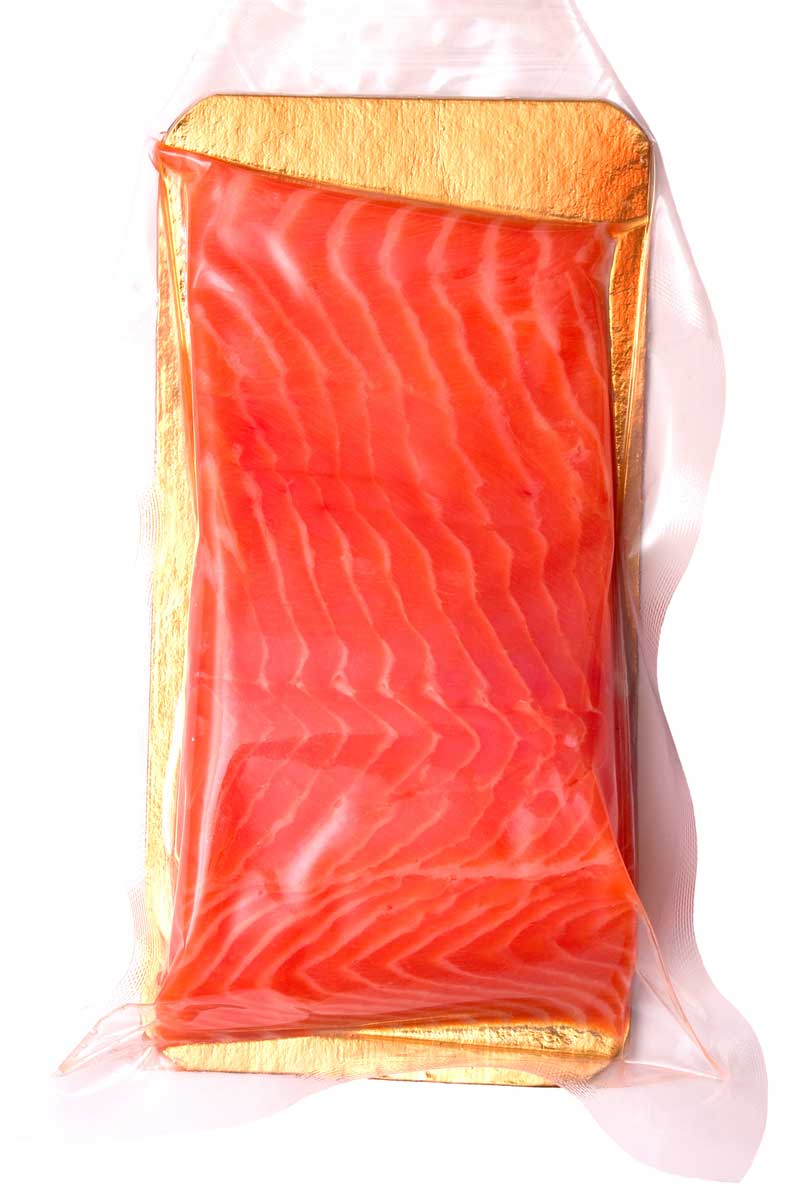 how to store smoked salmon
If you haven't opened the packet of smoked salmon, then simply place it in the freezer. However, if you've opened it, you'll need either a freezer-friendly sealable bag or a container.
First of all, if you use the freezer-friendly sealable bag, make sure that you've sealed it properly. There should not be any air coming in or out of the bag.
Next, if you store the lox in the storage container, simply put the lid on. Take a look below what storing essentials you need in order to complete this step. 
Nevertheless, the best way to store the smoked salmon is with the help a vacuum sealer. It's super helpful!
storage equipment you need
can you freeze smoked salmon dip?
Although it is quite comforting to know that you can freeze smoked salmon, you should always keep the other recipe ingredients in mind. Both salmon dip or a smoked salmon terrine are fabulous.
However, usually they call for a cream element. In this case, I recommend to consume such dips or terrines immediately. Don't freeze them, because the cream will split.
can you freeze smoked salmon pâté?
The same can be said with a smoked salmon pâté recipe. Usually, it contains heavy cream, mascarpone and/or crème fraîche. In this case, you should not freeze it.
You can store it in the fridge for a couple of days. However, I highly advise not to make large batches as it would be a waste of ingredients. Especially, if you won't have time or enough mouths to eat it.
can you freeze cooked salmon?
Yes, you can. For example, you can easily freeze this air fried salmon recipe or this pesto baked salmon recipe. Just store the salmon separately from the other ingredients if there are any.
can I freeze smoked salmon twice?
I wouldn't recommend it as the salmon has most likely already been frozen during delivery. As such, the more you freeze an ingredient, the higher risk of food poisoning. This applies to all food, not just fish.
how long does smoked salmon last?
Generally speaking, there are three scenarios one must consider in order to answer this question properly.
Let's consider the scenario where you purchase a pack of smoke salmon or slices of lox and you don't open it. Assuming that it is well and tightly packed, it can usually last in the fridge for about two months.
You opened a pack of smoked salmon and it's lying in the fridge. From the moment you open the packet, you can store it for up to three days in the fridge. Of course, it also depends on your fridge settings and how cold your fridge is. In this case, the colder the better. However, I wouldn't risk it beyond three days.
If you decide to freeze the smoked salmon (open or not), it usually lasts about 6 months in the freezer. Anything beyond this period of time, the flavour of the salmon will degenerate. So, I recommend eating the salmon in about 3 months after freezing, just to err on the safe side.
Did you find this article helpful? Do you have another answer to the question - can you freeze smoked salmon?
If you have alternative methods which also work, I'd love to know about them. Please leave a comment in the comments section below.
How To Freeze Smoked Salmon
Yield:
Frozen Smoked Salmon
Learn how to freeze smoked salmon. There is no reason for you to throw away a lovely piece of piece. Use the right containers and freeze away.
Materials
100 -150 grams of smoked salmon or smoked lox
4 x freezer-friendly sealable bags
Instructions
Remove the slices of smoked salmon from the package (if opened).
Carefully take two to three slices of smoked salmon and place them into a freezer-friendly releasable bag.
Preferably vacuum seal the bag with a vacuum sealer. At the very least, ensure no air is coming in or out.
Repeat these steps until you've stored all the smoked salmon.
Place the bags in the freezer and freeze for up to six months.
Notes
You can freeze more slices of smoked salmon in a bag if you know you'll be consuming it all in one go once thawed. Two or three slices usually act as one portion.