If this is you first time hearing about a lymphatic drainage massage, then this article will provide you with all the information you need to know. Perhaps, you received a gift certificate for this type of massage and you'd like to know what the benefits of lymphatic draining massage are. In this case, you came to the right place. The benefits of lymphatic drainage massage are so vast, that you wish you discovered this type of massage years ago. Come and explore the benefits of lymphatic massage.
I first came across this type of massage during my stay at the Canary Islands. It was recommended to me by a friend of mine, as she noticed my lymph nodes were always swollen when I had a cold. Those of you who have swollen lymph nodes often, you know just how painful this is. So, I took this advice seriously and decided that if I can something about it, I will. I too tried out a lymphatic massage and experienced the benefits of lymphatic drainage massage firsts hand. More on this later.
what is a lymphatic drainage massage?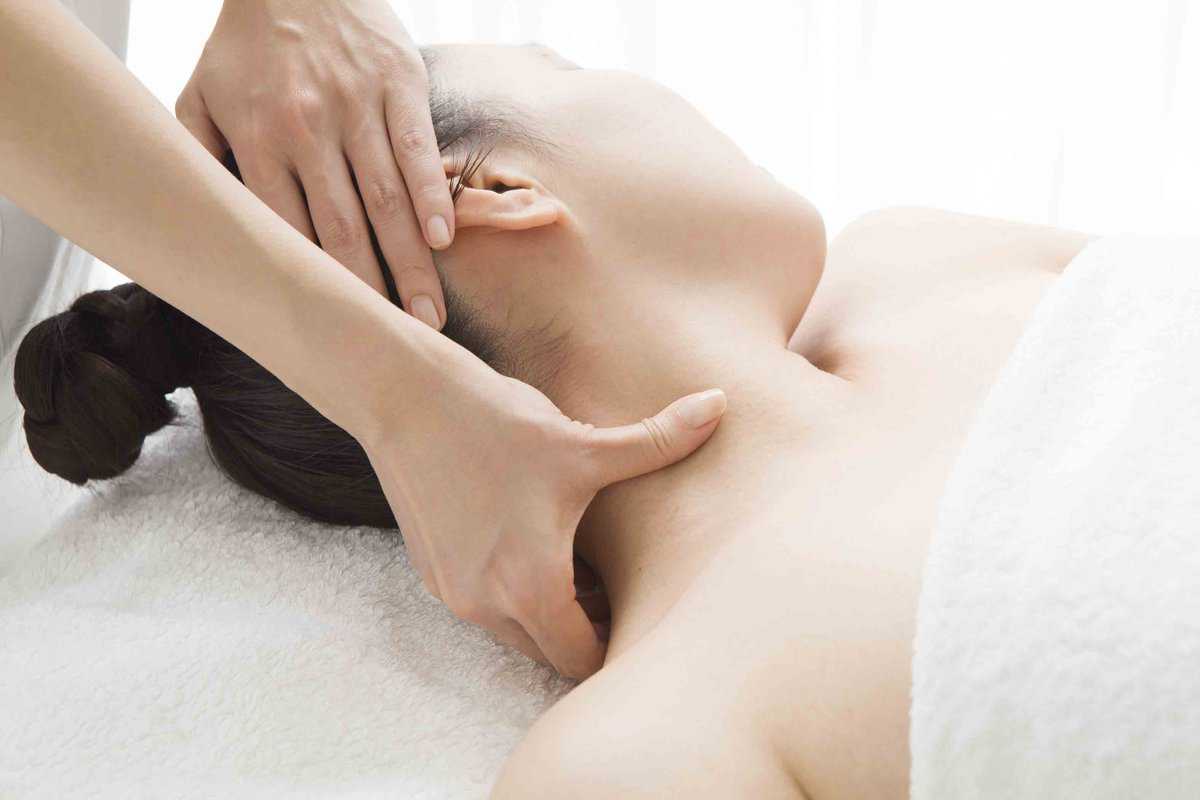 Lymphatic drainage massage is a form of massage that involves a gentle massage of the entire body. Through soft touches, the massage encourages the movement of lymphatic fluids which in turn removes waste and bad toxins from the body. This type of massage is called manual lymphatic drainage or MLD. The massage promotes natural drainage of the lymph fluids which carry toxins towards the heart.
Technically, manual lymph drainage uses about 4 kilopascals (per square inch) and rhythmic movements for stimulating the lymphatic system and flow of lymphatic fluid. Sometimes, lymph fluid builds up which can cause health problems, which is why it's a good idea to have the treatment on a regular basis.
who invented lymphatic drainage massage?
This massage was first introduced by Danish doctors Emil Vodder and Estrid Vodder in the 1930's. Back then, only a few of the benefits of lymphatic drainage massage was known. First of all, it was used to treat chronic sinusitis as well as other chronic diseases. The two doctors noticed that patients with chronic sinusitis had swollen lymph nodes. As such, they decided to study their patients carefully in order to monitor the lymphatic system and came to some conclusions.
They developed a special rhythmic circular massage which was later introduced to other doctors for therapy. Today, you too can learn how to perform a lymphatic drainage massage. You can sign up for special classes and receive a professional certificate. The course is called lymphedema treatment.
what are the benefits of lymphatic drainage massage?
Improves circulation of lymph fluid throughout the entire lymphatic system.
Helps with lymphedema.
Reduces swelling or edema during infections or cancer treatments.
Helps with fibromyalgia.
Reduces symptoms of depression (especially in patients with fibromyalgia).
Improves skin disorders.
Reduces fibromyalgia.
Alleviates fatigue.
Helps with insomnia.
Reduces stress.
Improves arthritis.
Reduces migraine episodes.
Assist weightless efforts.
Improves immune system.
who can get a lymphatic massage?
In short, everyone is a great candidate for a lymphatic drainage massage. If you are healthy or if you have any of the above-mentioned symptoms, then you should definitely give a lymphatic drainage massage a go. As you can see, the benefits of lymphatic drainage massage can be helpful for improving your health. However, consult with your doctor before trying it.
are there people who shouldn't have a lymphatic massage?
You should not have a lymphatic massage if you have:
congestive heart failure
severe infections or fever
deep vein thrombosis
problems with blood circulation
kidney problems
blood clots
taking lots of medication
Always consult with your doctor before you try a lymphatic drainage massage.
how often can you do lymphatic drainage?
Based on your current health condition, the number of treatments varies. Most importantly, you should confide your medical history and conditions with a lymphatic massage professional before treatment.
Regardless, if you are healthy, you can enjoy the massage as you can afford. A good rule of thumb for a lot of individuals is 2-4 sessions per month, at least quarterly every year.
can you lose weight with lymphatic drainage?
Yes, you can. Since the massage improves your immune system and circulation, it assists you to lose weight too. For this, the general recommendations are to make four treatments. Also, along with the treatments, you should really incorporate a healthy diet which will cleanse your system too.
For instance, you can switch to a keto-diet or to a vegan diet. Here are a few dishes which you can consider to cook:
You can also check out these 145 vegan recipes.
does massaging your lymph nodes help?
Generally speaking, yes. You can learn about basic lymphatic drainage techniques online and apply them to yourself. However, these are a set of techniques that involves a lot of preparation as well as the right way to conduct lymphatic breathing.
I encourage you to leave it to the experts though. Alternatively, attend a professional course of lymphatic drainage massage and getting a certification before you apply the techniques on yourself.
where can I get a lymphatic drainage massage?
I was able to explore the benefits of lymphatic drainage massage at the incredible Hotel Botanico & The Oriental Spa Garden. You can read all about my stay there here. There, you will not only be able to truly relax, but you'll also be able to enjoy a list of other incredible services the spa has to offer. Guess what, you can also get an amazing seaweed body wrap there!
Hotel Botanico & The Oriental Spa Garden
Calle Richard J. Yeoward, 1
38400
Puerto de la Cruz
Santa Cruz de Tenerife
Spain
Website