While it's not hard to find, or make your own, there may be times when you find yourself without any. Fear not! If you need a good substitute for beef broth, Greedy Gourmet has got you covered!
It's like liquid gold! Beef broth brings a depth of flavor and richness that forms the essence of so many of our favorite dishes.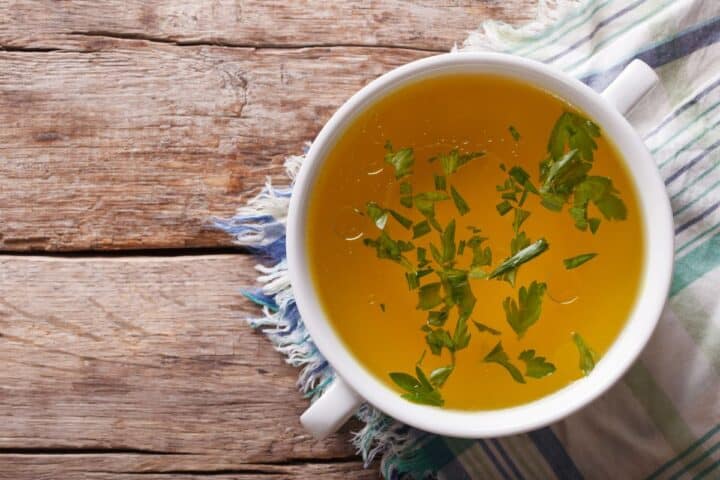 How is beef broth made?
Beef broth, or beef stock, is made by simmering beef bones (normally ribs or shanks) along with various herbs such as rosemary, oregano and thyme, and vegetables such as carrots, celery, onions and garlic, as well as various other flavorings like peppercorns, mustard seeds and vinegar.
All these ingredients are simmered for a few hours, until the liquid has taken on an intense, concentrated flavor that sends the taste buds into overdrive! 
You can of course get beef broth online, or from most supermarkets and grocery stores, although making your own is always the best way to go.
What is beef broth used for?
Pretty much any beef stew, casserole or soup is going to need some beef broth to bring an extra level of flavor. It helps everything to cook at a slower pace, infusing flavor into the meat and other ingredients.
Aside from stews, casseroles and soups, beef broth is a key ingredient in rich curries as well as baked dishes like lasagne, cannelloni and cottage pie.
11 Beef Broth Substitutes
Are you looking for a Beef Broth Substitute? In this comprehensive list you'll learn 11 ideas for an alternative.
More substitute articles
Rosemary substitutes
Star anise subsitutes
Celery seed substitutes
Leek substitutes