Halloumi cheese is one of the best cheeses to eat and cook with. It is versatile, tasty, and so easy to use. Here is a of halloumi cheese substitutes when you can't get hold of it.
Unfortunately, not everyone is privy to all the wonders of halloumi cheese. And even though some are, sometimes it can't be found at the grocery store.
But I am here to remedy some of that ignorance. This is everything you need to know about this cheese, as well as the best substitutes for halloumi cheese.
What is Halloumi Cheese?
Halloumi is a unique cheese that can be eaten in many different ways in many types of food. 
Halloumi originally comes from Cyprus, and was made from sheep's milk and goat's milk. However eventually cheesemakers began using cow milk to make it, which is what it is made of most often today. 
It is made from a vegetarian rennet, so it's perfect for anyone who abstains from eating meat. 
Flavour and Texture
Halloumi is a mild cheese with a semi-hard texture. It is creamy and has a bit of a salty flavour.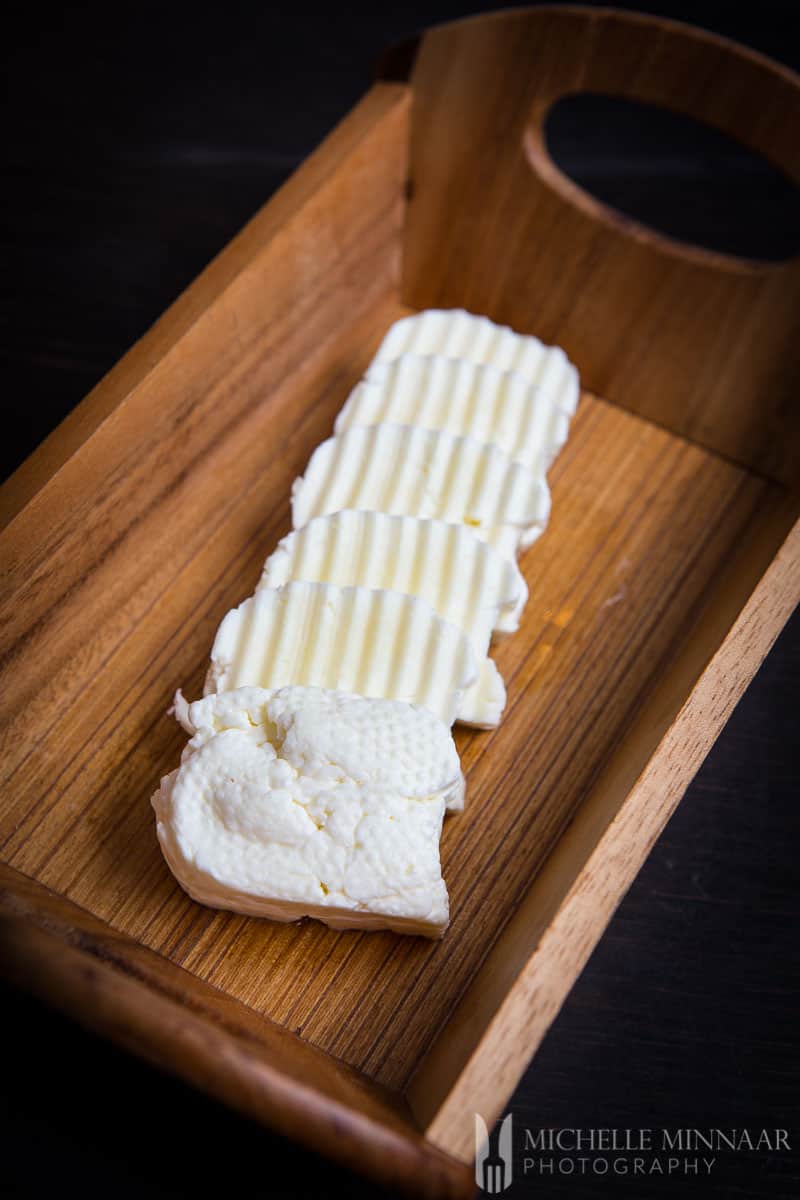 Popular Uses
Halloumi is great for cutting into cubes and eating on its own, but it is also really lovely grilled, and can be eaten as a protein substitute for vegans and vegetarians, or anyone trying to go meatless.
Halloumi cheese has a high melting point, so it is used in dishes that require a cheese that can withstand heat. It can be thrown on the grill as is, and will resemble chicken or white fish when it is finished cooking. It can also be breaded and fried, and it tastes great on burgers or on salads.
Halloumi cheese is also used in saganaki, which is a term used to describe any dish that is made in a frying pan. It may be used to make an appetiser, or as a full on meal. Any way you consume halloumi, you're certain to love it.
Popular Recipes
Some of my favourite halloumi cheese recipes are:
What Does It Pair With?
Halloumi cheese goes great with a lot of things, but especially vegetables. And since it has a high protein content, it is really wonderful as a substitute, whether you are vegetarian or are just looking to cut down on your meat intake.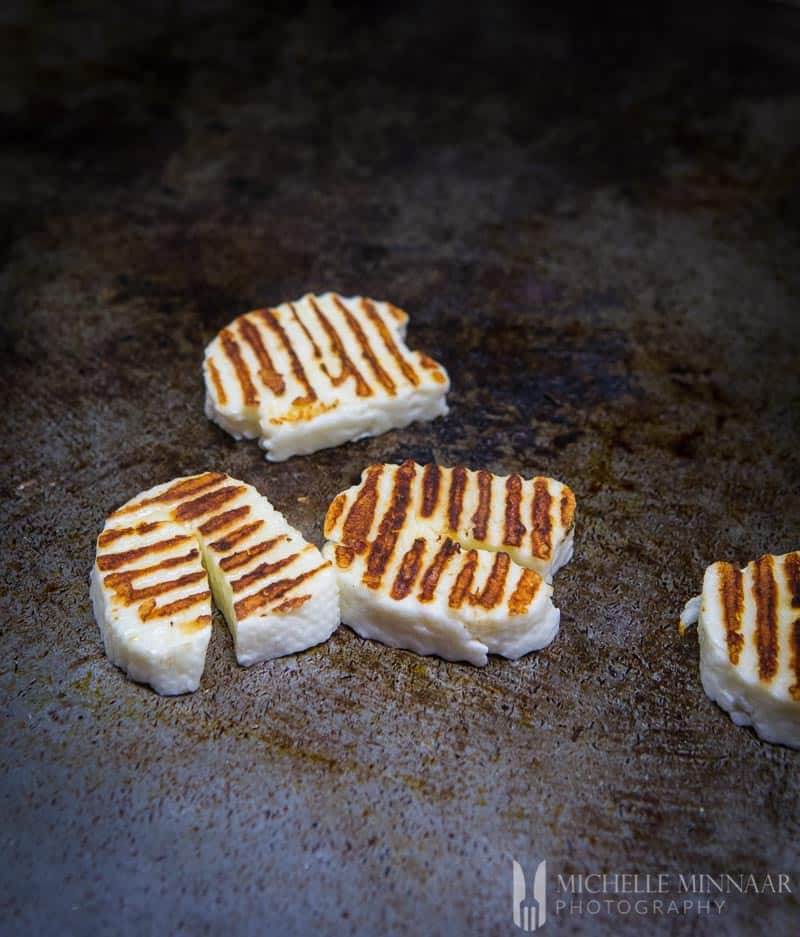 Tips for Using It
Of course tips for cooking with halloumi cheese will vary from recipe to recipe, but it is good to familiarise yourself with some of its properties, such as its aforementioned texture and flavour.
Halloumi can be cut up and grilled and eaten like a sandwich, or it can just be eaten raw. It can be brushed with olive oil, and it takes on seasoning quite well. You'll also notice its flavor picked up by adding lemon juice.
One tip I learnt from a Greek chef is to soak a whole block of halloumi cheese in water first before cutting it in slices and then grilling it. This practice makes it slightly less salty and rubbery.
Halloumi vs. Cypriot Cheese
Halloumi is a type of Cypriot cheese. Cypriot cheeses originate from Cyprus, and halloumi is one of them. When looking for substitutes for halloumi cheese, similar options would include other Cypriot cheeses, anari and kefalotyri.
10 Halloumi Cheese Substitutes
Are you looking for a Halloumi Cheese Substitute? In this comprehensive list you'll learn 10 ideas for an alternative.