Pinto beans are a popular option for bean lovers everywhere. With their creamy and sweet taste, it's no wonder pinto beans are a favorite of many.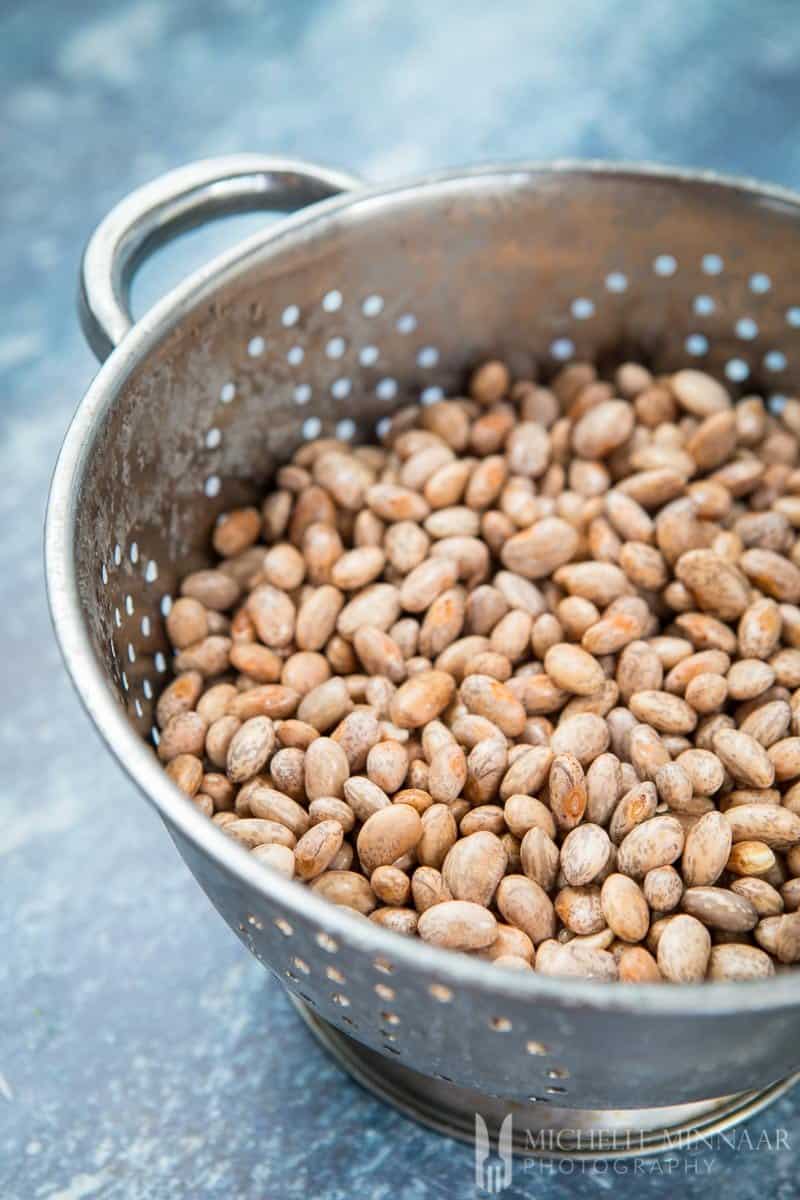 With so many bean options out there, finding pinto bean substitutes is very easy. So next time you're making a dish with pinto beans and you find that you're all out, or if you just want to try something different, try one of these options to fulfill your bean needs. Let's learn about some of the best substitutes for pinto beans.
What is a pinto bean?
Pinto beans are amongst the most popular beans in the world, showing up on ingredients lists everywhere. Pinto beans have a mild taste and creamy texture, and go well with a variety of ingredients, making them very versatile.
High in protein and fiber, pinto beans are called frijol pinto meaning "painted bean" in Spanish-speaking countries. Also known as speckled beans or strawberry beans, the pinto bean has garnered lots of attention all over!
Pinto beans show up in popular dishes like refried beans and are a common ingredient in soups. Pinto beans can be used, like most beans, as a meat substitute for vegetarians in a variety of dishes.
You can easily find canned pinto beans in the grocery store, or if you prefer you can buy dried pinto beans. Keep in mind that dried beans need to be soaked overnight or at least for several hours before cooking.
How to choose a pinto bean substitute
When considering substitutes for pinto beans, there are lots of beans to choose from. It is best to use a bean that will have a similar texture to pinto beans when cooked.
Since pinto beans have a fairly mild flavor, choosing a bean that is also mild will make sure that the substitute does not change the flavor of your dish too much.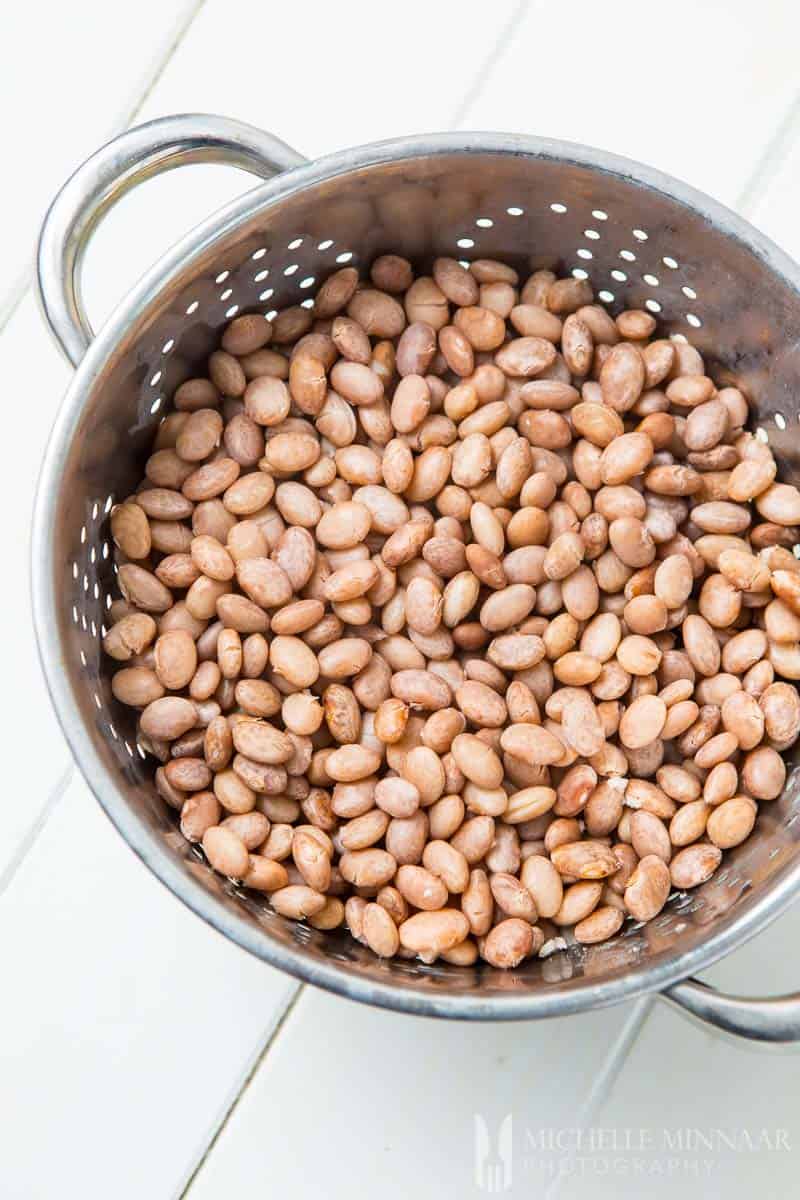 What bean is closest to pinto beans?
Black beans or black turtle beans are the best substitutes for pinto beans, as they have a similar texture, flavor, and size. They are called black turtle beans because of their hard outer shell similar to that of a turtle.
Black beans and pinto beans can be used interchangeably in recipes, except if the visual aspect of the recipe is important. Pinto beans are light brown with a speckled appearance, while black beans are black with a small white spot known as a keel.
Are cannellini beans the same as pinto beans?
No, cannellini beans and pinto beans are not the same. While pinto beans are Mexican in heritage, cannellinis are Italian. They are different in appearance, cooking time, and generally how they are used in recipes.
Cannellini beans are also called white kidney beans because they are similar in shape to regular kidney beans. Pinto beans are light brown and speckled and get darker as they are cooked. The pinto's texture is creamy, just like the cannellini, but holds its shape better when cooked.
Cannellini and pinto beans differ in nutritional value, with the former having fewer calories and a higher percentage of protein. Still, cannellinis can replace pinto beans in many recipes.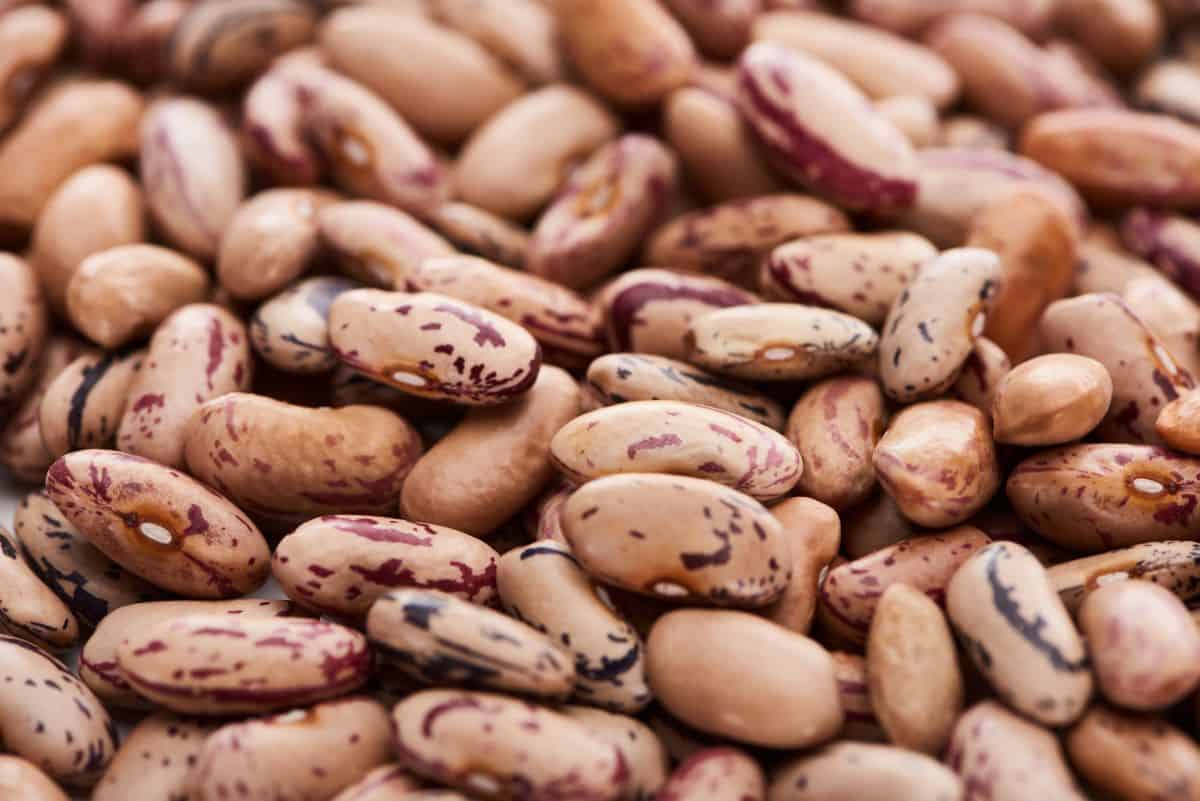 The Best 9 Pinto Bean Substitutes
If you're looking for a replacement for pintos in a recipe, or simply want to try other beans to replace pinto beans, there are several options that you can choose from. Below I've gathered a list of the best substitutes so you don't have to search for them yourself.
Whether you're making Mexican food or searching for the best slow cooker bean recipes, here is the list of best substitutes for pinto beans.