Sage is a pungent and aromatic herb, which is widely used in many cuisines. However, as with many sage substitutes, sage itself has been also commonly used for medical as well as spiritual purposes. Sages leaves are the edible part of the beautiful sage plant.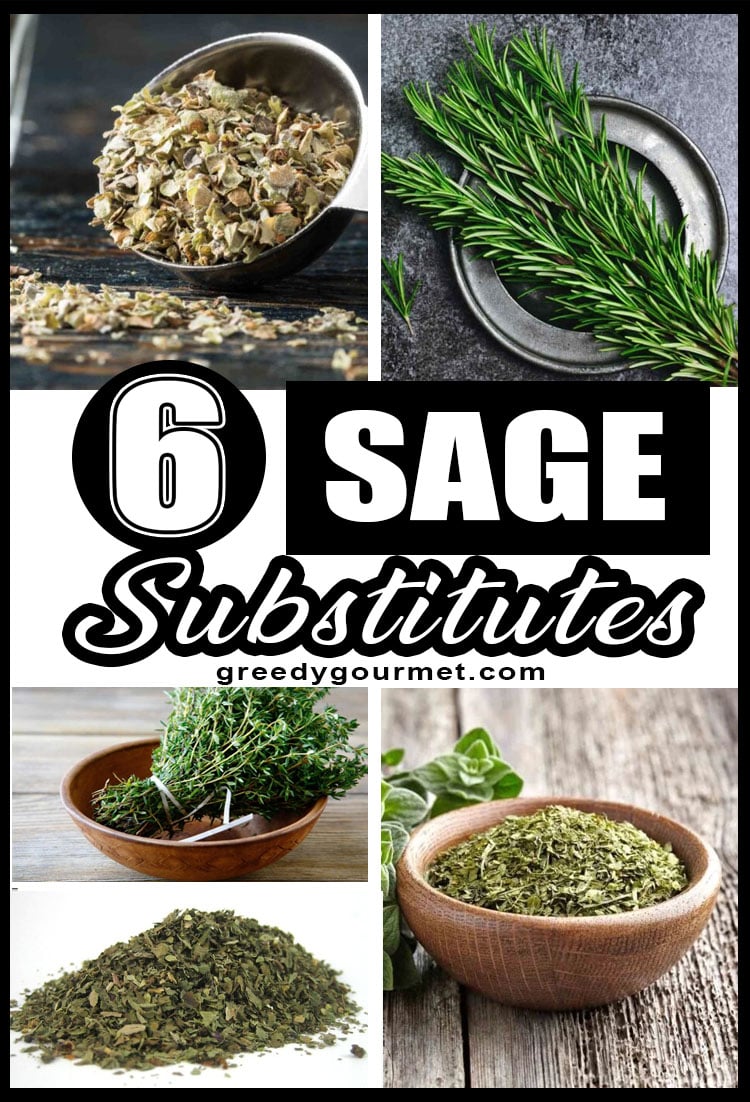 Sage and many sage substitutes are perfect for enhancing the flavours of meat and sausages. You can also find sage in risottos, salads, cheese and sometimes in certain pickles.
For example, you can easily add dried sage into the courgette pickle for an extra punch of flavour. Notwithstanding the fact, sage is very healthy as it contains some essential oils which are therapeutic to the soul and body.
You should definitely strive to cook more dishes with sage, even if you think its too aromatic. If this is the case, I have an excellent tip for you how to tone down the sharp flavours of sage. Keep reading to find out more.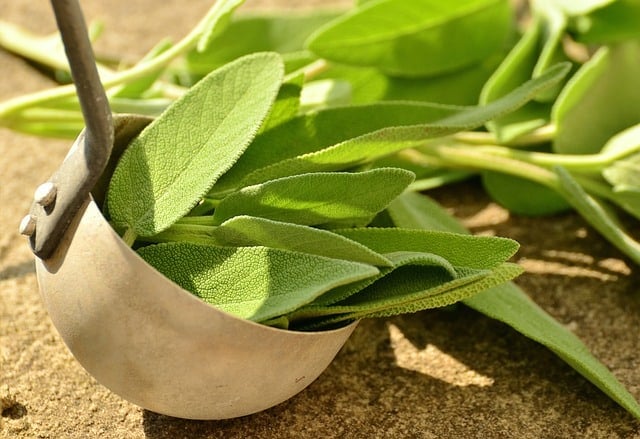 learn about sage and sage substitutes
For some, sage might be too powerful. Therefore, it is no surprise that you are looking for the top sage substitutes. Sage is a fantastic herb in regards to adding earthly flavours to dishes. It has a very distinct taste that is one of the best for making sausages like these, stuffing and much more.
However, when picked fresh, it is extremely sharp – almost too bitter. This is because when you cook with fresh sage, it releases its essential oils almost immediately.
As a result, the end flavour is very bitter and pungent. If you happen to purchase a fresh batch of sage, let it dry for a week in a warm and sunny place. Once it dries out, the essential oils are not too sharp and the overall flavour is very enjoyable.
Or, just incorporate the sage leaves very early into the cooking process so it results in a very mild flavour. Otherwise, if you still find this beautiful herb too powerful, you can also learn about the best sage substitutes. Also, generally speaking, dried sage will last you up to a year!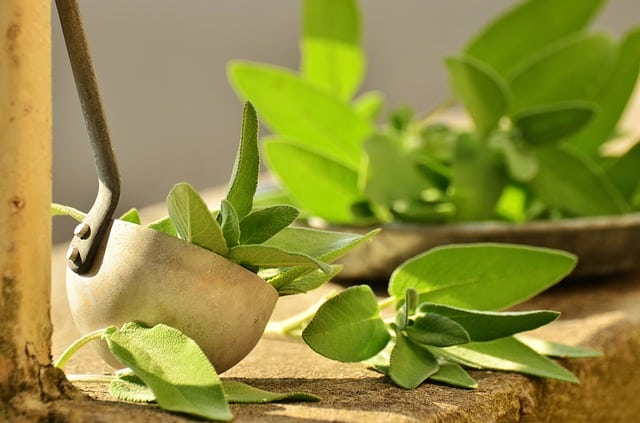 sage definition
If you are trying to learn more about sage substitutes, then you first need to master the terminology associated with sage. The herb sage is also known as salvia officinalis. Others also might refer to it as common sage, garden sage, Dalmatian sage, golden sage, broadleaf sage or culinary sage. Sage comes from the Latin word salvere which translates to 'be saved".
Native to the Mediterranean region, sage very often grows wild and who knows – it might even be growing right under your nose. You can recognize it by its long green stem with purplish bell-like flowers.
Actually, the best way I recognize sage is by its hairy texture. Sage leaves are round and are covered with trichomes, which are these small little hairs. The leaves themselves are roughly 2.5 inches long and 1 inch wide.
how to use and cook with sage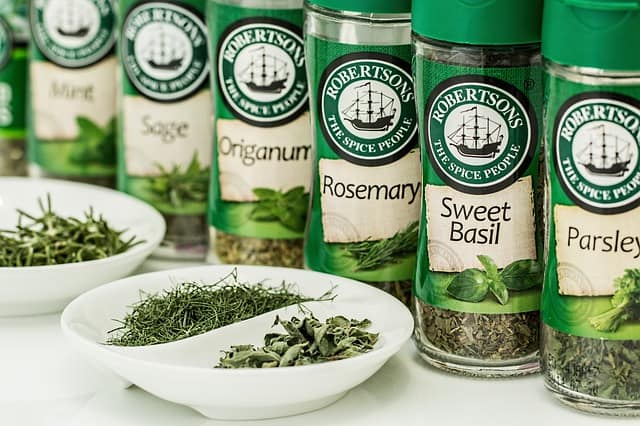 You can use sage to enhance heavy or wintery meat dishes like this sausage soup with butter beans. A splendid combination! Also, it is very popular to infuse butter with sage and combine it with whole baked fish recipes. I have also seen in many professional kitchens, that some chefs deep-fry the entire sage leaf and use it as garnish. In addition, you might also find the flavour of sage in cocktails via a sage syrup or in desserts. Did you know that sage works exceptionally well with fresh pineapple? Try it!
Other popular uses include using sage as seasoning in salads, toppings for a butternut and goat's cheese risotto, omelets, pesto and more.
When speaking about medicinal purposes, sage is excellent for tackling digestive problems, lack of appetite or forms of stomach pains. However, what fascinates me most about sage is that it is most popular for spiritual purposes. For centuries, sage is known for warding off evil spirits and has been used to cleanse the soul.
the top six sage substitutes