Swiss cheese is not a specific type of cheese but rather any style of cheese made in Switzerland. Often Swiss style cheese is known for its "holey" appearance as well as its mild and unique nutty taste.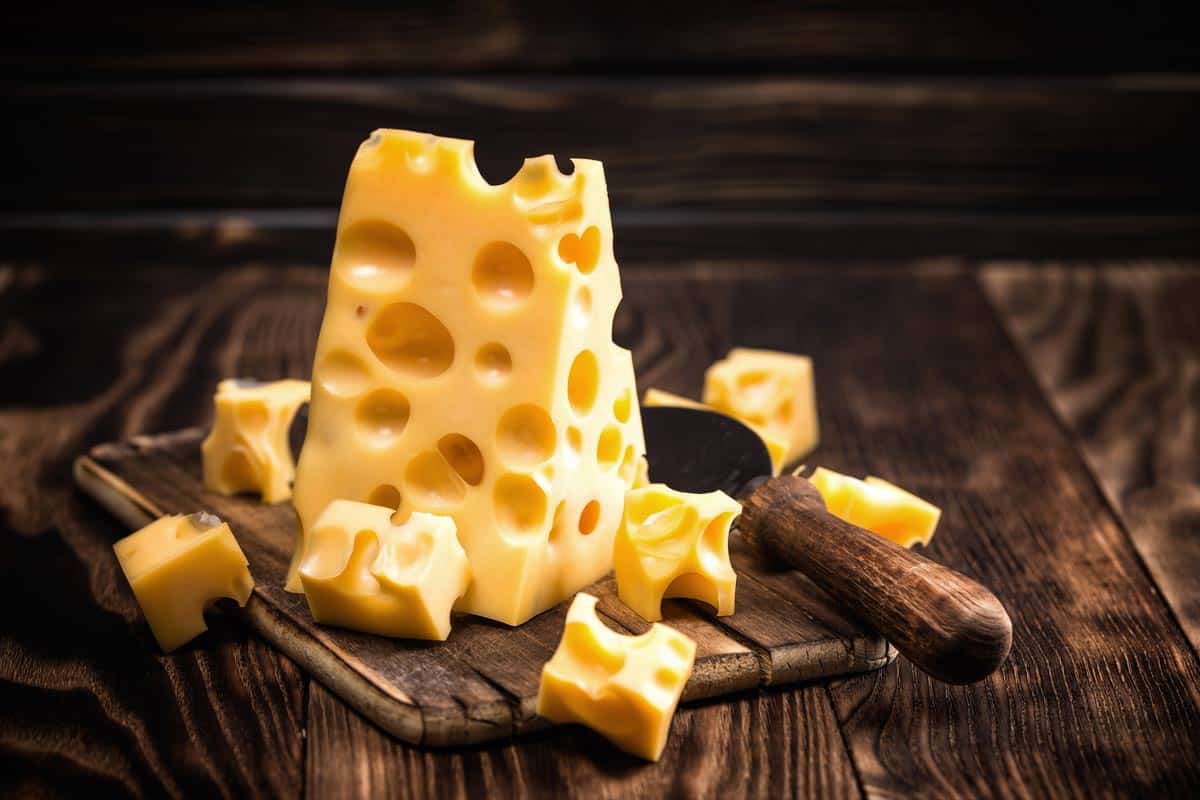 If you are wondering what kind of options there are for a good Swiss cheese substitute if you don't happen to have any of it around, read on. I've come up with a few options that will do just fine when you're in need of a substitution for Swiss cheese.
WHAT CHEESE IS CLOSEST TO SWISS CHEESE?
If you are shopping at your grocery store and stop in the cheese section, you will likely see a Swiss cheese that is emmental, the most commonly known type of Swiss cheese. Emmental cheese is made from cow's milk and has a mild flavor and semi-hard texture. 
While this is the most well known Swiss cheese, there are several lesser known cheeses that are also produced in Switzerland:
- Gruyere
- Tete De Moine
- Vacherin Fribourgeois
- Scharfe Maxx
- Sbrinz
Not all of these cheeses have the same flavor characteristics of emmental, but are definitely worth trying if you have the opportunity to check them out. 
IS LORRAINE CHEESE SWISS CHEESE?
Lorraine cheese is a style of Swiss cheese known for its small holes and lacy appearance. It is sometimes referred to as Lacy Swiss and is one of three types of Swiss cheese produced in the United States. In addition to Lacey Swiss, aged Swiss and Baby Swiss are also produced in the United States, and not Switzerland. 
Lorraine cheese is made with low fat milk, and has a mild taste, while Baby Swiss and aged Swiss are both made with whole milk. Baby Swiss has a creamier and mild savory taste due to the high fat content. Aged Swiss, however, has the strongest flavor of the three because the ageing process enhances the flavors. Aged Swiss is a fuller bodied cheese with a nutty taste and hard texture.
WHAT IS ANOTHER NAME FOR SWISS CHEESE?
Emmental is generally considered to be the classic example of a Swiss cheese. If you were to look for a Swiss cheese at the cheese counter in your grocery store, emmental would likely be the cheese that was suggested to you instead of other cheeses.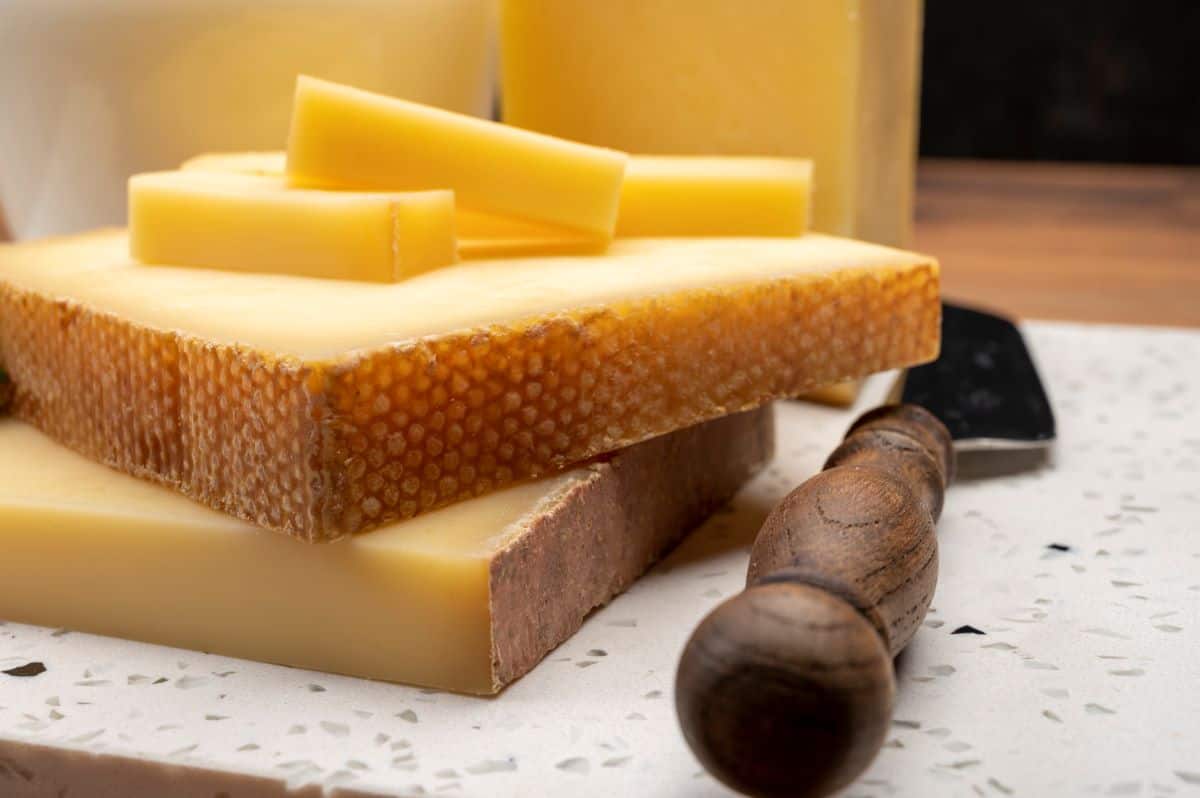 5 Swiss Cheese Substitutes
When looking for a Swiss cheese substitute, consider what you are looking for. Swiss cheese tends to be meltable and quite versatile, but depending on the recipe you may want to go with one substitute instead of another. Here is my list of best Swiss cheese substitutes.
Check out this Ham and Cheese Pasta, which any of the above mentioned cheeses will work with beautifully.
More Cheese Substitutes