Thyme is one of the most popular herbs in the world, and is commonly used in roasting recipes. You can also use dried thyme leaves as a seasoning ingredient for soups, stews, mash, salads, etc.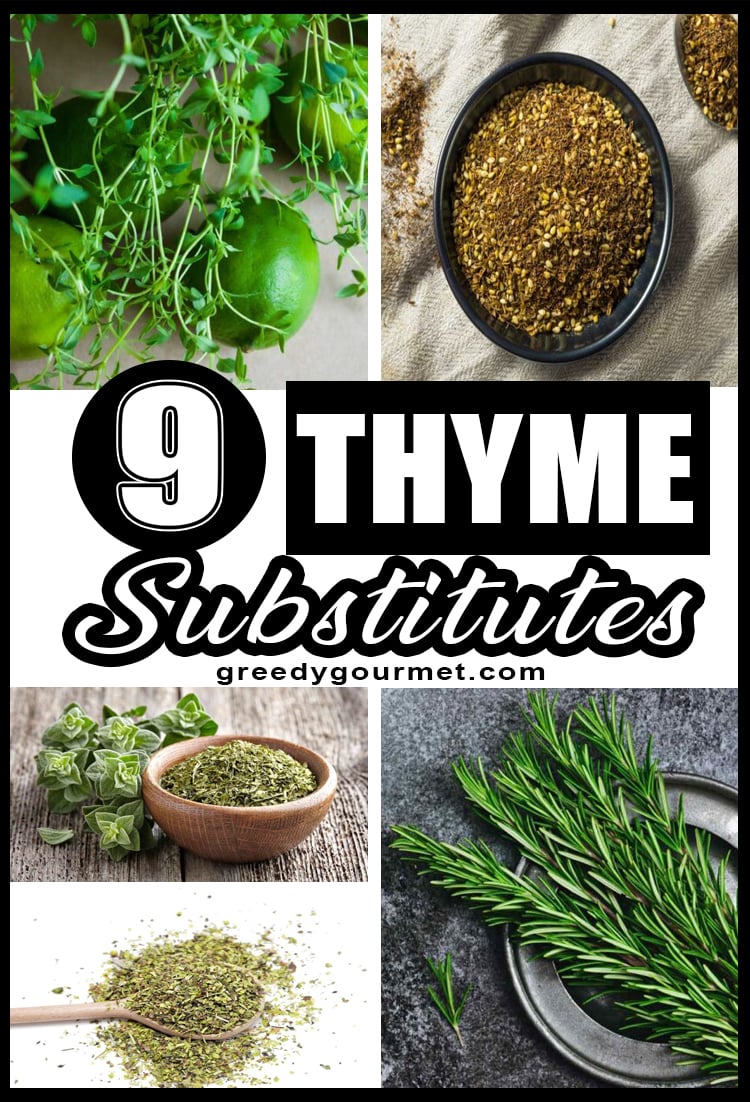 Thyme is such a versatile ingredient that you can practically use in a lot of recipes throughout the world. That being said, should you run out of this excellent herb, don't panic. There are plenty of suitable thyme substitutes out there to experiment with. Just take a look at these nine thyme substitutes. Each thyme alternative can be used for a different purpose, i.e. for seasoning, garnishing, roasting, and so forth.
I guarantee, that after reading about these thyme substitutes, you may even want to go on a shopping trip to purchase some specific spice mixes mentioned below.
9 Thyme Substitutes
A list of the best nine thyme substitutes and how to use them properly. Consider oregano, marjoram, lemon thyme, za'atar, herbes de provence and many more.
As an Amazon Associate and member of other affiliate programs, I earn from qualifying purchases.
Herbes de provence is a mixture of dried herbs made with thyme. Therefore it is a perfect substitute for thyme. Especially, for a recipe such as roast venison.
Fresh or dried marjoram is probably one of the closest thyme substitutes. Plus, you can also consider these marjoram substitutes
Similarly to marjoram, the same can be said for oregano. You can use it as a seasoning ingredient, include it in spice rubs and much more. For instance, thyme and oregano are completely interchangeable in this paprika marinade with honey.
Za'atar is a Middle Eastern spice mix made with thyme, marjoram and sesame seeds. Use it as a substitute for thyme in salads or Middle Eastern recipes like this fattoush salad.
Lemon thyme is a variation of the common thyme. Use it as a garnish or as a topping for soups. It goes exceptionally well with cheese platters too. 
More or less the same as lemon thyme.
The same applies to lime thyme.
Tarragon is an interesting alternative to thyme in soups or stews. You can also consider these tarragon substitutes. 
In comparison to the taste of thyme, rosemary is quite a different herb. However, in terms of essential oils and aroma, rosemary is one of the best thyme substitutes for roasted recipes. You can also substitute rosemary for thyme in these rosemary roast potatoes.
thyme substitutes in a recipe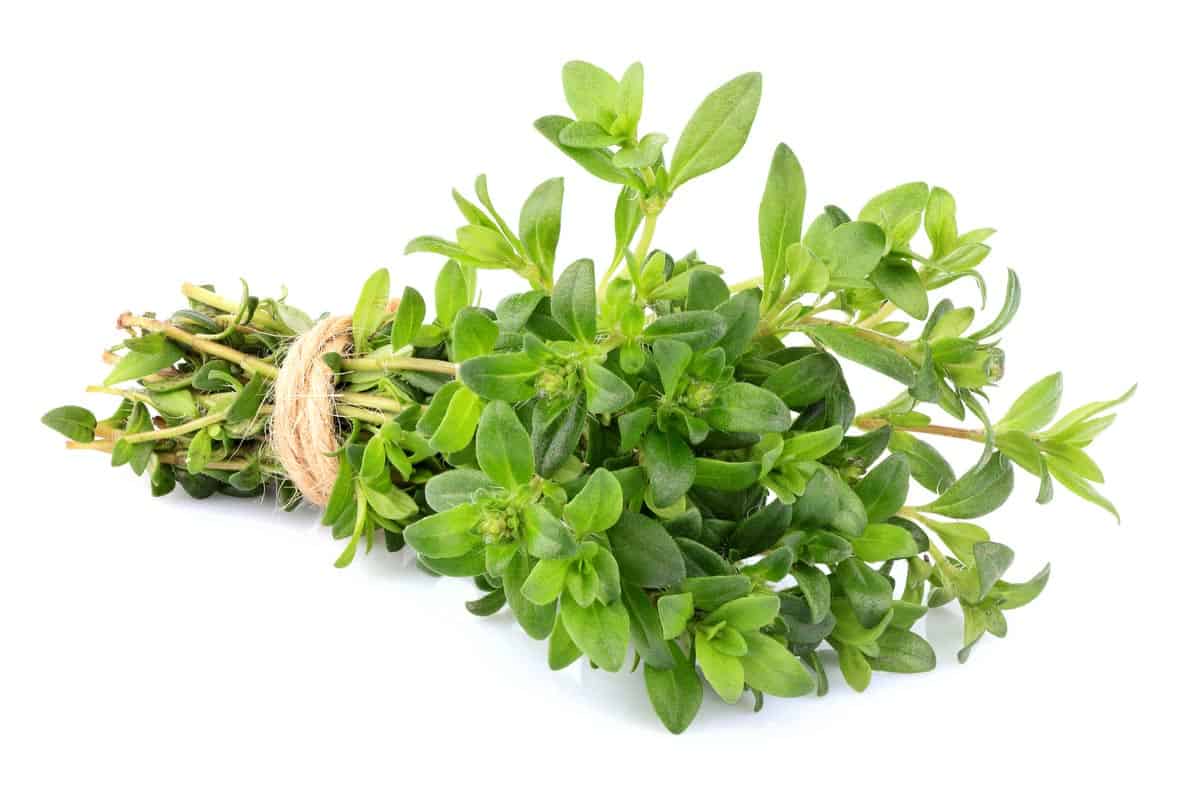 The best part about these nine thyme substitutes is that they are widely available. Plus, they are all relatively inexpensive.
thyme history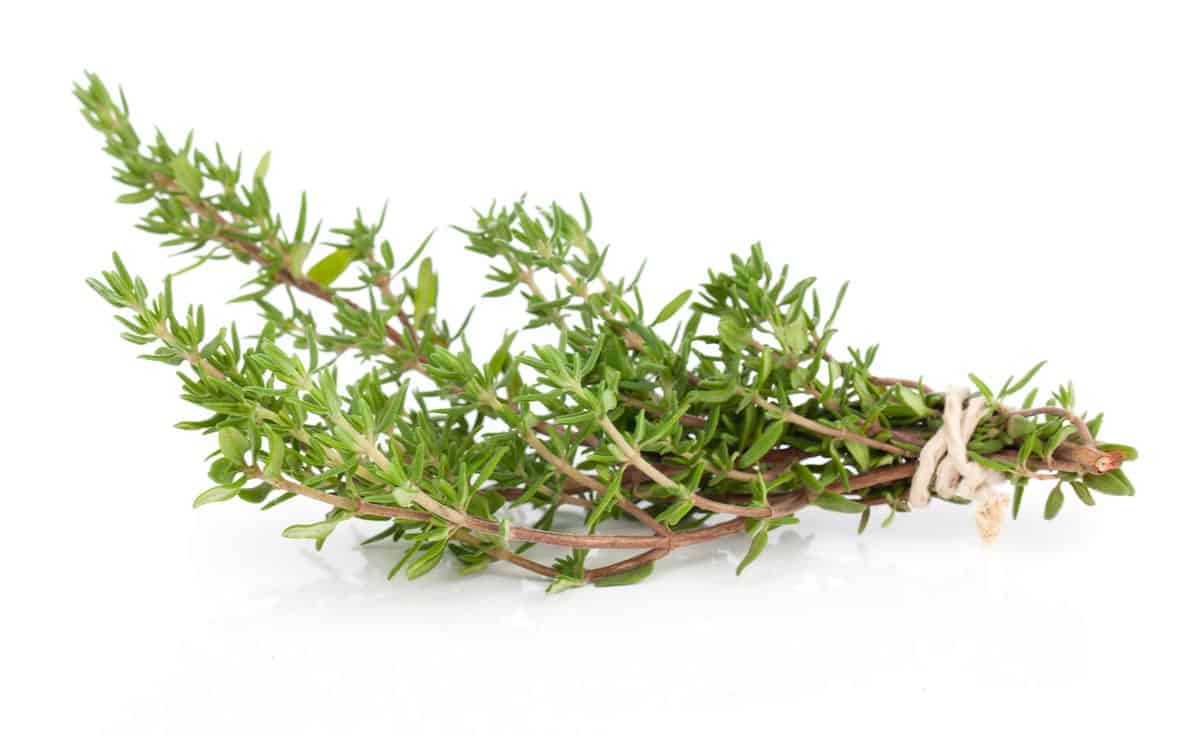 Thyme is an edible aromatic herb which surprisingly belongs to the mint family. Its application is extensive, ranging from medicinal, culinary and even ornamental and religious.
Historically speaking, the use of this herb actually dates back to ancient Egypt. In those ancient times, it was used for embalming, i.e. preserving human or animal remains. In addition, it was discovered that thyme was also used in baths in ancient Greece.
Apparently, burning the thyme would provide the person with courage. For this reason, thyme was also given to the knights and warriors for courage before marching off to battle. Other people in the Middle Ages also believed that placing thyme sprigs under a pillow would ward off nightmares and aid sleep.
On the other hand, the Romans used thyme for means of purification. They would burn it to purify their living space. In addition, they also used it as a fragrant herbs to flavour they liqueurs and cheese. Over centuries in Europe, thyme was also placed on coffins during funerals. Today, in some places this practice is still done, but with rosemary.
grow your own thyme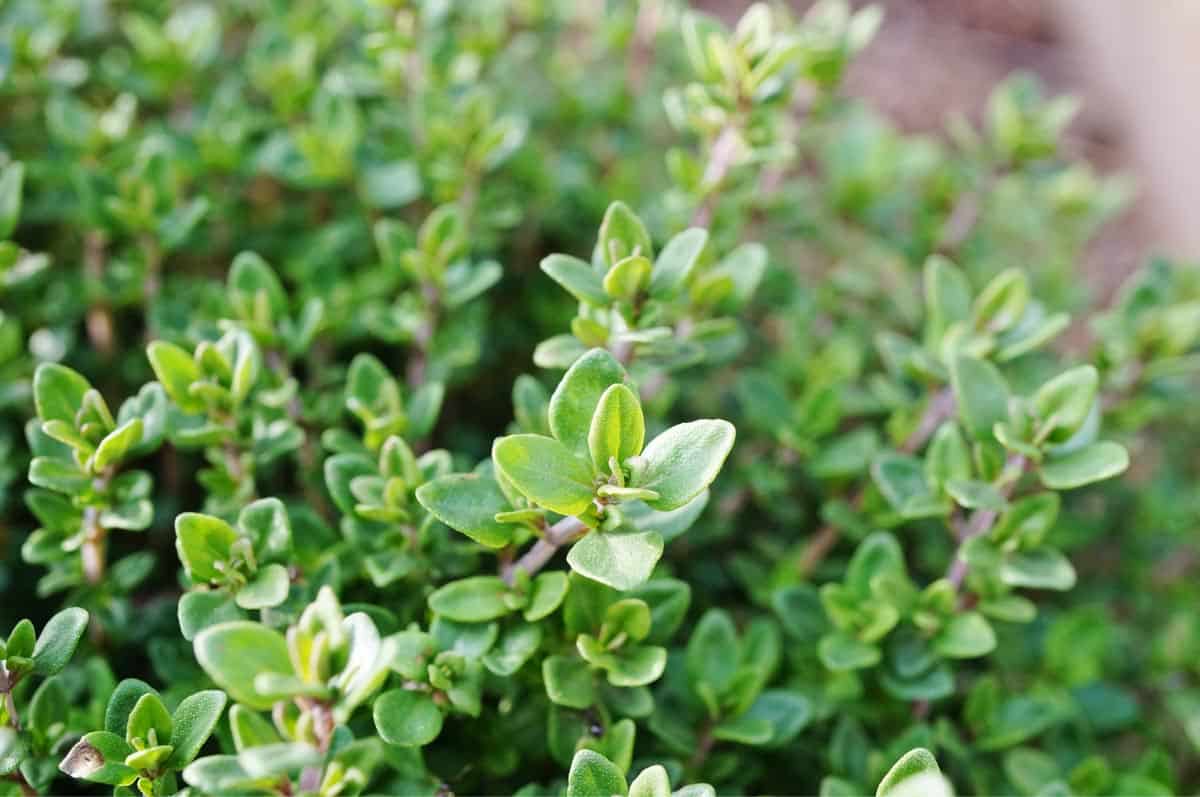 The best part about thyme as well as some of these thyme substitutes is that you can actually grow them in your garden.
I like to plant my herbs in my garden in these types of planters:
Yaheetech 3 Tier Wooden Raised Garden Bed - with this planter one you can also plant other herbs and have your whole herb garden on display.
Vegtrug Herb Garden - I also like this one because it's small and moveable. Perfect for tough weather conditions, because you can always bring the herbs inside.
Thyme thrives in sunny locations but can withstand freezing temperatures as well. It's never a bad idea to have thyme in your garden. Just plant it in spring along with some of these thyme substitutes and see what happens.
You can also consider drying the thyme. Did you know that thyme is one of the few herb on the planet that still retain their flavour, even when you dry the herbs? This is why fresh and dry thyme are in fact interchangeable in most recipes.
culinary uses for thyme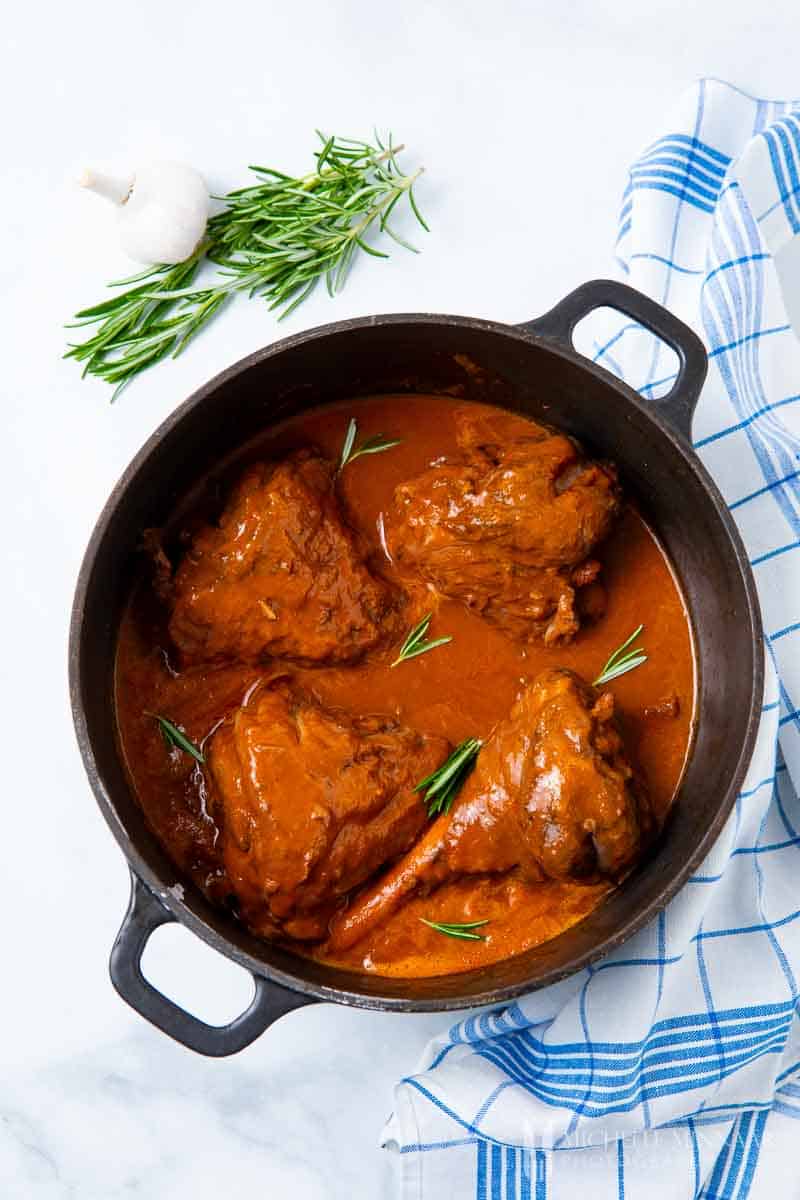 There are plenty of ways you can enjoy cooking with thyme. For example, one of the main ways to cook with thyme is to marinate or roast meat. For instance, take a look at this marinated pork fillet with thyme or this braised lamb shanks with thyme recipes. They are both divine!
You can also use dry or fresh thyme as a season or garnish in soups. For example, consider this delicious butter bean, bacon and thyme soup. Otherwise, thyme works great as a flavour enhancer in baked recipes like these gluten free scalloped potatoes or this creamy carrot and swede mash.
how to store thyme
Keep in mind that the storage life of thyme is not that long. Ordinarily, thyme lasts about a week. If you put it in the fridge, it can last longer. Just make sure you use special herb containers, otherwise the herb will wilt. Check these out:
Premium Herb Keeper - I think this is one of the best herb containers for your fridge because it's also very multi-use. You can literally also include asparagus, coriander, etc. In addition, you can also store your cutlery in this.
Sunpet Food Storage Canisters - then again you can always go for simple food canister. You can store plenty of other stuff with these like tea, coffee, sugar, etc.
For other type of substitutes, you might want to check these out:
So which one of these thyme substitutes appeals to you most? Do you have another substitute for thyme which I didn't mention? Leave a comment below!