A big thank you to all my readers for your support and input over the last year. I couldn't have done it without you.
And what do we have here?
An Apology
First of all I would like to apologise for not posting two recipes a week during November and December. Look at the photo and you will know the reason. Between terrible bouts of morning sickness, heartburn, extreme fatigue and other yucky pregnancy symptoms I was completely bowled off my feet. Food was the last thing on my mind but I'm slowly recovering and hoping to come back with a big bang!
This little fella (no, we don't know the sex yet), is supposed to arrive 28 June; a lovely summer baby. We can't wait!
As usual certain food cravings and avoidances have kicked in. Cravings: Fruit, fruit and fruit, lean, non-oily, "clean" foods, i.e. a healthy stir-fry. Avoidances: Smelly and rich food, green vegetables (how odd, I used to love them), fully cooked salmon, creamy dishes, so French food is out of fashion in this house! Funnily enough, no temptations for chocolate, a grapefruit is more appealing. Weird. Recipes that I'm preparing almost on a weekly basis are: Oven-baked Barbecue chicken, Chinese BBQ Pork Stir-Fry and Roast Vegetable Medley with Couscous.
Furthermore, I'm slightly embarrassed to admit I've been eating some convenience food, simply for the ….convenience! Fish fingers galore, roasted chicken drumsticks, breaded chicken, hummus, etc. When you're starving, light headed, nauseous, tired and have little time I'm afraid it is the way to go instead of making a meal from scratch. My bad. I prefer homemade cooking though!
Food Bloggers I Have Met
Last year Europe had its first food blogger get together, Food Blogger Connect, and it was fantastic. Before the Food Blogger Connect I've met fellow South African Jeanne from Cook Sister a few times, her friend Johanna, The Passionate Cook, Solange from Pebble Soup, and the crowd from the Lille trip. Now I know so many more: Kang from London Eater, Beth from Dirty Kitchen Secrets, Jamie from Life's a Feast, Mowie from Mowielicious and Meeta from What's For Lunch Honey?. I'm sure I've omitted some names, sorry!
Giveaways
Who would have thought giveaways would become a regular feature on Greedy Gourmet? I sure didn't! I'm proud to have hosted 26 of them with one having a record breaking 898 entries. Now that's something. Here's to many more giveaways! Oh, did I mention the blog's traffic has doubled?!
The Poll
Recently I've started a poll, curious as to what you wanted from Greedy Gourmet. (Check it out on the front page if you haven't seen or participated yet and let me know your opinion!) With great relief I saw that Main Courses won by a landslide. Phew! Desserts and baking are simply not my speciality or passion so I am glad about the results. Ten thousand main courses coming up! We all need proper, filling and nourishing food, don't we?
Let's go through my favourite recipes for 2009, as well as the highs and lows…
Best Drink
Don Pedro: a classic and always a winner.
Best Soup
This Smoked Haddock Chowder is devilishly good.
Best Salad
General Tso's Chicken Salad is incredible moreish.
Best Fish Dish
Pan-Fried John Dory with Creamy Mushroom and White Wine Sauce: the sauce works with any white fish.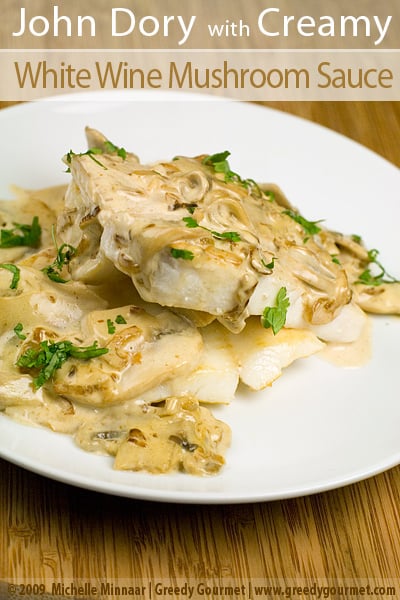 Best Pork Dish
Pork Fillet with Creamy Camembert Sauce: Who can resist any dish with Camembert?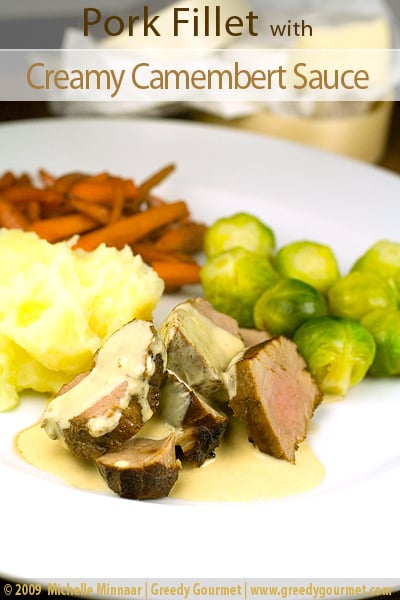 Best Dessert
Sticky Toffee Pudding: Another one of those irresistible desserts.
Best Sandwich
Chicken, Brie and Pear Sandwich with Balsamic Onions: Best. Sandwich. Ever!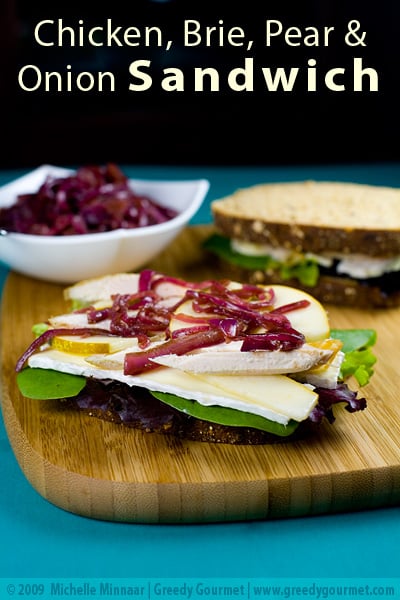 Best Starter
Crab & Melon Salad: Simple, yet sexy.
Best Lamb Dish
Braised Lamb Shanks: When done right, lamb shanks are simply unbeatable.
Best Chicken Dish
Oven Baked Barbecue Chicken: The past two months I've been eating this on a weekly basis and every time it is divine.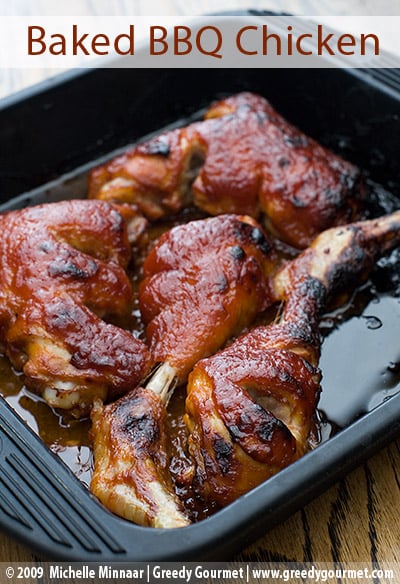 Best Vegetarian Dish
Stuffed Bell Peppers: Might not inspire at first glance but I assure you you won't be able to stop after just one pepper.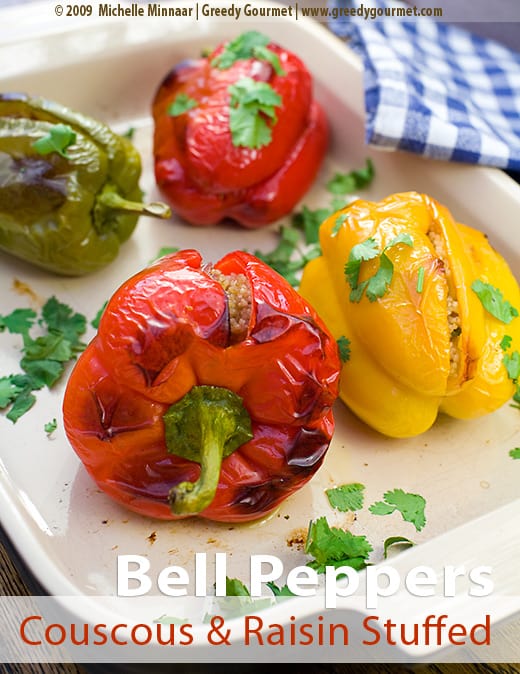 Most Popular Recipe on Site
I always keep track of trends on Greedy Gourmet and Google has been sending me a lot of visitors who are looking for a simple Butternut Squash Soup recipe.
Most Popular Dessert
StumbleUpon has also been incredibly good to me this year and these Chunky Chocolate Cheerios were viewed 10 000 in just two weeks. Awesome! By the way, I've been selling these at the farm shop and they sold like hot cakes… ooh err..I meant chocolate. Give them a try!
Worst Dish Prepared
Cornish Pasty. Prepared from the Abel & Cole Cookbook. A terribly bland filling consisting of pale, tough meat and potatoes. Not nice to look at, not fun to eat and a huge disappointment.
Most Disgusting Ready Made Meal Eaten in 2009
My friend Robyn and I got unlucky in the sense that the local Indian restaurant was closed for takeaways and we opted for Tesco's Chicken Tikka Massala. Yuck.
Best Restaurant Reviewed
Although Coq d'Argent had a better ambience and setting, I preferred the food of Quaglino's.
Best Reviewed Products
I have a genuine interest in what's available on the food market but these oils and vinegar from Bien Manger blew me away and I used them with gusto. Sadly, they're almost finished.
Best Day of 2009
My day trip to Lille.
I hope I have whet your appetite in this post and would like to remind you there are many more delicious bites to come.
Personally, 2009 wasn't the best year in my life and I'd gladly kick it under the butt and flip it the bird. As always, I'm very positive about the year ahead, so let's go for it!
Happy New Year!