Happy New Year, everyone! A whopping 16 days late but better late than never, right?
Let's zip through my favourite recipes for 2010 and talk about resolutions…
Best Salad
Far from being dull and boring, this Chicken, Orange & Almond Salad is sweet and fruity.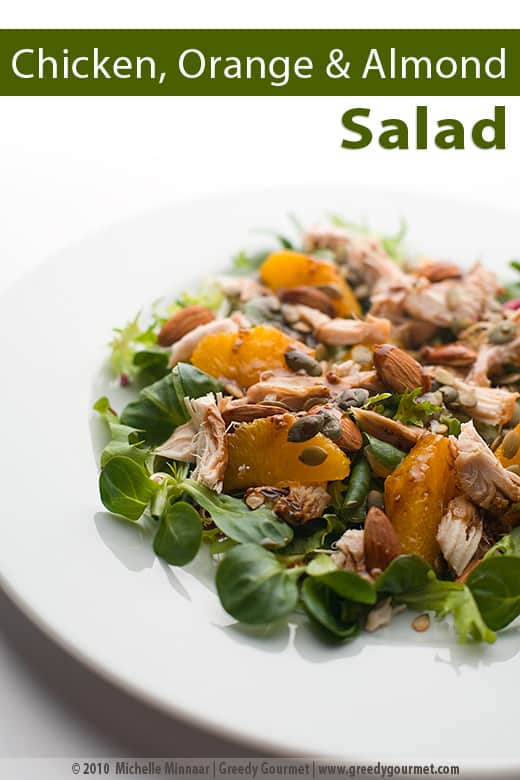 Best Side Dish
Sweet potato doesn't appear to be very popular in the UK but these Spicy Sesame-Roasted Sweet Potato Chips would make the most averse person think twice.
Best Spicy Dish
You simply can't go wrong with Chicken Tikka Masala.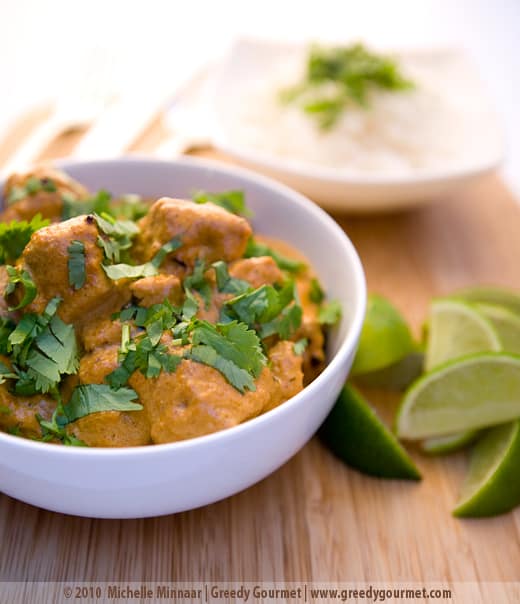 Best Fish Dish
Teriyaki Salmon with egg noodles makes for one fabulous mid-week dinner.
Best Seafood Dish
Wave your table manners goodbye with these lip-smacking good Grilled Chili & Soy Marinated Prawns.
Best Chicken Dish
Yakitori Chicken will always remain a firm favourite among us westerners!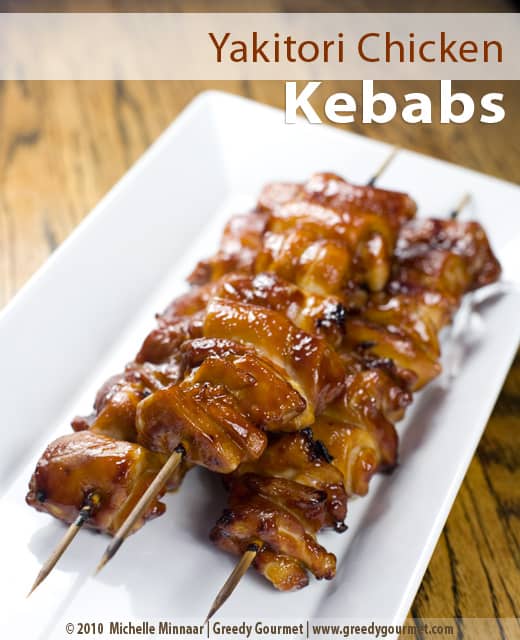 Best Lamb Dish
Lamb Leg Steaks with Shallots and Sticky Red Wine Sauce – The sauce is to die for!
Best Pork Dish
Although strictly a finger food, these Pork, Chestnut & Cranberry Sausage Rolls would be the first to go at a party.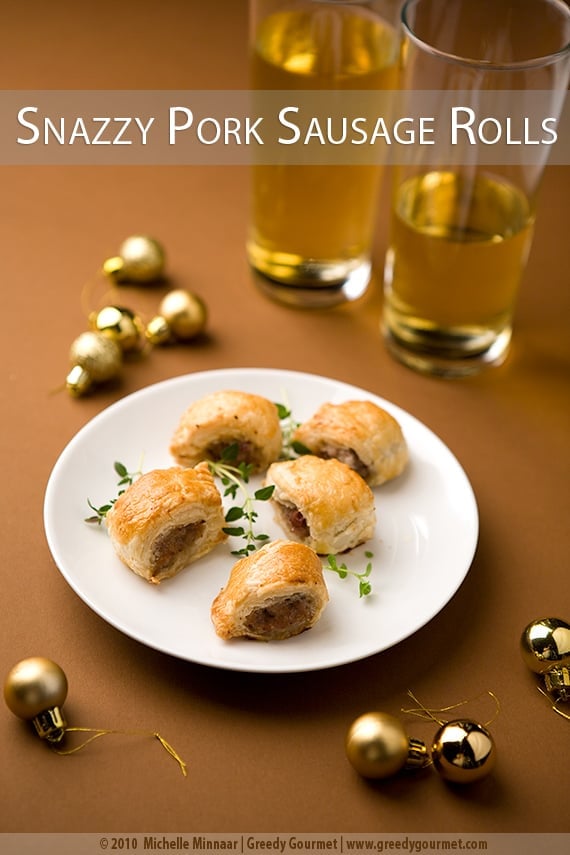 Best Dessert
Lemon Curd is so easy to make and it tastes ten times better than store bought versions.
Most of you have probably noticed my absense in December when I contracted chicken pox. I was completely wiped off my feet and just as I started to recover, Robyn got it and then – wait for it – as soon as she recovered Gabriel was the last person to go under. So essentially, December we were all under house arrest and I thought I was going to go batshit crazy! Unfortunately, I don't think my immune system completely healed yet and I've just recovered from another viral infection, hence this post is a bit late.
New Year's Resolutions
Some people swear by making resolutions and others swear that they are just artificial pressures we put on ourselves that don't work. I tend to be part of the sceptical latter group but the optimist in me always yearn for some positive change so instead of making a list of a gazillion things I would like to change about my life, there are only two.
Stress Less, Enjoy More
You won't believe how I've knotted by knickers in the past when it came to this food blog. Where most people just treat blogging as a hobby I went about it with military precision. So many recipes, giveaways and reviews were to be posted each week and if I didn't achieve my goals I was a stressed wreck. Why oh why? Right now the children and house take up a lot of my time but it occurred to me that as they grow older and go to school free time will come around again even though it seems like an outlandish fantasy at the moment. So for now I'm just going to enjoy the children while they're cute and small because time flies and soon you'll hear me moaning about the snotty teenagers in the house. So my posting schedule is a lot more relaxed now but fear not, there will always be a steady flow.
Lose Weight
After having my second child, Robyn, my body is a wreck. There is so much weight to lose but two days before the New Year I jumped on the Weight Watchers diet and have lost 3.9kg so far. I'm in a good zone at the moment and hope to keep up with the routine for months to come.
By the way, how does the new theme design look? It is always a work in progress so if you notice and broken links or other glitches, please give me a shout so that I can fix it.
In the meantime, I wish you only the best for a brand new year and may all your dreams come true!