Smoked chicken, when done correctly, can be an absolute delicacy. Isn't it a disappointment when a beautiful piece of meat is overcooked, dry or bland? Last time, I've shown you guys how to brine chicken properly. Here, the focus was mainly on moisture and creating that lovely juicy chicken. Now, I want to show you how to pack tonnes and tonnes of flavour. With the appropriate tools, you too can have the perfect smoked chicken at your dinner table.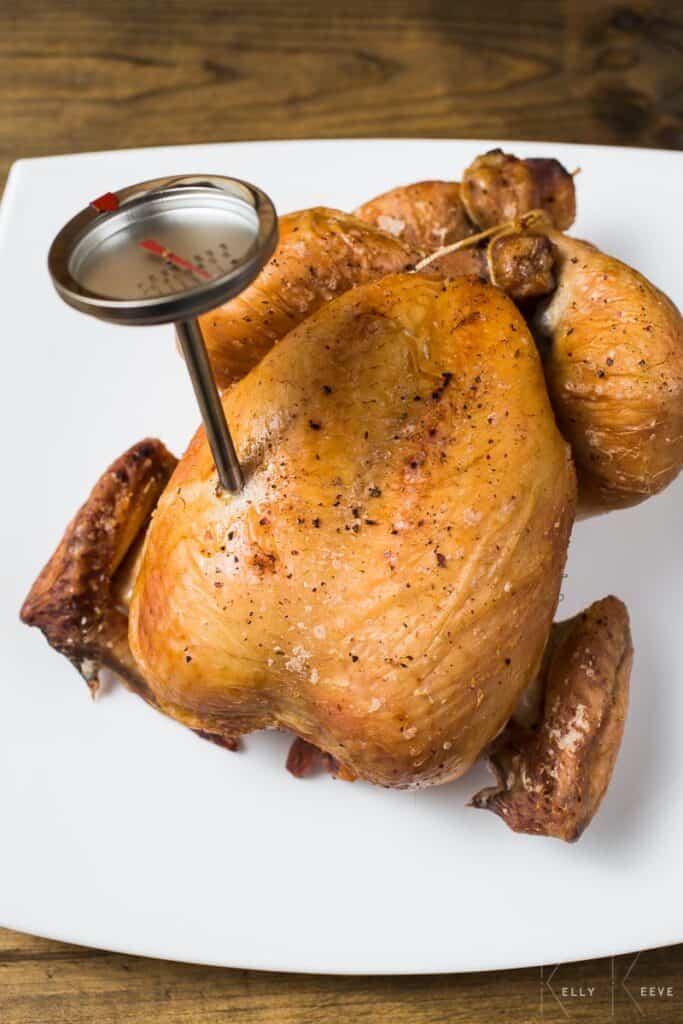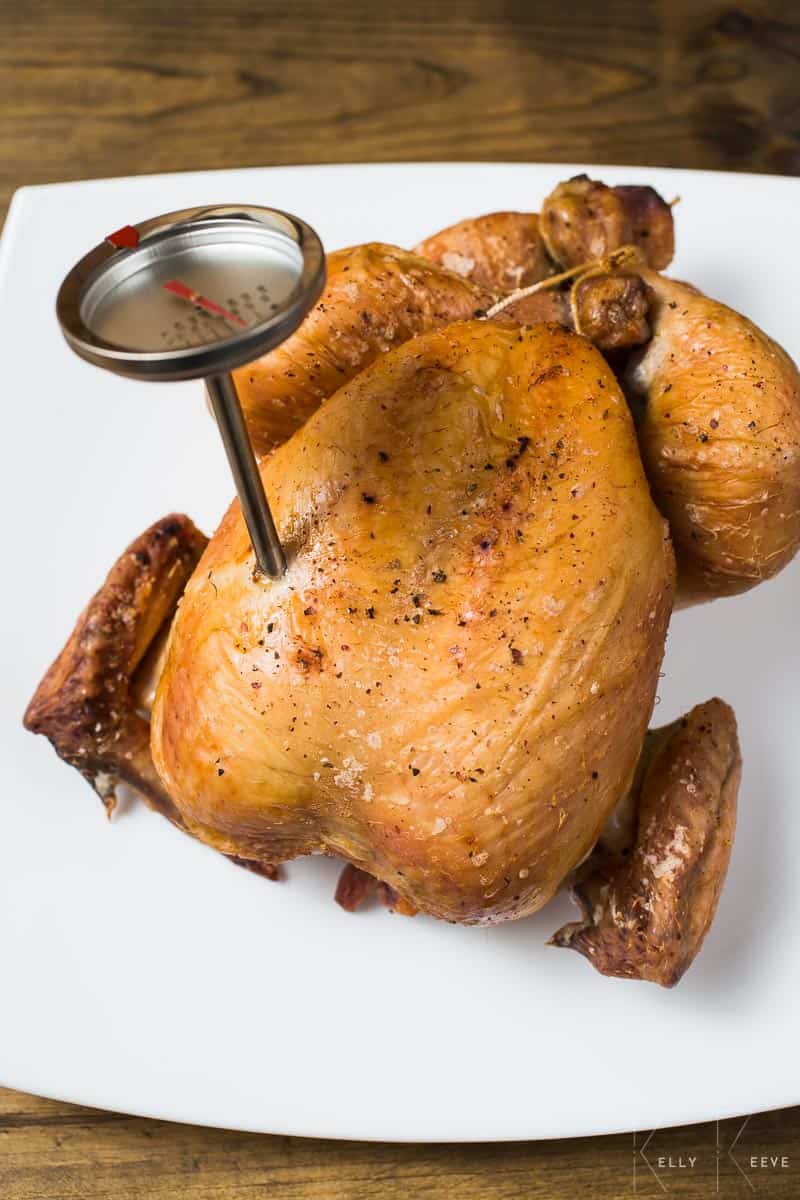 Happy 4th of July!
First and foremost! I am wishing everyone here in the UK and in the US a very happy fourth of July. Have you got any special plans today or for the weekend? If you are a planning to have family over and celebrate, you should definitely cook or grill a hearty meal like the smoked chicken. The best part about this recipe is, that it serves quite a lot of people and it's pretty easy when you've got the right cooking tools. Speaking of which, let me introduce you to one of the most clever cooking tools out there.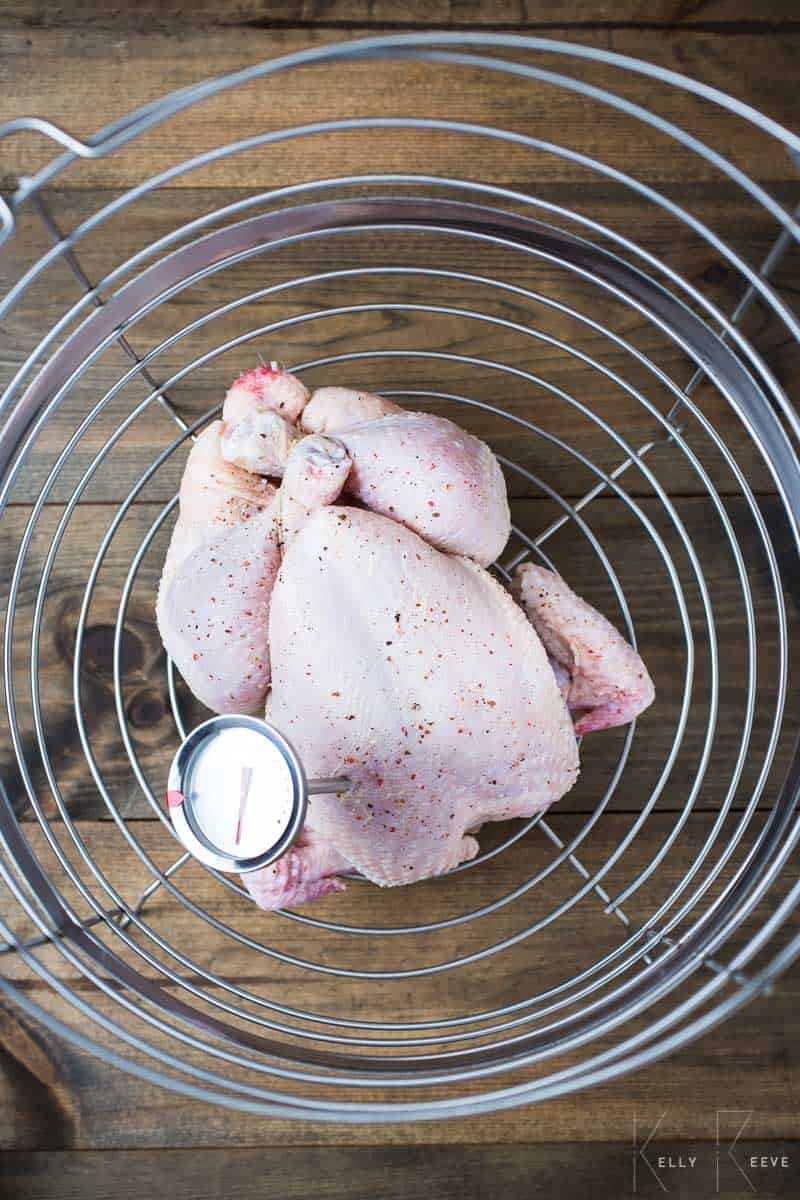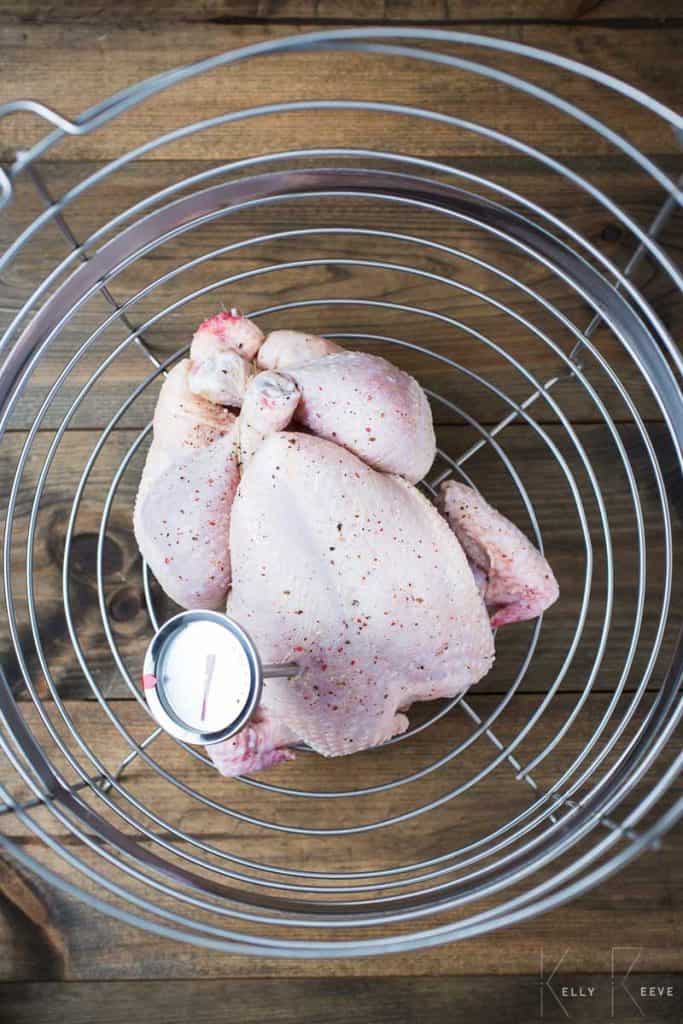 THE BIG EASY® SMOKER, ROASTER/FRYER & GRILL
The Big Easy, is a smoker, roaster and a grill. Three in one! This clever gadget will definitely save you a lot of time and money in kitchen appliances. With TRU-Infrared there are no flare-ups and your food cooks evenly and juicy. It lights quickly and easily with the turn of a knob and there is a removable grease tray for easy clean ups. Needless to say, I used this fantastic tool to smoke my chicken and it tasted amazing!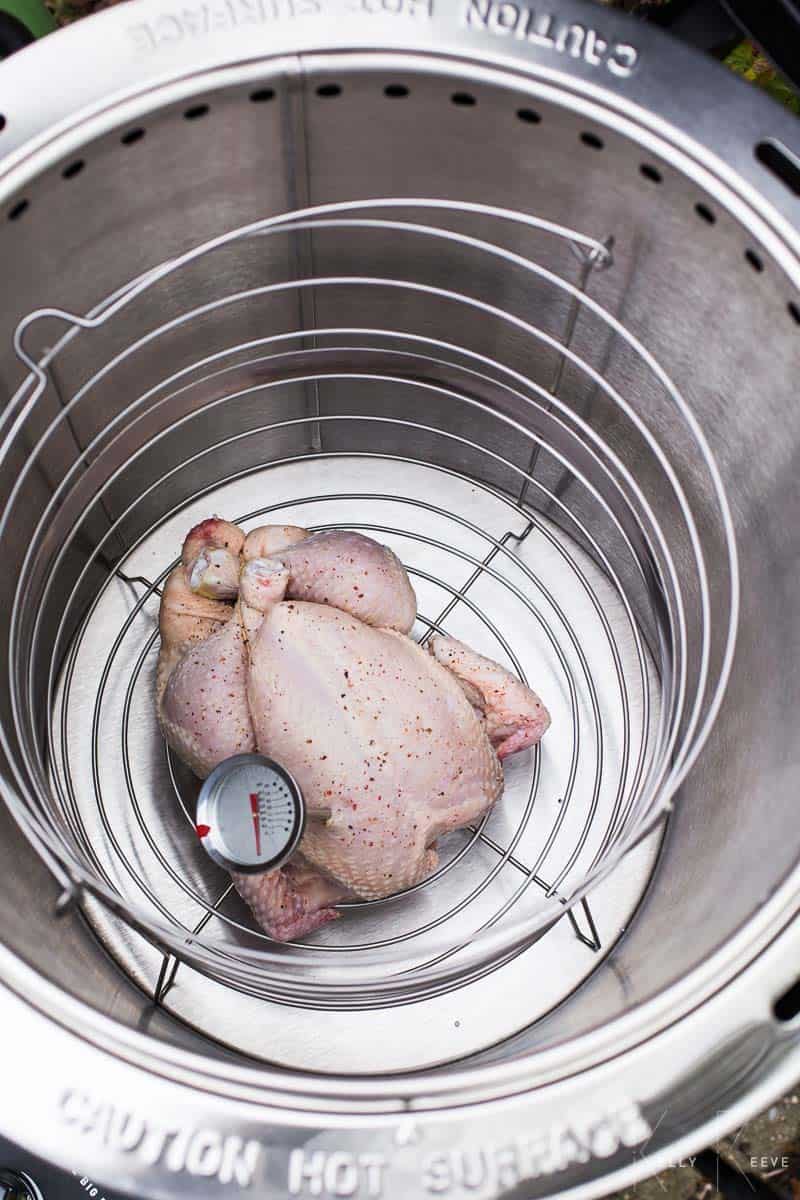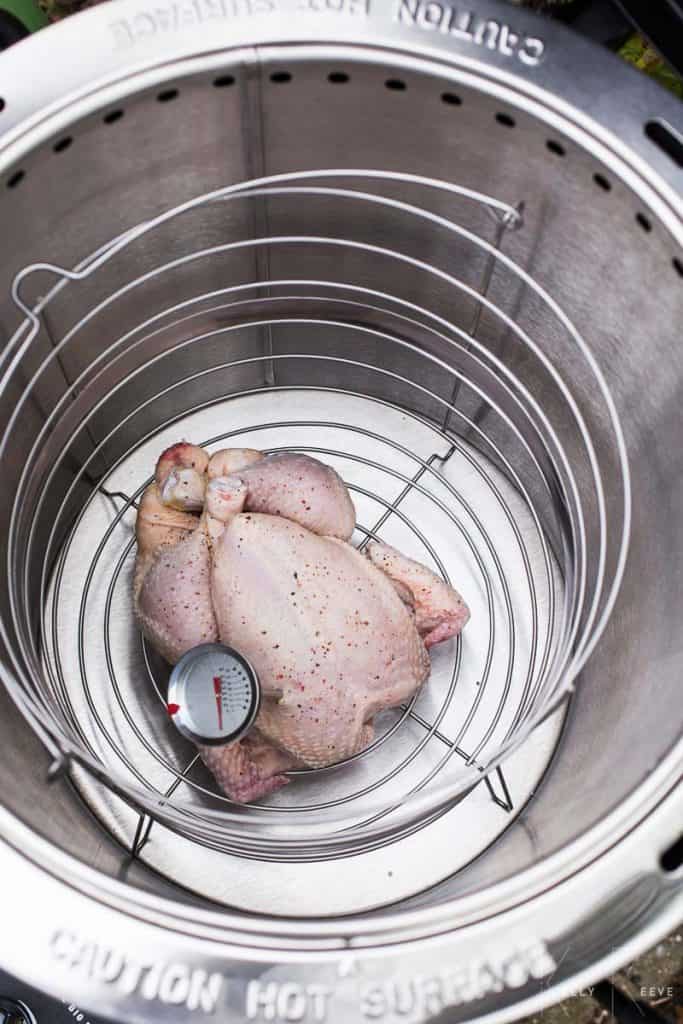 About Char-broil
The Big Easy® Smoker, Roaster & Grill is sold by a company called Char-Broil. Have you ever heard of it? Char-broil actually brought one of the first charcoal grills to the market back in 1948 in the US. This company is a true innovator! Ever since 1948, Char-broil brought forward even more inventions like portable grilling, electric grilling and the gas grill with electric ignition. I bet you anything that if you are big BBQ fan, that you have one of these babies at home.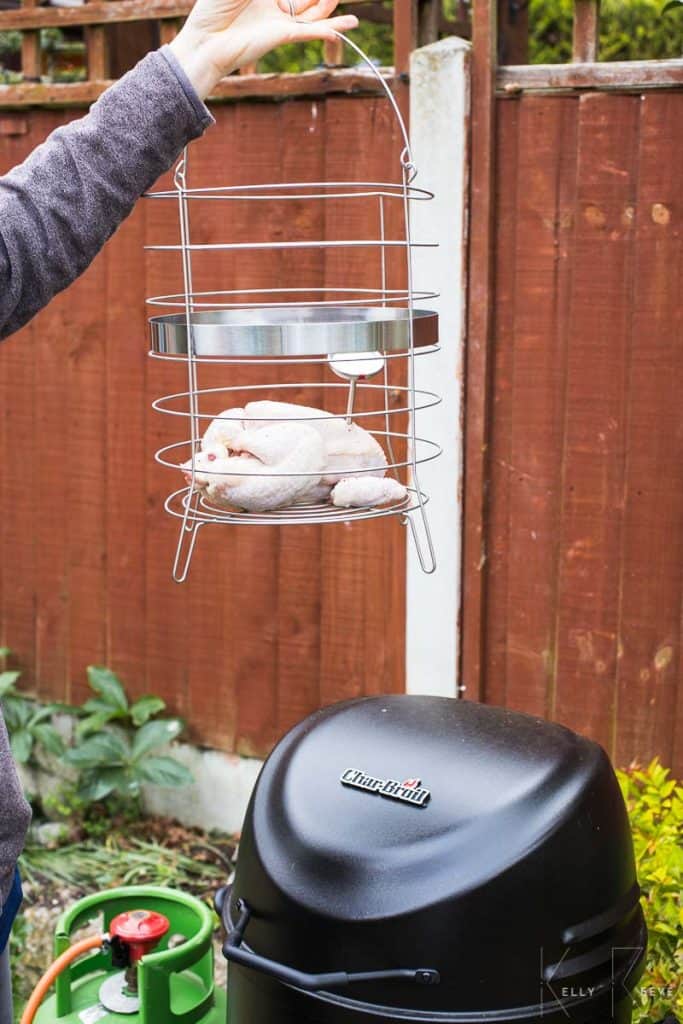 In 1984, Char-broils CB940 grill received an award for being the world's best BBQ grill. Surely, it now seems very clear that Charbroil's standard is the one to beat out there. Therefore, for whatever your need, Char-broil will take care of any grilling, frying, smoking or roasting need you may have! I am sure that there is a product out there for you. In fact, why don't you keep on reading and you might find out the perfect grill that suits you.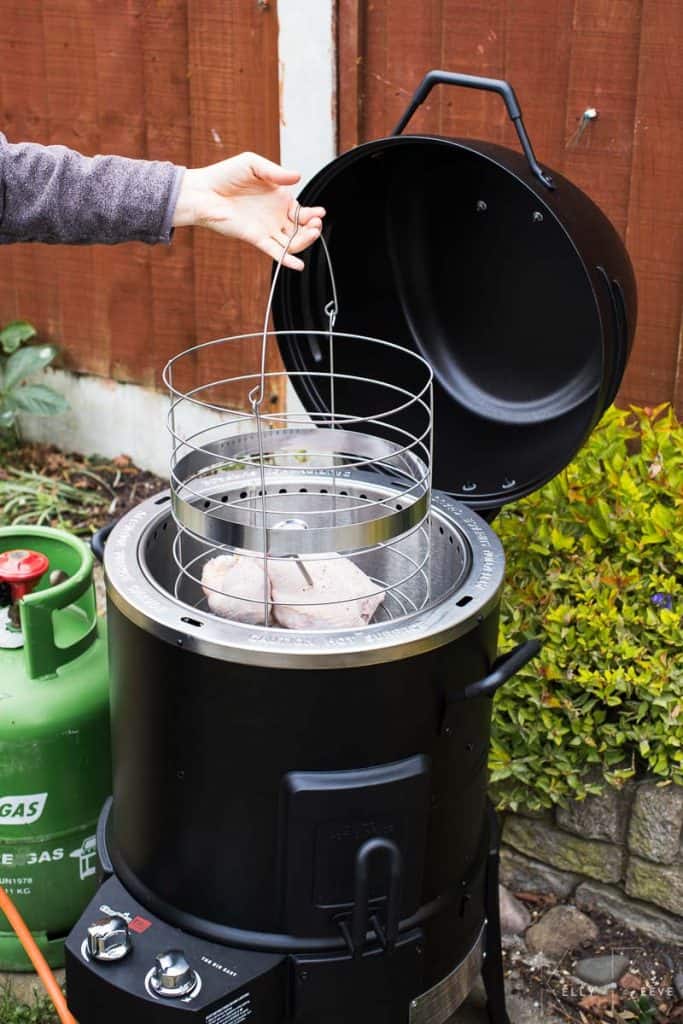 Other amazing products that might interest you
Char-broil also introduced the Big Easy® Oil-less Turkey Fryer. Did you ever celebrate thanksgiving or made Christmas turkey for dinner? You know exactly how messy it can get. Oil spattered literally everywhere. Well, the Big Easy® Oil-less Turkey Fryer will definitely take care of the oil problem for you. It eliminates the mess from the bubbling pot of oil, so instead of cleaning up, you can already start enjoying your delicious hard-earned turkey.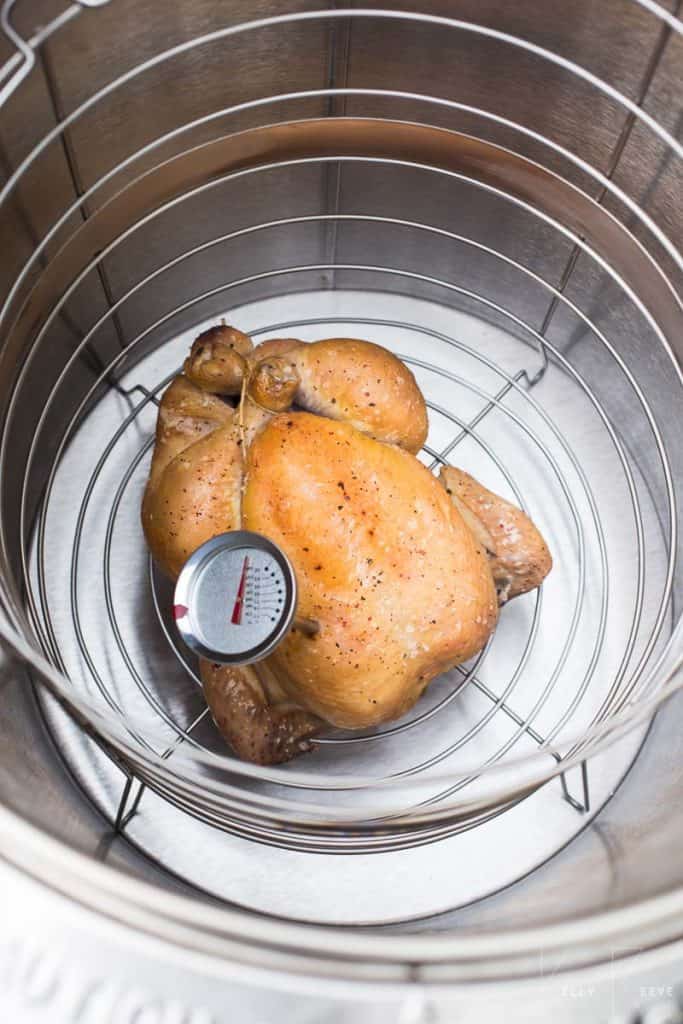 Another invention by the Char-broil company came after almost 60 years of success – the TRU-Infrared™ Cooking System. Want to know what it does to your food? It distributes the juices and temperature throughout the pot. Your food will taste like it came from a top-level restaurant.
For more products from the Char-broil company, feel free to have a look here products. Of course there are so many more products you can choose from. Perhaps next time you enjoy your holiday, you will cook like a pro.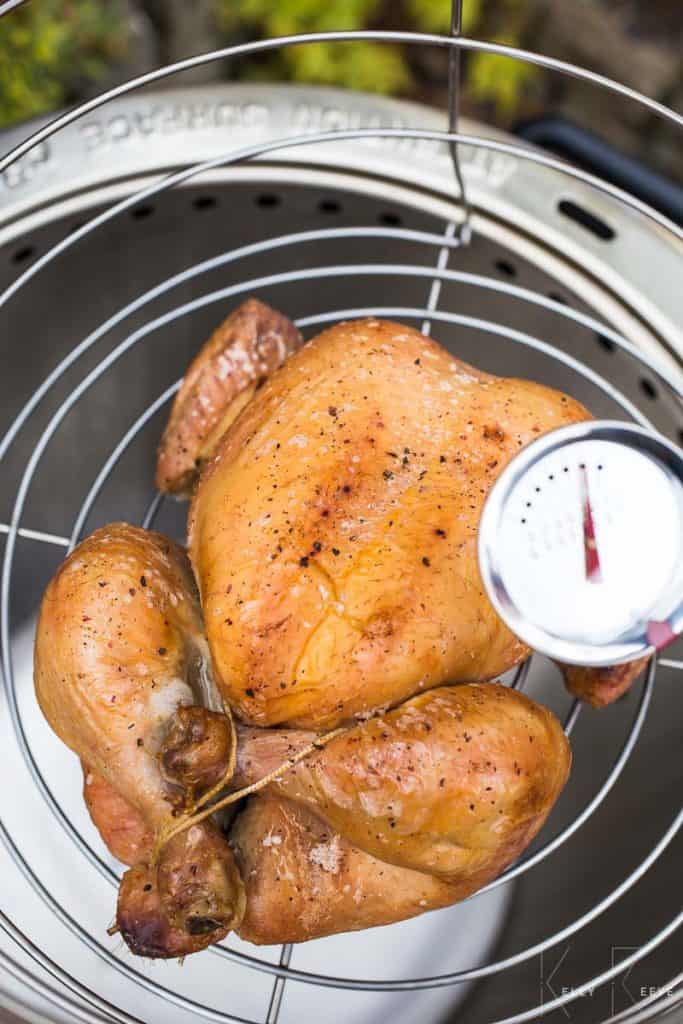 The best chicken
The best part about this smoked chicken recipe is, that you can literally use any chicken you find. Of course, getting a bio or free-range chicken is probably the best. It will be saline solution free. Plus, it won't have any traces of chemicals. Of course, if you are lucky and have your own chickens, getting the perfect chicken will be super easy. What I do recommend, is for you to go to your local farmer's market, and ask around who has fresh chickens. These chickens get sold out super-fast, so make sure to wake up an hour or two extra early if you really want the best smoke chicken ever!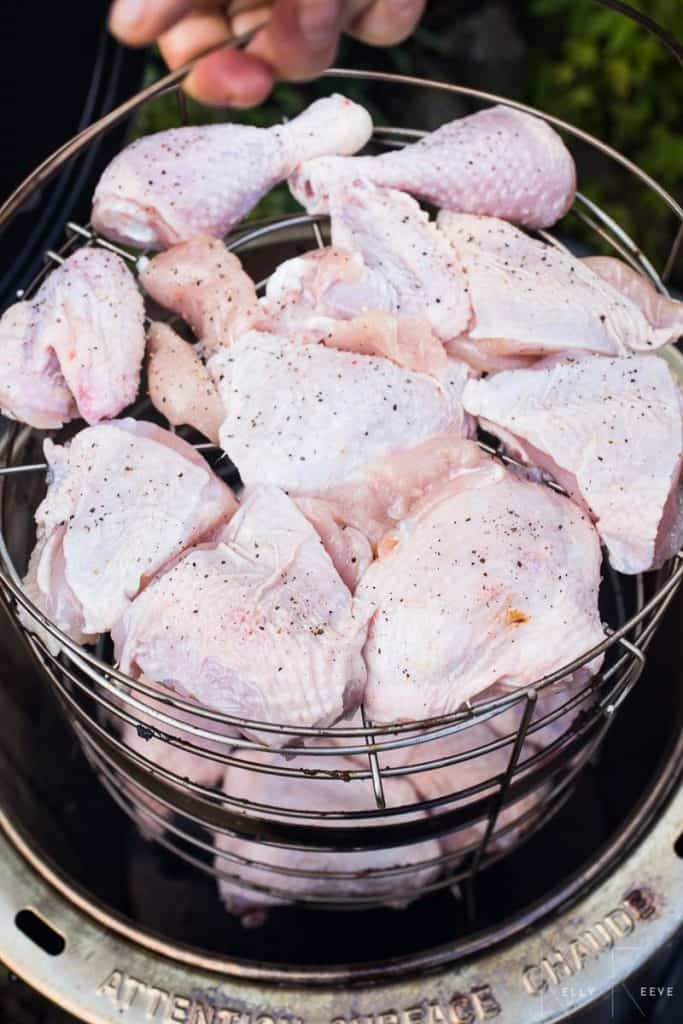 History of smoking chicken
Smoking food goes way back in time. In fact, smoking meats and foods was a common technique back in the Middle Ages. See, people weren't as primitive as we might think! Smoking back then was a common preservative. Huntsmen used to hunt animals and smoke the meat by the fire. This technique then suddenly appeared across several empires. For example, during the Roman era.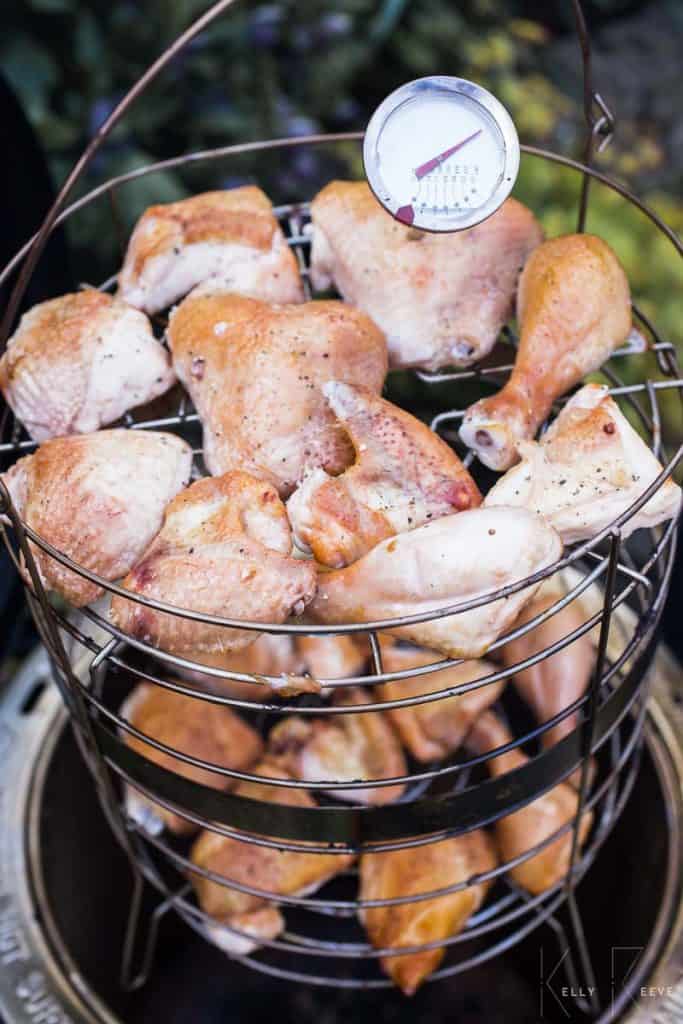 Obviously, there is more than one technique in terms of smoking. You can either cold smoke (lower temperatures), hot smoke (high temperatures) and smoke roast. Smoke roasting is essentially barbequing.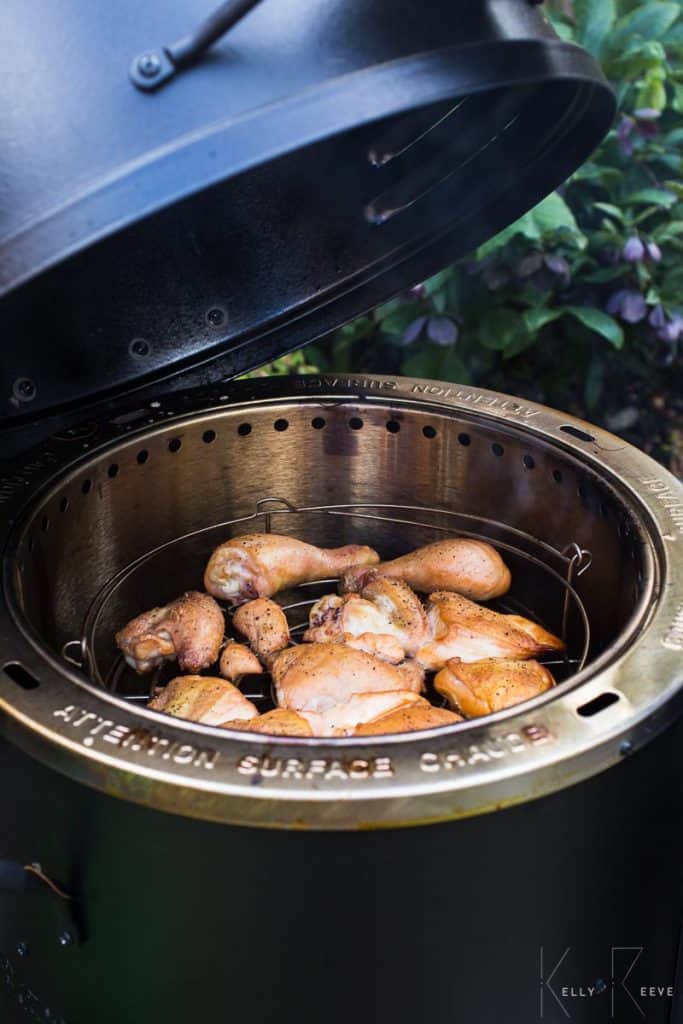 Other things you can smoke
Obviously, smoked chicken is not the only thing you can smoke. You can also enjoy a delicious smoked salmon. I am sure you've had it before. It's a very common technique in terms of preparing salmon, or any other fish for that matter. In Iceland, it is also very common to smoke whale meat. Would you dare to try that?
Today, when you look at the fancy cooking shows, they use a smoke gun and ultimately bring that smoky flavour to anything. I've once seen someone smoking a green tee ice cream.
Well guys, I wish you again a very happy 4th of July!
Print
Smoked Chicken
---
Description
Smoked chicken isn't readily available at shops. Learn how to make it yourself at home with the help of this recipe and Charbroil's The Big Easy.
---
1

brined whole chicken, weighing around 1.5kg (3lbs)
Salt and pepper
Apple or cherry wood chips
---
Instructions
For a very basic brining method, check out my How To Brine Chicken article.
Preheat the Char-Broil Big Easy Smoker on the High setting and fill the smoking box with wood chips.
Wait for 10 minutes until the chips begin to smoke, then change the heat setting to Low.
Place the whole chicken at the bottom of the basket and place in smoker.
Close lid and cook until the chicken's internal temperature is 75°C (165°F). This takes about 90 minutes.
Remove the chicken from the smoker and wrap the chicken in foil, letting it rest for about 20 minutes before eating.
Notes
I've only tried smoked a whole chicken once and found that the undercarriage didn't cook all the way through. So it's worth starting with breast side down first and then turning the chicken over halfway through cooking.
The second time round I opted to chop 2 whole chickens up instead and placing the portions in the two respective racks. Halfway through, I swapped the two layers to ensure even cooking and the results were fantastic.
I preferred using the low setting because cooking meat can sometimes lead to rubbery/tough textures.
The cooking might differ from the above because it depends on the size of the chicken and heat setting you use. For best results, use a meat thermometer!
If you'd like to add some spice to the chicken, why not try my Cajun Seasoning?
Prep Time:

15 minutes

Cook Time:

90 minutes

Category:

Main

Cuisine:

American
Nutrition
Serving Size:

1 serving

Calories:

75

Sugar:

18 g

Sodium:

3791 mg

Carbohydrates:

19.9 g

Fiber:

1.4 g
save the recipe to your pinterest board

A special thanks to Kelly Reeve for assisting with the recipe shoot.