This is not your run-of-the-mill yogurt recipe.
It is Yogurt Week and I was asked to develop a dessert recipe. Admittedly, I was a bit stumped at first but in the back of my head a memory stirred and I recalled this unusual dessert I once had at The Real Greek when reviewing the restaurant.
At the time other food bloggers and I thought the mystery ingredient was chestnut but its texture wasn't quite right. Unable to stand not knowing we found out it was actually preserved walnut. Have you ever tried it?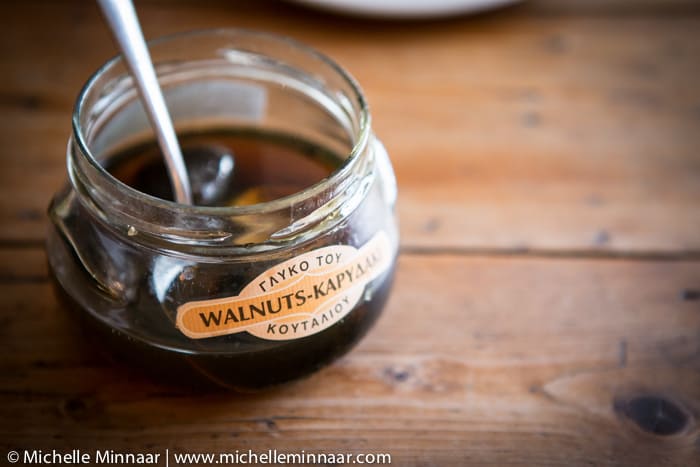 Intrigued by the dish and knowing how versatile yogurt is and what experts the Greeks are at using it I contacted The Real Greek and Tonia Buxton offered to do a recipe shoot with me that included three dishes and this is one of them. At an earlier occasion I've published the ultimate guide to Tzatziki, which is a savoury yogurt based dish – you can view it here.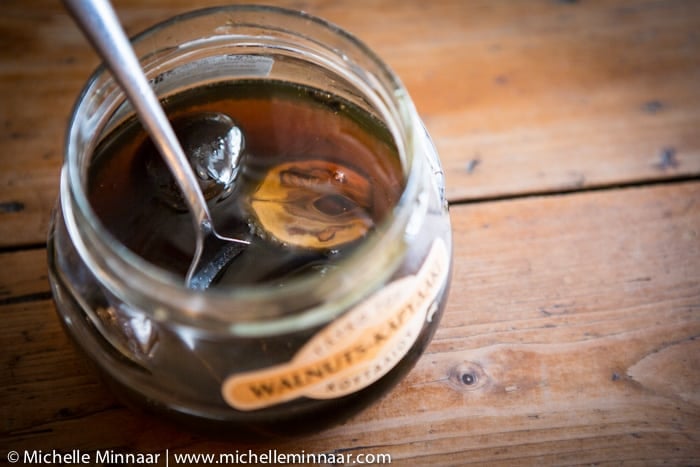 Now for a little bit of background. Greeks have a tremendous sweet tooth. A long, long time ago when sugary products weren't as readily available as they were today, Greeks felt a yearning for sweet things during the winter months. Of course, during the cold seasons most fruit aren't available and the Greeks did some problem solving by preparing fruits and preserving them to be enjoyed later.
In fact, just about anything can be preserved and it doesn't necessarily have to be sweet in its natural state. One example is baby aubergines that are slit open, filled with almonds, and another is walnuts. Orange peel and grapes are other popular spoon sweets, known in Greek as Gliko tou Koutaliou or Γλυκό του κουταλιού.
How to Preserve Walnuts
The process of preserving walnuts is as interesting one. Any kind of walnut can be used. To test whether a nut is suitable for preserving a pin is used to pierce straight through its green skin and into its center. If there is no resistance, it means the shell hasn't started hardening yet and can be preserved. If there is resistance though, it means you've missed the boat and would rather have to enjoy the walnut as we traditionally do.
When all the walnuts have been picked, you can then peel their green skins off. Place them in a bowl of cold water with a tablespoon of citric acid powder, which will hardens the shell on the outside, which will prevent the food from going mushy in the boiling process and give them a nice crunch.
Next you prepare a heavy syrup using one cup of water and one cup of sugar. Add three cloves and the walnuts to the mix and bring the contents to the boil. Lower the heat to a simmer a cook for a further 45 minutes. Place the walnuts along with the syrup in sterilised jars and seal.
Thanks to its high sugar content, the walnuts should keep indefinitely.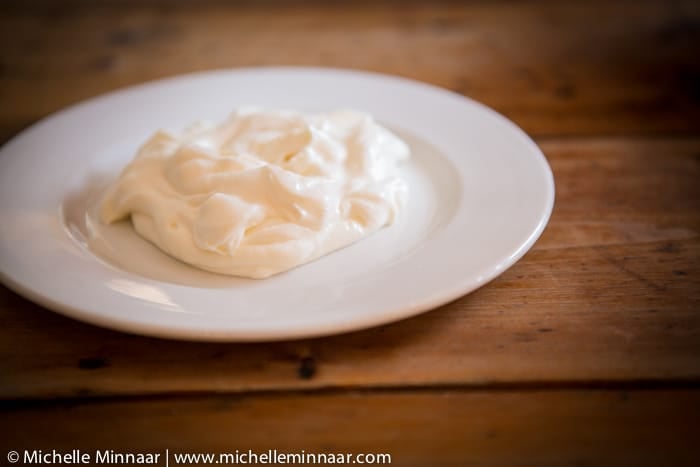 Phew, now that sounds like a lot of work, especially if you don't have access to a walnut tree. If you're like me, by now you're probably wondering where can you buy the product instead. In big multi-cultural cities such a London you can look for preserved walnuts in Greek, Turkish or Middle Eastern deli's. The other option is to buy online. I tend not to publish recipes that use super exotic ingredients but just this once I highly recommend using this ingredient, especially if you're up for something adventurous.
If you were a house guest in Greece, you would be handed a whole walnut on a fork with a glass of water. Hunched over the glass, you can then nibble on the delicacy and dip it into the water to wash off some of the syrup. After you've finished, you give the syrupy water a stir and drink it!
The above is the traditional way of enjoying preserved fruit but in these modern days you'll find restaurants across Greece serving them with lashings of yogurt.
Yogurt contains a range of nutrients important in a balanced diet and a healthy lifestyle. For further information visit loveyogurt.org and follow loveyogurtuk on Facebook and Twitter.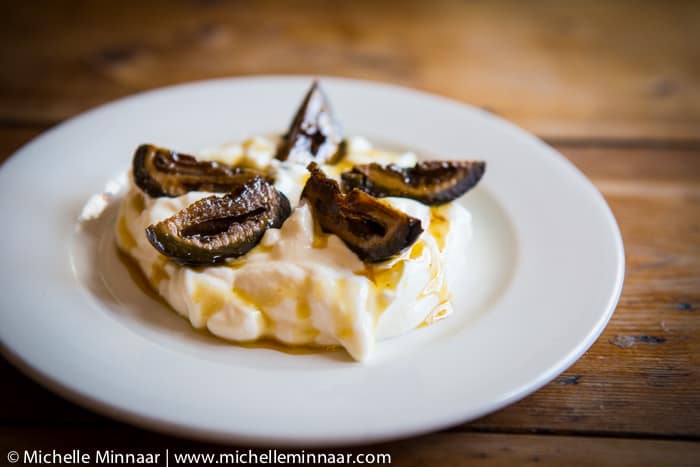 P.S. This post was sponsored by the Yogurt Council.
More Yogurt Recipes Around The Web
save the recipe to your pinterest board