Rooibos, which means Redbush, is a tea from South Africa, grown in the Cederberg in the Western Cape. It's considered a herbal tea and if you drink it plenty of health benefits can be enjoyed.
Firstly, unlike green tea and black tea, it contains no caffeine and low tannin levels. Nutritionally, Rooibos contains, iron, calcium, potassium, copper, manganese, zinc, magnesium and polyphenols and more. This powerful concoction is a powerful remedy for an array of health problems such as helping small children with colic and adults with with severe abdominal pains. It helps to relieve stress, maintain a good bone structure and teeth, increases the good cholesterol in your body while inhibiting the bad one and treating allergies such as eczema and hay fever. The list is long and it's well worth doing a few searches and reading more on the subject.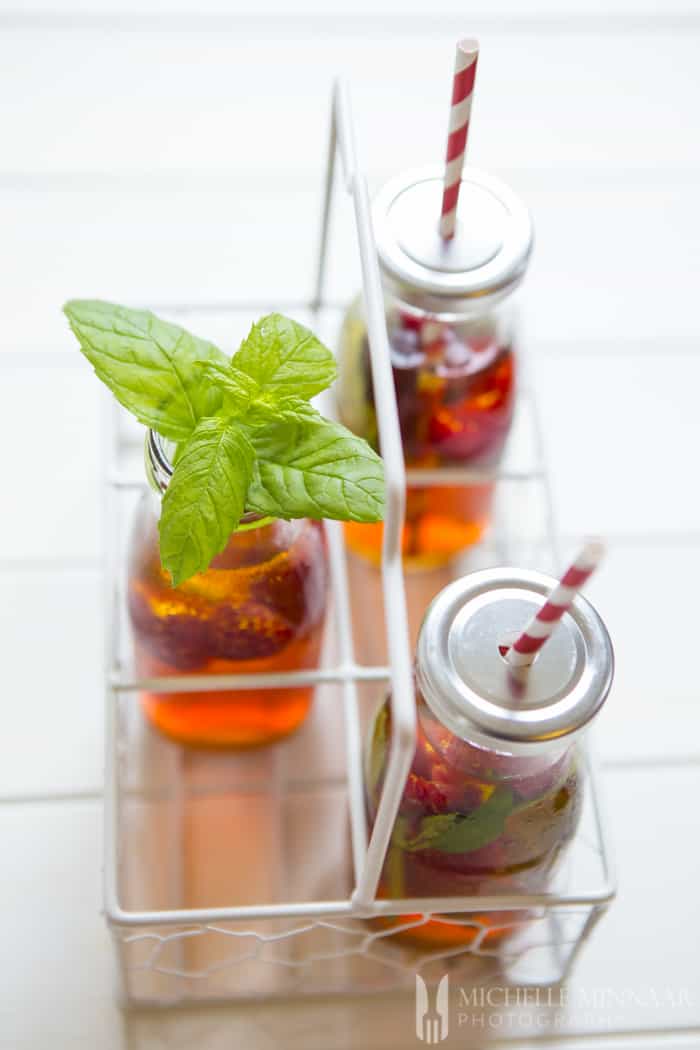 More Cool Drinks to Enjoy
As a baby I had bottles and bottles of the stuff and to this day still shun tea and coffee. Rather obscurely, it's become a litmus test in my dating life. My first boyfriend, who was a good guy, liked Rooibos. The second one, who turned out to be a bastard, initially pretended to like it until he turned his coat and reverted to stinky coffee. Another one, tried it once and said it tasted like something his grandmother would drink. I should have cut that relationship short right there on the spot. My current beau says it's good. Let's see if he can keep up the pretense or actually genuinely likes the tea. Only time will tell.
In fact, whenever possible I gently try to convert people to Rooibos. Each time I'm successful my heart flutters, and when I fail a tiny part of me dies and my opinion of the person goes a bit downhill. Who could possibly not like Rooibos?!?
Yet in the UK over the years I've seen more and more Rooibos brands pop up in supermarkets, indicating to me that there is in fact a demand for it and that's very reassuring. After all, I'm Proudly South African.
Instead of having it hot, how about serving it cold with fruit of your choice? Use the honey to sweeten to taste. On a hot day this is pure bliss!
Print
Iced Rooibos Tea with Raspberries & Mint
---
1

litre

(2pt) boiling water

4

Rooibos tea bags
honey or sugar to taste
raspberries
mint
ice
---
Instructions
Place 4 Rooibos tea bags in a jug.
Fill with boiling water.
Allow to brew for 8-10 minutes.
Remove teabags.
Add honey or sugar to taste, if desired.
Add raspberries and mint leaves and leave to cool.
Serve in a jug with lots of ice.
Prep Time:

10 minutes

Cook Time:

10 minutes

Category:

Drinks

Method:

Boil

Cuisine:

South African
Nutrition
Calories:

82

Sugar:

Sugars

Fat:

0.2 g

Carbohydrates:

21.3 g

Fiber:

Dietary Fiber

Protein:

0.8 g
save the recipe to your pinterest board