Did you enjoy the chicken tikka or the tadka daal? If you did, you are going to love this dhaan saak. This spicy and rich family dish will definitely stimulate all your senses. It's full of traditional Parsee flavours. Moreoever, it is an important dish for Sundays according to Parsee culture. The dhaan saak is not the easiest to prepare, in terms of time. Therefore, make sure you give yourself enough time in advance to prepare dinner for your guests. Don't worry and take it easy. Follow the recipe step by step, and you'll see how simple it actually is to complete! Enjoy and let me know how the preparations went.
Did you know?
Have you ever had the dhaan saak? If you have, then it probably didn't respect the authentic Parsee flavours. Don't be upset, it's not your fault. Tasting a non-authentic dhaan saak is a very common problem in many restaurants. Unfortunately, most of the Indian restaurants in the UK use the wrong ingredients and preparation methods. Thus, the dish changes completely. In some parts of the UK, the dhaan saak is sweet and sour. However, the real authentic taste should be rich, dark coloured. Furtheremore, it should include small pieces of kebab. Luckily, you can get the real thing at Café Spice Namaste, where Chef Cyrus Todiwala prides himself on the heritage of this dish.
I have mentioned the amazing Chef Cyrus Todiwala in my previous recipes. In fact, did you try to make them? The chicken tikka and the tadka daal are just a few of his delicious meals. Being the owner of Café Spice Namaste, Chef Todiwala has constantly demonstrated his love for authenticity. His restaurant is famous in London for making authentic meals. These dishes will make you feel like you sitting in the Indian sun. He has also written multiple cookbooks, sharing secrets on what Indian food should really taste like! Once you try his recipes, you will never crave for normal Indian takeaway ever again. That's a promise!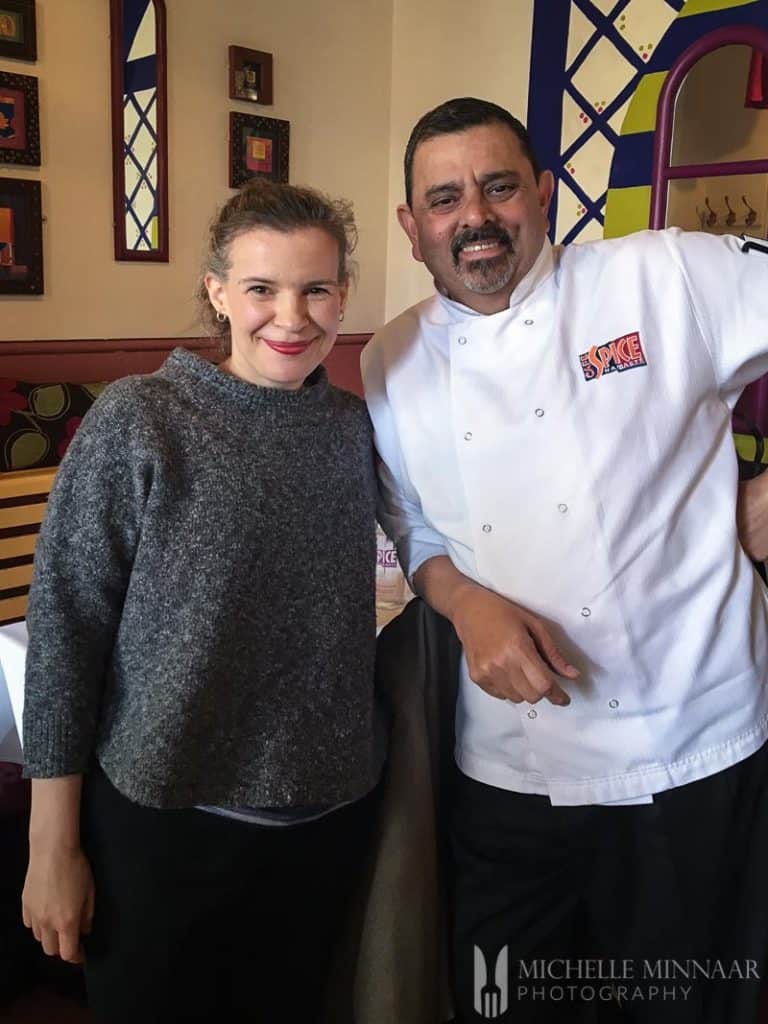 Cooking like Mr. Todiwala
You can make your own authentic Indian food right in your kitchen. Start with the dhaan saak. However, if you feel like you truly want to challenge yourself, listen up! You can make your dishes taste like they are from India. To do so, you shouldn't hesitate in purchasing the latest edition of Mr. Todiwala's spice box cookbook. In this spectacular cookbook, Chef Towidala creates 120 delicious recipes with only 10 spices!
You can also try recipes from the Indian's summer cookbook. Here, Mr. Todiwala shares his light, minimum fuss and maximum pleasure garden recipes. Do you enjoy having company around in your garden? Yes? Then this is the cookbook for you!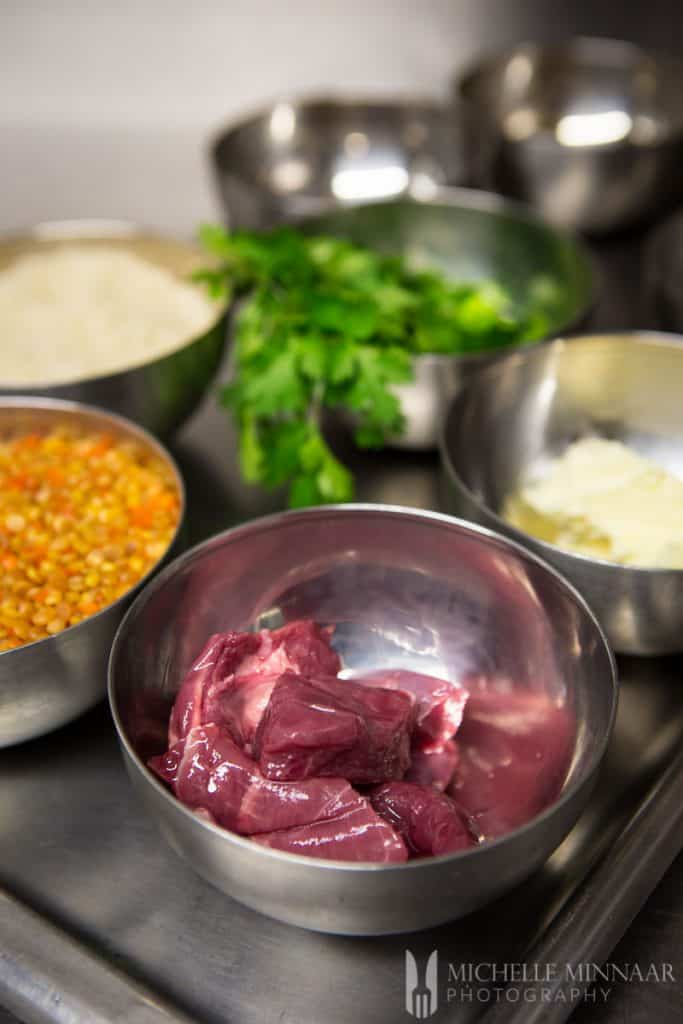 I came across the dhaan saak recipe in Café Spice Namaste. You can enjoy similar recipes from Café Spice Namaste in his cookbook, The Café Spice Namaste.
Now, you too can cook a high quality, Parsee dish on any given night! Just flipping through his cookbooks, I found out how much knowledge I am missing on Indian cuisine. I highly recommend you read at least one of his cookbooks, if you aspire to become the master of spices.
What is dhaan saak
The literal translation of "dhaan" is rice, and "saak" is the mixture between lamb and lentils. Generally, the dhaan saak is a traditional Sunday Roast dish. It's a little bit different from our Sunday roast in the UK.
As I mentioned before, the dhaan saak is not represented well enough in some of the restaurants here. The original Parsee dhaan saak should only feature lamb. There shouldn't be any other variations of this recipe such as prawns or beef, although sometimes in India lamb can't be afforded and chicken used instead. If you come across a dhaan saak with these ingredients, then you are tasting the wrong version!
The dhaan saak wouldn't be complete without the deep-fried lamb kebabs. These are also known as sheek kavab. The deep-fried lamb kebabs are one of the most popular street foods in India. The roots of this recipe go back all the way to Persian times. Have you ever been to India? If you have, consider yourself lucky! You might have tried the sheek kavabs. However, they vary from region to region. You might need to do a lot of tastings to find your favourite sheek kavabs for your dhaan saak. Luckily, Chef Todiwala is an expert of these flavours and can produce sheek kavabs that can turn heads of even the toughest Indian cooks!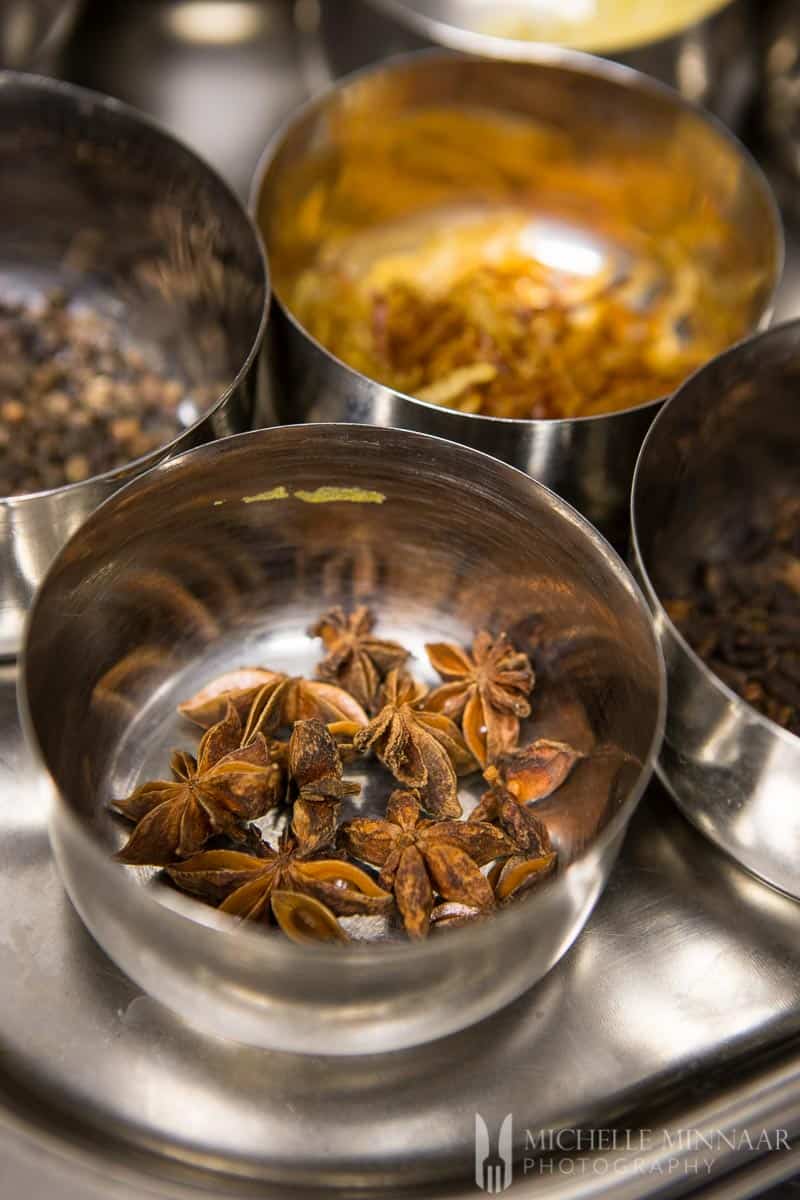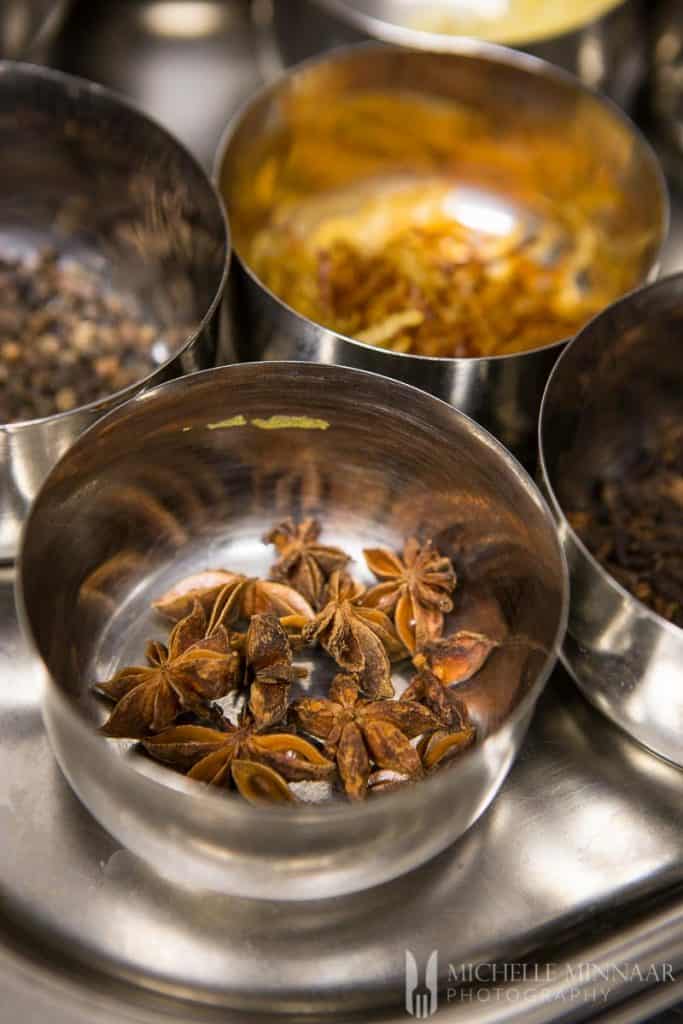 Parsee cooking
All this time, I have been talking about Parsee cuisine, I need to explain to you what Parsee culture is. Parsee is a community currently in India and Pakistan. They originally came from Iran around the 10th century. Hence, Parsee cuisine is the traditional food from this region. A traditional Parsee meal includes eating rice with a side of curry or lentil (daal). The dhaan saak is one of the most popular dishes of Parsee cuisine. Moreover, it's custom that Parsee diners include a side of Kachumbar, which is an onion-cucumber salad.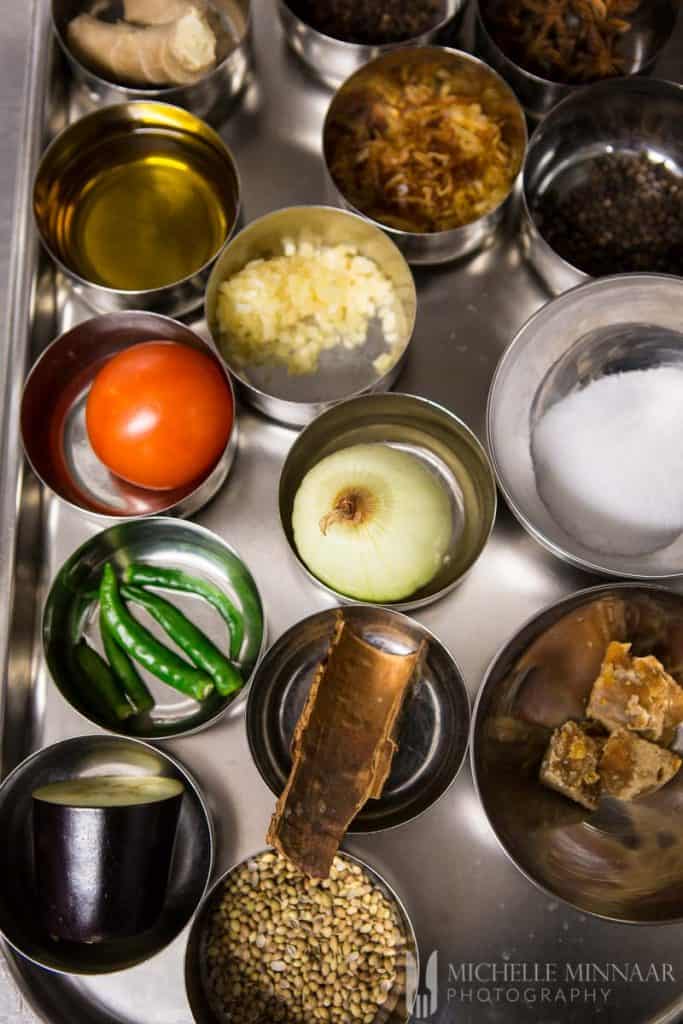 Lastly, eggs are very popular in the Parsee cuisine. I know that there are no eggs in the dhaan saak. However, they are a part of the daily lives of the Parsee community. They usually scramble the eggs with some spices, a dish also known as akuri. Would you be willing to try an omelet with Indian spices? Just the very thought of this excites me!
Print
Dhaan Saak
---
Author:

Michelle Minnaar

Prep Time:

1 hour 30 minutes

Cook Time:

1 hour 30 minutes

Total Time:

3 hours

Yield:

8

servings

1

x
Description
This is the ultimate dhansak recipe you can find, sticking to the traditional Indian lamb recipe. It's a lot of work but so worth it!
---
Dhaan Pulao
75

ml (5 tbsp) vegetable oil

2.5

cm (1in) cinnamon stick

3

cardamoms

3

cloves

4

star anise

500g

(1lb) basmati rice, washed and drained

3

onions, finely sliced

10

ml (2 tsp) salt

30

ml (2 tbsp) mint, chopped

30

ml (2 tbsp) coriander leaves, chopped
Masala for Cooking Lamb
5

cm (2in) cinnamon bark

6

cardamom

6

cloves

10

ml (2 tsp) cumin seeds

10

peppercorns

20

ml (4 tsp) coriander seeds

8

red chillies

7.5

cm (3in) fresh ginger, roughly chopped

12

garlic cloves, roughly chopped

30

g (1oz) fresh coriander, including stalks
Masala for Final Flavouring
4

cardamom

3

cloves

3

star anise

5

ml (1 tsp) cumin seeds

8

black peppercorns

3

red chillies

10

ml (2 tsp) dried fenugreek
Daal
100

g (3oz) toor daal

60

g (2oz) channa daal

60

g (2oz) moong daal

100

g (3oz) masoor daal

1

small eggplant, cubed

100

g (3oz) pumpkin, peeled and chopped

30

ml (2 tbsp) fresh dill, coarsely chopped

1

colocasia leaf [if available]

60

g (2oz) fresh methi leaves

15

ml (1 tbsp) tamarind paste

100

g (3oz) jaggery

30

ml (2 tbsp) coriander stalks, chopped

30

ml (2 tbsp) mint stalks, chopped
Salt, to taste
Lamb
500

g (1lb) leg of lamb, in 2.cm (1in) cubes

30

ml (2 tbsp) vegetable oil
Sheek Kavab
500

g (1lb) minced lamb

30

g (1oz) fresh coriander, minced

30

g (1oz) fresh mint, minced

2.5

cm (1in) fresh ginger, minced

6

garlic cloves, minced

5

ml (1 tsp) garam masala powder

5

ml (1 tsp) ground cumin

5

ml (1 tsp) ground coriander

1

green chilli

2.5

ml (½ tsp) chilli powder

2.5

ml (½ tsp) ground turmeric

5

ml (1 tsp) lime juice

2.5

ml (1 tsp) salt
Cachumber
1

large onion, finely sliced

30

g (1oz) fresh coriander, chopped

30

g (1oz) fresh mint, chopped

1

green chilli, finely chopped

1

small tomato, deseeded and chopped

5

ml (1 tsp) white vinegar
Salt, to taste
Dhaan Saak
Dhaansaak must be served as an entire meal. It's a matter of putting all the elements together now.
---
Instructions
Dhaan Pulao
Heat the oil in a casserole and add the spices.
When well browned add 2 onions and saute gently stirring regularly until they are a deep brown.
Add the rice.
Saute the rice for 5 minutes on a medium heat stirring regularly so that all the grains get evenly cooked.
Add hot water up to 2.5cm (1in) above the level of the rice. Stir for a minute, cover and allow to cook. Cook at a low heat so that the pulao cooks gently.
Check on the rice every now and again, stirring from the bottom up with a flat wooden spatula. If you need more water add it slowly, a little at a time.
The pulao should take approximately 15-20 minutes to cook. When the grains are cooked, set aside but do not uncover the pot.
For the garnish, brown the last onion until light golden. Drain and remove onto a paper towel to drain well.  If well fried these will be crisp and should be sprinkled over the rice just before serving.
Sprinkle with mint and coriander.
Masala for Cooking Lamb
Except for the coriander, all the spices should be gently roasted in a skillet or wok, stirred regularly.
When the spices have changed colour, smell gorgeous and look roasted, remove from the heat.
Transfer to a food processor and blend, adding a little water at a time in order for a fine paste to be formed. Don't forget to include the fresh coriander.
Masala for Final Flavouring
Roast all the ingredients gently in a wok or skillet, stirring regularly.
When the spices have changed colour, smell gorgeous and look roasted, remove from the heat.
Transfer to a grinder and process into a fine powder.
Daal
Wash all the daal (lentils) and transfer to a large casserole.
Add water up to 2.5cm (1in) over the level of the lentils.
Add all the remaining ingredients and bring to a boil, then lower the heat to a simmer.
Whilst cooking, scrape the bottom regularly with a wooden spatula. When the lentils are fully cooked, puree the entire pot with a hand blender, then cover and set aside.
Lamb
Heat the oil in a casserole and saute the lamb on a high heat.
Once the lamb has sealed well and the meat browned, add the masala paste.
Saute for a while until you see the oil escaping along the sides.
Add 150ml (5fl oz) of water, check salt, and cover tightly and cook on a medium heat.
The lamb would take approximately 20-25 minutes to cook well. Remember to stir regularly and add a bit of water if required.
It is ready when the lamb is in a thick gravy. Now you can add the Daal (lentil puree). Now it is called "Saak".
Check for seasoning and, before serving, sprinkle with chopped coriander and mint, then stir.
Sheek Kavab
Mix all the ingredients in a large bowl until thoroughly blended.
Cover the mince mixture and chill in the refrigerator.
Preheat the oven to 200°C/400°F/gas mark 6.
Roll into 2.5cm (1in) balls.
Place the balls onto a baking sheet and bake them for 20 minutes.
Cachumber
Mix all the ingredients in a bowl.
Dhaan Saak
Place the Dhaan Pulao on a plate.
Mix the Lamb and Daal together to form the Saak.
Add the Sheek Kavab to the meat.
Serve Cachumber on the side.
Notes
If you can't get hold of fresh methi leaves, use 15ml (1 tbsp) dried methi leaves instead.
Use brown sugar instead of jaggery.
Category:

Curry

Method:

Braise

Cuisine:

Indian
Nutrition
Serving Size:

A full plate of food

Calories:

894

Sugar:

24.3 g

Sodium:

1584 mg

Fat:

23.8 g

Saturated Fat:

5.9 g

Carbohydrates:

128.4 g

Fiber:

9.1 g

Protein:

41.5 g

Cholesterol:

90 mg
Keywords: dhaan saak, lamb dhansak recipe, Dhaan Pulao, Sheek Kavab
save the recipe to your pinterest board