Yes! This sugar free angel food cake tastes as good as it looks. Whether you want to enjoy this cake for breakfast with a pot of coffee or enjoy a slice with your afternoon tea, it will not fall short of expectations.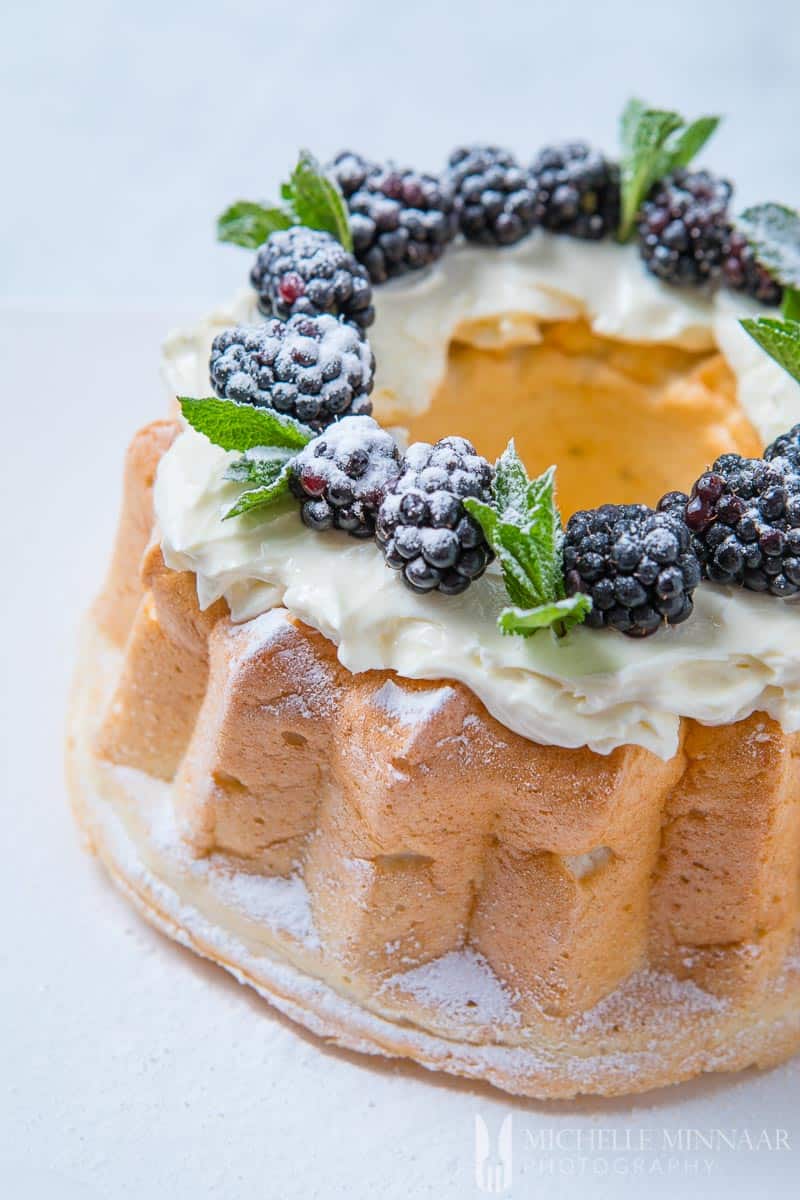 The sponge is soft, while the top has a golden touch. Just one look look at this sugar free angel food cake, will make you want to cut it with a knife and steal a slice.
What's more is that you can enjoy this cake guilt-free because the recipe doesn't contain any sugar! It is all thanks to the Hermesetas that we can enjoy healthier sweets which are low in calories and sugar.
Give this angel cake a go and see for yourself that you don't need sugar to make something delicious!
sugar free angel food cake
Angel food cake is a popular variety of cake in the US as well in the UK, where you can even purchase the pre-made stuff in the supermarkets.
Of course, I am an ambassador for fresh and healthy food, so making this sugar free angel food cake was really exciting. Now, the definition of an angel cake is that it is a sponge which comprises egg whites, flour and sugar.
As you can see, sugar is an integral component for this angel food cake recipe. However, thanks to Hermesetas, we've managed to create a recipe that doesn't involve sugar at all and still tastes just as good. For more recipes, click here.
Sometimes, people like to toss in a whipping agent such as whipped cream or cream of tarter. Most importantly, an angel food cake recipe does not call for the addition of butter. 
So, imagine a fluffy white cake that's not made from sugar or butter. Who knew it was possible?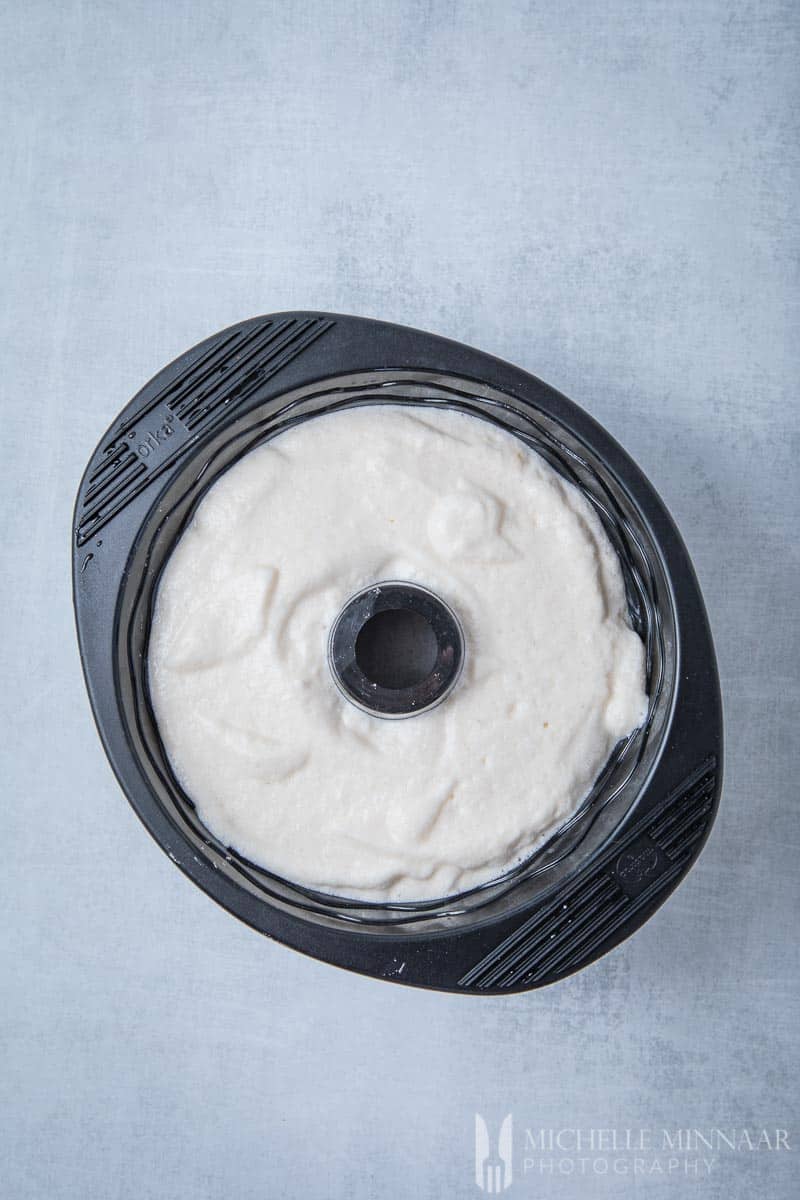 sugar free with hermesetas
As mentioned above, it is thanks to the low calorie Hermesetas sweetener that this sugar free angel food cake is even possible. Since 1904 Hermes Sweeteners, the mother company, has been producing high-quality table top sweeteners. The latter comes in the form of little tablets, liquid and granulated sweetener.
This Swiss company, based in Zurich quickly gained popularity since its inception. In 1932, Hermesetas became the first branded sweetener in the world. Today, the company has produced special products for every purpose and has established brands.
The products themselves use high-intensity calorie-free sweetening ingredients such as saccharin, cyclamate or sucralose.
To give you an idea just how efficient these products are, one Hermesetas Mini Sweeteners tablet provides you with the same sweetness as one teaspoon of sugar, but saving 12g of sugar! Same goes for a single teaspoon of Hermesetas granulated sweetener. Calorie and guilt-free!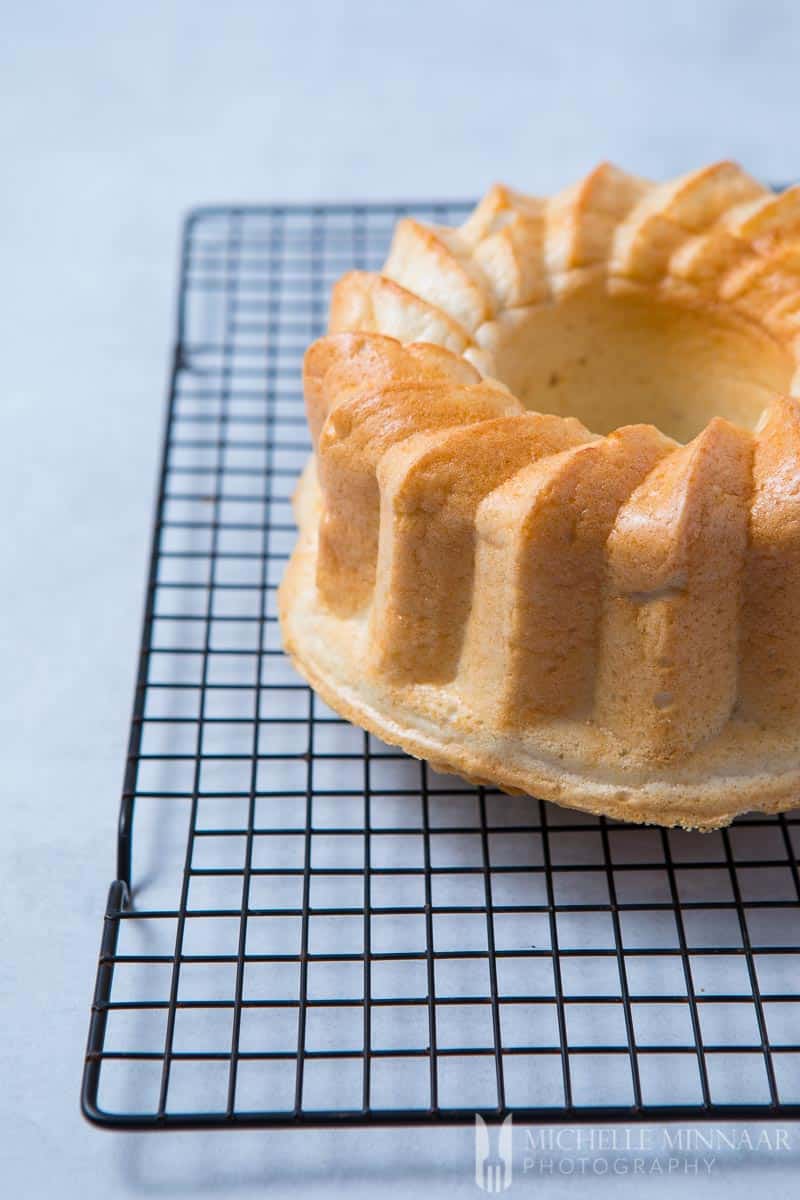 low calorie Hermesetas
This sugar free angel food cake is not the only thing you can prepare with Hermesetas. In fact, there are many different types recipes that you can try out.
Perhaps you'll discover your favourite dessert but this time sugar-free and equally tasty! You can browse through a list of mouth-watering recipes which require the use of Hermesetas sweeteners instead of sugar here.
Finally, life might get a little bit easier for those suffering from a diabetic condition, thanks to these healthier alternatives! For this sugar free angel food cake, you'll need the liquid Hermesetas sweetener.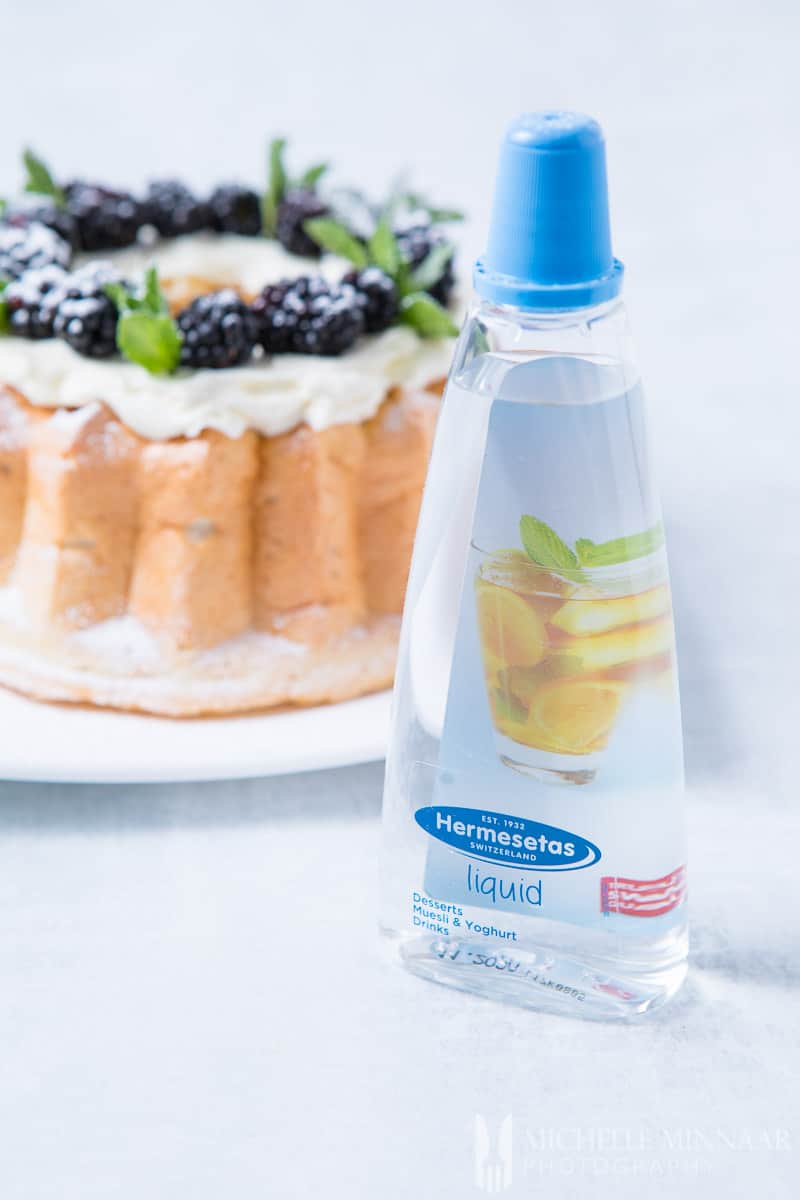 history of artificial sweeteners
It's a funny story how low-calorie sweeteners were discovered. Did you know that it was all an accident that took place in 1878 by the German chemist Dr. Christian Fahlberg?
He unintentionally discovered saccharin, thus marking the start of low-calorie sweeteners that shaped the food industry today as we know it.
The artificial sweeteners industry became even more popular with the outbreak of World War One. Sugar supply in Europe reached critically low levels and people were looking for alternative ways to sweeten their food.
Hence, after World War One, sugar-free sweeteners became a regular product found in many kitchens!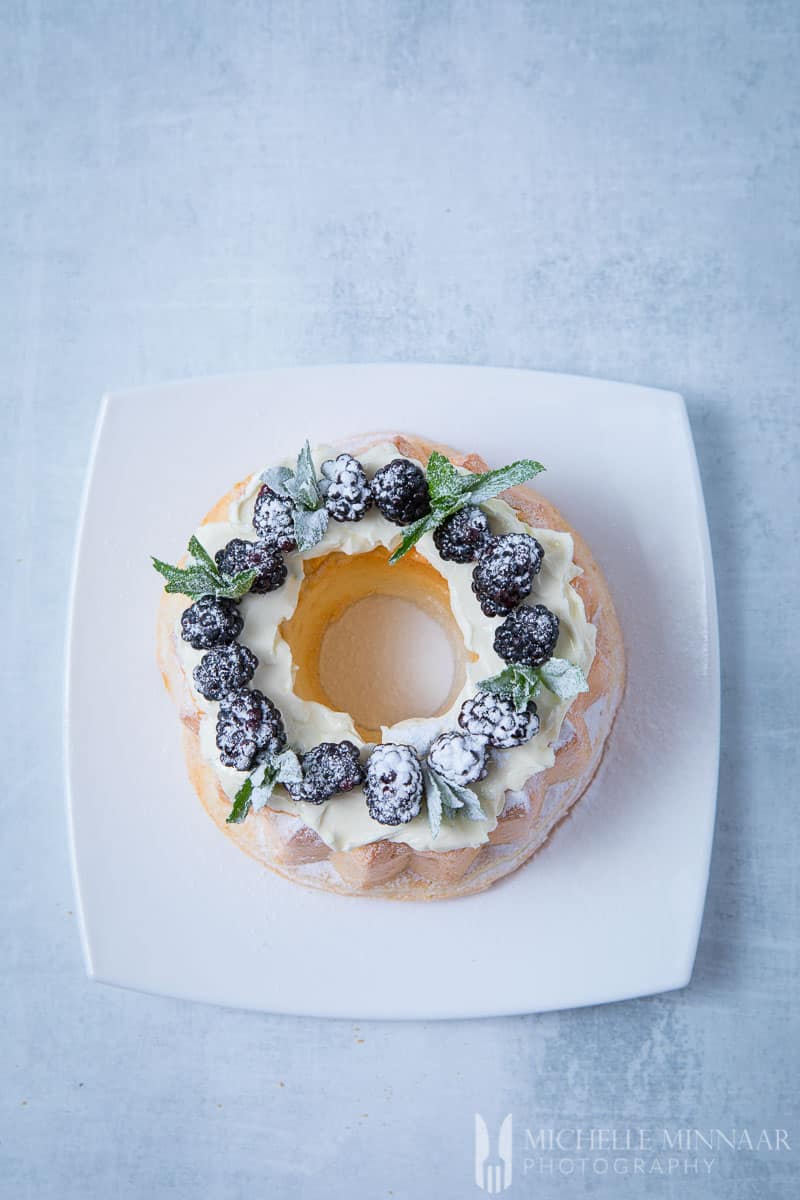 healthy angel
This sugar free angel food cake looks just as beautiful as my Christmas pavlova wreath recipe, thanks to the toppings! As a finishing touch, I love to add a bit of cream cheese, berries and mint.
Some people enjoy the angel food cake as it is. Trust me, the sponge is soft enough and doesn't need any moisture. However, I just love the combination of the angel food cake with cream cheese.
You may also choose to make a cherry coulis and pour it over the sugar free angel food cake. You can find the recipe here.
Otherwise, you can also opt for ice cream, such as a delicious no churn peanut butter Oreo ice cream. Otherwise, melting a bit of dark chocolate and drizzling some on top is another option. Besides, the sponge is sugar free so indulge in a little bit of chocolate!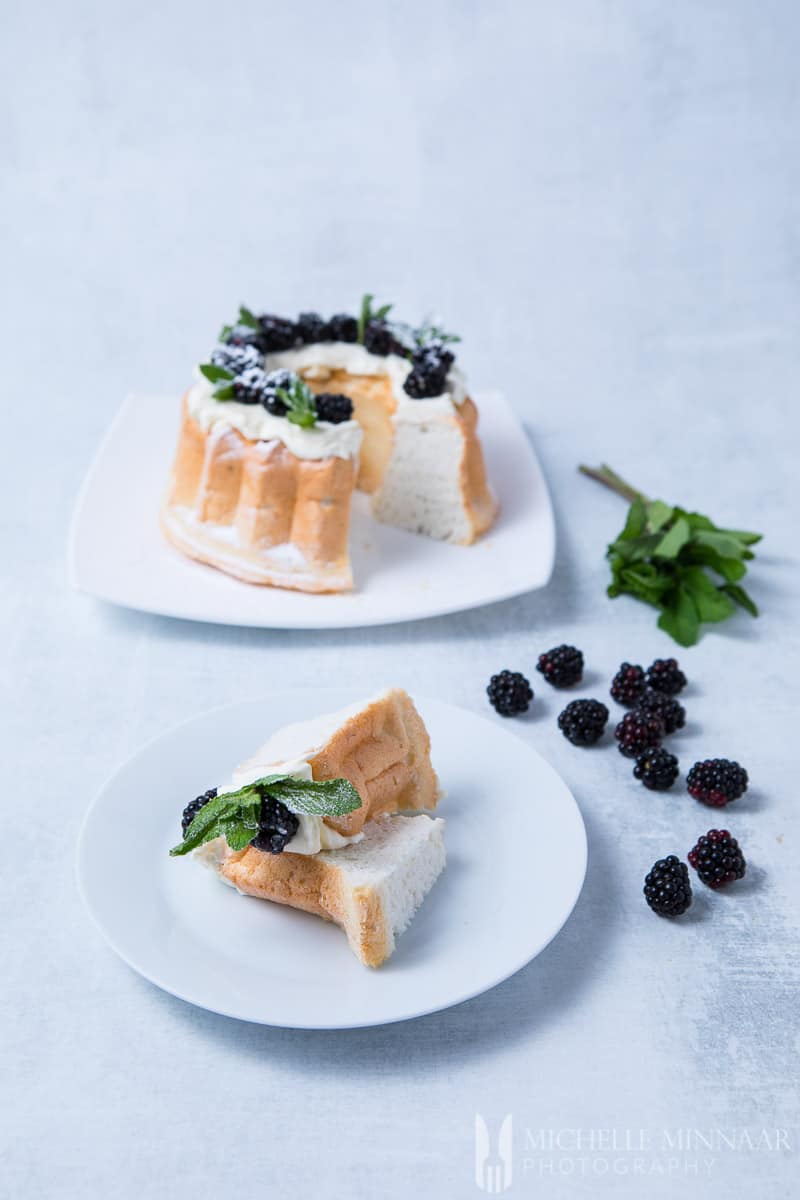 sugar free
I've got a lot of delicious recipes waiting for you on my blog. However, some of them include sugar. Therefore, I've come up with some of my own recipes which I think are suitable for using the Hermesetas sweetener.
As a result, you'll have a healthier dessert and you won't need to have any doubts whether or not you'll fit into that summer swim suit. For example, why don't you try making some of these:
Print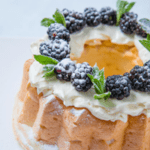 Sugar Free Angel Food Cake
---
Description
Have you ever considered baking a sugar free angel food cake? Yes, it is a possible! All you need is the right low-calorie sweetener, such as Hermesetas.
---
125g

(1 cup) flour

1.25

ml (¼ tsp) salt

12

large egg whites

7.5

ml (1½ tsp) cream of tartar

10

ml (2 tsp) vanilla extract

20

ml (4 tsp) Hermesetas liquid

Cream cheese [optional]

Berries [optional]

Mint [optional]
---
Instructions
Preheat the oven to 180

°C/350°F/gas mark 4.

Combine the salt and flour and sift three times. Set aside.

Beat the egg whites in a mixer until foamy, which should take about 2 minutes.

Add cream of tartar and beat until soft peaks form.

Pour in the vanilla and artificial sweetener and make sure the ingredients are well incorporated.

Gently fold dry ingredients into whipped egg whites. Fold until just incorporated.

Carefully pour batter into an ungreased angel food cake pan.

Bake for 40 minutes or until

lightly browned and the cake springs back when lightly touched.

Immediately invert on to a wire rack and allow to cool completely.

Decorate with cream cheese, fresh berries and mint. [optional]
Notes
Traditional recipes call for 200ml (7fl oz) sugar in this recipe. I made use of Hermesetas liquid where 50ml (10 tsp) of sugar equates to 5ml (1 tsp). Thus 20ml (4 tsp) of Hermesetas was used in this cake. Feel free to tweak the sweetness.
Prep Time:

30 minutes

Cook Time:

40 minutes

Category:

Dessert

Cuisine:

American
Nutrition
Serving Size:

1 serving

Calories:

60

Sodium:

61 mg

Carbohydrates:

9 g

Protein:

4.9 g
save the recipe to your pinterest board
P.S. This is a sponsored post.