When you think of an apple crisp recipe, you generally associate lots and lots of granulated sugar required to make the dish palatable.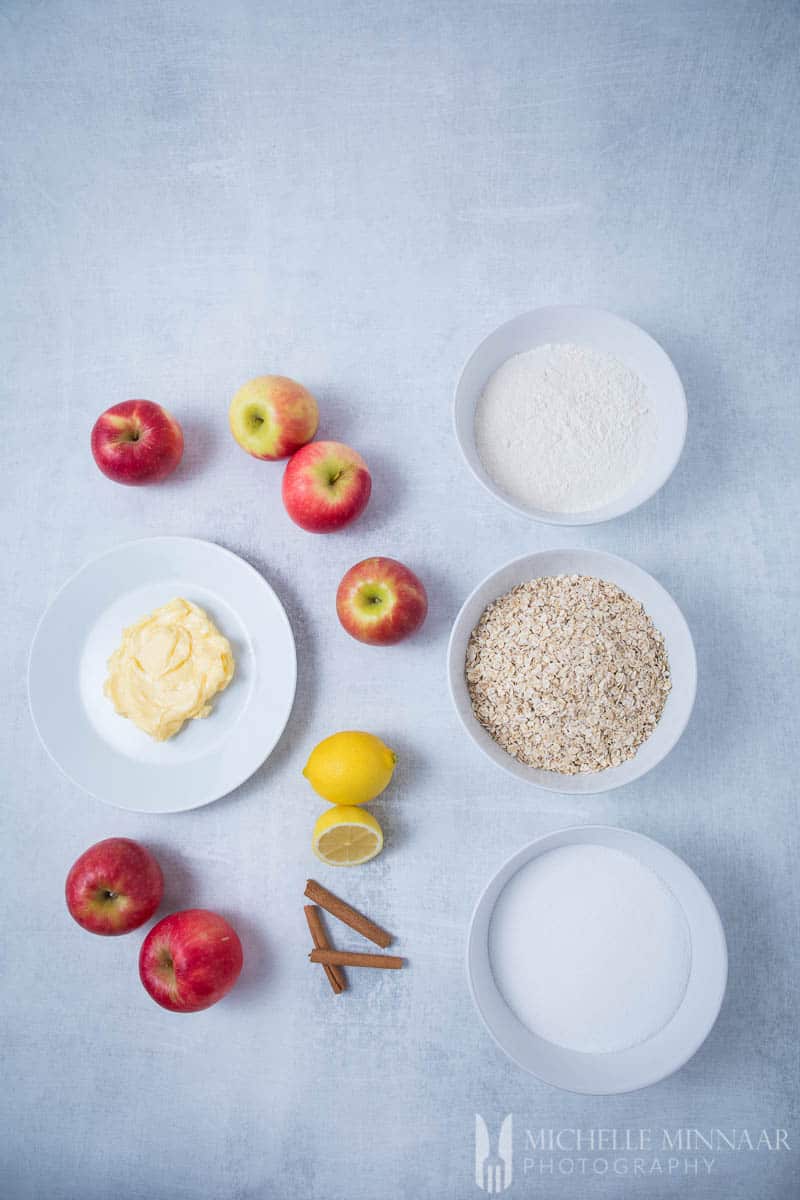 There were times in the kitchen when I was cooking or baking desserts, and I couldn't believe just how much sugar is needed for some recipes. Well, would you have ever imagined of making sugar free dessert let alone making a sugar free apple crisp?
Yes, it is possible to prepare the aforementioned with the right sugar substitute, which is a low-calorie sweetener and is just as intense when it comes to delivering sweetness. Thanks to Hermesetas, cooking sugar-free desserts is possible!
sugar free apple crisp
An apple crisp is a dessert which comprises chopped apples that are generally topped with a layer of crisp crust, which is then baked. Apple crisp is also known in the UK as an apple crumble.
Ordinarily, you need cooked apples, brown sugar, butter, flour, cinnamon. However, there are also versions where you can find ingredients such as oats, ginger and nutmeg as well as versions with other types of fruits.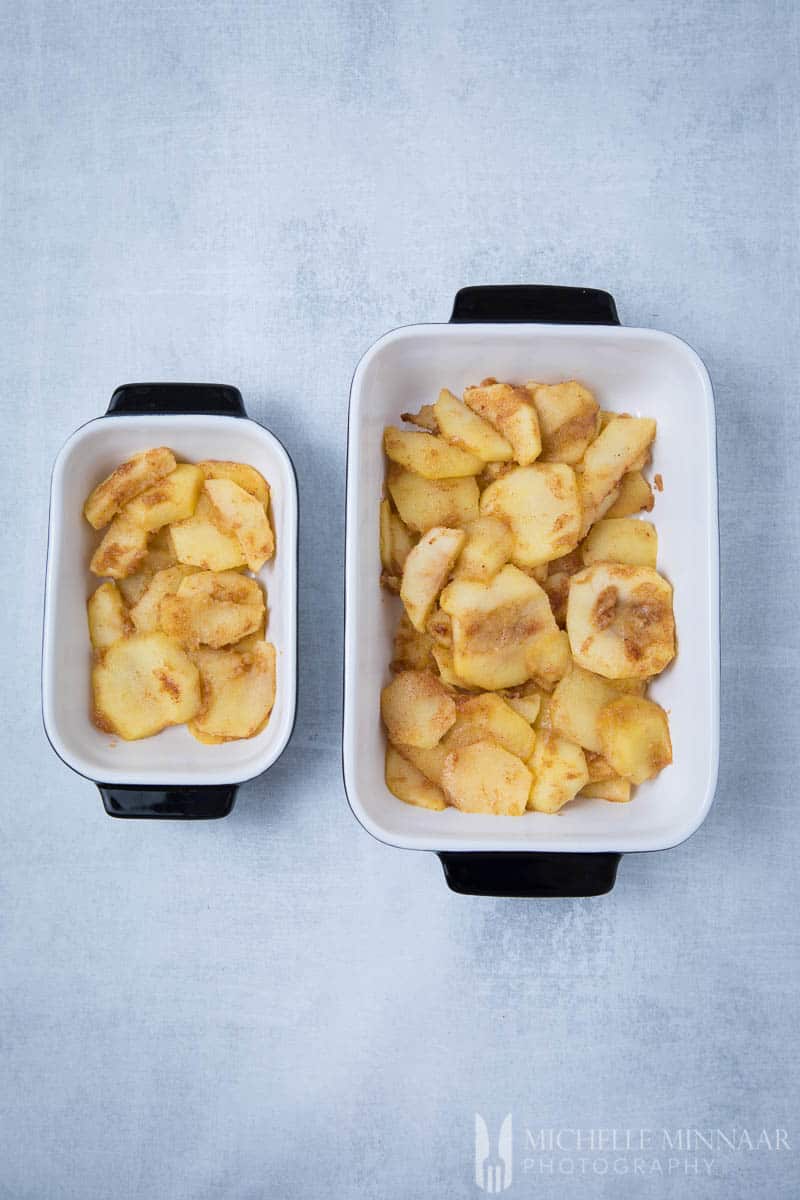 Hermesetas
The secret to making this sugar free apple crisp is the Hermesetas Granulated sweetener. First and foremost, it is heat stable and therefore perfect for cooking, baking, and sprinkling on fruits or cereal.
You can also add it to hot drinks. Would you believe that there are only 2 calories per spoonful? Ultimately, it has over 90% fewer calories than sugar per serve (1.5 vs. 16.7 Cal).
A single teaspoon of Hermesetas Granulated sweetener sweetens as much as a teaspoon of sugar. So, in most cases, you can actually use a 1:1 ratio when you cook with it!
All Hermesetas products are developed by and manufactured for Hermes Sweeteners Ltd., based in Switzerland. Hermesetas products are produced in modern food processing facilities all over Europe with each production site specialising in different Hermesetas product types.
Complying with Swiss quality requirements, all manufacturers have extremely high quality standards. To learn more about the Hermesetas company and its history, click here.
I've already made two sugar free desserts using Hermesetas products, and they turned out splendid! Check out my sugar free chocolate chip cookies, which are ideal if you want cut down on your kids' sugar consumption.
If you want to cook to impress without paying the price, then this sugar free angel food cake is a popular choice for dinner!
the apples
To obtain the best flavour in your sugar free apple crisp, you'll need to source apples that are quite tart. The apple of choice for baking is generally a Granny Smith apple because of its high acidity.
When you bake it, it retains its shape and doesn't fall apart. Sometimes, red apples can become too mushy and they tend to lose themselves in the overall sweetness.
In either case, these apples are perfect for baking and should get you the end result you are looking for:
Jonagold: they and also tart and hold extremely well in the oven.
Honeycrisp: crisp texture and holds well.
Braeburn: releases quite a lot of juice but without becoming mushy.
Pink Lady: sweet and tart. Best to eat as is!
Winesap: deep cider notes and holds well.
Mutsu: very solid and firm. Perfect for baking for longer periods.
If you've bought too many apples, you can use the leftover ones next day for making a light creamy apple salad. Or, you can go all on and make apple pie cookies instead.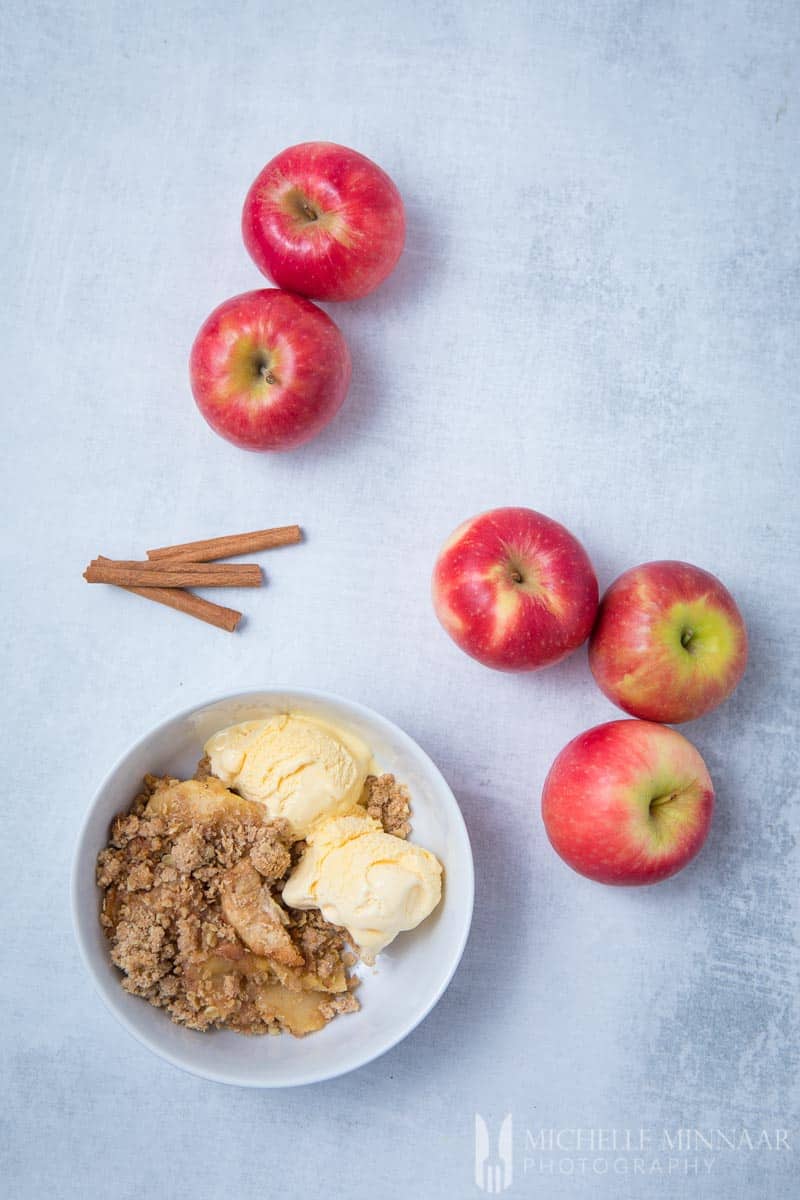 apple crisp recipe
What I enjoy most about a sugar free apple crisp is that you can easily jazz it up with additional fruits. For example, take inspiration from my apple and blackberry crumble.
Blackberries and apple go hand in hand and so do rhubarb and apple. I highly recommend you try one of these addictive combinations if you have any of these ingredients at home.
Otherwise, why not just toss in a few cherries? How about adding a bit of apple to this cherry crumble pie? In my opinion, the more fruit the better.
Sometimes, when you experiment with fruit, you need just one more ingredient to bind all the flavours together. Usually, this involves some form of alcohol such as rum or port, as I did here with my easy plum and port crumble.
The alcohol will create a marriage between two or three ingredients, tying everything into a cohesive dessert.
vanilla
Once your sugar free apple crisp is out of the oven, give it some time to cool off. What better way to finish off an apple crisp or apple crumble than with a scoop of delicious vanilla ice cream? If you are sugar conscious, there are diabetic ice creams on the market.
For extra flavour, you can also try my no churn peanut butter oreo ice cream? The chunks of oreo cookies inside lend give even more texture to the dessert.
There is another combination that never fails when it comes to apples and cinnamon. If you want to compensate on the lack of sugar in the sugar free apple crisp, then I urge you to make a luscious caramel.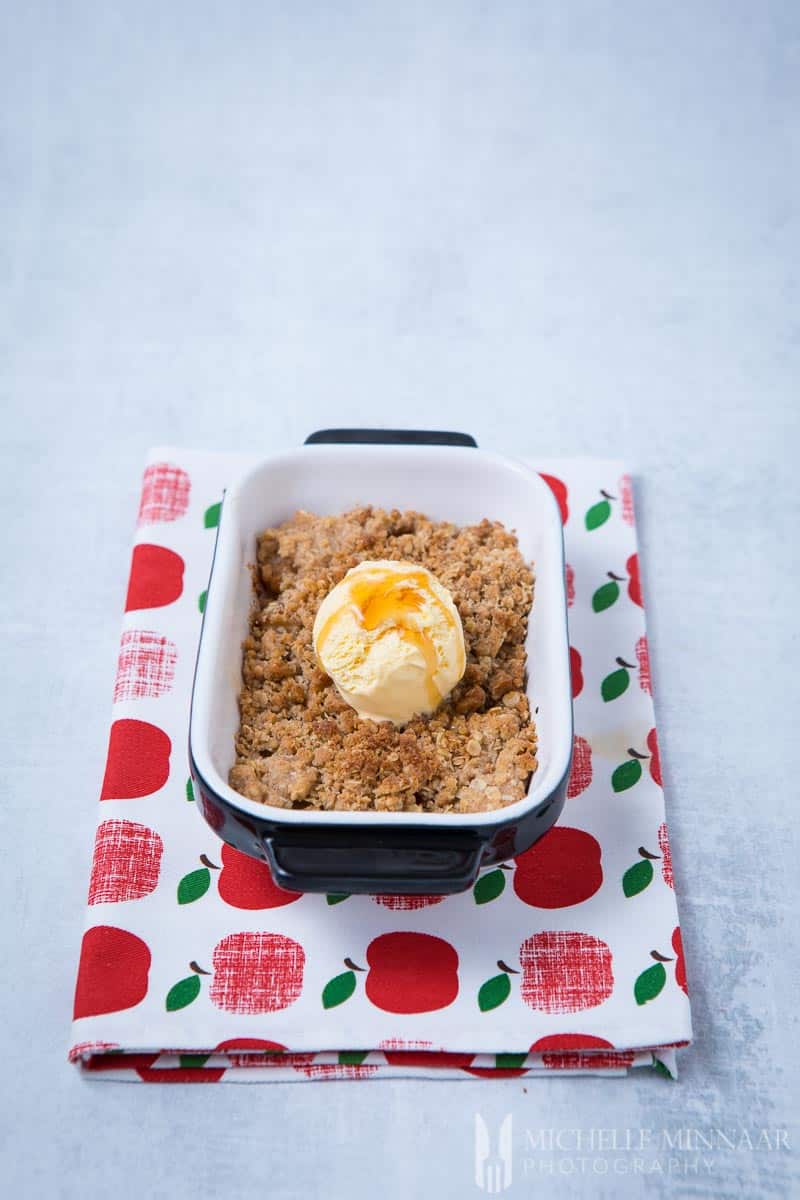 How would you use Hermesetas sweetener?
Print
Sugar Free Apple Crisp
---
Description
This sugar free apple crisp is America's answer to UK's diabetic apple crumble. You can indulge in the sweet dessert totally guilt-free.
---
FILLING
45

ml (3 tbsp) butter

6

apples, cored, peeled and sliced

30

ml (2 tbsp) flour

30

ml (2 tbsp) lemon juice

2.5

ml (½ tsp) vanilla extract

2.5

ml (½ tsp) ground cinnamon

60

ml (¼ cup) Hermesetas Granulated sweetener
TOPPING
125

ml (½ cup) flour

125

ml (½ cup) oats

125

ml (½ cup) sugar

2.5

ml (½ tsp) baking powder

1.25

ml (¼ tsp) ground cinnamon

80

ml (⅓ cup) butter
---
Instructions
Preheat the oven to 190°C/170°C fan/375°F/gas 5.
For the filling, melt the butter in a large saucepan and gently fry the apples for 3 minutes.
Add the flour, lemon juice, vanilla, cinnamon and Hermesetas granulated sweetener and stir until everything is well-mixed.
Continue to cook the apples for another 5 minutes then remove from the heat and set aside.
Place all the filling ingredients in a large bowl then rub the mixture with your fingertips to make a light breadcrumb texture.
Pour the apple filling in a baking dish then sprinkle the crumble mixture on top.
Bake for 30 minutes or until the crisp is golden brown. Enjoy warm with ice cream.
Prep Time:

30 minutes

Cook Time:

45 minutes

Category:

Dessert

Method:

Bake

Cuisine:

American
Nutrition
Serving Size:

1 serving

Calories:

285

Sugar:

40.8 g

Sodium:

45 mg

Fat:

6.7 g

Saturated Fat:

3.8 g

Carbohydrates:

57.9 g

Fiber:

8.3 g

Protein:

1.9 g

Cholesterol:

15 mg
Keywords: sugar free apple crisp recipe, diabetic apple crumble, apple desserts uk, apple cobbler uk, sugar free crisp, low calorie apple crisp
save the recipe to your pinterest board
P.S. This is a sponsored post.