Ropa Vieja is often mistakenly assumed to have originated from Cuba but actually hails from the Canary Islands.
Cook More Spanish Food At Home
Cuba's national dish is made of beef, which is stewed with onion, peppers and tomatoes. Olive and capers are added and the stew is served with yellow rice which has been tinted with annatto. The Canary Islands doesn't just use beef but pork and chicken as well. Somewhere along the line the Cubans dropped the chickpeas and in the Canary Islands fried potatoes are used instead of rice.
Once you take a peek at history, things start making sense. From Columbus' very first voyage, the Canary Islands were used as a pit stop before sailing to the Americas. In fact, Canary Islanders had a remarkable influence in the settlement and development of Spanish America.
In Spanish, Ropa Vieja literally means "old clothes", not such an appealing name for a dish. Local folklore suggests that there once was a poor man, who couldn't afford to feed his children. He became so desperate that he cooked old rags of clothes as if they were meat. With the amount of love he put in the process the concoction miraculously turned into a succulent stew.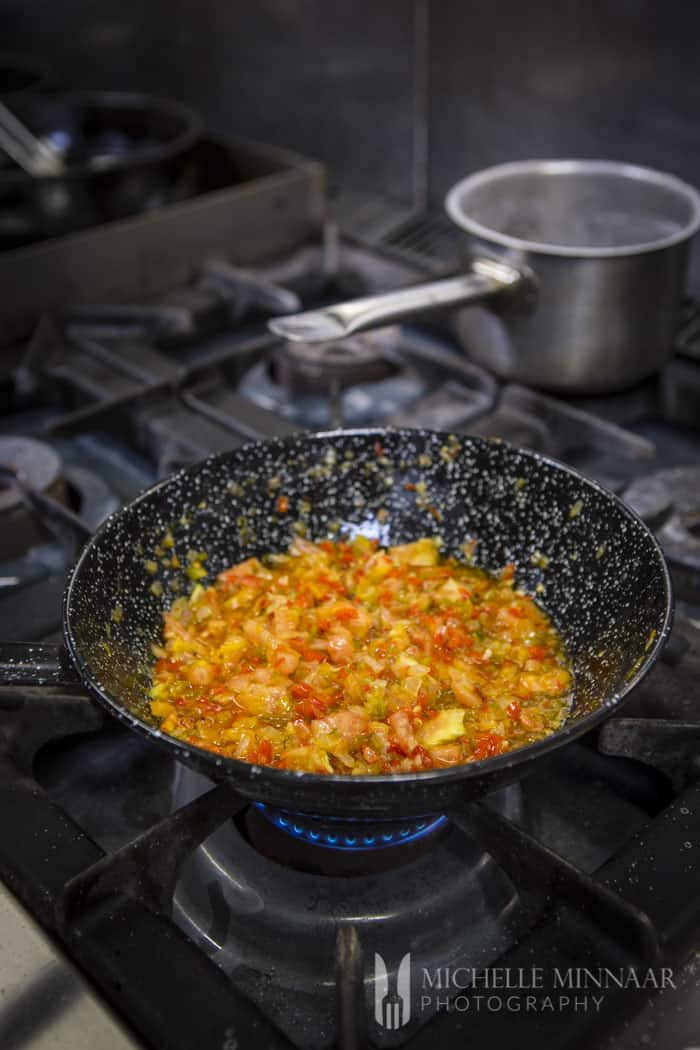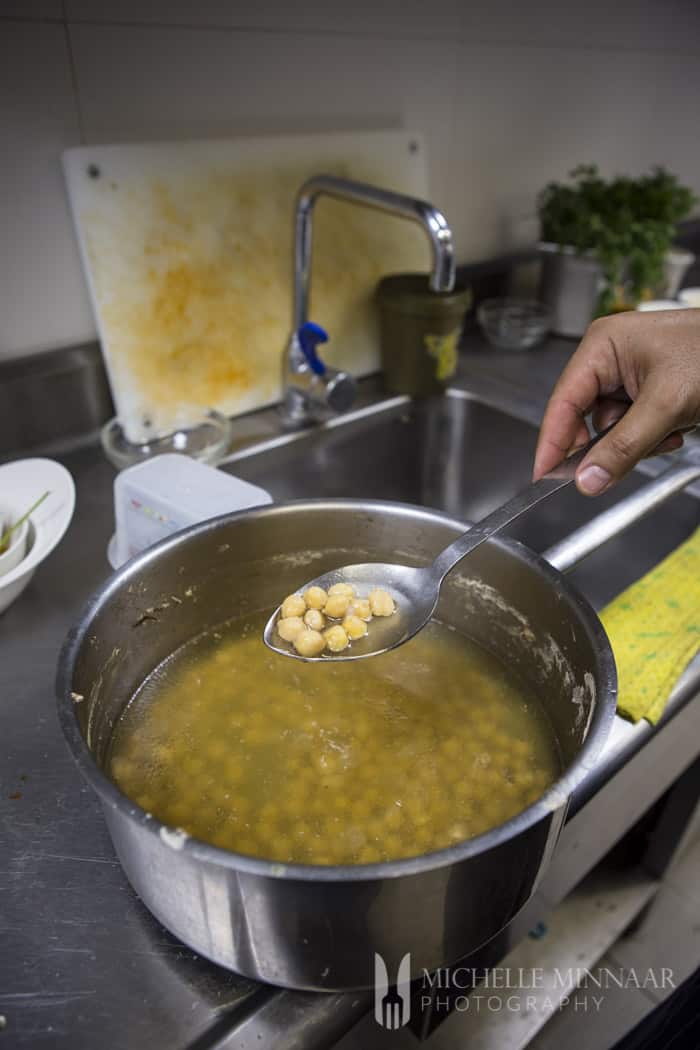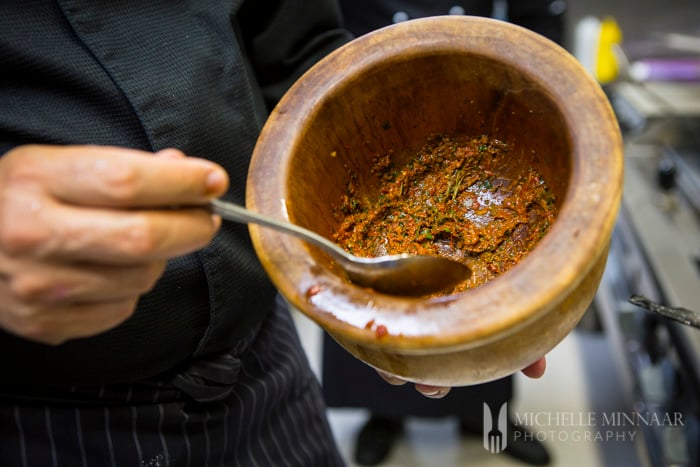 For those of us who are fortunate enough to live in first world countries, food is plentiful today. We can grow our own or buy ingredients at the shops. We have the choice to cook at home, eat at family and friends' homes, at restaurants, buy ready-made meals and if all else fails order Chinese takeaway. We certainly aren't starving as the obesity numbers keep rising.
If you frequently cook roast dinners, you should definitely create this dish with all the leftovers. You can use any type of leftover meat that you have and even the roast potatoes can be used. All you need to do is to create the sofrito base and buy plain chickpeas. Very easy to make and delicious to boot!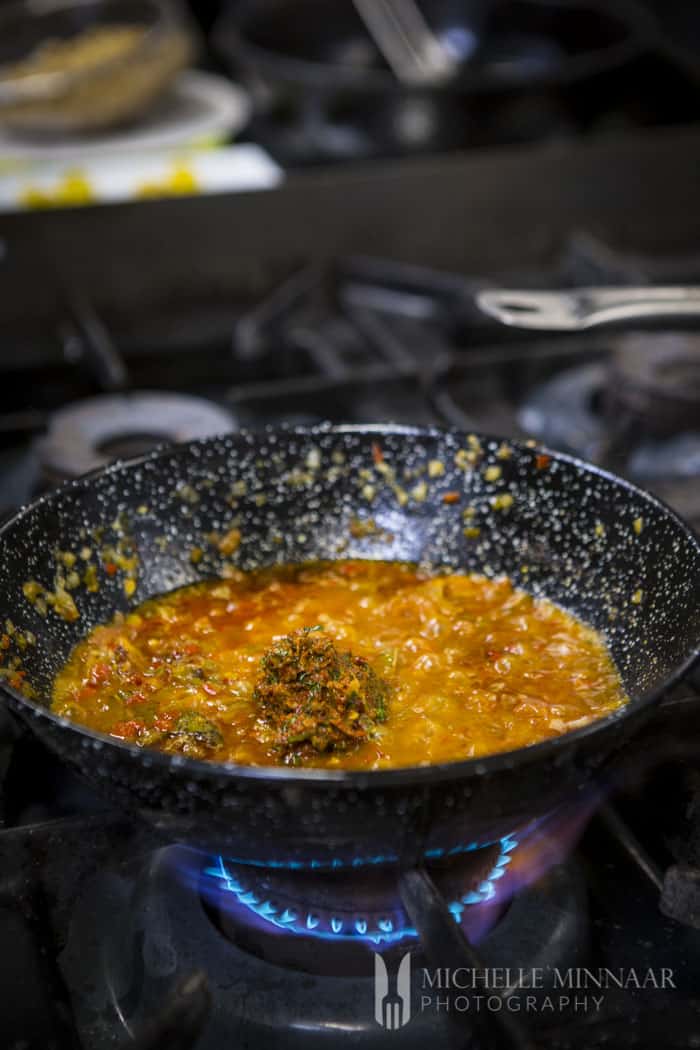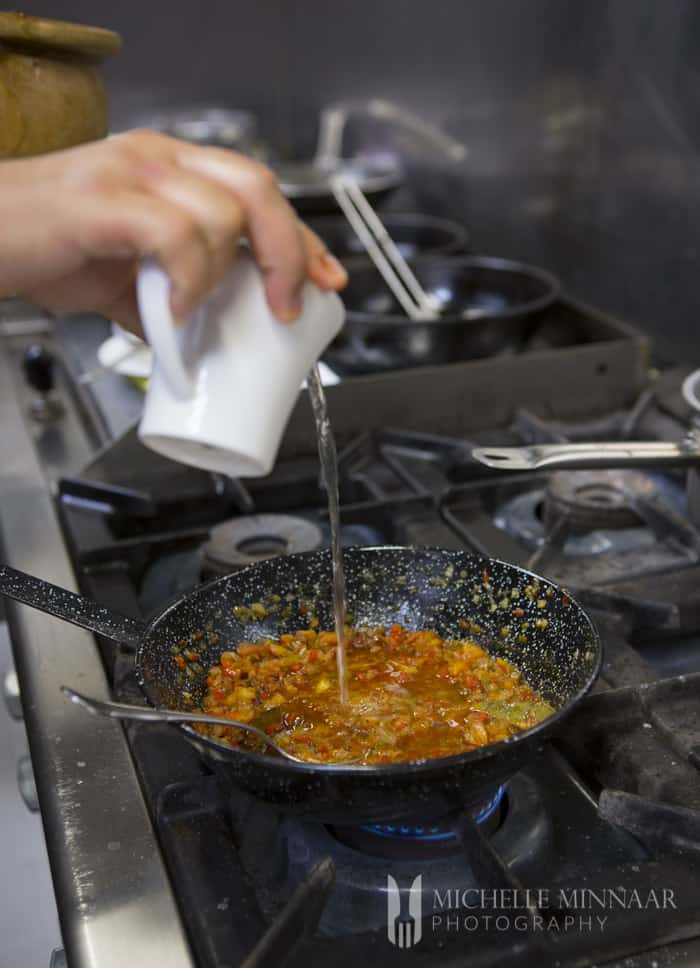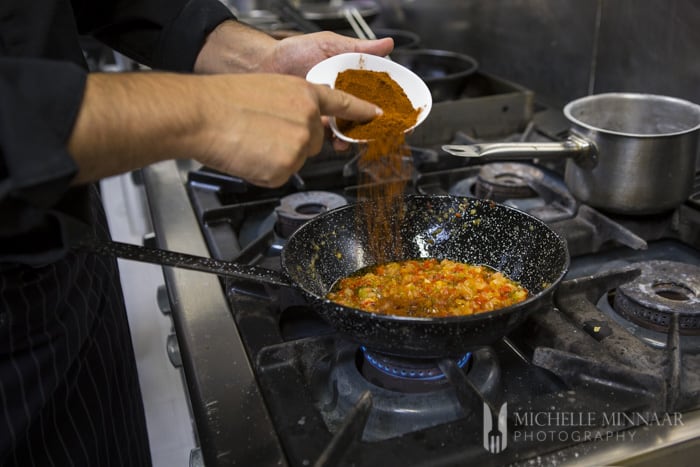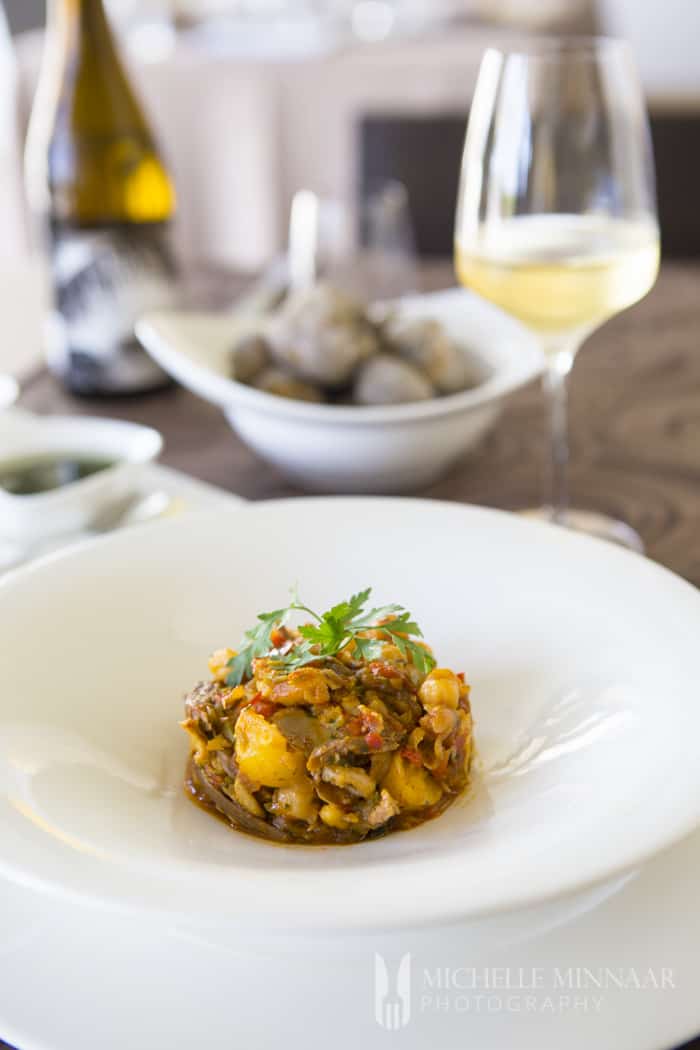 What is your favourite Spanish dish?
A special thanks to Tenerife Tourism, El Ancla and Juan Carlos Clemente for making this recipe possible.
Print
Canarian Ropa Vieja
---
Description
Ropa vieja involves using pork, beef or chicken, stewed with onion, chickpeas, peppers and tomatoes. Olive and capers can be added to your liking. You can serve with yellow rice – tinted with annatto or fried potatoes instead. There are multiple versions of this recipe. All are equally delicious and special.
---
200g

(

7oz

) sofrito

100g

(

3oz

) cumin, parsley, pepper and saffron

400g

(1lb) cooked chickpeas

100g

(

3oz

) braised pork rib

100g

(

3oz

) stewed beef

100g

(

3oz

) cooked chicken meat

150g

(

5oz

) leftover roast potatoes
---
Instructions
Prepare the sofrito in a frying pan.
Crush the cumin, parsley, pepper and saffron with a pestle and mortar.
Add the spice mixture to the sofrito and stir well.
Add the chickpeas, pork, beef, chicken and potatoes.
Mix everything well, season with sea salt and serve.
Prep Time:

30

Cook Time:

30

Category:

Dinner

Method:

Fry

Cuisine:

Cuisine
Nutrition
Calories:

359

Sugar:

Sugars

Sodium:

801 mg

Fat:

10.6 g

Carbohydrates:

36.7 g

Fiber:

Dietary Fiber

Protein:

29.7 g

Cholesterol:

60 mg
save the recipe to your pinterest board