Who can resist the urge to bite into a tempting luscious cherry muffin? I certainly can't. My cherry muffins recipe will leave you coming back for more, enjoying that moist center with filled with delicious Picota cherries inside.
Learn how to make these soft cherry muffins in just a few easy steps, which you can enjoy on their own, as part of breakfast or when you take your coffee break. Also, this recipe is very easy to scale up into large batches for birthday parties at school or bake sales. For what occasion will you make your cherry muffins?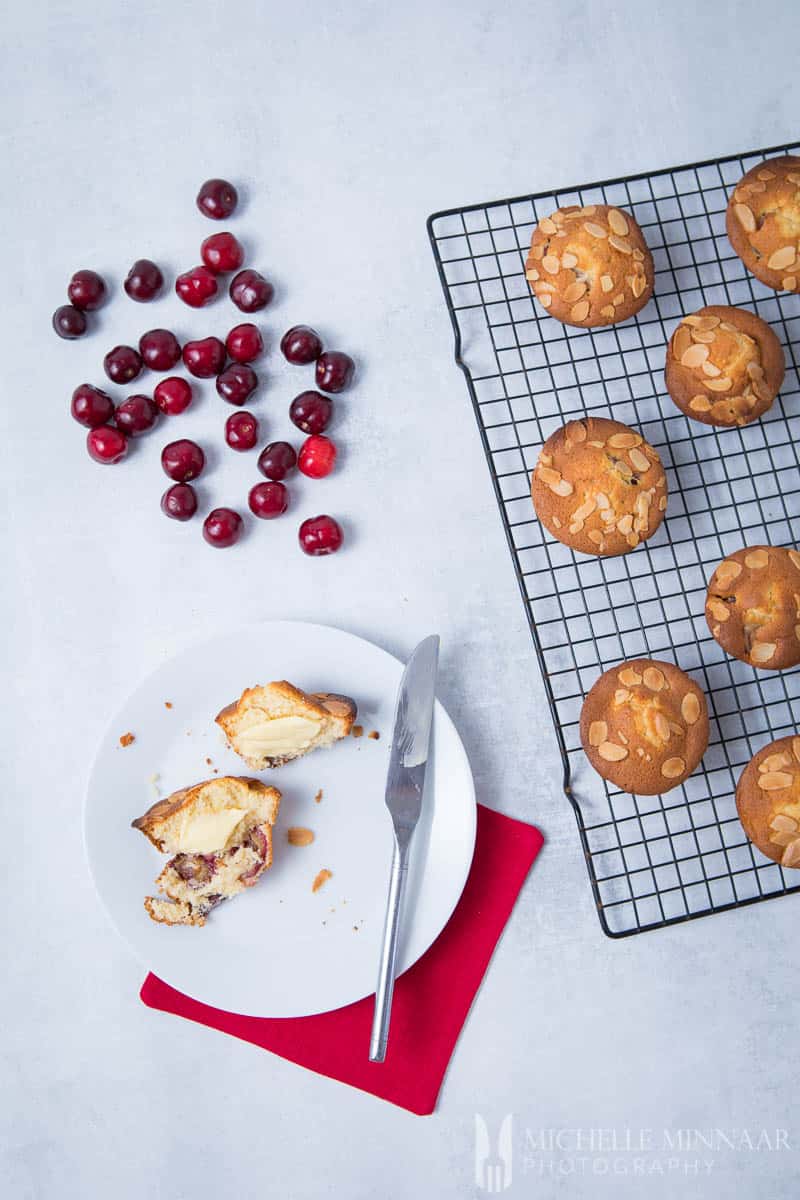 cherry muffins
Cherries, at the height of the season, are one of my favourite fruits to bake and cook with. Especially, when it comes to making muffins. For those of you who never tried making muffins before, they are basically a small round baked sponge, usually containing fruits and/or nuts. It is commonly eaten for breakfast, although people enjoy a good muffin throughout the entire day.
What is the difference between a muffin and a cupcake? Firstly, muffins can savoury direction, whereas a cupcake can't. A cupcake is generally a mini-cake, which has a softer and lighter sponge and is usually decorated with icing. Muffins have more texture; they are denser and slightly dryer. Well, these cherry muffins are anything but dry though! All you need are the right cherries and you are all set.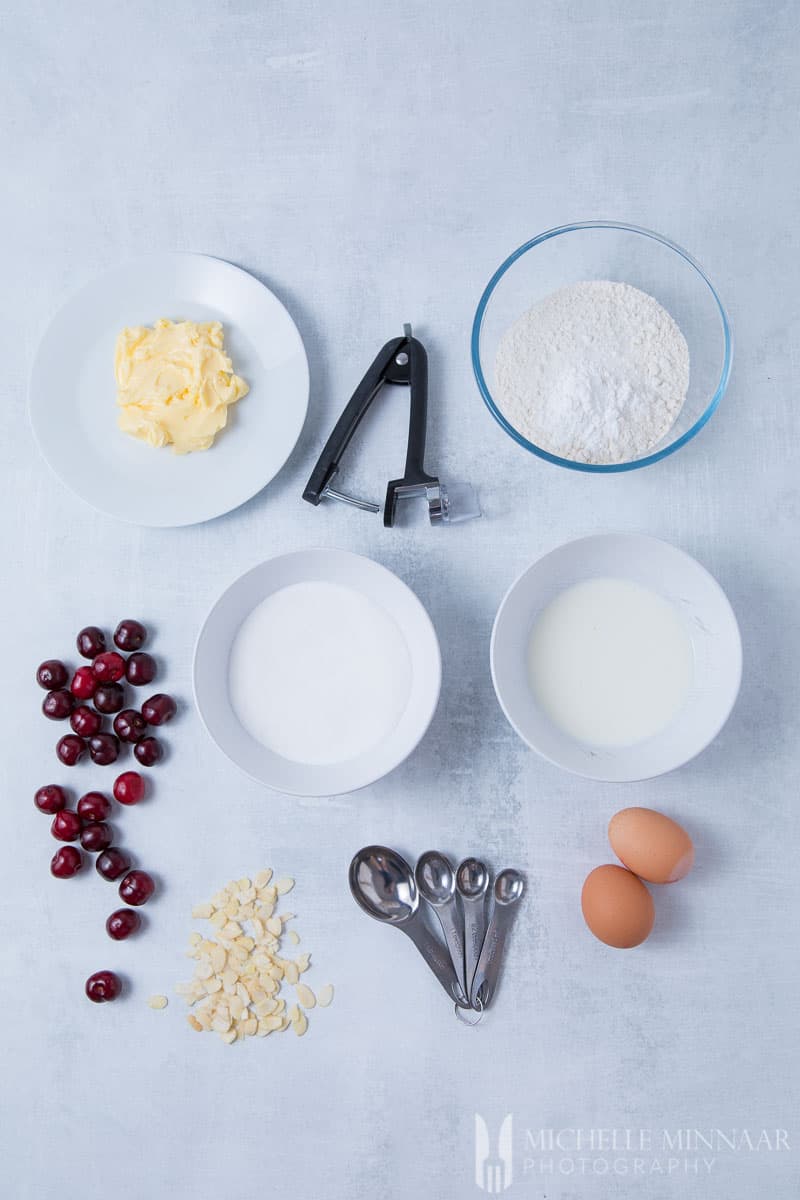 fresh cherries
What better and fresher cherries to use for your cherry muffins than Jerte Picota cherries? The Picota cherry is a special type of cherry grown in Spain, in the regions and mountain valleys of Jerte, Ambroz, La Vera, near the province of Caceres. The region is roughly 200km west of Madrid, and is famous for its cherries and outstanding weather conditions. Can you imagine roughly one million trees blossoming every year?
You might also know Jerte Picota cherries as 'Cereza del Jerte', in its true Spanish name. 'Picota' translates to 'peaked', which points to the actual shape of the cherries. It's the easiest way how you can recognise them! Picota cherries have a slight peak at the end, so keep a lookout for these delicious cherries because they might be right under your nose in the supermarket!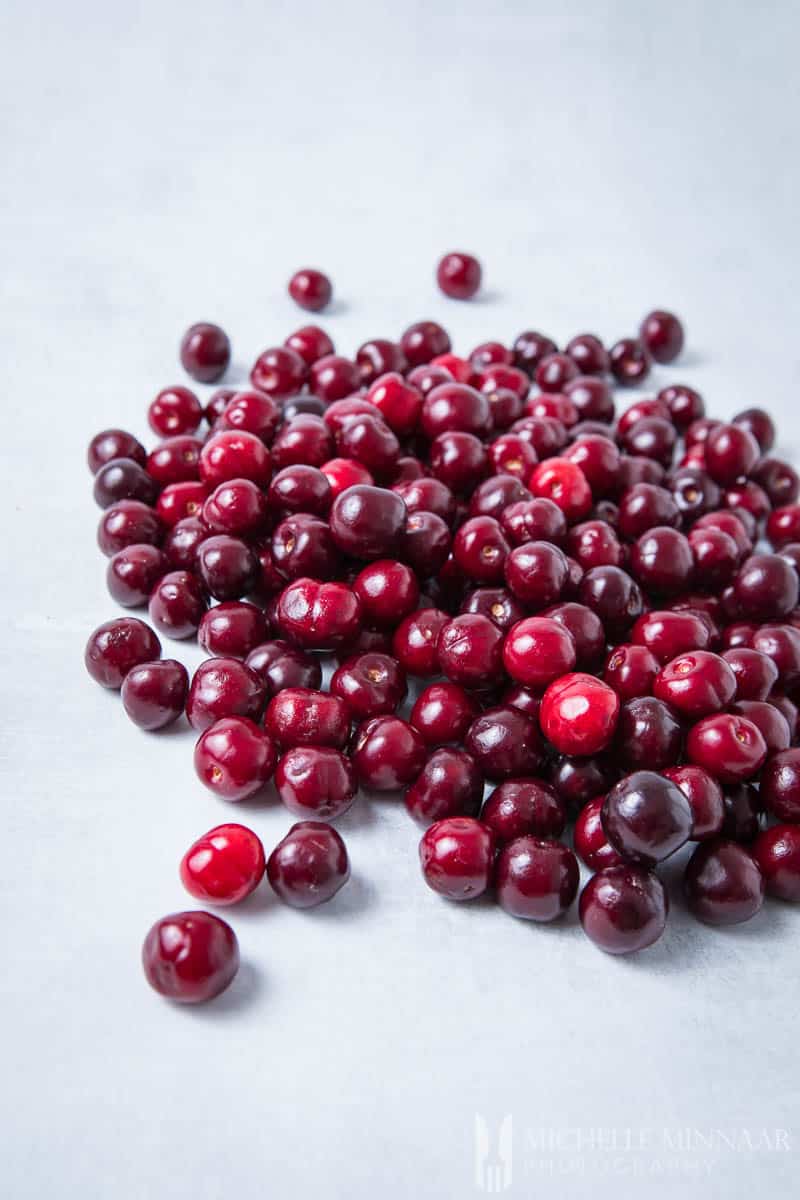 Jerte Picota cherries have a P.D.O. status, which certifies that the fruit comes from the above-mentioned region. Furthermore, it guarantees that the cherries underwent specific quality-controlled procedures. For example, even in this modern day and age Jerte Picota cherries are harvested by hand. This traditional method of hand-picking the cherries, by leaving the stalks, behind is what makes the cherries so desirable! To learn more about the P.D.O. status of the Jerte Picota cherries, click right here.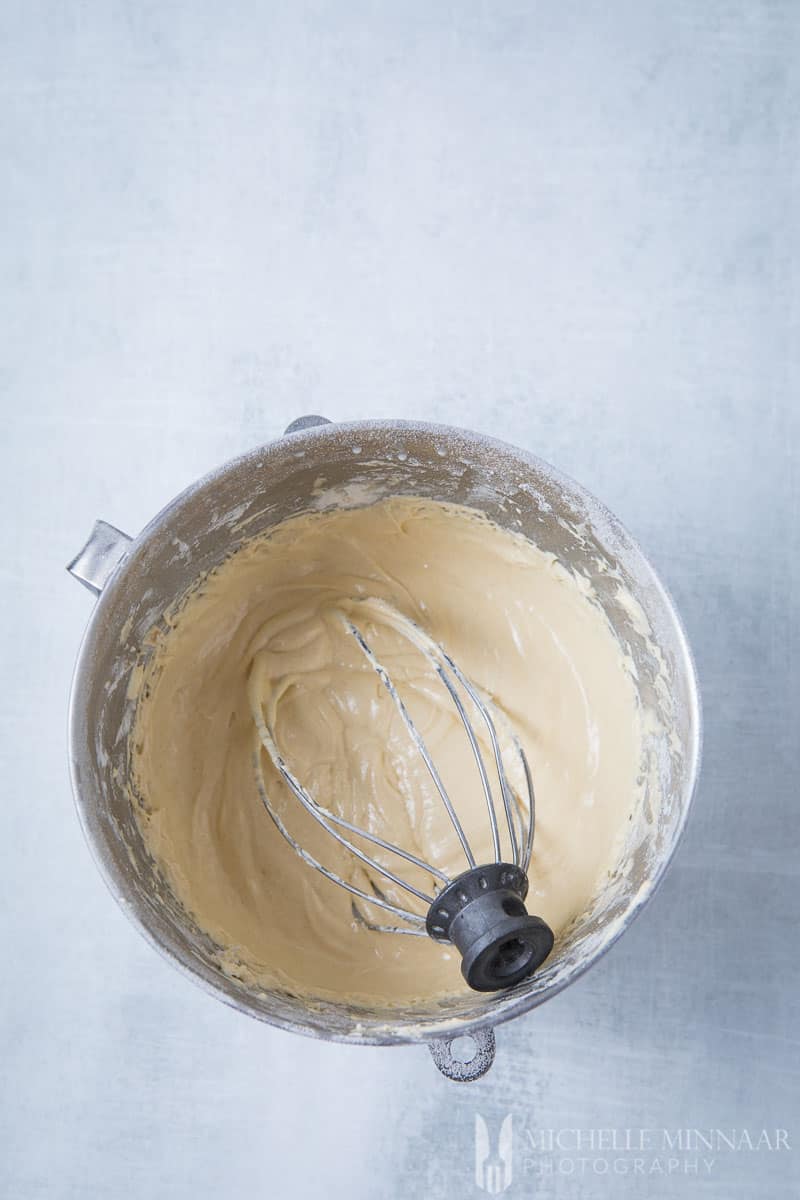 cherry
Once you've found your Jerte Picota cherries, you are faced with a decision for your cherry muffins. To leave the pits in or not.
Some cooks suggest that leaving the pits inside, ultimately leaving the cherries more juicy and flavourful. Hence, the cherry muffins will be softer. However, risking breaking a tooth by unknowingly biting hard on a pit doesn't appeal though.
For this reason it's better to pit the Jerte Picota cherries and halve them. although this increases the preparation time, it is well worth the effort! If this is the case, cut the cherries in halves and take the pits out.
Another option is for you to prepare one batch with the pits and one batch without. This way, you can have comparable results with the cherry muffins and see for yourself the difference in moisture.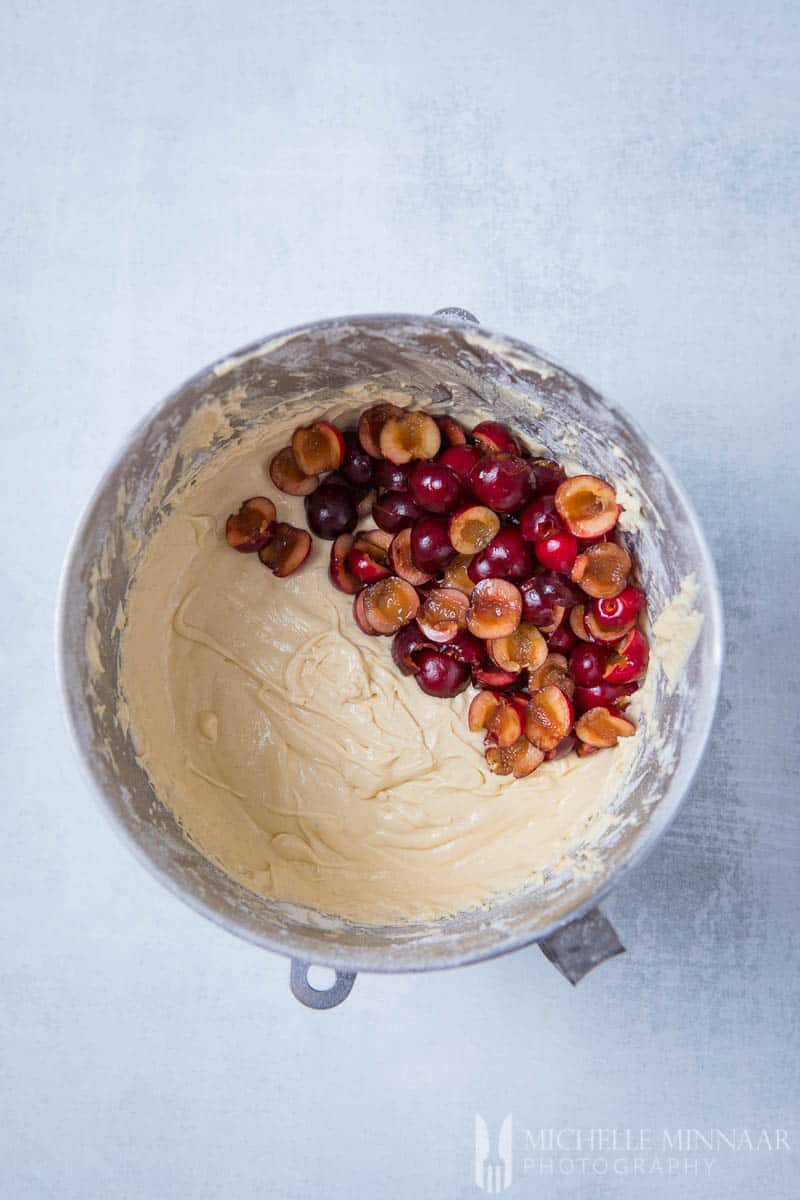 the batter
Preparing the batter for the cherry muffins is just as important as the cherries themselves. The key thing here is to not overwork and over-stir the batter. Here are some tips and tricks you can follow for that perfect batter consistency.
1. Separate the ingredients when you mix
The best way to avoid over-working the batter, mix the dry and wet ingredients, respectively in separate bowl. Only then gently incorporate them together and mix a couple of times.
2. Careful when your stir
Don't over-stir when you make the muffin mix. I know it's difficult to resist mixing out every single lump. Just stir gently to keep the batter light and fluffy.
3. Spices, nuts and fruit come last
Any dry ingredients or ingredients with extra texture should be added last. Lightly stir everything one last time so they are distributed evenly in the batter.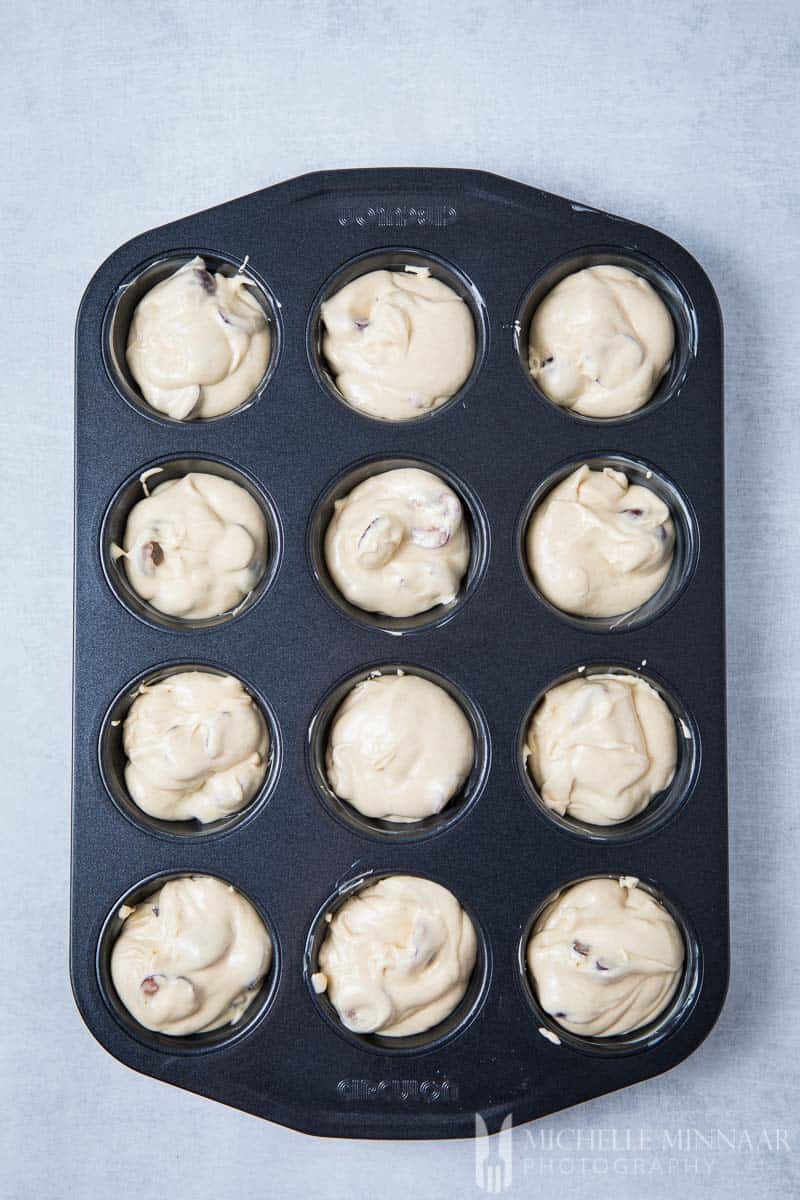 almond
Topping the cherry muffins with almond flakes is a great idea. The almonds will give the cherry muffins that wonderful finishing crunch. You can also top the muffins with chocolate chips or sprinkle with powdered sugar. Give your cherry muffins a twist!
Alternatively, you can top them off like a cupcake with this cream cheese icing. For inspiration, check out the technique I used in my drizzled lemon curd cupcakes. If you are making these cherry muffins for kids, I recommend this colourful vibrant topping. They'll love it.
cherry oatmeal muffins
You can also opt for making the batter healthier and higher in fiber by adding oatmeal. The cherry muffins will possess more texture, but they'll make a perfect start to the day.
If you are looking to pair these fresh cherry muffins with a more spicy option, you can make these pumpkin, almond and cinnamon muffins. This way your guests can choose between two very different flavour profiles.
What is your favourite way to enjoy Picota cherries?
Print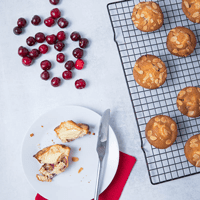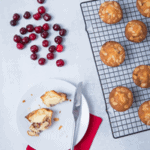 Cherry Muffins
---
Description
Learn how to make these cherry muffins with the best jerte picota cherries available. Expect a soft, moist center that will leave you coming for doubles.
---
250g

(8oz) plain flou

r, sifted

10

ml (2 tsp) baking powder, sifted

2.5

ml (1/2 tsp) salt

100g

(3oz) butter

100g

(3oz) caster sugar

5

ml (1 tsp) vanilla extract

2

eggs, whisked

125

ml (1/2 cup) milk

300g

(10oz) Picota cherries, washed, pitted and halved

30

ml (2 tbsp) flaked almonds
---
Instructions
Preheat the oven to

200°C/180°C fan/390°F/gas 6.

Line a muffin tray with paper muffin cases. Alternatively, grease the muffins tin.

Mix the flour, baking powder and salt in a bowl and set aside.

With the help of a mixer, cream the butter and sugar together until fluffy.

Add the vanilla and egg until well incorporated with the butter mixture.

Add the flour mixture slowly to the wet ingredients, alternating with splashes of milk, until everything is incorporated and smooth.

Fold in the cherries.

Divide the batter evenly between the muffin tin holes and sprinkle almonds on top of each one.

Bake for 20 mins or until golden brown and cooked through.

Wait for them to cool down a little and enjoy with lashes of butter!
Notes
The number of muffins yielded from this recipe depends on the size of the muffin tin. Of course, the bigger they are the longer the cooking time.

You can check whether a muffin is cooked through by inserting a toothpick in the centre of the muffin. The toothpick should come out clean with only a couple of crumbs clinging to the sides. If the toothpick has batter sticking to it, the muffins are not done. Return muffins to the oven and allow to cook for a couple more minutes.
Prep Time:

15 minutes

Cook Time:

20 minutes

Category:

Breakfast

Cuisine:

American
Nutrition
Serving Size:

1 serving

Calories:

212

Sugar:

11.9 g

Sodium:

119 mg

Fat:

9.1 g

Saturated Fat:

4.8 g

Carbohydrates:

28.3 g

Fiber:

1 g

Protein:

4.3 g

Cholesterol:

46 mg
save the recipe to your pinterest board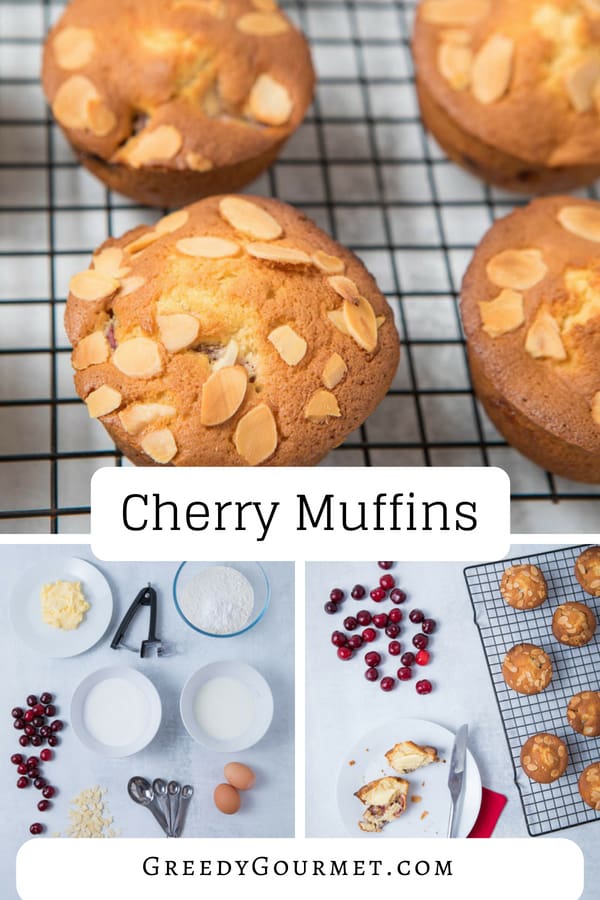 P.S. This is a sponsored post.