Making a stir fry using a unique meat like venison can be super-exciting. Forget the traditional crispy chilli beef stir fries or Asian vegetable stir fries! Expand your palate and experiment with a healthy meat like venison. This venison stir fry recipe also involves adding ingredients one would see in other stir fry recipes. These include baby corn, sweet peas and more, but feel free to throw in whatever you've got left over in the fridge. For this reason, making venison stir fry by the end of the week is perfect as you get to use many of the ingredients in your kitchen before you go shopping. Once you try this venison stir fry, I have a strong feeling that you will go for more venison recipes.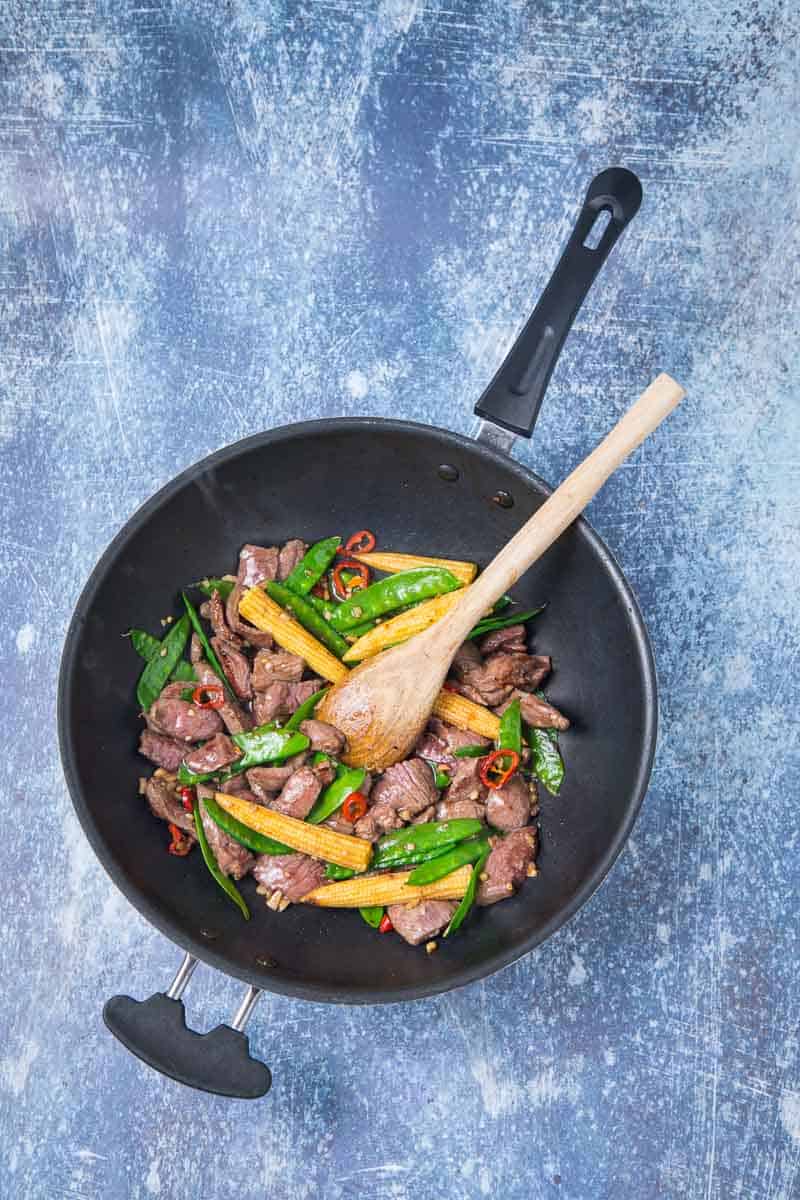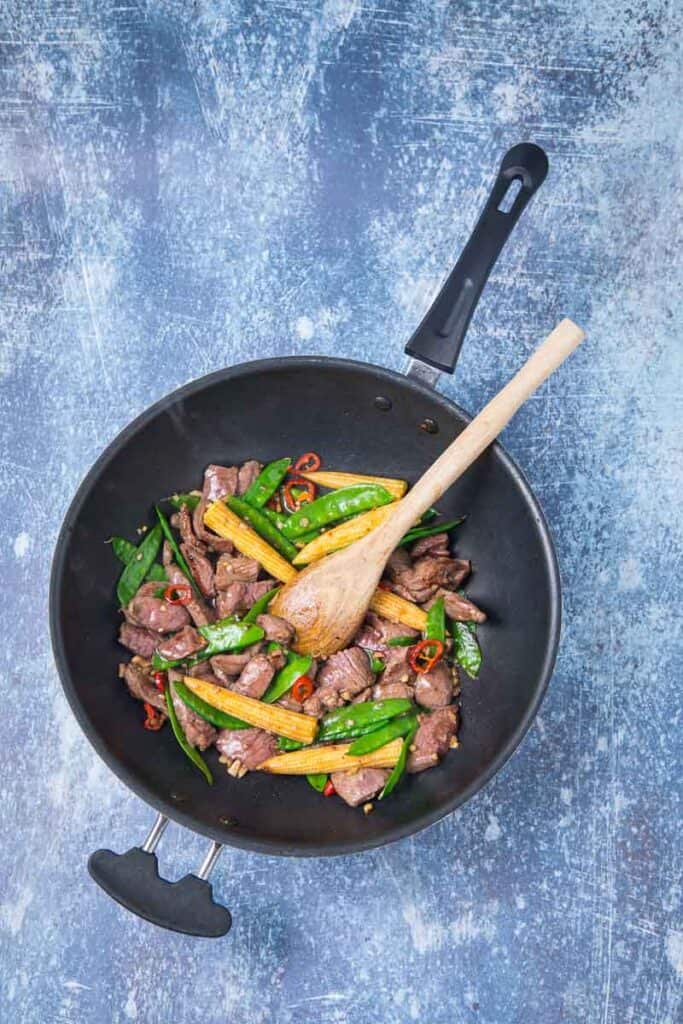 venison stir fry with vegetables
Venison is truly an amazing meat. Technically speaking, venison is the meat of a deer (practically any cut including the organs). The term venison comes from the Latin word venari, which translates to hunt. Hence, in the past, the term venison was used to describe the meat of any game which was hunted and killed. This included deer, pheasants, hares, and wild pigs. For example, in South Africa, till this day, the term venison refers to antelope meat. However, in other parts of the world, today venison generally only refers to deer meat.
In terms of taste, it carries a distinct gamey flavour, however, sometimes it is far less pungent than that of lamb. Ultimately, the flavour of venison is quite reminiscent of beef.
If you've never tried venison, then I highly recommend trying out venison steaks with blackberry sauce. This recipe will win you over any day! Otherwise, you can also try making venison sausage casserole, venison chilli, a hearty venison stew or a simple roast venison recipe.
Venison is such a versatile ingredient it fits practically with any cuisine. Plus it comes in many cuts. If you feel like you don't know where to get your hands on venison, then I know just the place!
where to get venison
The venison steaks that I used in this venison stir fry recipe were supplied to me by Wild & Game. It is a non-profit organisation that aims to introduce more game into British kitchens, which I think is a splendid idea! Generally speaking, game meat is often ignored by the public because they have difficulties sourcing it and they don't come across it very often. To tackle this issue, Wild & Game harvest game from the British countryside and bring it to you!
Besides, why not indulge in game? Game meat is low in fat and cholesterol. It was once seen as a very expensive type of meat that only the few had the privilege to taste. However, nowadays, it's more accessible than ever. Check out Wild & Game's delicious range of products here. I hope you too make the switch to cooking with more game!
substitutes for venison
Venison is a lean meat with a very nice texture. Hence, it is often compared to the leaner cuts of beef. In addition, as mentioned before, it is comparable to beef in taste, too. For this reason, beef is the number-one substitute when making this venison stir-fry recipe. Besides, I have plenty of beef stir fry recipes for you to follow as well. These include:
Otherwise, you can always consider lamb as a suitable substitute because it also carries gamey notes. So, try your hand at this Mongolian lamb stir fry with onions.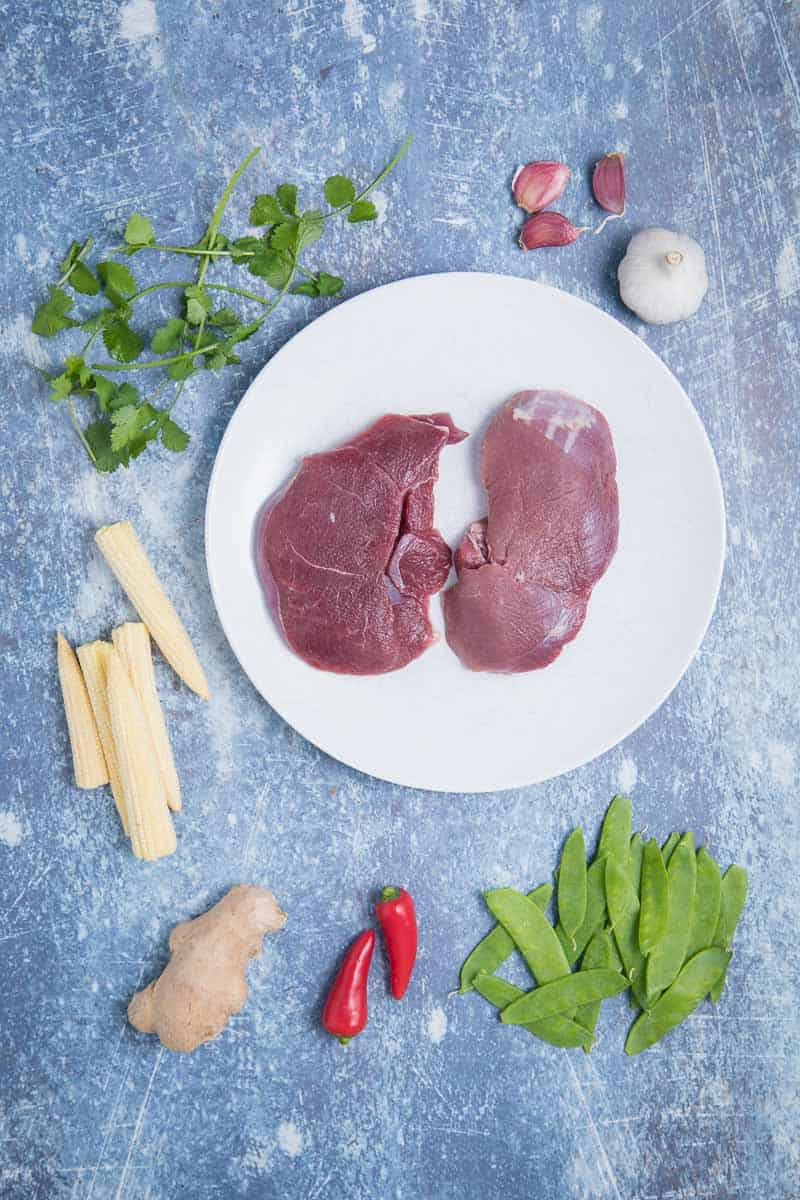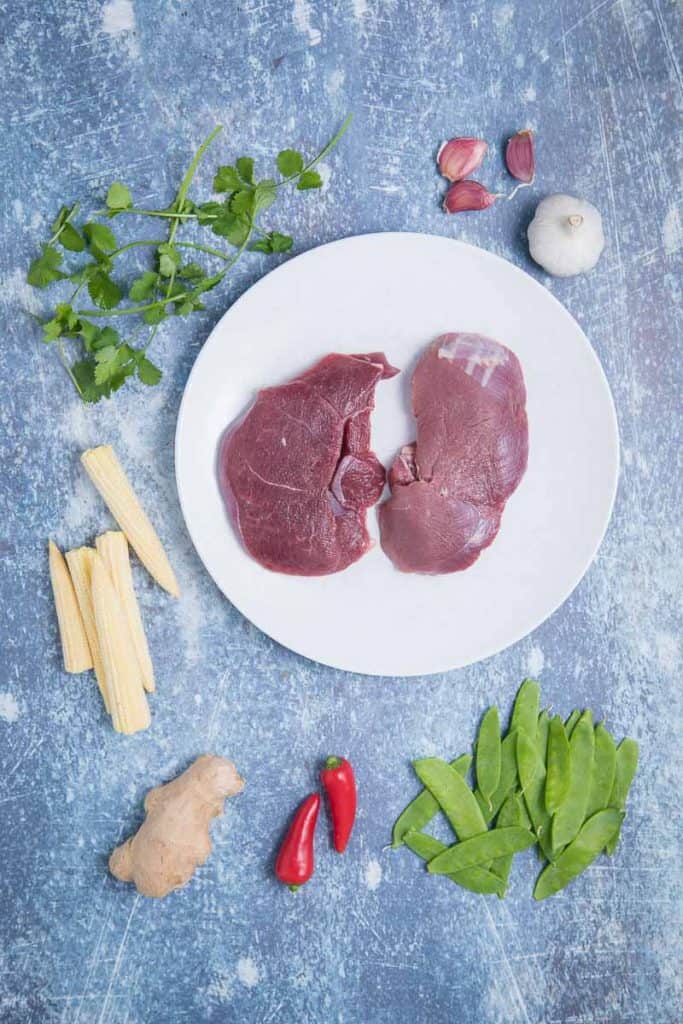 healthy venison stir fry recipe
Due to the fact that venison is such a tasty meat, I decided to not include a base for this stir fry. So, you can opt for adding a base to this venison stir fry which you love most.
venison stir fry with egg noodles
First, you can consider adding the traditional egg noodles that make up the most popular stir fry recipes. Egg noodles would pair very well with this venison stir fry. Besides, this recipe already has an Asian spin because of the ginger and the vegetable, so why not take it to the next level? Just remember to drizzle that tasty venison steak marinade all over the venison stir fry.
venison stir fry with rice noodles
Although rice noodles are a popular addition to stir fries, I think they are too absorbent. They would absorb the venison juices right up, making the stir fry quite dry. You might have to add more sauce to prevent the rice noodles taking away all the flavours that run through the venison stir fry.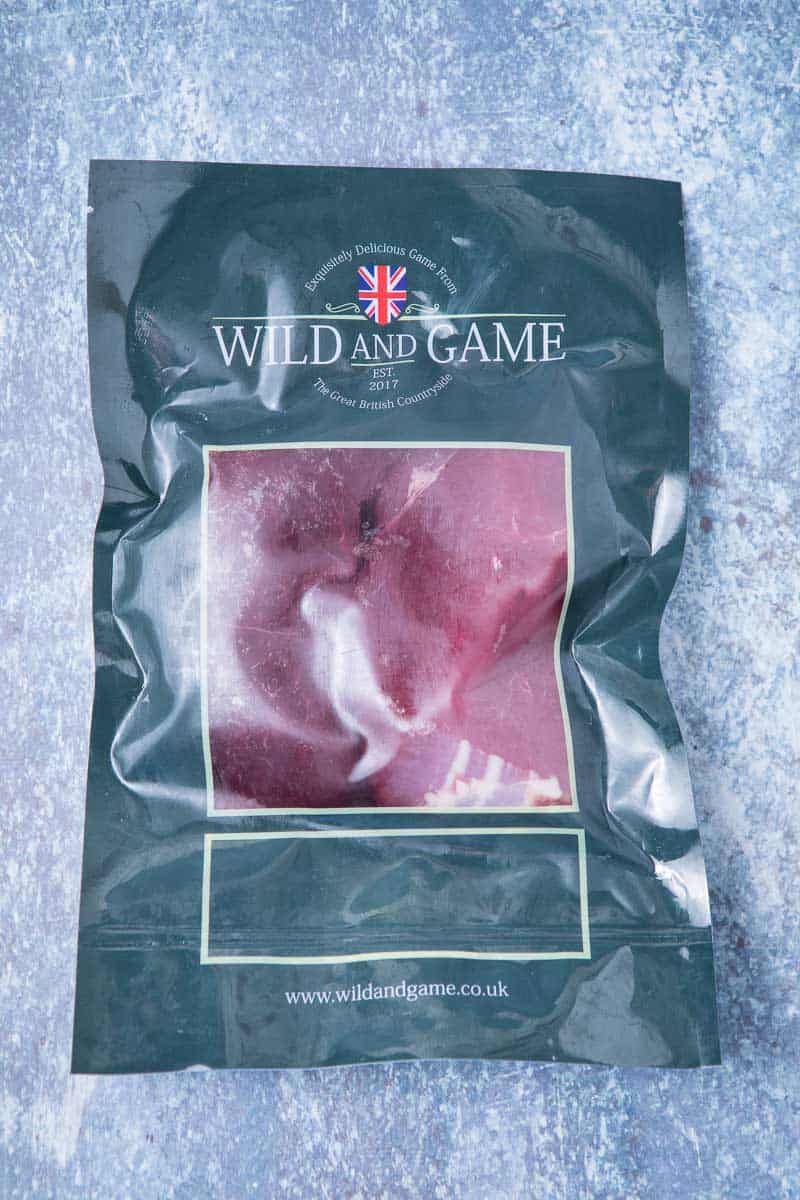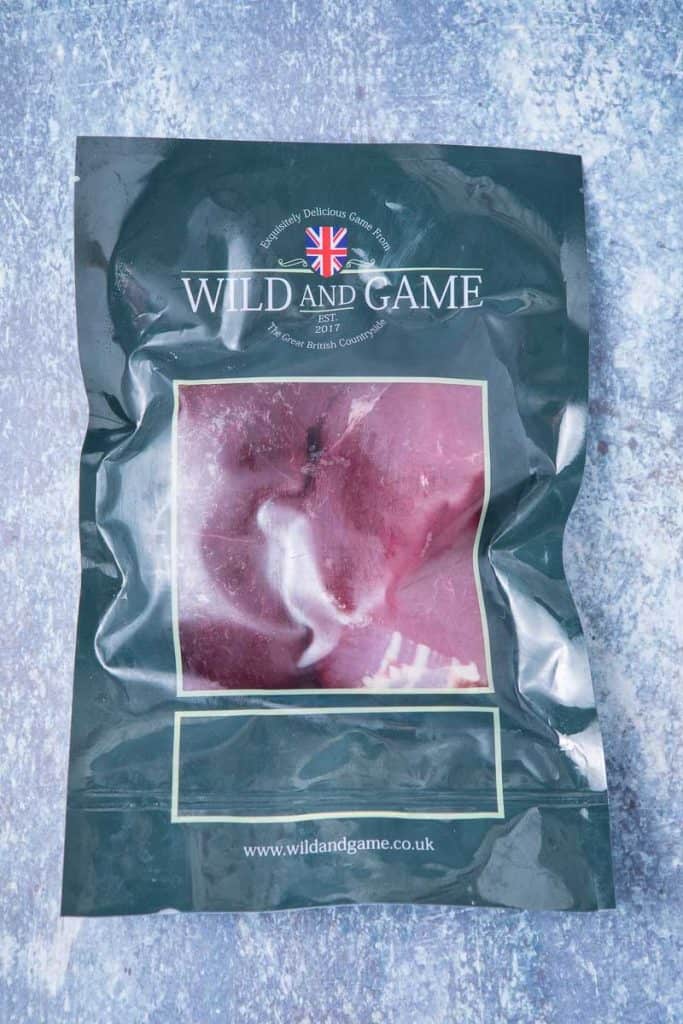 venison stir fry with rice
Stir fries with rice are also quite a common combination. Adding rice is an excellent way to up the serving size or feed a large, hungry family.
venison stir fry variations
If you feel like experimenting with more flavours, let's start to work with the Asian one we already have running through this recipe.
Asian venison stir fry with ginger and coriander
First, you can put an even stronger Asian spin on this venison stir fry. Include soy sauce or fermented black bean sauce. Also, feel free to add oyster sauce for even more umami flavours. Next, add mushroom and spring onions to complete the dish.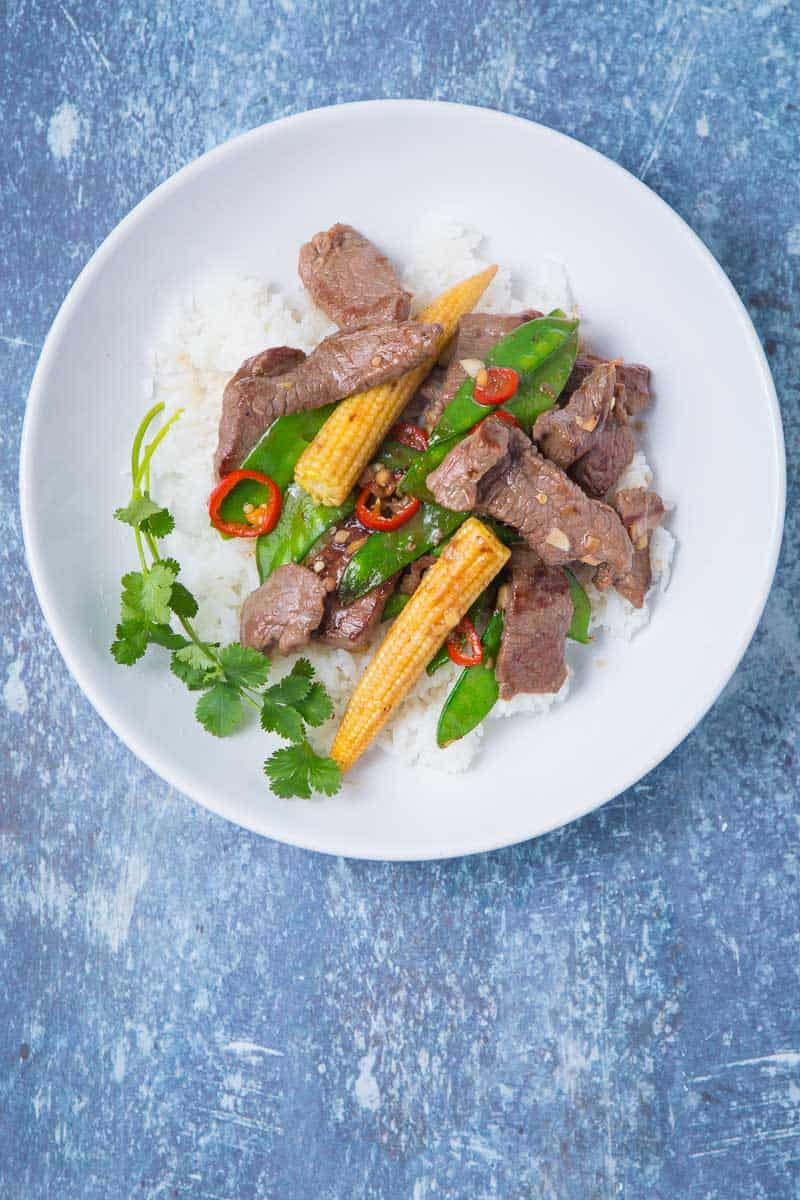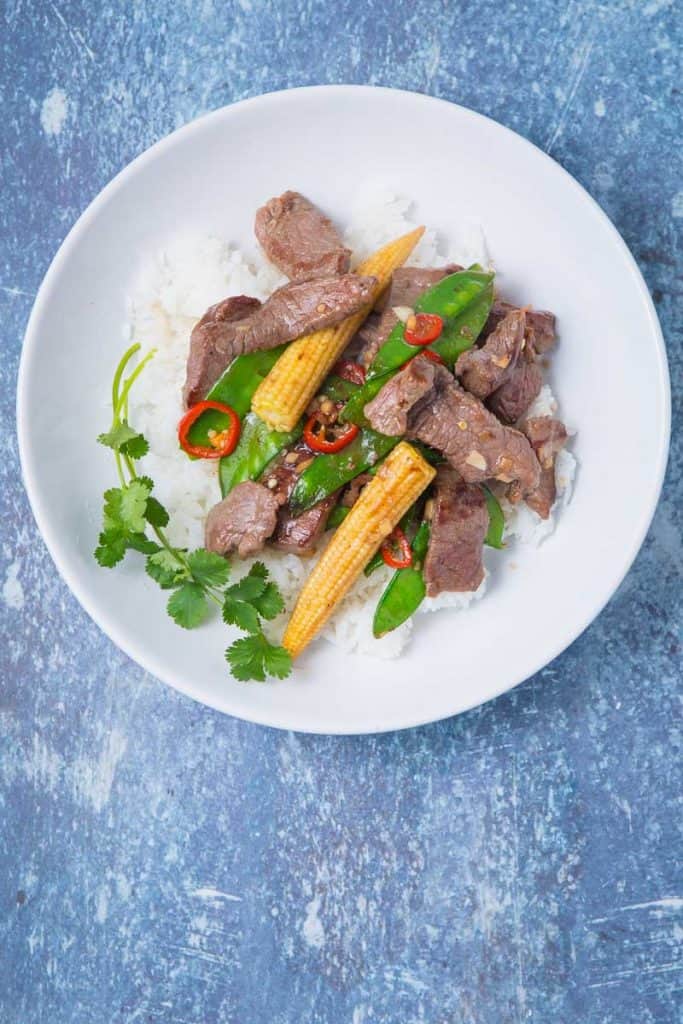 venison – Japanese teriyaki stir fry
For a Japanese twist, the venison would work best if you added that sweet teriyaki sauce. It is very common to find teriyaki in beef stir fries, and it works just as well in this venison stir fry recipe.
best toppings for meaty stir fry
In my opinion, this venison stir fry (in fact any stir fry) is not complete without the addition of fresh coriander leaves and freshly cut red chilli peppers. It is very important to add a fresh element to elevate this venison stir fry. Hence, you can also substitute the coriander leaves with fresh parsley. However, you can also consider adding fresh spring onions or bean sprouts. Otherwise, for a sweeter yet refreshing alternative, try topping this stir fry with fresh sweetcorn or pomegranate seeds.
Print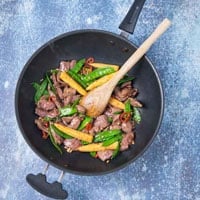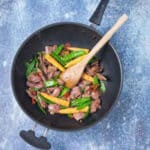 Venison Stir Fry
---
Author:

Michelle Minnaar

Prep Time:

15 minutes

Cook Time:

15 minutes

Total Time:

30 minutes

Yield:

2

1

x
Description
Replicate this venison stir fry recipe just like you would with any other traditional stir fry. Using a special meat like venison, it's an exceptional dish!
---
Scale
Ingredients
15

ml (1 tbsp) soy sauce

15

ml (1 tbsp) rice wine

15

ml (1 tbsp) sesame oil

10

ml (2 tsp) corn starch

2

venison steaks, cut into thin strips

30

ml (2 tbsp) vegetable oil

2

garlic cloves, finely diced

1

red chilli, washed and finely sliced

5

cm (2in) fresh ginger root, peeled and julienned

100g

(3oz) mangetout, washed

100g

(3oz) baby sweetcorn, washed and trimmed

15

ml (1 tbsp) light soy sauce

15

ml (1 tbsp) honey

Coriander leaves, for garnishing
---
Instructions
Mix the soy sauce, rice wine, sesame oil and cornstarch in bowl to form a smooth paste.

Place the venison strips in the marinade and stir until all surfaces are covered with the marinade.

Leave to marinate in the fridge for 2 hours or overnight.

Heat the oil in a large wok and fry the garlic ginger and chilli for 1 minute.

Add the venison and stir fry for 2 minutes or until the meat is almost completely browned.

Add the mangetout and sweetcorn and stir fry for 2 minutes.

Pour in the light soy sauce and honey. Let the mixture bubble for 2 minutes then remove from the heat.

Serve immediately on a bed of white rice and garnish with coriander leaves and fresh chillies.
---
Notes
The venison can easily be substituted with beef or chicken.
Category:

Main Course

Cuisine:

Scottish
Nutrition
Serving Size:

1 serving

Calories:

417

Sugar:

17.3 g

Sodium:

2921 mg

Fat:

22.8 g

Saturated Fat:

4.7 g

Carbohydrates:

29.3 g

Fiber:

1 g

Protein:

30.9 g

Cholesterol:

75 mg
save the recipe to your pinterest board