This watercress soup is not only a healthy addition to your diet, but a delicious meal that will fill you up with plenty of energy to conquer the rest of the day!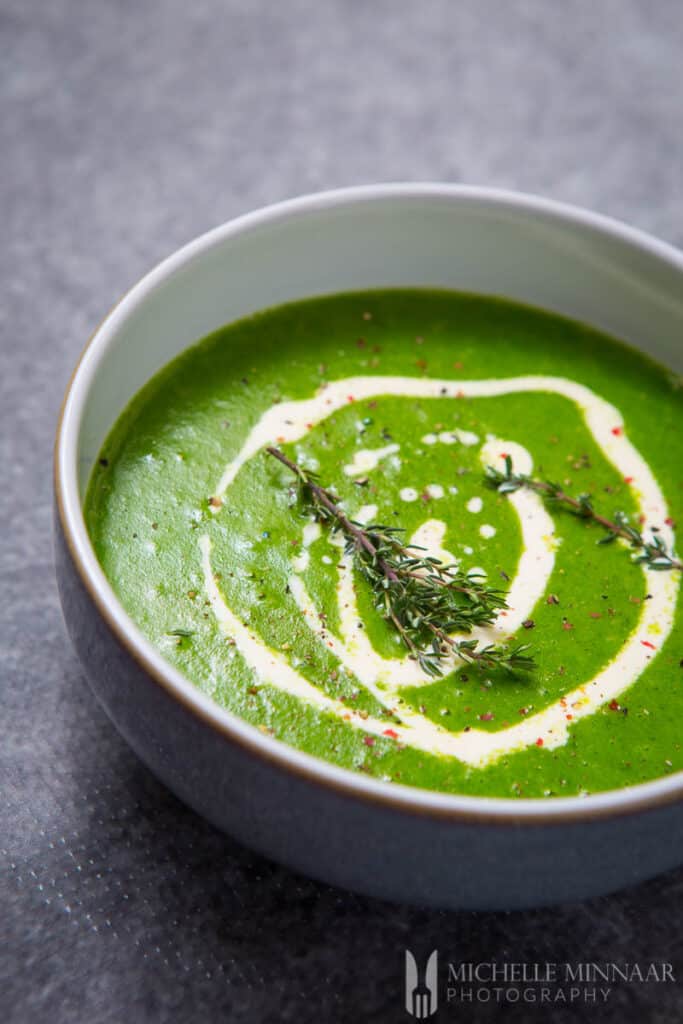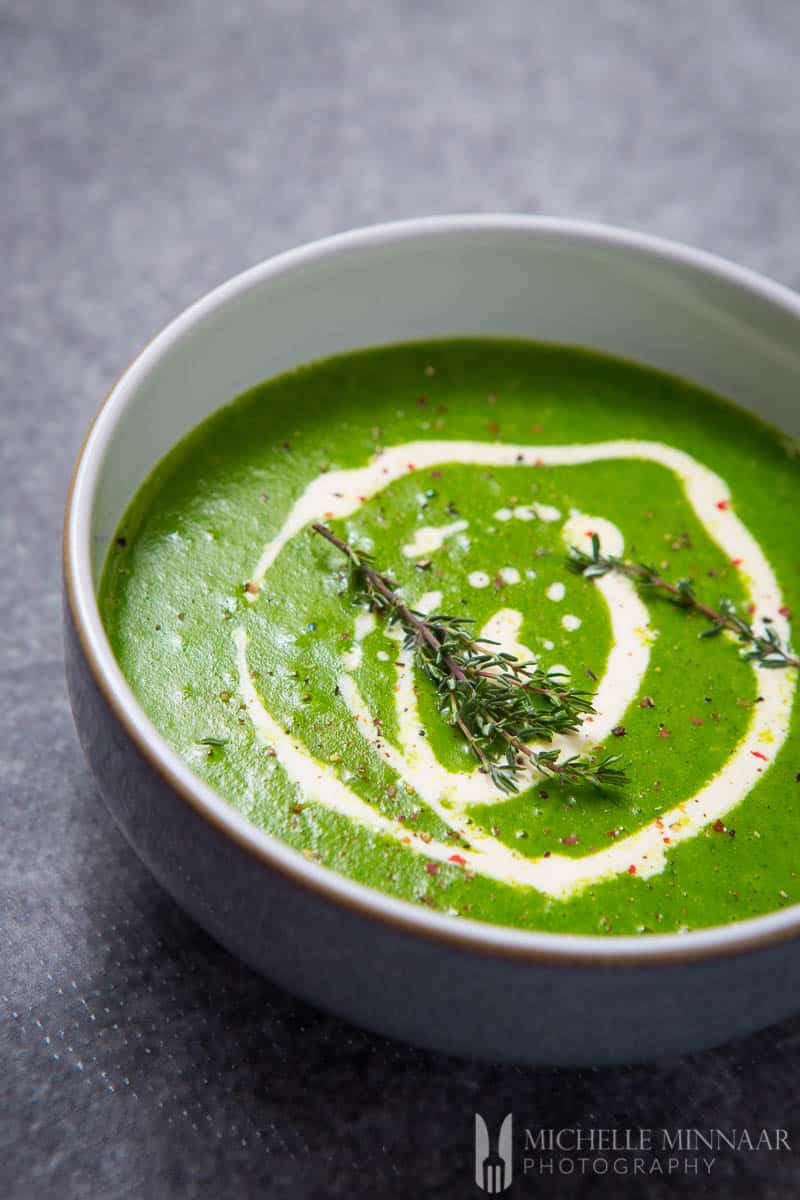 It is a fantastic idea for anyone wishing to do a spring body cleansing or a detox to get their bodies ready for the summer. With relatively little preparation time, you can serve this dish to your guests in a jiffy.
Your guests will be all the more impressed by the vibrant green colors of the watercress soup.
What is watercress soup?
One can say that watercress soup is actually a puree of all the ingredients from the recipe with the addition of double cream and vegetable stock.
This lovely combination of flavours heroes the main ingredient of the dish, which is, of course, the watercress.
Where can I get watercress?
If you are asking yourself this question, you probably don't use a lot of watercress. Watercress is very easy to buy.
As it is spring, it should be available in all the major supermarket chains. As the success of this soup strongly relies on the quality of the watercress, you should aim to visit your local farmer's market.
There is nothing better and fresher than organically grown watercress bought directly from the producer.
Growing your own watercress
Have you ever tried growing any herbs of your own? Have your tried growing watercress?
If your answer is yes, you must comment below and let us know how it went! You can plant your seeds in your garden or in a pot a grow it indoors.
You will need to plant the seeds in fertile soil. As watercress requires more water than the average plant (a lot of moisture), the best option would be to grow it outside with our light UK showers doing the watering for you.
The watercress prefers sunshine, but can withstand shade as well. It will take roughly two months for you to harvest the watercress. Harvest time is from early spring to late summer.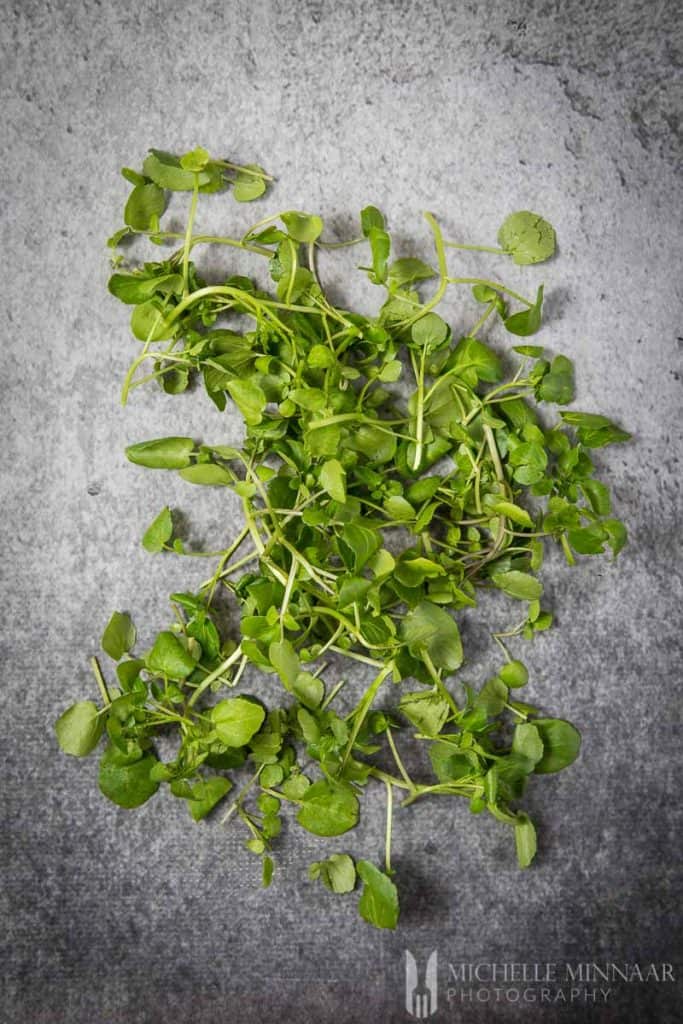 Picking watercress
When you purchase fresh watercress in a pot, or you are growing some in your lovely garden, be cautious when you pick the leaves. Carefully pick the leaves, so you don't damage the roots of the plant.
Otherwise it won't grow again. Never take more than roughly a third of one plant. This will make the plant last longer.
Watercress storage
This plant is at its best when freshly picked. Unfortunately, watercress is not great for storage. It tends to wilt and turn a different colour by the third day in the fridge.
Make sure you use this fragile ingredient as soon as possible so you can get the best flavours in your dish. I wouldn't recommend freezing the watercress.
It will lose all its flavour. Furthermore, it will be soggy once you defrost. Does anyone have any clever tips for storing salads or herbs in the fridge? Please leave a comment!
Cooking the watercress
Be very careful when you cook the watercress. It's got a robust taste, but physically it's a delicate ingredient. You can lose flavour intensity in seconds if you expose the watercress to too much heat.
The stock
I use vegetable stock for this watercress soup recipe. I enjoy making my own fresh vegetable stock out of any veggies I can find in my fridge.
This way, the flavour is more intense and the dish healthier. You can be sure that in a fresh vegetable stock you won't find any flavour additives or enhancers like in bouillon.
If you ran out of vegetable stock, you can also use chicken stock for your watercress soup. The taste won't differ too much.
The potato
The potato plays an important role in the water cress soup. The potatoes help thicken the soup and also mellows the bite of the watercress.
You can modify the taste of the watercress soup. If you want a stronger watercress flavour to come through, simple add less potato.
The right consistency
As mentioned above, you can add the potato and it will help get the watercress a thicker consistency. If your watercress soup is too thick, don't panic.
Add more vegetable stock or water to make it more like a soup, and less like a puree. My trusted Froothie blender makes life so much easier!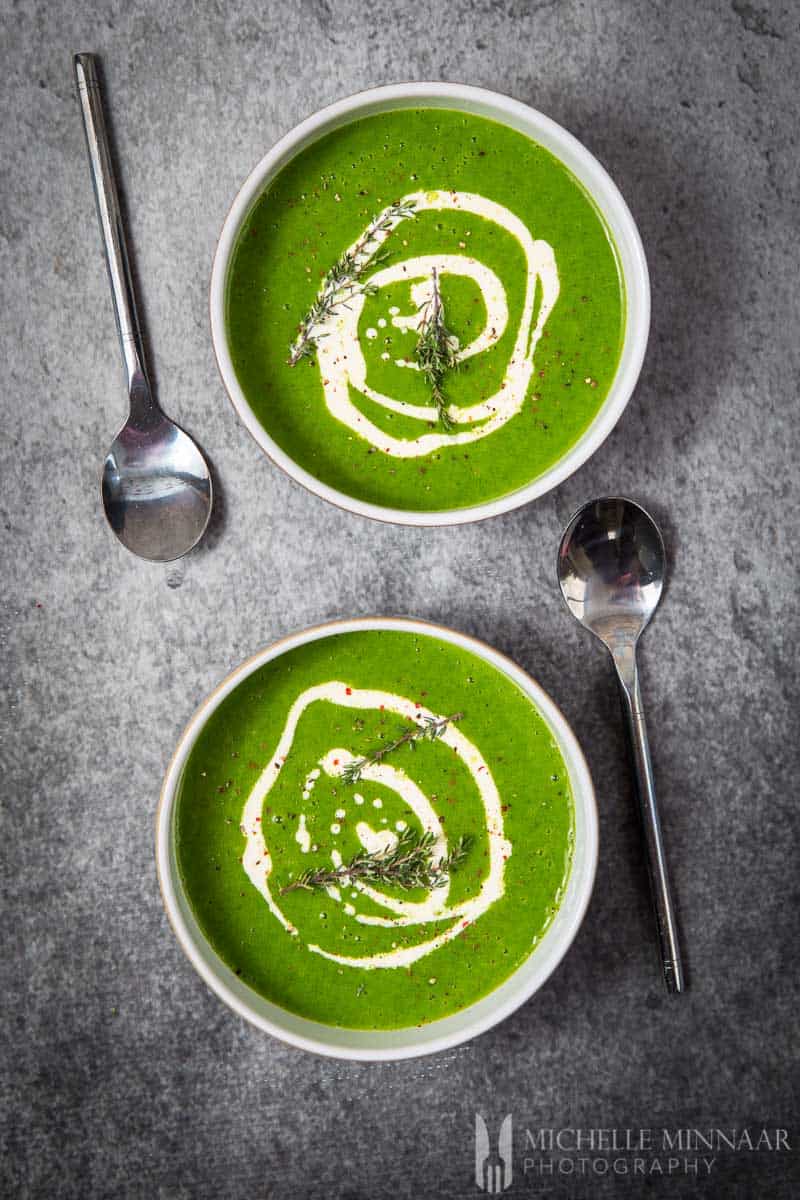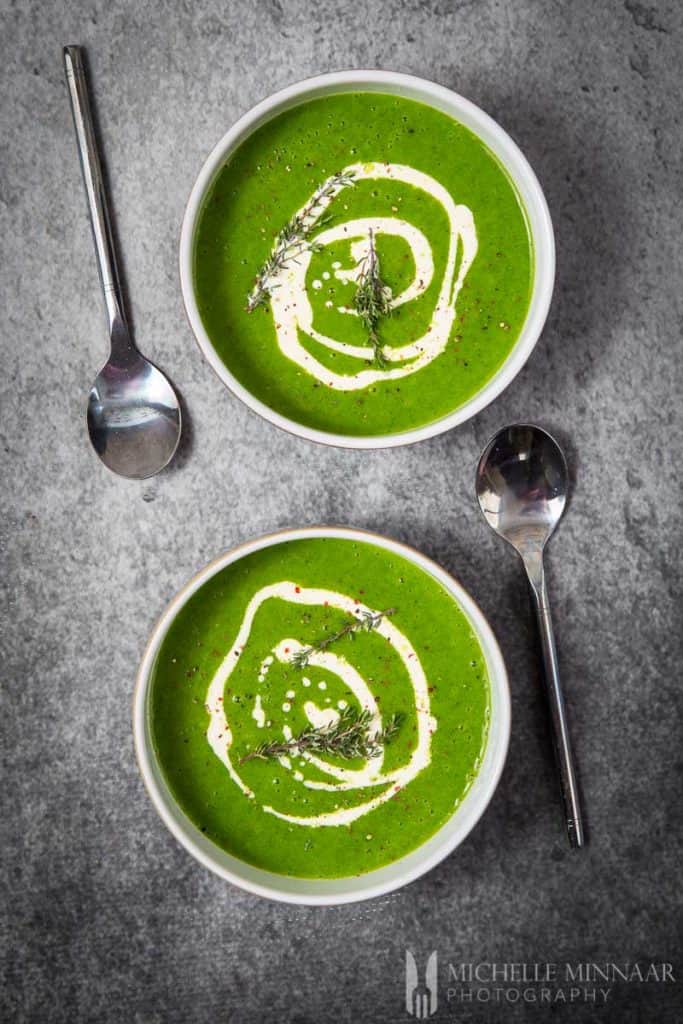 Other ingredients you can add
You can also mix these ingredients into your watercress soup:
Spinach – great in terms of fibre. Slightly bitter taste.
Leek – will add a bit of sweetness to the dish. Will cut through the bitterness of the watercress.
Lemon juice – will give the dish a boost of Vitamin C. Little acidity will complement the freshness of the water cress soup very well.
Celery – will add a nice crisp flavour. It will also make the watercress soup more aromatic.
Substitutes
I used double cream as a dressing option. If you are lactose intolerant or vegan, then you can simply leave this step out.
If you have a great bio or vegan shop near you, you can use lactose-free cream, which is a bit trickier to find.
Vegan friendly
With the omission of the cream and butter, this beautiful watercress soup is a fantastic dish for vegans and vegetarians. If you wish to add protein to the dish, sprinkle with some roasted pine nuts. This dish will keep your energy levels up all day!
Herbs
I like to top off this dish with thyme. It looks very inviting and adds even more freshness to the dish. You can also use:
Rosemary – if you like bitter flavours, then rosemary is the herb for you.
Chives – will add another element of freshness and a different texture to the soup.
Parsley – a classic favourite.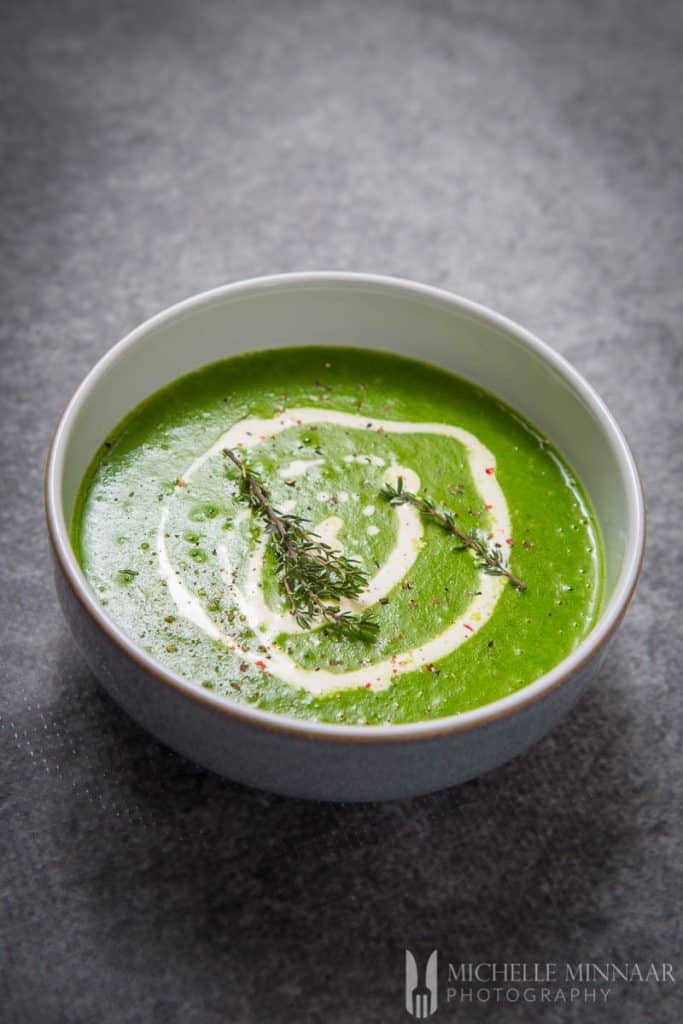 Storage of the watercress soup
Place the watercress soup in your fridge. Make sure you consume the soup within a couple of days while it's still fresh.
You can also freeze the soup once it's cool and done. This way you won't have to worry about preparing dinner for one night of the week.
Hot or Cold
You can serve the watercress soup as a hot meal and as a cold meal. This decision is 100% yours! My preference is towards serving it hot. I find it more filling when it's warm.
Serving Suggestions
There are plenty of things you can serve this dish with. I already mentioned some herbs and the addition of double cream. You can also serve these with the watercress soup:
Parmesan – will make the soup more salty and intense.
Croutons – adds great crunch. Kids will love it!
Olive oil – drizzle in tiny amounts to add more flavour.
Nuts – I think pine nuts will make a lovely addition.
If you enjoyed this recipe and wish to read more on healthy dishes, you can visit these:
More smooth vegetable soup recipes
Need some more soup for the soul? Check out these divine recipes.
Print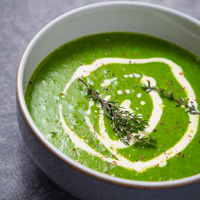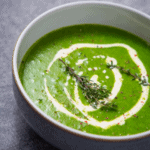 Watercress Soup
---
1

onion, peeled and chopped

2

garlic cloves, peeled

15

ml (1 tbsp) butter

15

ml (1 tbsp) vegetable oil

400g

(1lb) peeled potatoes, sliced

750

ml (3 cups) vegetable stock

150g

(

5oz

) watercress, washed
Double cream, optional
Salt and pepper, to taste
---
Instructions
Gently fry the onion and garlic in the butter and oil, in a large saucepan, until softened.
Add the potatoes and stock to the onion mixture.
Place the lid on the pot and simmer for 15 minutes or until the potatoes are tender.
Add the watercress, give it a stir and let simmer for about 1 minute until the green have just wilted.
Remove from the heat, pour the contents in a food processor and blend until smooth.
Season to taste and serve with a dash of cream.
Notes
Be careful not to overcook the watercress. It's got a robust taste but physically it's a delicate ingredient.
The potatoes help thicken the soup and also mellows the bite of the watercress. Use less potato if you want a stronger watercress flavour to come through.
If the soup's consistency is too thick for your liking, add more vegetable stock or water.
Substitute the butter with oil to make the soup completely vegan.
Prep Time:

20 minutes

Cook Time:

10 minutes
Nutrition
Serving Size:

1 serving

Calories:

174

Sugar:

8 g

Sodium:

75 mg

Fat:

5 g

Saturated Fat:

3 g

Carbohydrates:

22 g

Fiber:

2 g

Protein:

7 g

Cholesterol:

15 mg
save the recipe to your pinterest board