There is nothing better than a beautiful Parma ham canapé in the summer months. Excellent for snacking and guests will love it. Just make sure that you get a beautiful ripe mango to accompany that salty taste of Parma ham.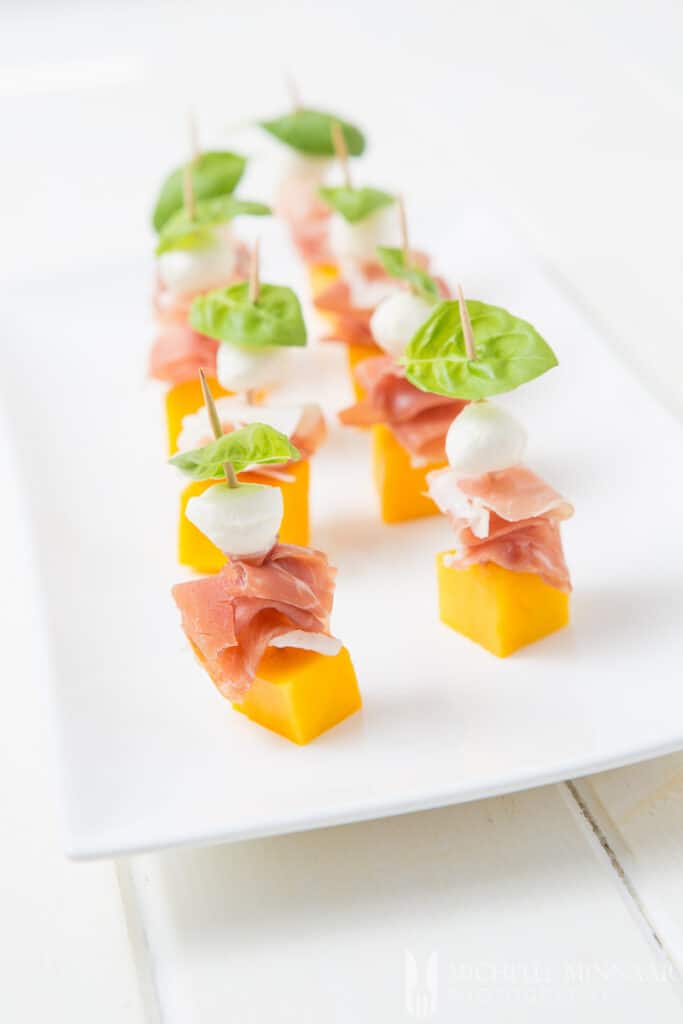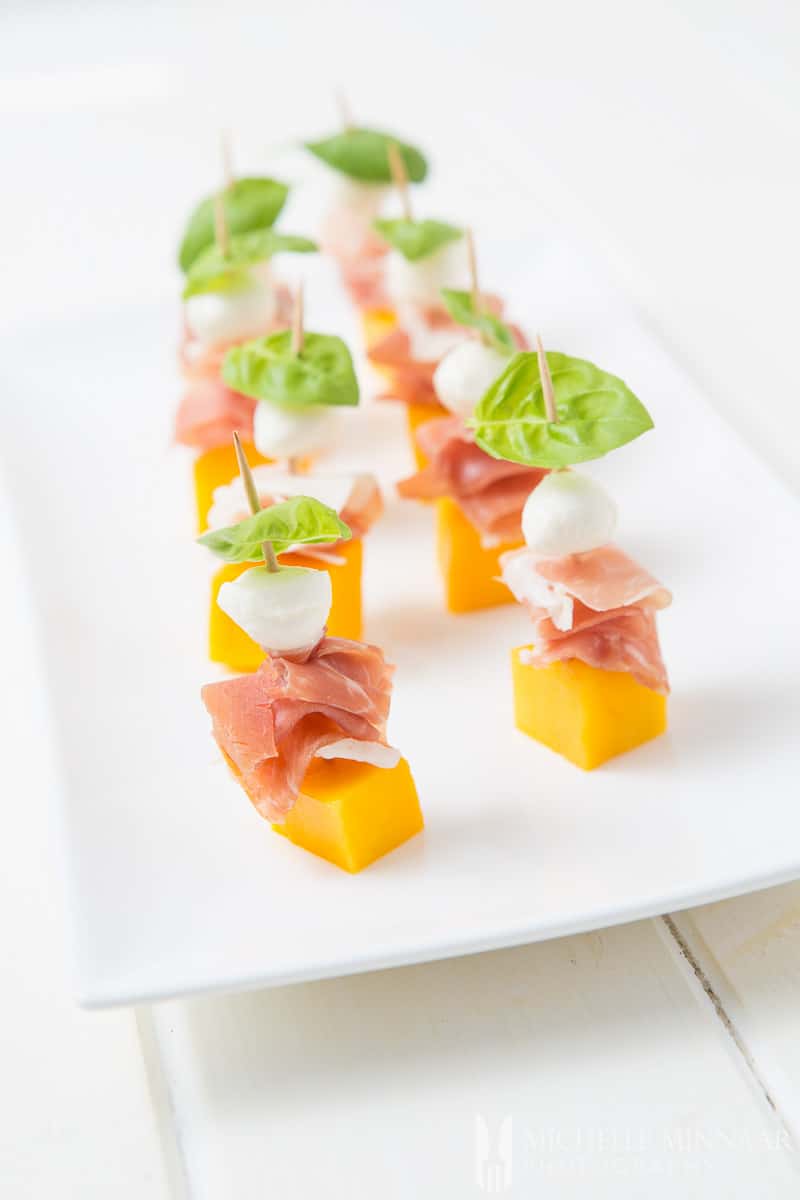 If you want to know tips and tricks on how to select the perfect mango, then check out my mango salsa recipe. Not only is this recipe divine but it takes no time at all to prepare. Enjoy!
Parma Ham comes from Parma
Parma Ham, known as 'prosciutto di Parma' in Italy, comes from the city of Parma. Now, before I go into depth on this topic, today I am going to explain to you all there is to know about Parma Ham.
So, coming back to the city of Parma, does anybody know where it is? I am sure you do. Parma is located in the northern part of Italy, between Milan and Florence.
It is a charming and a historical mid-sized Italian city with everything one can expect - narrow streets, motorbikes, wine, cheese, cathedrals and, most importantly, Parma Ham everywhere! If you've visited the city of Parma, let me know in the comments below.
The city of Parma is also well known for producing Parmesan, or more accurately Parmigiano-Reggiano. Since I adore both the cheese and the ham, I'd love to live in Parma. Today, it's home to more than 200,000 people. You can also find other famous products in the city of Parma, such as pasta.
History of the city of Parma
The city of Parma goes all the way back to 183 B.C.. From the Middle Ages up to the Byzantine period, Parma became famous for its art and architecture.
Between the year 553-568, Parma was known as Chrysopolis, or "the golden city". There are many interpretations as to why, but this is for a longer debate.
Later, Parma was involved more and more with music, art, spas and theatres. By the time of the Napoleon Era, it truly became one of the best cities in Italy.
We could go on and on about the history and details of Parma. However, that would really take a lot of time. Instead, I am going to talk about the manufacturing and production of Parma Ham. This way, when we eat the Parma Ham canapé, we can appreciate every single bite.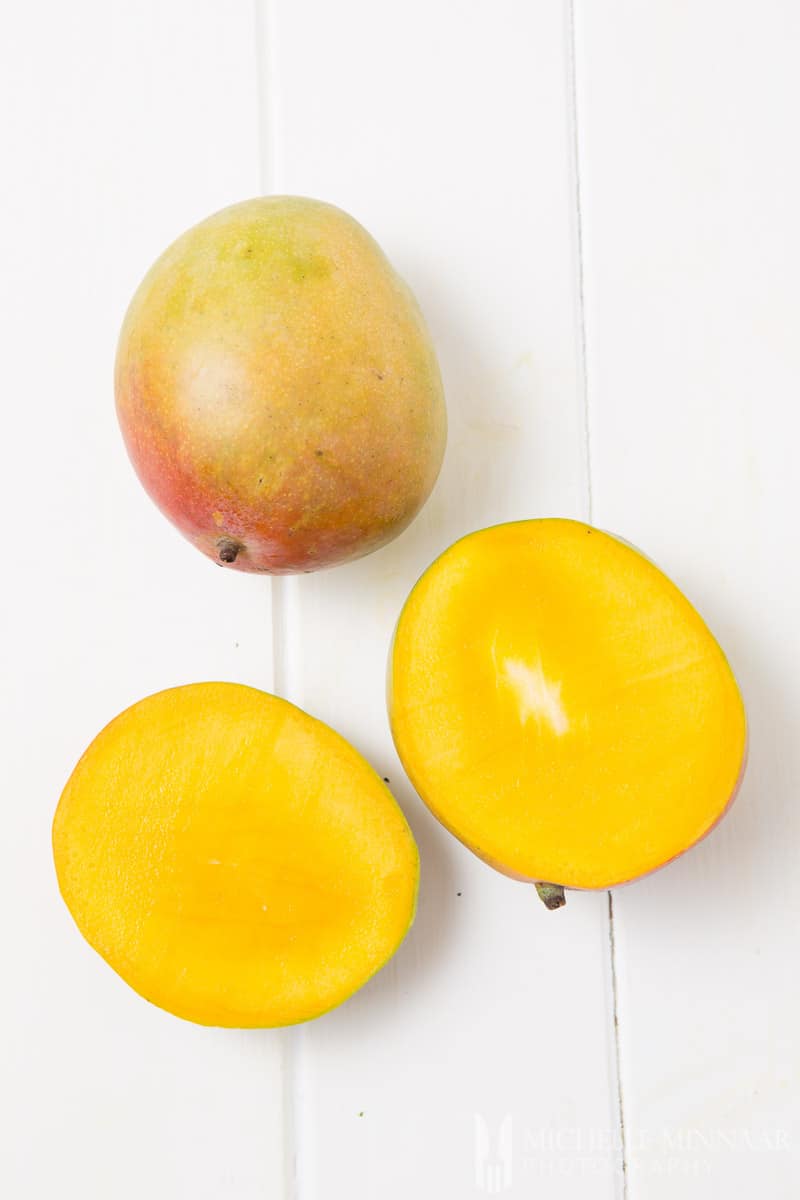 When did the production of Parma start?
Some people argue that Parma ham has been present longer than Parma has been in existence. However, the earliest recordings of Parma ham were already made during Roman times by Cato the Elder around the year 100 A.D.
He wrote in his De Agri Cultura, one of the oldest Latin proses, about the air curing technique of various types of meat. Back then, people realised that by leaving the leg of pig to dry out and rubbing it with oil once in a while, the meat would last for ages.
Furthermore, the region where Parma is located, which is in the Etruscan Po river valley, had some of the best pigs in Italy. These pigs were famous for their high quality for ages. So, it's hard to really say when it all started!

Production begins with salting
Making Parma ham is a super long and tedious process. Unless you are an expert, it's very difficult to make it. First comes the salting of the gorgeous pig leg.
Usually, the maestro salatore, or the master of salt, covers the entire leg with wet sea salt. The salty cure needs to be on for more than two weeks.
The key factor is that the salt is humid, otherwise the pig won't be edible after some time, and the salt won't act as a preservative.
Resting is important
Next, once the maestro salatore finishes the salting process of the leg, one should hang it for a period of two to three months to rest. After you hang the leg, the meat will turn a dark brown colour, but will lighten up in the final phase of resting. It is absolutely necessary that the place where you rest the leg of pig is very humid, e.g. 75%.
Wash and Dry
Once the meat on the leg turns pink again, you need to wash it with warm water. If there are still remains of salt on top of the pig skin, then you need to brush the leg, in order to remove any salt that's left.
As soon as you finish this step, it's time to hang the leg of pig so it dries. This is only for a couple of days.
First curing
As soon as the pig dries from the wash, it needs to go into a room with lots of windows for its first air cure. You also need to make sure that there is sufficient ventilation.
The meat needs to be in such a room for roughly three months, in order to really dry up. You will then notice that the pig's leg is hard and dry. This means, that it's ready for the grease!
Grease
You know what happens if you leave the meat out to dry too much? It will become too tough and inedible. In order to prevent this from happening, you should take some lard with salt and brush it over the leg. As a result, the drying process will slow down and the Parma ham will remain delicious.
The final cure
After seven months, the leg of pig should be in a room with less air, less windows and less light in general. Once you hang the piece of meat again, you should wait a couple of months till the final air cure is done.
Legally, you should cure the pig's leg for more than one year. Otherwise, it's not Parma ham. So, are you up for the challenge? I know someone in fact who cures his own meat, via a salt and air cure. Let me know if you attempt this challenge!
More Parma ham canapés please!
Did I inspire with the history of Parma ham and with this Parma Ham canapé? Feel like having more? There are many more recipes, which you can try using Parma ham. Some of these include:
I hope you enjoyed learning about Parma ham and let me know if you also have any delicious Parma ham canapés up your sleeve.
If you're looking for more canapé inspiration, check out these Stuffed Cherry Tomatoes!
Chances are if you adore Parma Ham, then you'll be a fan of smoked salmon as well. You simply have to take a look at this salmon terrine then!
If you love mozzarella and possess an air fryer, you should totally make these air fryer mozzarella sticks.
Print
Parma Ham, Mango and Mozzarella Bites
---
Description
Looking for Parma ham canapés? These Parma ham and mozzarella bites are divine and super simple to make. The mango can easily be substituted with melon.
---
1

mango, peeled and cut into cubes

125g

(

4oz

) mini mozzarella pearls

8

Parma Ham Slices
Basil leaves, handful
---
Instructions
Thread the mango, mozzarella, ham and basil leaves onto toothpicks until you run out. That's it!
Serve immediately.
Prep Time:

15 minutes

Cook Time:

0 minutes

Category:

Starter

Method:

No cook

Cuisine:

International
Nutrition
Serving Size:

1 serving

Calories:

282

Sugar:

11.5 g

Sodium:

911 mg

Fat:

15.2 g

Saturated Fat:

8.7 g

Unsaturated Fat:

0

Trans Fat:

0

Carbohydrates:

14.6 g

Fiber:

2 g

Protein:

20 g

Cholesterol:

82 mg
Keywords: parma ham canapes, parma ham and mozzarella bites, parma ham and melon canapes, melon and parma ham canapes, mango canapes
save the recipe to your pinterest board

P.S. This is a sponsored post in collaboration with Parma ham.