Whether you are making chicken ballotine or stuffed chicken ballotine, this chicken recipe is superb! This chicken ballotine is a worthy restaurant meal that you can easily replicate in the comfort of your own kitchen. What's the secret ingredient for this recipe? Branston Smooth Pickle! To make the best chicken ballotine ever, this post will teach you tips and tricks on how to make juicy and tender chicken. Most of all, this is a healthy and diet-friendly recipe which you can combine with roasted or steamed vegetables. Above all, this chicken ballotine recipe is a cheat's guide to the traditional French chicken ballotine, saving you lots of hassle and preparation time! If you've got leftover chicken, feel free to make an Italian chicken caldereta.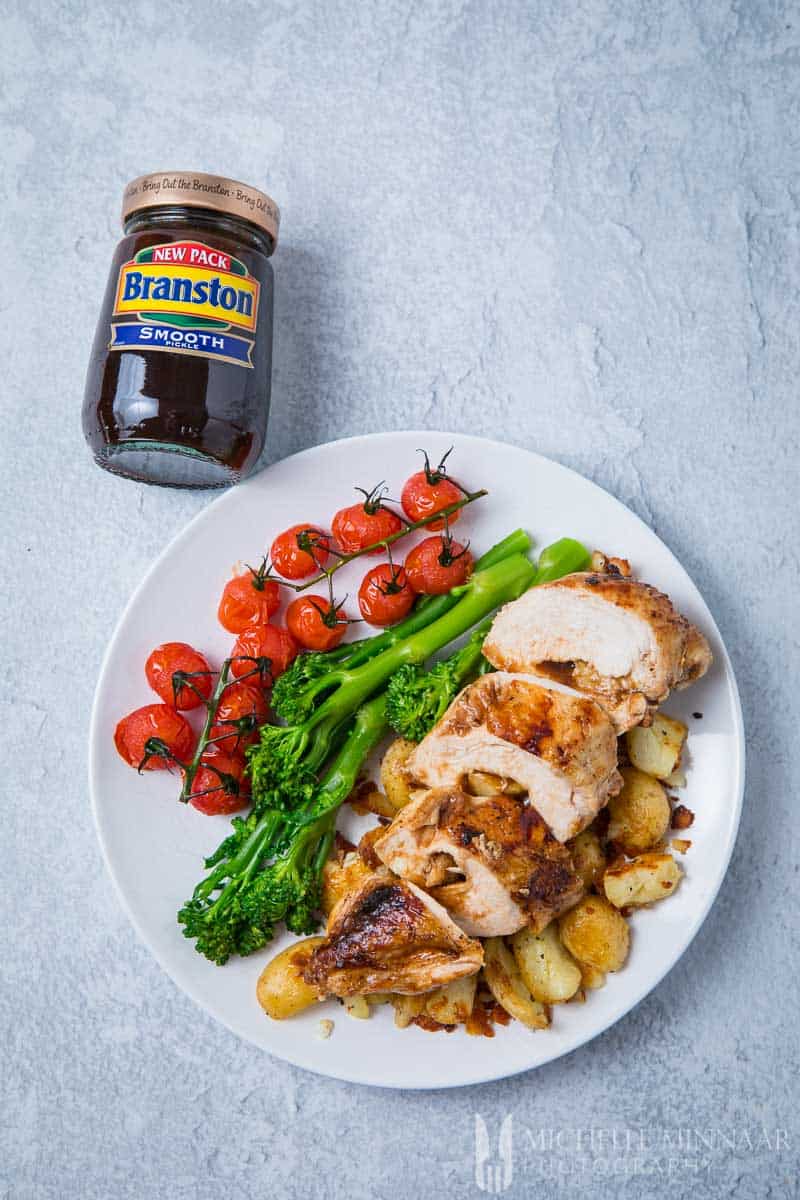 tasty chicken ballotine by Jamie Oliver
This chicken ballotine recipe is inspired by Jamie Oliver's version of roasted chicken breast, click here to access it. A traditional chicken ballotine has French origins – ballotine translates to package. Therefore, as the French name suggests, you roll and stuff the chicken, forming a sort of chicken package full of surprises and deliciousness! Generally speaking, it is common to tie the chicken with a piece of string so it can hold its shape. Sometimes, it's even stitched up. You can roast, braise or poach any ballotine recipe.
Now, the original French chicken ballotine calls for using a deboned chicken thigh with most of the meat kept inside. It would then be stuffed with ingredients and cooked. Those who have experience in deboning chicken as well as deboning chicken thighs know what a hassle this process is. It can take hours, and if your knifing and deboning skills aren't up to par, you might need protective gloves. Therefore, using Jamie Oliver as inspiration, I have decided to make my chicken ballotine with a simple chicken breast. This trick will save you lots of preparation time and deliver more or less the same result. So, consider this recipe as a cheat's guide to making the original version.
Now, even if you are not the biggest fan of pickle, trust me, this chicken recipe using Branston Smooth Pickle is divine! Simply irresistible! I am sure that you've heard of the nation's favourite pickle brand –Branston.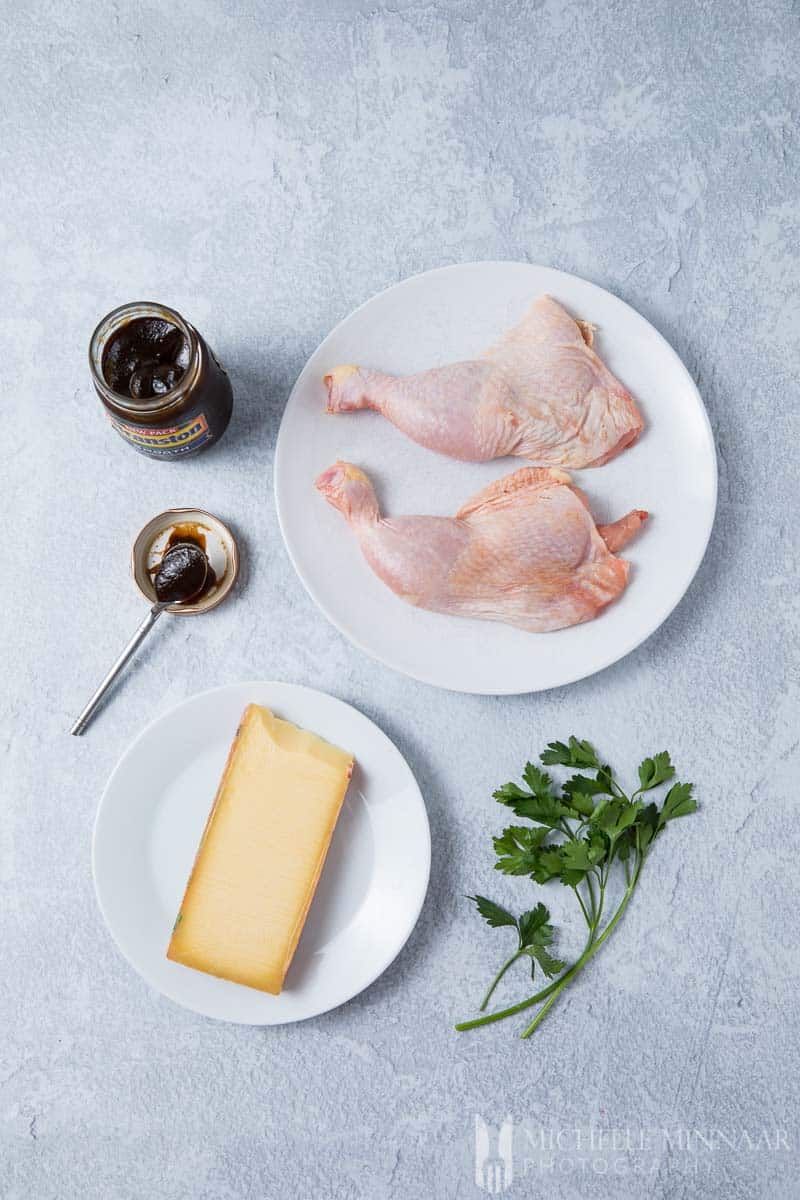 the best chicken ballotine stuffing with Branston Pickle
The first ever Branston pickle was brought into existence back in 1922. Branston was named after a small village next to Burton and first registered as a trademark in 1929. Even though Branston began to hit the shelves of UK stores, its first ever TV advert wasn't launched until 1972! By 1999, it was voted as one of the top 50 UK brands of the 20th century –a remarkable accomplishment.
Undoubtedly, Branston has been widely used by Britons for one of our favourites – the cheese sandwich. However, with the latest launch of Branston Smooth Pickle in a jar, you can now make incredible recipes that call for smoother fillings. This means you can stir the smooth pickle mixture into pies, stews, pasta, casseroles, etc. or use them as a spread for bread or as a filling for stuffing. Vegetarians and vegans can rejoice because Branston Smooth Pickle is entirely plant-based.
Why don't you try adding this Branston Smooth Pickle to a vegan spaghetti Bolognese recipe or a Lancashire butter pie for some extra flavour? Go here for recipe inspiration.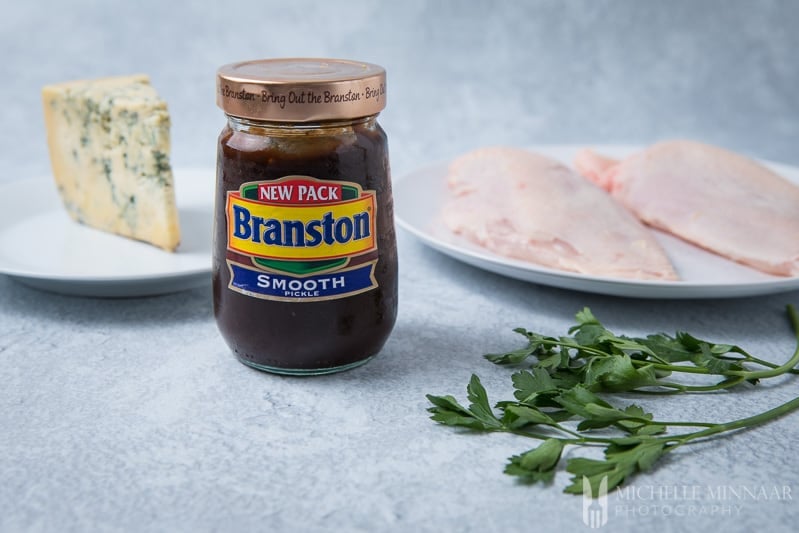 chicken ballotine stuffing ideas
Although cheddar cheese is a favourite cheese to match with Branston, I used Roquefort cheese. It works very well by delivering exceptional salty and intense flavours that blend into the chicken breast. Roquefort is a French blue cheese made from sheep's milk. It is one of the world's most popular cheeses. Plus, it has a crumbly, moist texture with veins of blue mould. As this recipe needs an acidic element to counter the umami flavours of the chicken, the Roquefort with its distinct acidity is perfect in combination with the pickle.
You can also wrap the chicken ballotine with bacon or Parma ham for extra intensity. The smoky flavours will elevate and refine the dish. I also recommend including pine nuts or walnuts in the stuffing for extra crunch. Just chop them up slightly so they'll form a nice ballotine. In either case, thanks to the Branston Smooth Pickle, you can now fit in more ingredients and experiment with various flavour combinations!
Otherwise, you can make your own pickled and preserved vegetables. This includes takuan, a famous Japanese recipe.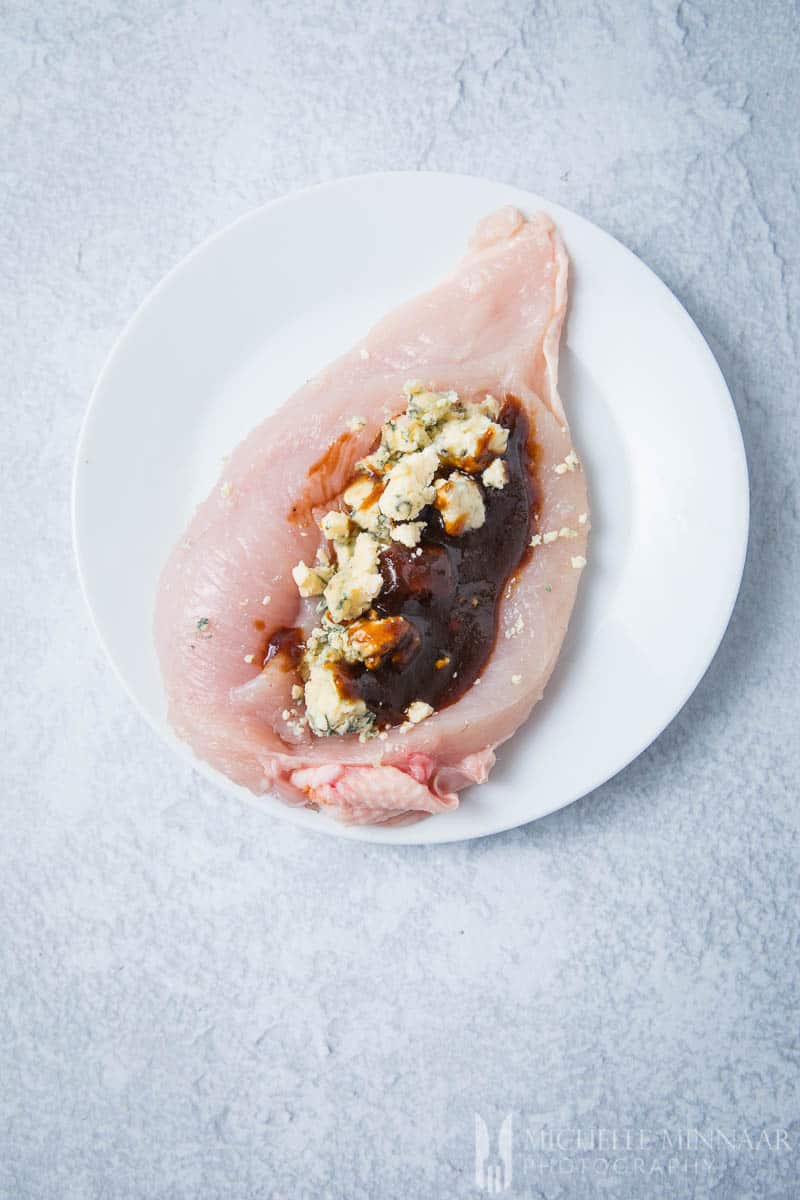 substitutes for blue cheese
If you can't get hold of Roquefort for the filling, then you can easily substitute with these three types of blue cheeses:
Stilton - English blue cheese that is very strong in smell as well as taste. Excellent substitute.
Gorgonzola - Italian cow's milk blue cheese with a buttery texture. Quite salty in taste.
Blue d'Auvergne - French cow's milk blue cheese with a very creamy texture.
Stilton would be the best substitute in this case due to its more crumbly texture.
If you are not a fan of blue cheese, you can also try Swiss Jura Montagne cheese.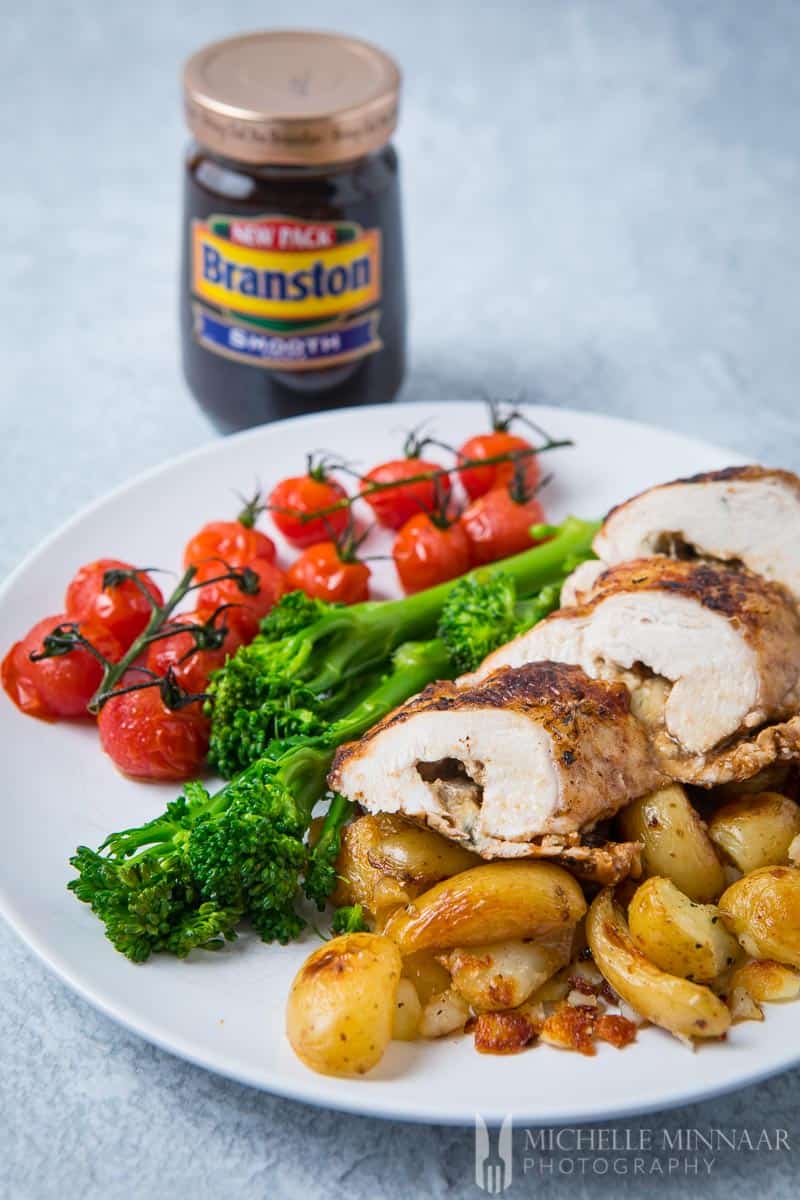 how to make juicy and tender chicken
The key to any chicken recipe is knowing how to brine a chicken. In this case, what you should know is how to brine chicken breast. Click on this post to find out what you need to do. Ultimately, brined chicken breasts will yield the best and juiciest results!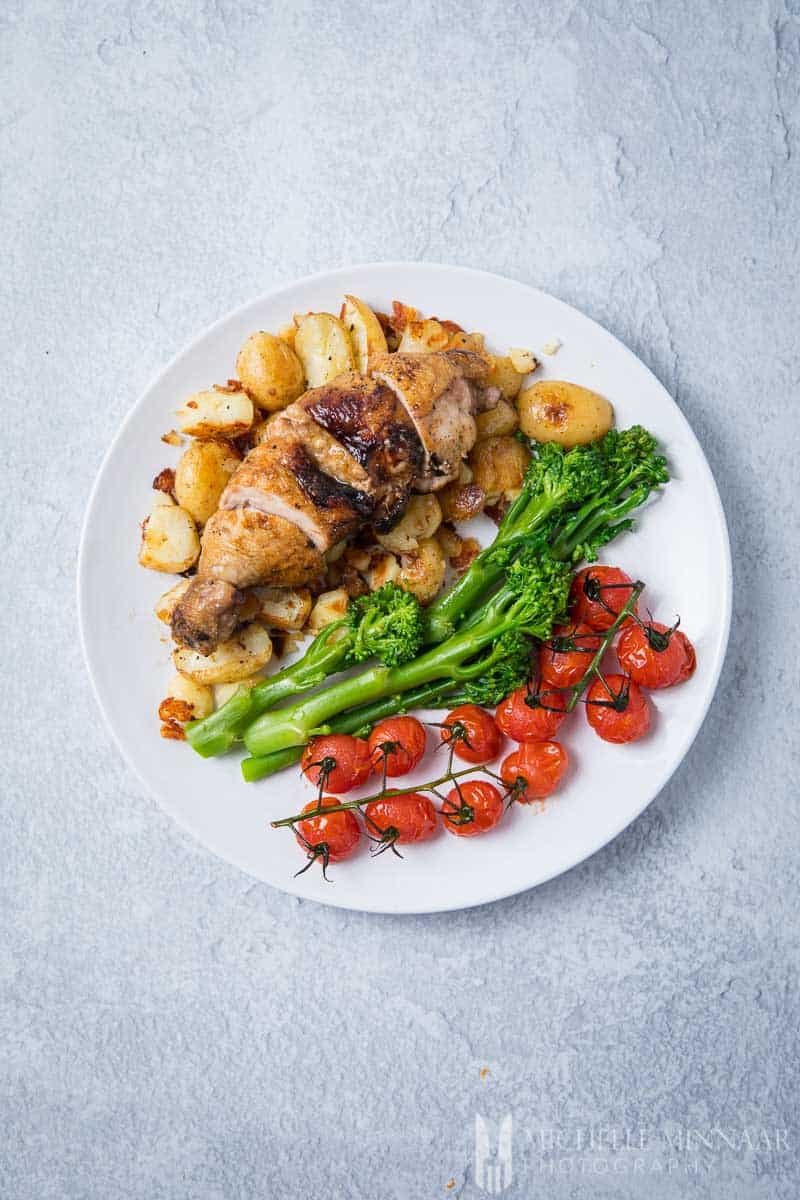 serving
Steam some vegetables like broccoli or perhaps roast a vine of cherry tomatoes and serve with potatoes. Otherwise, you can always go for a healthy vegan coleslaw or a vegan cauliflower mash.
Print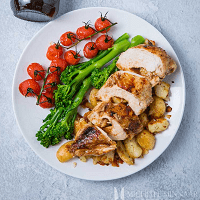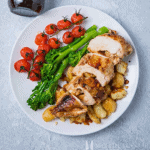 Chicken Ballotine
---
Description
This chicken ballotine, inspired by Jamie Oliver's chicken ballotine, but with a twist using Branston Smooth Pickle, is refined and impeccable in taste! It is the best ballotine using chicken breasts.
---
4

chicken breasts, preferably with skin

40

ml (8 tsp) Branston Smooth Pickle

120g

(

4 oz

) Roquefort cheese

15

ml (1 tbsp) oil

15

ml (1 tbsp) butter
Salt and pepper, to taste
---
Instructions
Preheat the oven to 180°C/355°F/gas mark 4.
With a knife, make an incision at the top, thick part of the breast. Gently push the knife down to deepen the cut, thus creating a pocket for the filling.
Fill each breast with 10ml (2 tsp) of pickle and fill any remaining space with cheese.
Let the butter and oil sizzle in an oven safe frying pan and fry the breasts skin side down until the skin is crisp and golden brown.
Turn the breasts over and transfer the pan to the oven to cook for 10-15 minutes.
Cooking time varies depending on the size of the chicken breasts. The chicken's internal cooking temperature should be 75°C (165°F) and the meat should be firm to the touch.
Serve with crushed new potatoes, steamed broccoli and roasted cherry tomatoes.
Notes
The above recipe is the cheat's guide to the French chicken ballotine. Usually it entails deboning a chicken leg but keeping most of the meat intact, which is then stuffed and cooked. Trust me, using this breast method is much easier with more or less the same result!
Cheddar is an old favourite to match with Branston Smooth Pickle, but Roquefort works well too. If you're not a fan of blue cheese, try Swiss Jura Montagne. Crumbly cheese yield the best results!
The following types of blue cheese will work well in this recipe: stilton, roquefort, cambozola, cashel blue, danish blue cheese, dolcelatte and gorgonzola.
Prep Time:

15 minutes

Cook Time:

20 minutes

Category:

Main

Cuisine:

French
Nutrition
Serving Size:

1 serving

Calories:

181

Sodium:

563 mg

Fat:

15.5 g

Saturated Fat:

8.1 g

Carbohydrates:

3.9 g

Protein:

6.5 g

Cholesterol:

35 mg
save the recipe to your pinterest board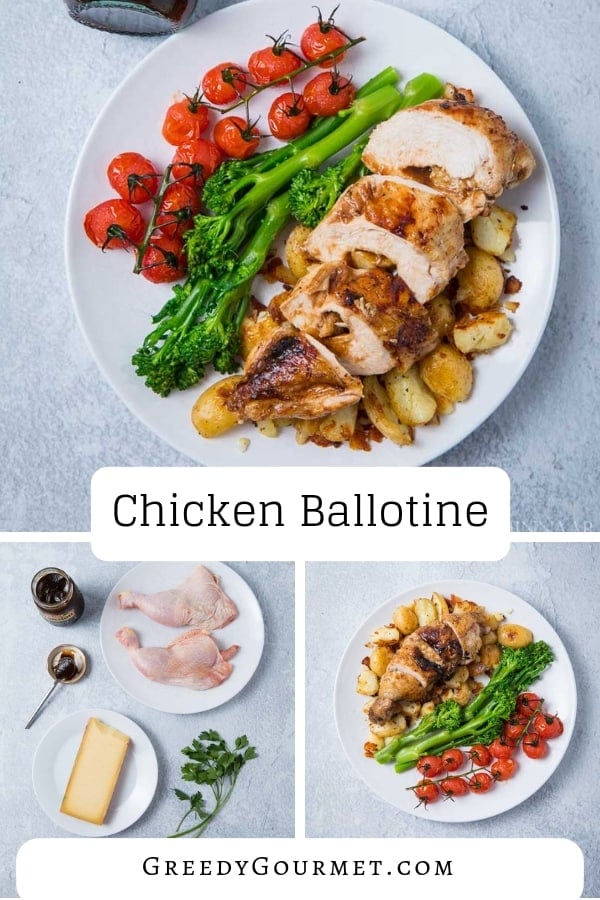 P.S. This is a sponsored post.