A vegetarian Indian dish, like paneer korma, is the unsung hero when it comes to the variety of korma recipes we have available today. Generally, people tend to cook chicken korma or prawn korma, and never look twice at a paneer korma curry recipe, especially when ordering from the Indian takeaway menu. Paneer korma curry uses an authentic cheese, called paneer, which is native to the Asian subcontinent. Why not try sourcing this cheese from the local Asian store and cook your paneer korma curry at home?
Additionally, you can also prepare the korma curry spice mix from scratch using only a handful of spices. This way, you can easily create your own fakeaway and save money on overpriced takeaways that aren't so healthy in any case. Once you start cooking these authentic dishes, you'll systematically learn more about Indian cuisine and will soon gain the confidence to cook more Indian dishes on a regular basis. Perhaps, while enjoying the plethora of exotic food India has to offer will inspire you to travel there! If I could travel to Indian soon, I would do it in a heartbeat.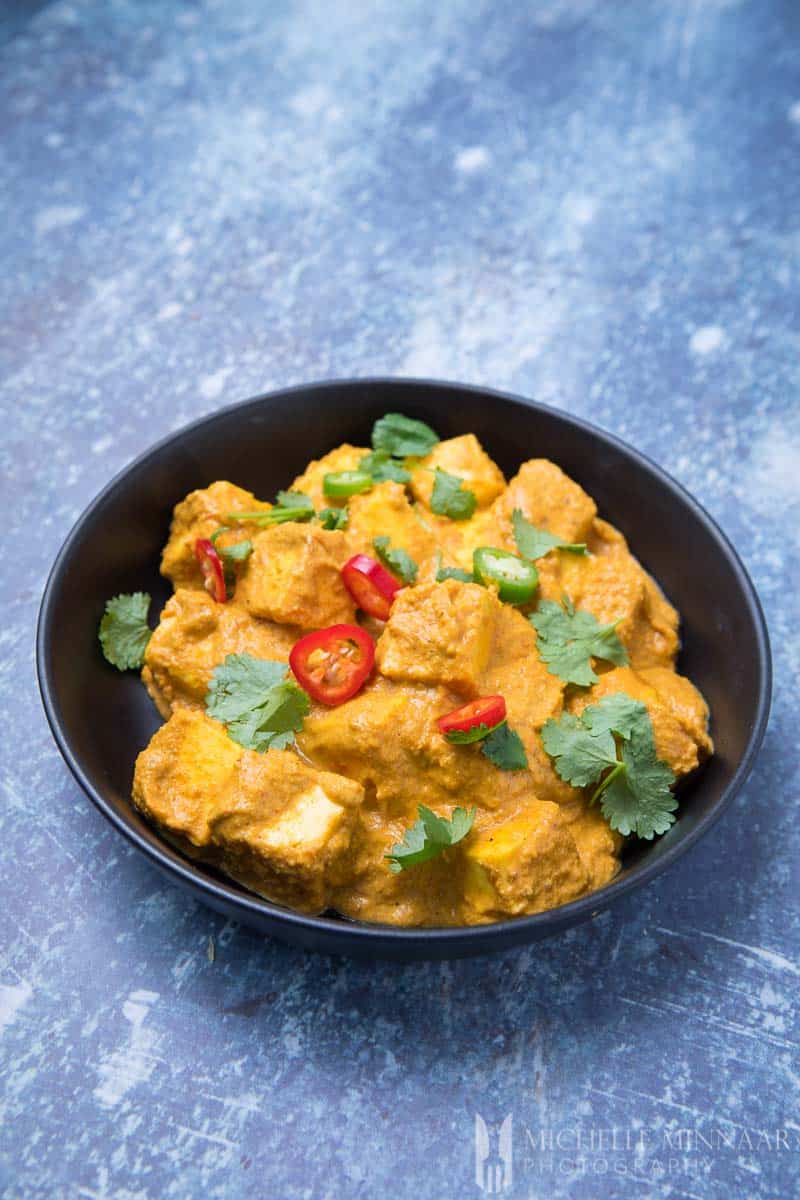 travel to India with Celebrity Cruises
Cooking Indian recipes, such as this paneer korma, always make me want to travel to India. It has been a secret dream of mine to just take a month off and explore what this country has to offer. Fro what I heard, India is a large country full of surprising and dynamic personal experiences. What not to love about its beautiful range of colours, used not only in local fashion but food as well? Every region has something special, unique and memorable about itself, especially when it comes to its cuisine. Of course, those who know a bit of geography, also understand that India is simply humongous and too big to see all in one go! It covers almost 3,3 million square kilometres with a population of over 1.3 billion people!
Thus far, every time I thought of visiting the country, I encountered a problem with the logistics side of things due to India being so large. How do you decide where and when to go? Luckily, I finally found a solution this and I can't wait to try this out myself sometime in the future. Recently, I've stumbled upon these Celebrity Cruises exciting deals. You can actually take a cruise and see different parts of India. With a jam-packed and exciting itinerary already planned out, you can sit down and relax. You can discover many regions of India in just a few days and in the comfort of a luxurious cruise liner. Along the way, you indulge in paneer korma plus discover other new curries!
Celebrity Cruises doesn't just sail to India but offers various luxury vacations to over 300 destinations in 79 countries. The Celebrity Cruise ships have been designed by leading architects, world-class interior designers and artists. As such, the suites are modern, stylish and elegant – everything you expect from the premium accommodation. On top of that, Celebrity Cruises' menus are crafted by Cornelius Gallagher, who is a Michelin-starred chef, assuring an unforgettable culinary experience. Excellent choice of accommodation for a foodie like me! Which destination would you choose?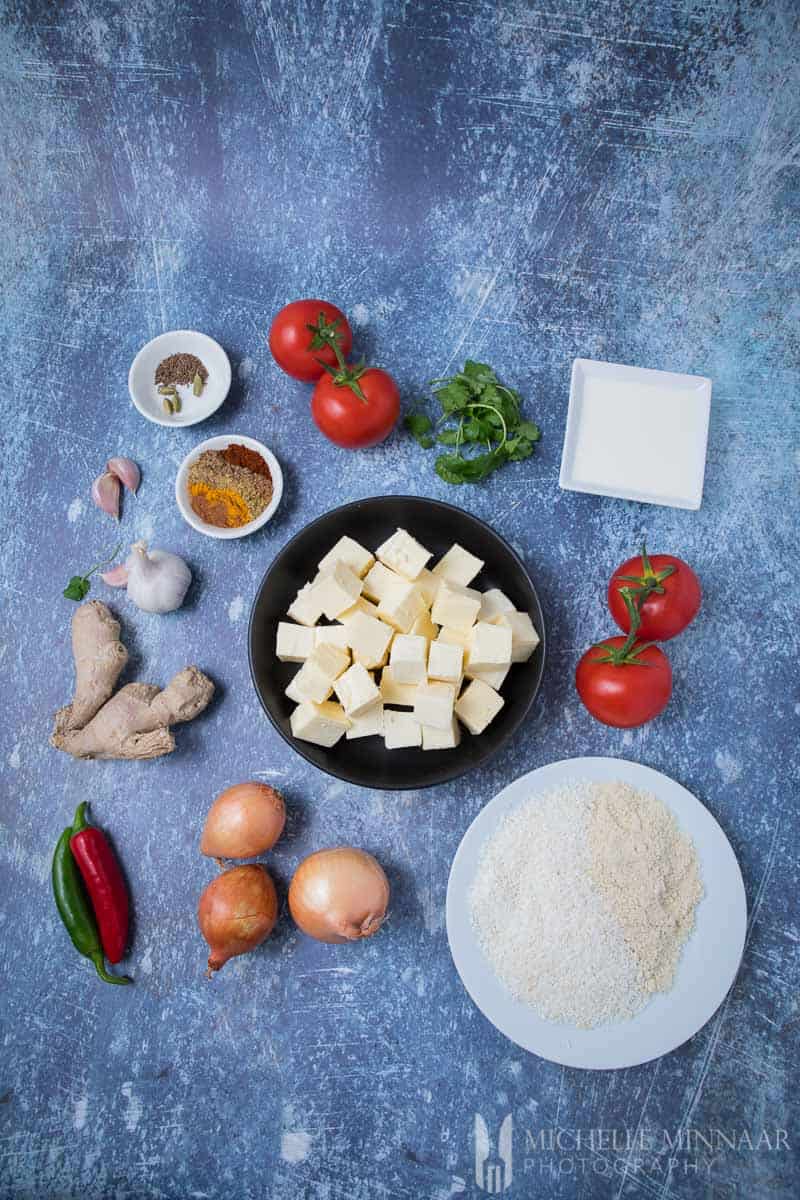 authentic paneer korma curry recipe
Paneer korma is a mild and slightly sweet curry dish, thanks to its cashew and/or coconut content. Its origins lie in the Indian subcontinent and hails from the Mughlai cuisine. This means, that it has been developed sometime between the 13th -16th century, during the Medieval period. Back then, a korma dish was for shahs and other members of the royal family. The term korma comes from the Urdu word qorma or kormah which translates to braise. This is a direct reference to the cooking method used in korma recipes.
A typical korma curry is creamy and thick, which is why people love it so much. The real definition of a korma curry is that it is a curry where you braise meat, paneer or vegetables first. So, first sear these ingredients on high heat using ghee, and then cook slowly in yoghurt, cream or stock. You can use just about any type of meat for a korma curry. Also, it is common to toss in turnip or some spinach for extra texture. Undoubtedly, there are multiple versions of kormas, so it's up to you to make this paneer korma your own.
how to make the best paneer indian korma recipe
Paneer is a version of Indian cheese which is made out of curdled milk and an acidic agent such as lemon juice or vinegar. You might also know paneer are poneer, fonir or ponir. Originally, the word paneer comes from the Persian term panir and the Turkish term peynir – which means cheese.
To make this a standout paneer korma, you'll need fresh paneer or paneer of premium quality. Paneer comes in various shapes and forms. However, the best way to prepare it is if you cut it into small cubes, as I've done in my malai paneer recipe. Sometimes, the packaged version already sells them in these smaller shapes.
You can also consider grating the paneer to lend some texture to the korma curry. Don't forget to season well and top with fresh herbs! Add slices of chilli if you'd like to spice things up.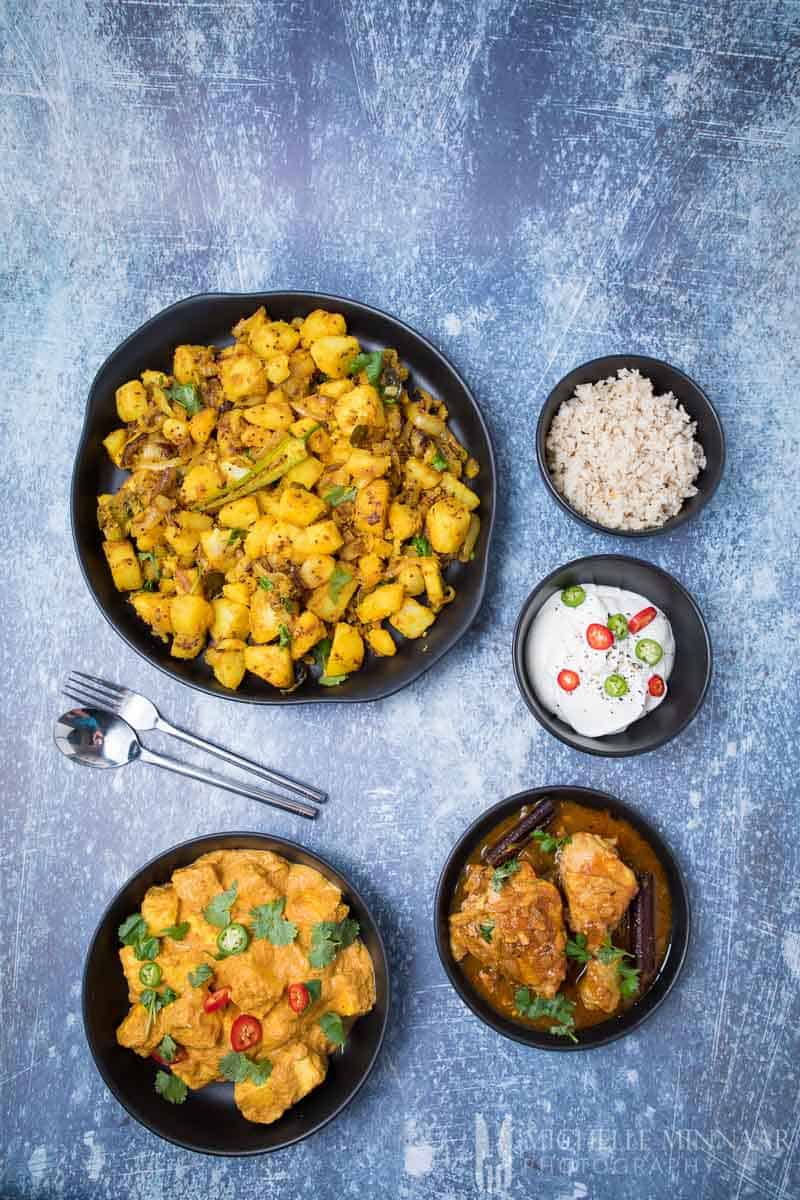 how to make an indian feast for guests
This paneer korma is an excellent addition to any Indian feast you might have in mind. It offers guests a delicious and creamy vegetarian alternative. Be warned though, the paneer korma might be the first dish to disappear. Pair the dish with these classics.
Don't forget the traditional side dishes such as pilau rice, jasmine rice or rotis. Plus, this Indian feast would not be complete without some cooling agents for those who are not keen on too much spice. A simple cucumber raita or a chilli and lime yoghurt dip should do trick. Just go easy on the fresh chillies!
What is your favourite paneer dish?
Print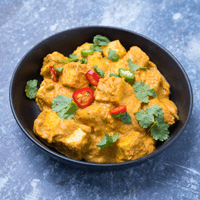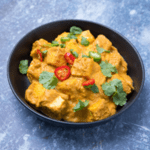 Paneer Korma
---
Description
Paneer korma is a thick and creamy curry made from Indian cheese and korma curry paste. This korma curry is mild and sweet – ideal for curry beginners!
---
30

ml (2 tbsp) cashew nuts

60

ml (4 tbsp) dessicated coconut

60

ml (4 tbsp) water

2

garlic cloves, peeled

2.5

cm (1in) ginger, peeled

2

green chillies, washed and stalks removed

15

ml (1 tbsp) ghee or butter

450g

(1lb) paneer, cubed

2

onions, peeled and finely chopped

2.5

ml (½ tsp) cinnamon powder

5

ml (1 tsp) chilli powder

5

ml (1 tsp) turmeric

10

ml (2 tsp) coriander powder

2.5

ml (½ tsp) caraway seeds

4

green cardamom pods, crushed

4

large tomatoes, pureed

250

ml (1 cup) single cream
Salt, to taste
Coriander leaves, for garnishing
---
Instructions
Cover the cashew nuts with water for 1 hour so that they soften up.
Drain, then blitz them together with the coconut and water in a food processor until a paste is formed. Add a splash of water, if necessary. Set aside.
Place the garlic, ginger and chillies in a food processor and blend until everything is finely chopped. Set aside.
Fry the paneer in the ghee until browned and set aside.
In the same pan, continue to gently fry the onions, then stir in the fresh garlic paste and cook for another 3 minutes.
Add the remaining spices to the mix and fry for another 3 minutes.
Pour in the fresh tomato puree, give it a good stir and let the sauce reach a bubbling point. Let it slowly simmer for 10 minutes.
Stir in the cashew nut paste and let the sauce simmer for another 5 minutes.
Pour in the cream and cook for another 5 minutes.
Stir in the fried paneer cubes and let it heat through for 5 minutes.
Serve immediately with rice or naan. Garnish with coriander leaves and sliced red chillies. Enjoy!
Prep Time:

45 minutes

Cook Time:

30 minutes

Category:

Main Course

Cuisine:

Indian
Nutrition
Serving Size:

1 serving

Calories:

439

Sugar:

13 g

Sodium:

236 mg

Fat:

29.6 g

Saturated Fat:

18.6 g

Carbohydrates:

37.4 g

Fiber:

7.5 g

Protein:

10.3 g

Cholesterol:

39 mg
save the recipe to your pinterest board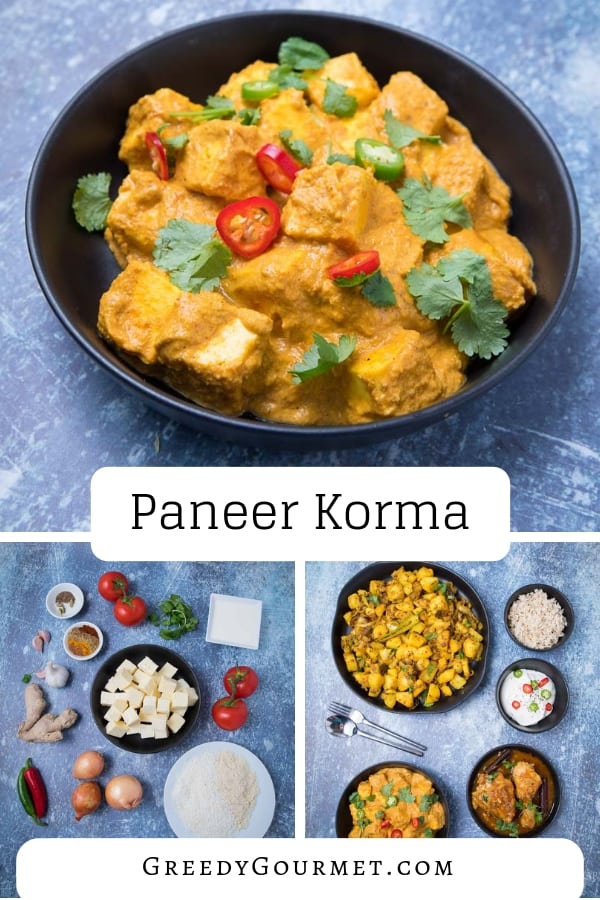 P.S. This is a sponsored post.