Looking for a way to repurpose all your extra turkey? Try turkey tacos!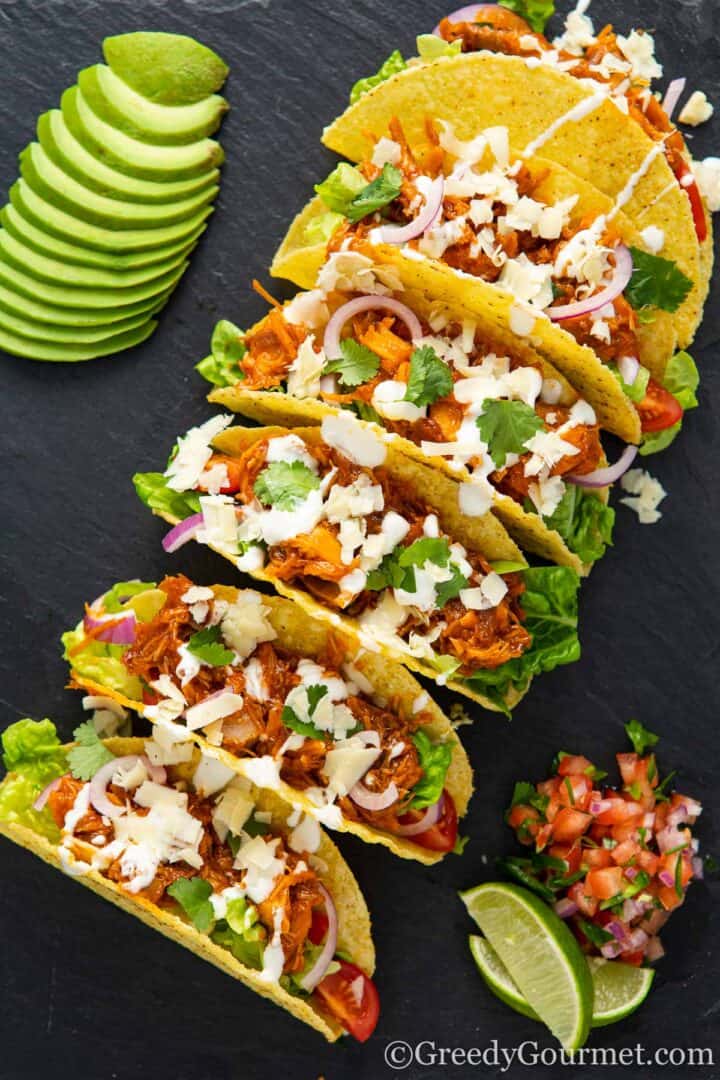 This recipe makes great use of your leftover turkey, and gives a totally new flavour profile. When it comes to taco recipes, this one is hard to beat. Here is all you need to know when making this delicious dish:
Why You'll Love This Recipe
There's a lot to love about this dish, but here are a couple specific reasons you'll love these turkey tacos:
It uses ingredients you already have in your pantry.
It makes great use of your leftovers around the holidays.
It's a simple, quick recipe that's perfect to make when you're sick of cooking after putting together a giant gourmet meal.
It gives the turkey a totally new flavour.
Special Equipment Needed To Make This Recipe
You can make this recipe without buying any new equipment. But if you want to up your presentation just a bit, there is one kitchen item to have:
Squeeze bottle – Squeeze bottles are perfect for putting sauce on dishes. This dish calls for sour cream, and if you're serving it to guests, they'll be totally impressed by your presentation if you use the squeeze bottle to give a little more precision to your taco toppings.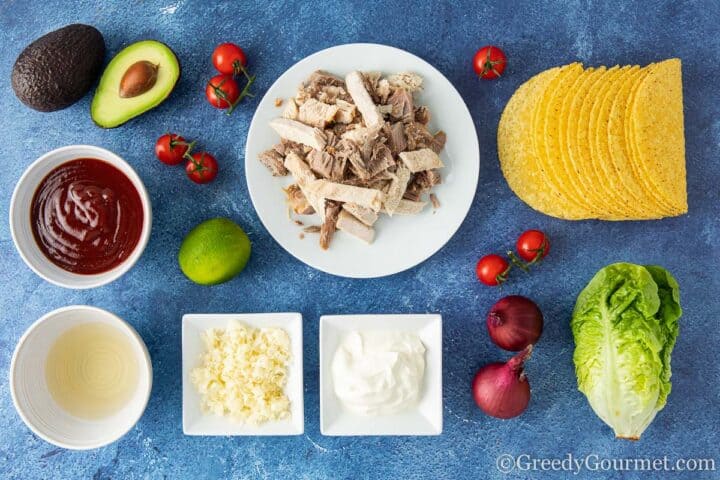 Special Ingredients You Need For This Recipe
Rice flour – Using rice flour makes these ground turkey tacos gluten free. You can find rice flour at major retailers, and with the growing amount of people who abstain from gluten, you can probably find it at your local grocery store, as well. If not, you can find it online. If you are not worried about your gluten intake, you can use any kind of flour you have.
Little Gem lettuce – Little Gem lettuce is similar to romaine lettuce. It can be purchased at major retailers and potentially your local grocery store or farmers' market. If you can't find it, you can always grow it, or just substitute with romaine lettuce.
How To Make This Recipe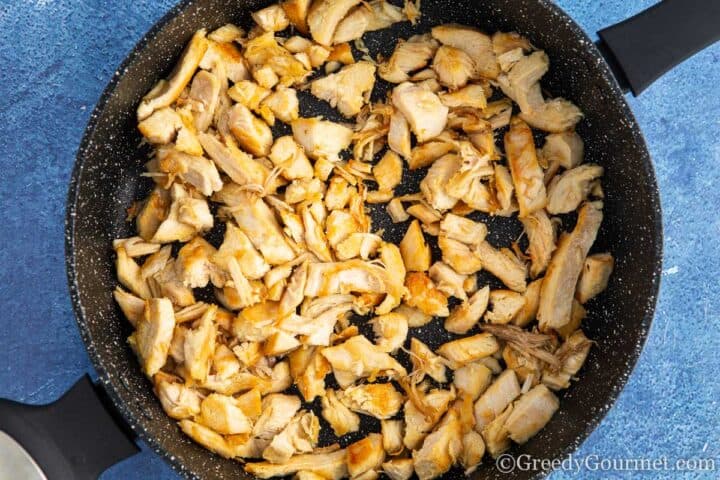 Coat turkey in flour. Fry in butter until browned.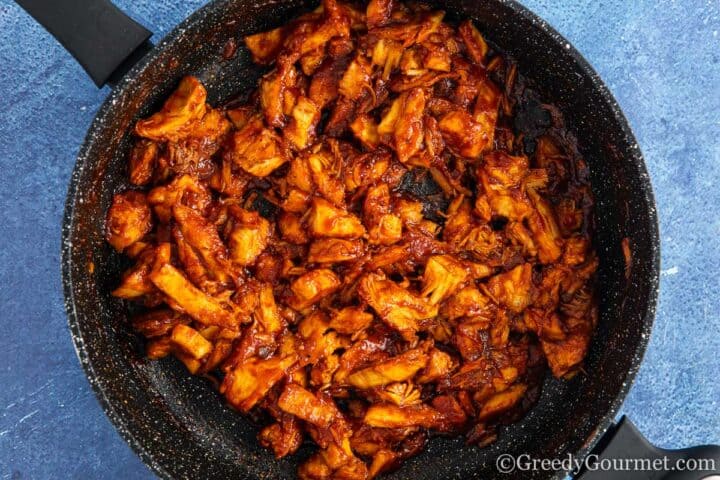 Add BBQ sauce, vinegar and water. Coat turkey evenly in sauce.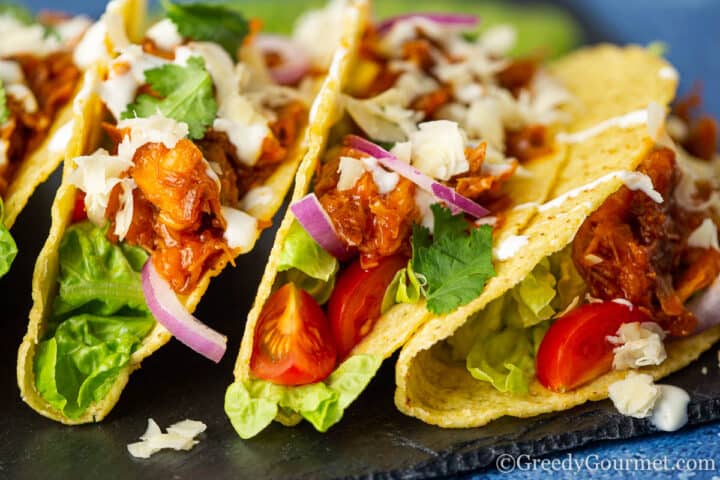 Assemble tacos, using lettuce, tomato, onion, avocado and turkey. Sprinkle with lime juice, sour cream and cheese.
Top Tip
When cooking the meat, it may be a little dry. Turkey is notorious for being dry, and it doesn't help when you're using leftover ground turkey. To remedy this, add a bit of moisture. A bit of chicken broth will keep the turkey meat from becoming too dry.
What to Serve with Your Turkey Tacos
Sides
Popular Substitutions For This Recipe
These are tacos, so variations are expected. And there are a lot of ways you can make even these turkey tacos fit your flavour preferences:
Turkey taco meat
If you don't have leftover turkey but you still want to make this recipe, feel free to substitute with any other type of meat. Ground chicken tacos are delicious and just as easy to make. But of course you can always use ground beef, chicken, or even a meat substitution like jackfruit.
Taco Shells
If you are not a crunchy shell fan, feel free to use corn tortillas or soft flour tortillas. You could also use jicama wraps in place of tortilla shells.
Toppings
The sky's the limit when it comes to toppings. I suggest using lettuce, avocados, and cherry tomatoes, but you can use anything you'd like. Feel free to use shredded lettuce, pico de gallo, black beans, or any of your other favourite toppings.
Seasoning
You can also change the seasoning to make this a more traditional taco recipe. Season the ground turkey taco meat with chili powder, garlic powder, onion powder, cayenne pepper, smoked paprika, cumin, and oregano, or just use a packet of taco seasoning (a packet will include chili powder, garlic powder, etc.).
Top with fresh cilantro and freshly ground black pepper. You can still add barbecue sauce, which will make for a super flavorful dish.
Top Tip
If you're out of crunch shells, make your own by crisping flour tortillas in the oven. Use your oven racks to shape them. You'll still have the perfect boats for your ground turkey taco meat.
Variations To This Recipe
Turkey taco salad
If you are totally against taco shells, or just eat a gluten-free or low carb diet, you can turn your turkey tacos into a turkey taco salad. All you have to do is increase the amount of lettuce you use and omit the flour tortillas.
Lettuce wraps
If you don't want to use the tortilla shells but you do want to still feel like you're eating a turkey, try using lettuce wraps as shells.
You can still use all your same taco toppings, as well as the turkey meat, and it'll still feel like you're eating ground turkey tacos. Check out this tuna lettuce wrap recipe for inspiration!
Meat lovers
If you have a bunch of meat to use up, make these tacos meat lovers. Use whatever you have – ground turkey, leftover turkey, beef, chicken, or anything else you'd like.
Homemade barbecue sauce
You can always make your own barbecue sauce, check out this BBQ chicken's sauce! Use tomato sauce and as a base, add something to sweeten it, and enjoy a totally different flavor profile.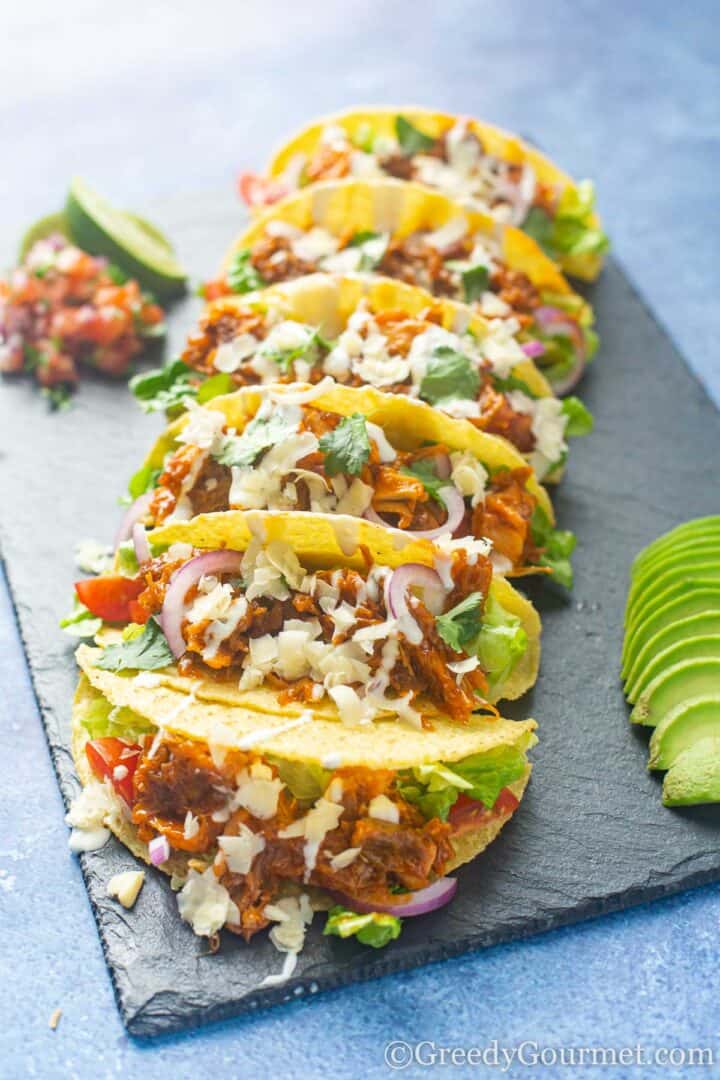 How do I store leftovers?
Store leftovers in an airtight container in the fridge for up to four days after you originally cooked your turkey. Do not go by the leftover cooking date just because you repurposed them into turkey tacos. They may be okay for additional days, but you'd rather be safe than sorry.
How Long Will This Food Last In the Fridge?
Your leftover turkey tacos will only last up to five days from the original day that you cook the turkey. If you cooked your turkey on day one and didn't turn it into taco meat until day three, you would only have two days left to keep the ground turkey in the fridge before they go bad.
Can I Freeze This Recipe?
Yes, you can freeze this recipe. It will last in the freezer for a couple months. Make sure you keep it in a freezer bag or another airtight freezer safe container and that you write your date on it.
How do I Thaw This Dish?
You can thaw this dish by putting them in the fridge overnight. You can set the meat out at room temperature for a couple hours to thaw, as well, but then you run the risk of spoiling the turkey.
How do I Reheat This Dish?
You can reheat this dish either by putting it in the microwave or by putting it on the stove top over medium heat. Make sure you stir occasionally to keep it from sticking to the bottom of the pan. And if necessary, add some olive oil or even more barbecue sauce to revive it if it has gotten dry. You want to keep your ground turkey moist. 
Other Mexican Recipes You'll Love
Mexican Omelette – This delicious dish brings some spice to breakfast. With avocados, tomatoes, jalapeños, black beans, and corn, it brings flavour to your morning meal.
Lamb Tacos – For a totally different meat experience, try out my lamb tacos. Made from slow cooked lamb, they are the perfect comfort food when you want something super flavorful and made from meat other than ground turkey.
Guacamole – There are 1,000 guacamole recipes to try, but if you're looking for homemade taco toppings and want to test out a new recipe, try this one.
Don't Forget To Come Back And Let Me Know How Your Recipe Turned Out!
Once you've made these ground turkey tacos, let me know what you think. If there's anything you would do differently, I want to hear!
Print
Leftover Turkey Tacos
---
Author:

Michelle Minnaar

Total Time:

30 minutes

Yield:

6

Servings

1

x

Diet:

Gluten Free
Description
Need an idea for how to use up any leftover turkey? Try out these Turkey Tacos! A quick and tasty meal you can make in 30 minutes.
---
BBQ Turkey
10

(1 tbsp) rice flour

500g

(

3½ cups

) cooked leftover turkey, shredded or chopped

14g

(

1 tbsp

) butter

250

ml (1 cup) BBQ sauce

60

ml (¼ cup) apple cider vinegar

60

ml (¼ cup) water
Turkey Tacos
12

crunchy taco shells

2

Little Gem lettuces, finely sliced

1

small red onion, finely sliced

1

avocados, peeled and chopped [optional]

12

cherry tomatoes, quartered

1

lime, juice only

60

ml (4 tbsp) sour cream

120g

(

1 cup

) Monterey Jack cheese (or cheese of your choice), grated
handful of cilantro (coriander)
---
Instructions
BBQ Turkey: Coat the shredded/chopped leftover turkey in the flour.
Melt the butter in a large frying pan over a medium heat. Add the turkey and cook for 5 minutes or until browned.
Pour over the BBQ sauce and stir to get everything evenly coated. 
Pour in the vinegar and water into the mix and stir until fully combined. 
Reduce the heat to a medium low and simmer until the sauce has thickened, stirring frequently to prevent the sugar from the sauce from crystallizing. Remove from heat.
Assembling the Turkey Tacos: Place one taco in your hand then fill it with lettuce, tomato, onion and avocado. 
Spoon the BBQ Turkey over the top.
Drizzle over sour cream and a squeeze of lime. 
Sprinkle over the cheese and cilantro (coriander). 
Repeat this process until all tacos are filled. Alternatively, place all the ingredients in separate bowls and allow guests to build their own tacos. This makes a great family meal, so have some fun! Enjoy!
Notes
We used rice flour to make this recipe truly gluten free, but you can use whichever flour you like. 
Prep Time:

15 minutes

Cook Time:

15 minutes

Category:

Dinner

Method:

Pan Fry

Cuisine:

Mexican
Keywords: turkey tacos recipe, easy turkey tacos, leftover turkey recipe, leftover turkey tacos, mexican turkey recipe, what to serve with turkey tacos, thanksgiving leftover recipe, christmas leftover recipe