Those of you who cook curries at home religiously know, that the curry base sauce is the key to mastering any curry recipe. I've been wondering for years how to make the perfect curry base sauce from scratch to make my curries as authentically delicious as possible.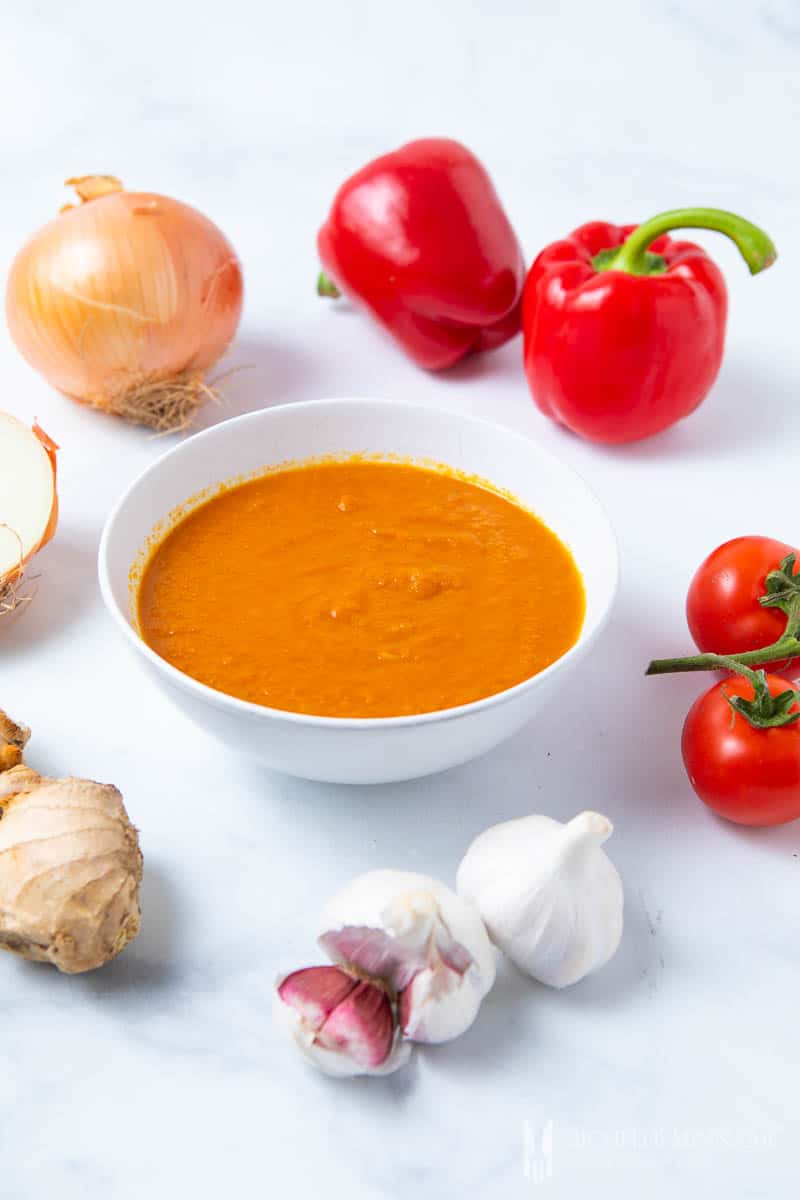 Finally, I can say that I have mastered this surprisingly easy recipe! Yes, with this base curry sauce recipe, you too can make your own restaurant-style curries at home! What's best is that this base sauce actually works with all sorts of curries.
Trust me, you will never make the same mistakes I did when you make your curry recipes at home. From now on, you'll always have this reference point which will lead you in the best possible direction when it comes to making amazing curries.
This BIR (British Indian Restaurant) curry base sauce is truly a life saver in many ways!
how to make curry base sauce from scratch
Ever since I mastered this curry base sauce, I've been cooking more and more curries. I find it really fun mastering the classic (British Indian Restaurant) BIR curry base sauce.
Naturally, when you master this base sauce, you'll soon discover that all your curry recipes taste incredible and authentic. There'll be no more need to go out to a restaurant to have a gourmet-style curry prepared in an authentic way.
You too can do the same in the comfort of your own kitchen and enjoy your own fakeaway.
At least, I think it's safe to say that you'll never purchase curry sauce out of a jar. Ever again! Basically, this concept is the same for all curries around the world.
For example, if you master your Thai curry sauce and know exactly the difference between red curry vs green curry, then you'll never buy the jar stuff.
You'll always want to make curry sauce or curry paste from scratch because you know it doesn't taste the same at all!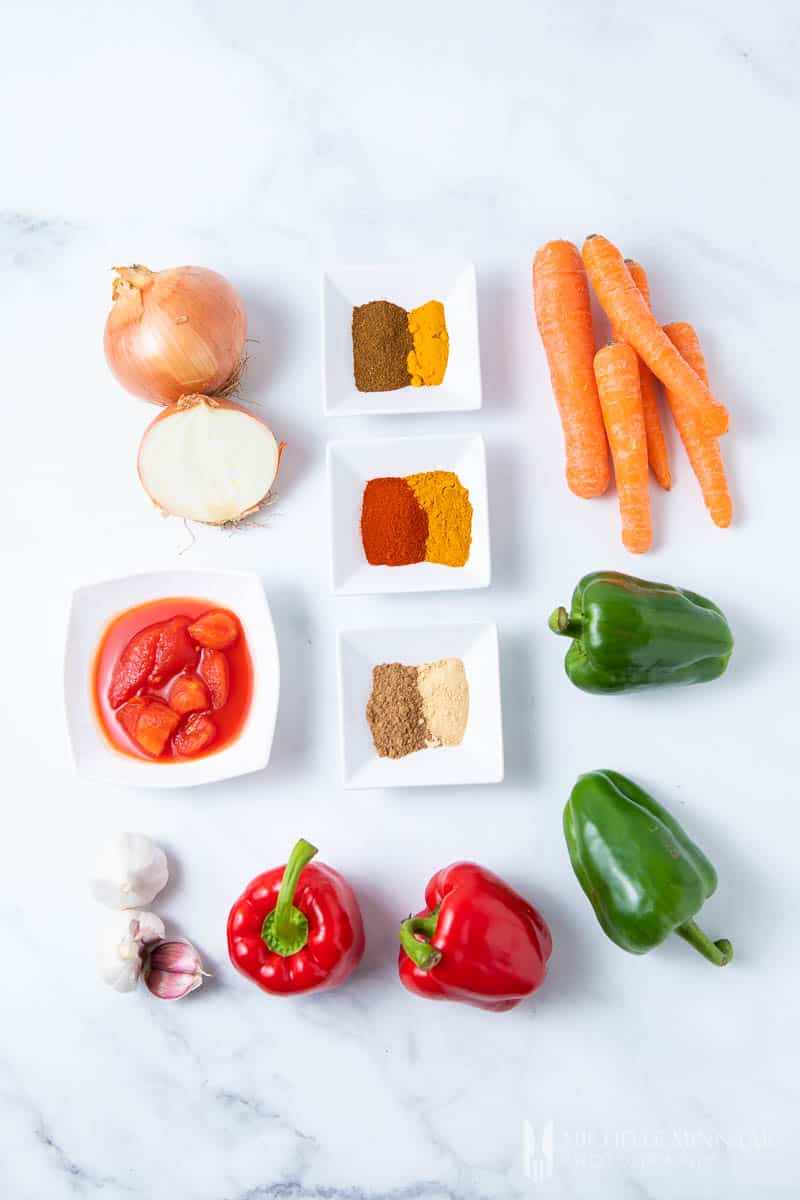 base sauce recipe
So, I am just letting you know. Once you start making your own curry base sauce from scratch, it will be very hard for you to go back or do otherwise.
Trust me, I've learned from experience after mastering the ultimate korma curry paste. I've never been able to eat a korma curry out of a jar.
True story! So, in the end you will also become much more demanding when it comes to eating curries.
In either case, once you master this sauce recipe, it will save you tons of money on takeout and you'll really enjoy making curries. No more takeouts at British Indian restaurants!
You will be forever known among your friends as the ultimate curry master. My guess is, you will in either case prefer to eat your own curry at home, instead of takeout. Indeed, making curry sauce from scratch has this effect.
BIR curry base sauce
So, what do you think about my BIR (British Indian Restaurant) style curry base sauce? As you know, each British Indian restaurant has its own curry base sauce.
This of course is what makes each restaurant shine. If they have a really good base sauce, then all their curries are delicious!
However, as I mentioned above, my guess is that you will prefer making your own sauce from scratch, simply because you can control the amounts of your favourite ingredients.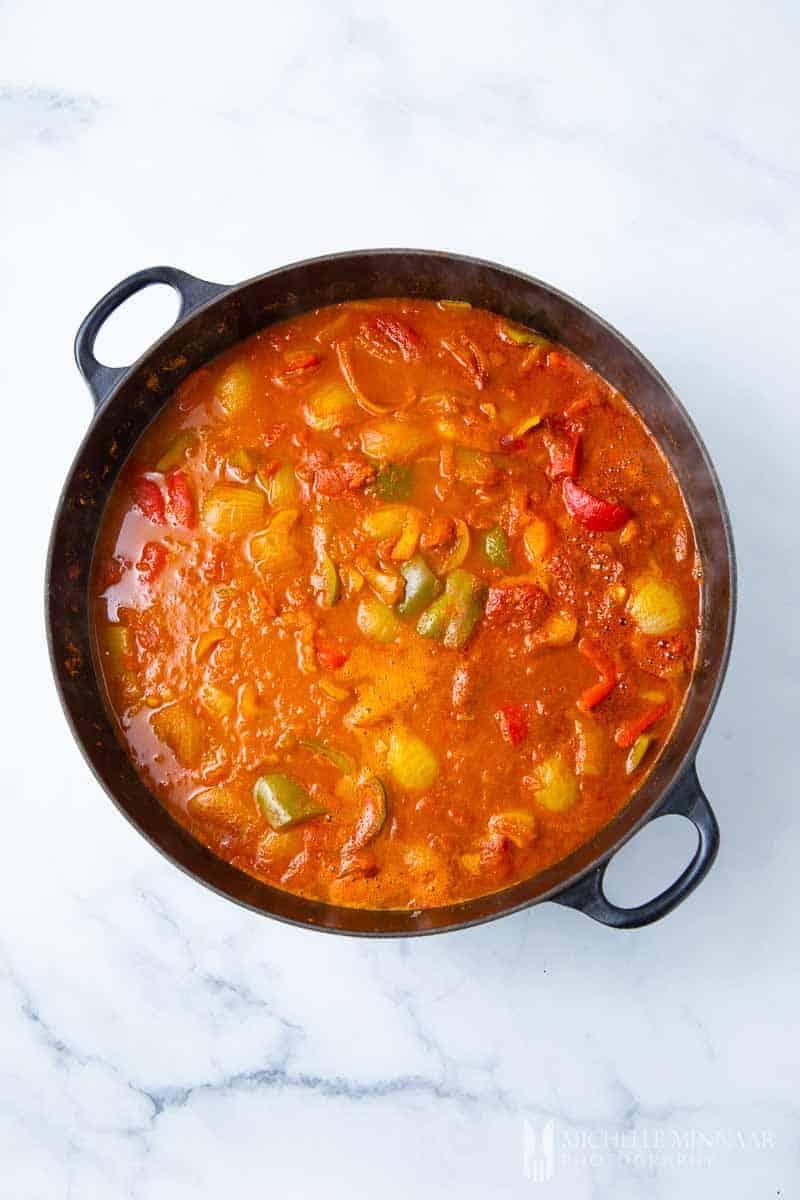 base sauce – small batch
Although, this curry base sauce recipe is quite appropriate when it comes to portion size (1 takeaway-style curry), you can easily scale up! If you a restaurateur, you can easily make 3-5 large batches with this recipe.
All you need to do is to scale up. In fact, I recommend that you, too, make a large batch, because this sauce can be used with almost any curry.
Just freeze and reuse when needed or when you feel like eating some Indian. Again, you won't find any other substitute out there for a large batch of curry that has simmered and cooked to the utmost perfection.
Think of mastering a curry base sauce like a good chicken or beef stock recipe. They too make up some incredible sauces.
So, it's always a good idea to have a fresh batch somewhere in the kitchen. You never know what you'll need it for!
restaurant–style base curry sauce
For making a restaurant-style curry base, the hero ingredients are always the fresh spices! Most British Indian restaurants understand this very well, so they try to source as much fresh produce as possible.
So, before you give this base sauce a try, make sure you have some of the key spices in your kitchen cupboard. Some of the spices you might need to find in your kitchen include:
Luckily, the substitutes for the key ingredients are quite effective, so if you haven't got the key ingredients at hand, go for the best alternative.
Also, if you want to really make a traditional base sauce, then use ghee instead of vegetable oil. You can easily make your own ghee at home.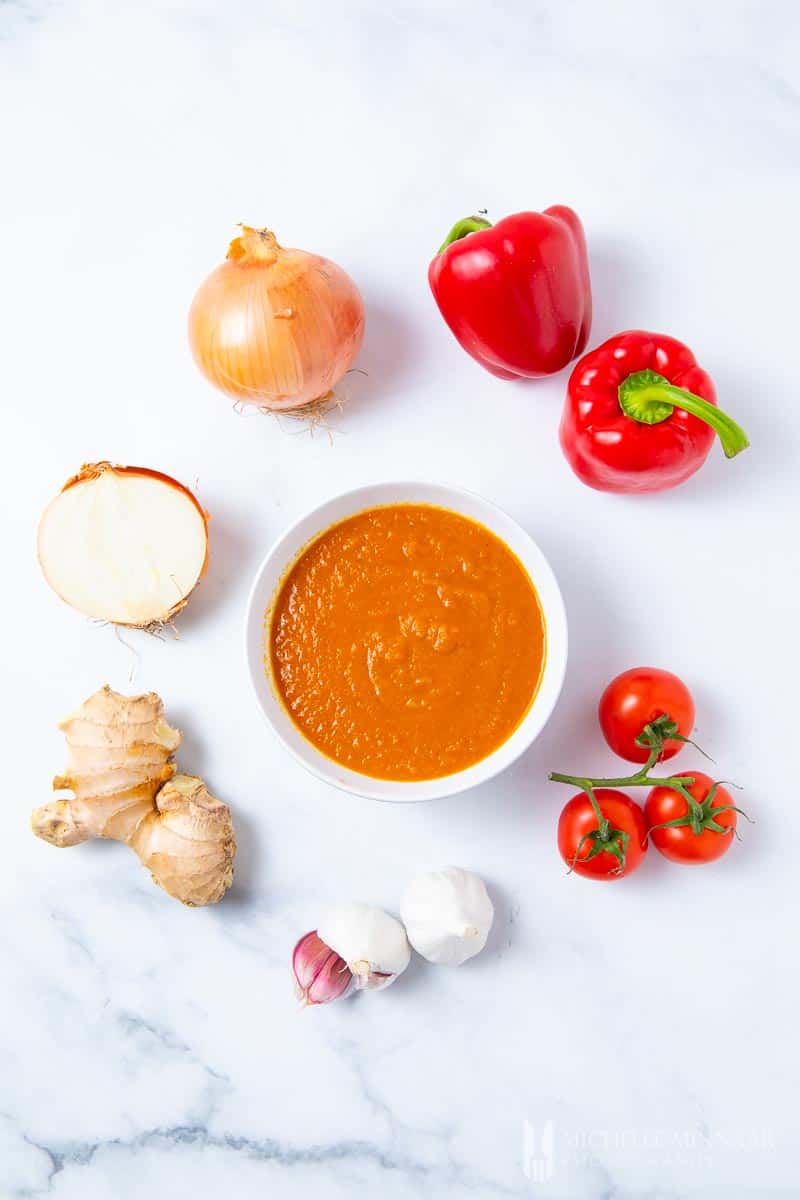 Recipes using British Indian restaurant base curry sauce
You can easily use this sauce as a base for multiple curries. Some of these include:
Other curries you might like
So, as you can see, there is a lot this British Indian restaurant curry base can do for you. It has the undeniable ability to spice up your curry.
Plus, my favourite part being, it will help you whip up a quick and authentic curry in no time at all.
What is your favourite British Indian Restaurant dish?
Print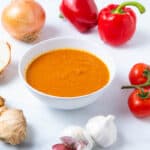 Curry Base Sauce
---
Author:

Michelle Minnaar

Total Time:

1 hour

Yield:

1.5

L (6 cups), enough for

3

curries serving 4, respectively

1

x

Diet:

Vegan
Description
Master the making of a British Indian restaurant curry base sauce from scratch. After this recipe, you will never go back to the jar stuff again. Enjoy!
---
60

ml (4 tbsp) vegetable oil

5

large onions, peeled and chopped

1

bulb garlic, all cloves peeled

10

cm (4in) fresh ginger, peeled and chopped

2

carrots, peeled and chopped

1

green pepper, washed and chopped

1

red pepper, washed and chopped

400g

(

1

can) chopped tomatoes

500

ml (2 cups) water

15

ml (1 tbsp) curry powder

15

ml (1 tbsp) ground cumin

15

ml (1 tbsp) ground coriander

15

ml (1 tbsp) ground turmeric

15

ml (1 tbsp) ground fenugreek

15

ml (1 tbsp) smoked paprika
---
Instructions
Heat the oil in a large pot.
Gently fry the onions for 5 minutes until softened.
Add the garlic, ginger and carrots. Stir. Fry for another 5 minutes.
Place the rest of the ingredients in the pot, ensuring the water cover most of the contents. If not, top up slowly until it does.
Simmer for 15-20 minutes until all the vegetables are cooked and tender.
Place the contents in a food processor and blend until smooth.
Use immediately in a curry, store in the fridge for up to 4 days or freeze the curry base sauce in batches.
Notes
I prepared 4 times the above quantity in a huge pot and now have lots of sauce stored in batches in my freezer. This will definitely make my life easier in the future when I need a curry fix as soon as possible!
Roughly speaking, this recipe yields 1.65kg (6 cups) of curry base sauce. On average, you use 500ml (2 cups) of it in a curry, which means for 1 batch you'll be able to prepare 3 different curries serving 4.
If you're struggling to get hold of any fenugreek, check out these fenugreek substitutes!
Prep Time:

30 minutes

Cook Time:

30 minutes

Category:

Side Dish

Method:

Boil

Cuisine:

Indian
Nutrition
Serving Size:

1

Calories:

274

Sugar:

14.6g

Sodium:

45mg

Fat:

15.4g

Saturated Fat:

2.9g

Carbohydrates:

33.3g

Fiber:

9.2g

Protein:

5.3g
Keywords: curry base sauce, curry base recipe, British Indian restaurant recipe, Indian curry recipe
save the recipe to your pinterest board