Thai fish cakes are the ultimate starter or snack for this summer. Very popular and trendy! I know that fish cakes don't sound too appealing. If you ask me, I'd rather eat a sweet cake, right? Well, that was what I thought at first, until I tried one of these babies. The Thai fish cakes are to die for and once you eat one, it's impossible to stop. The beautiful spices permeates the entire fish cake, sending you on a journey straight to Thailand. If these flavours are too strong for you, you can always try making salmon fish cakes or chicken rissoles instead.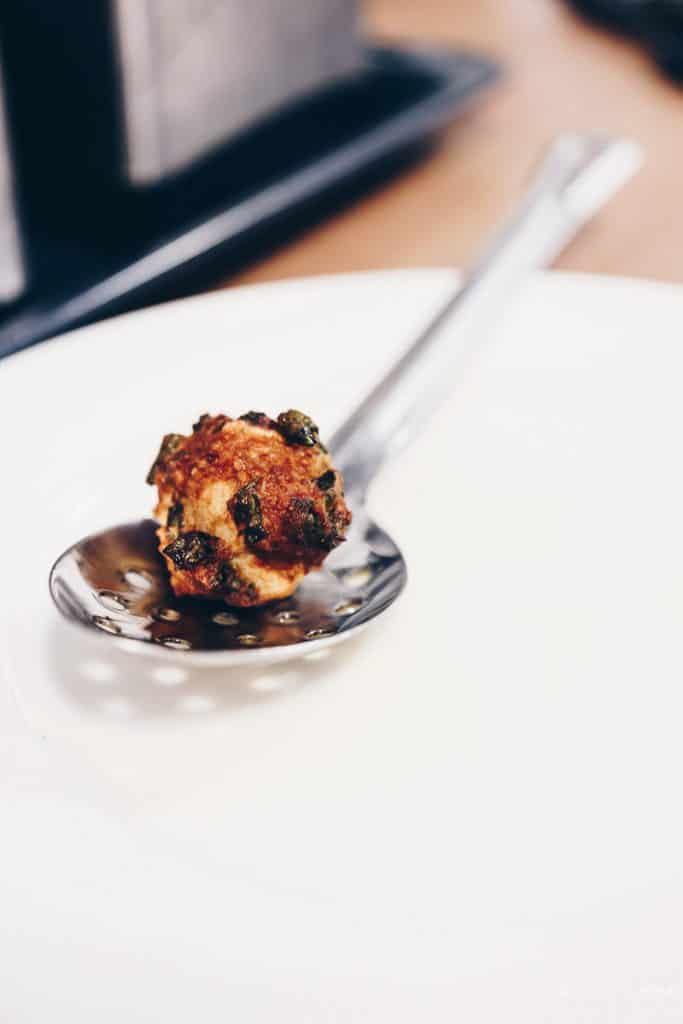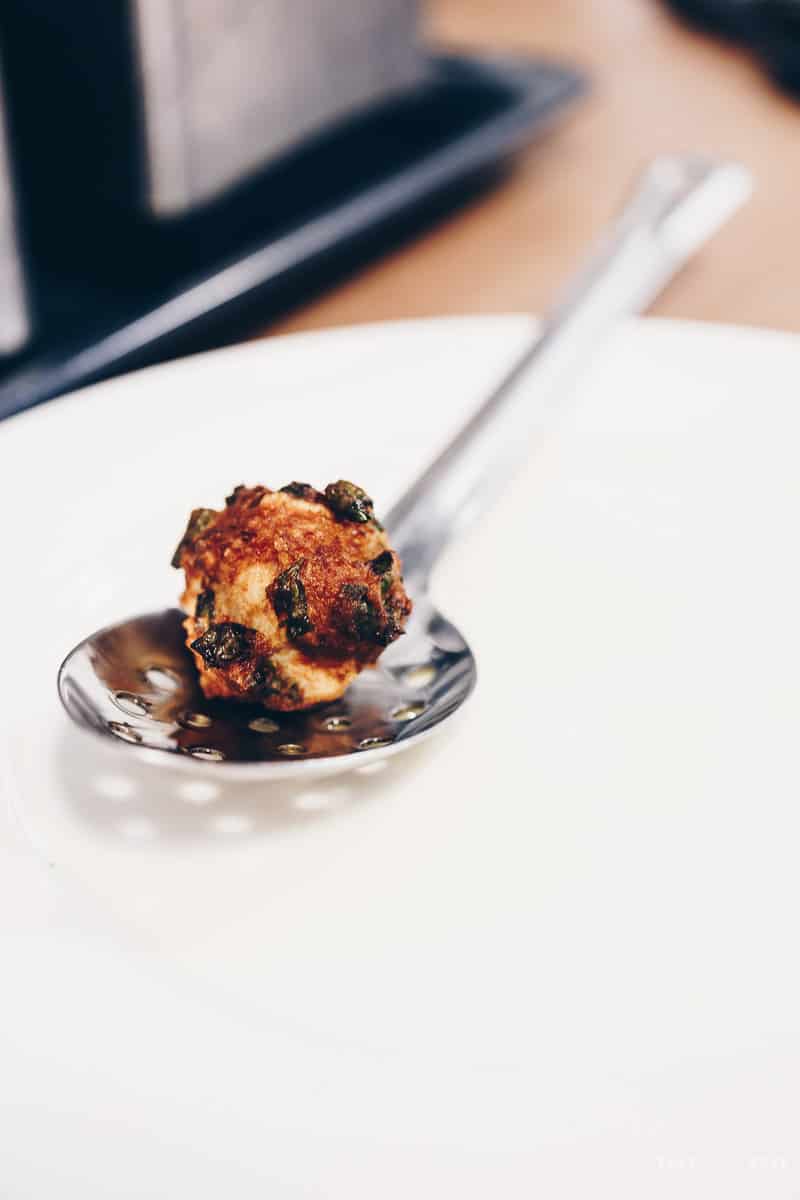 Jenius Social and all it's wonders
I've recently mentioned in my Thai Spring Rolls recipe that I cooked these amazing dishes at a cooking school, which is called Jenius Social. A truly a delightful and vibrant cooking establishment, where you can meet likeminded foodies. You can discover a range of classes on offer if you access my Thai spring rolls recipe, another delicious Thai starter that I love. Both were cooked on the day I visited, demonstrated by Andrew Clements and hosted by Jennifer Yong.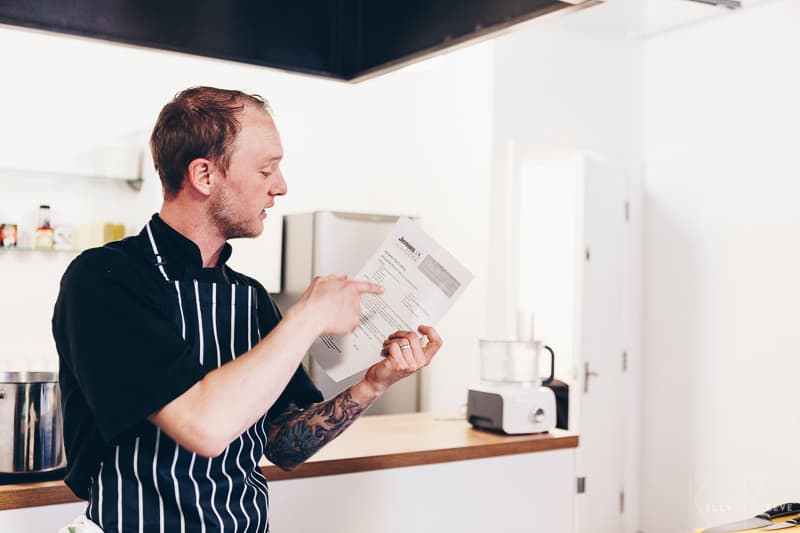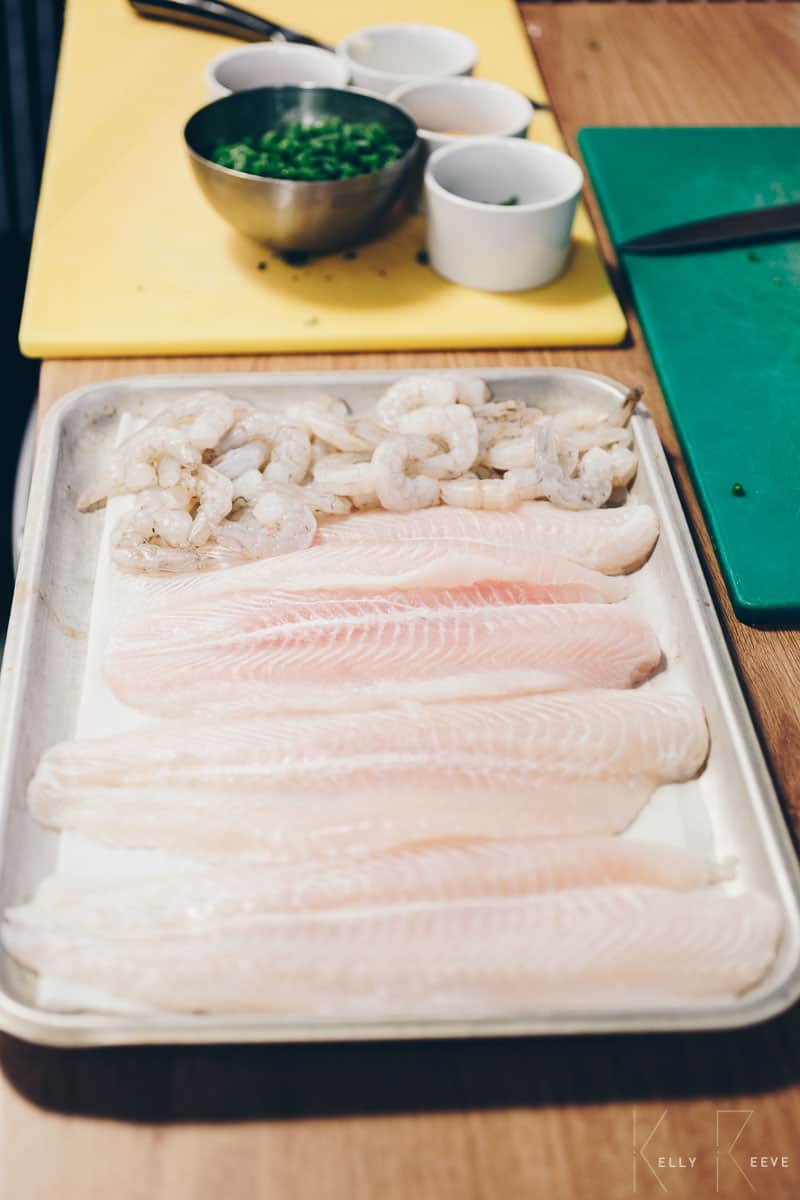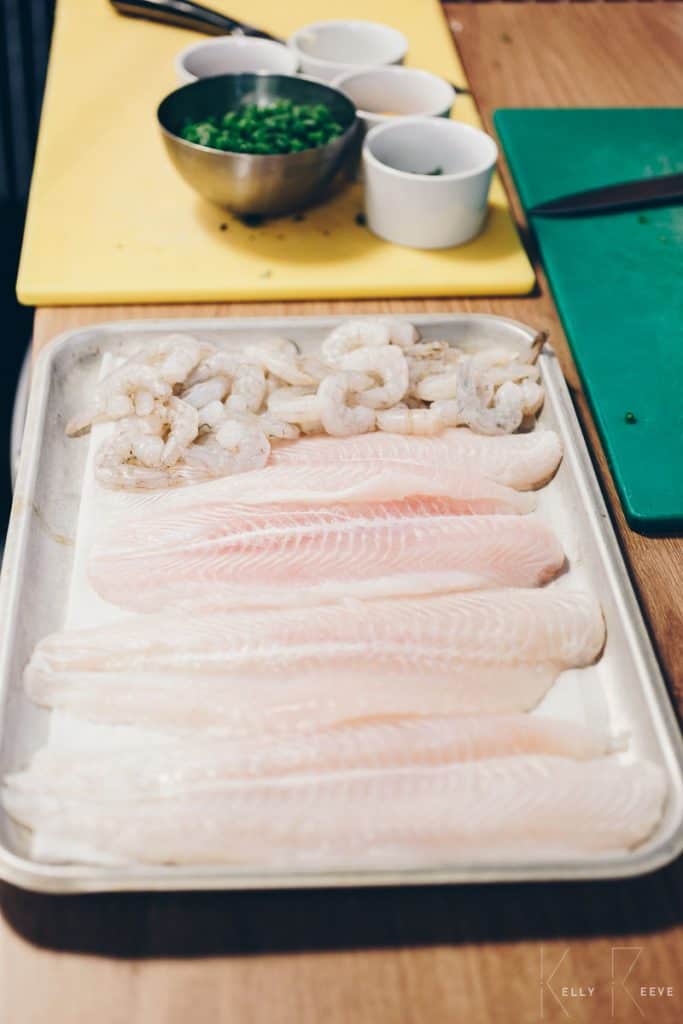 The amazing Jennifer Yong
Jennifer Yong is the founder of the Jenius Social cooking school. Born in Singapore, she grew up in Australia. In 2005, London became her home. Who doesn't love London, right? Previously running digital ventures in the world of finance, she took the time to find her passion in gastronomy. This truly serves as an inspiration to those who wish to fulfill their dreams and make a change. Anything is possible! Would you believe that Jennifer actually sampled food from more than fifty different countries? Researching Jenius Social with her love for food, she is ready to share her skills by creating a vibrant new social hub where food and passion collide. You can find more detailed information here.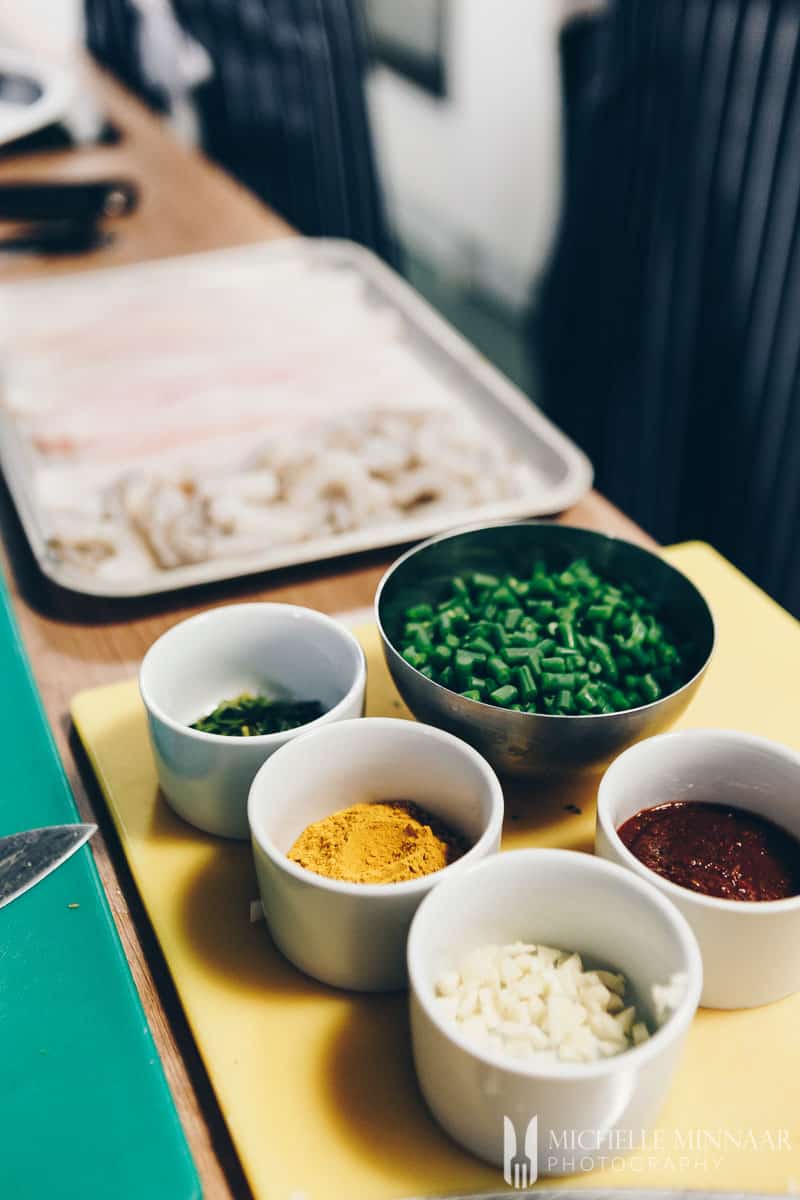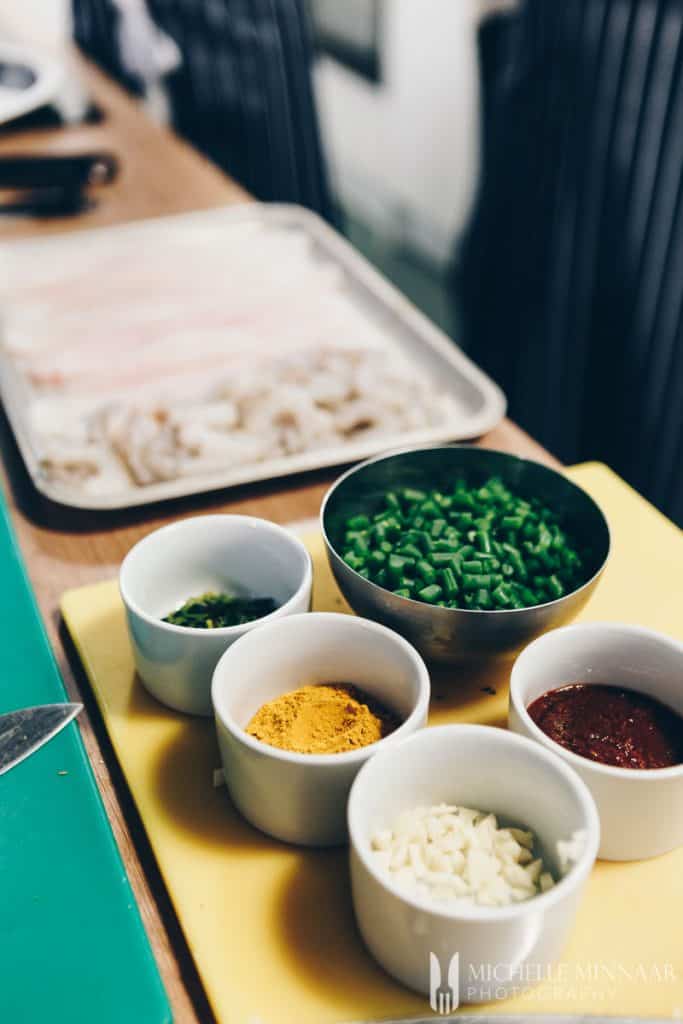 The amazing Andrew Clements
Andrew Clements is the Head Chef at Jenius Social. He is also a graduate of Jamie Oliver's Fifteen restaurant. After developing a huge passion for the different varieties of food, he spent two years in Padstow working with Rick Stein. As you can see, Andrew is highly dedicated to give his costumers top quality food. After years of kitchen experience, and experimenting with various flavours, he and Jennifer are ready to give you a fantastic experience. Get ready to meet, greet and eat! You can find more detailed information on them here.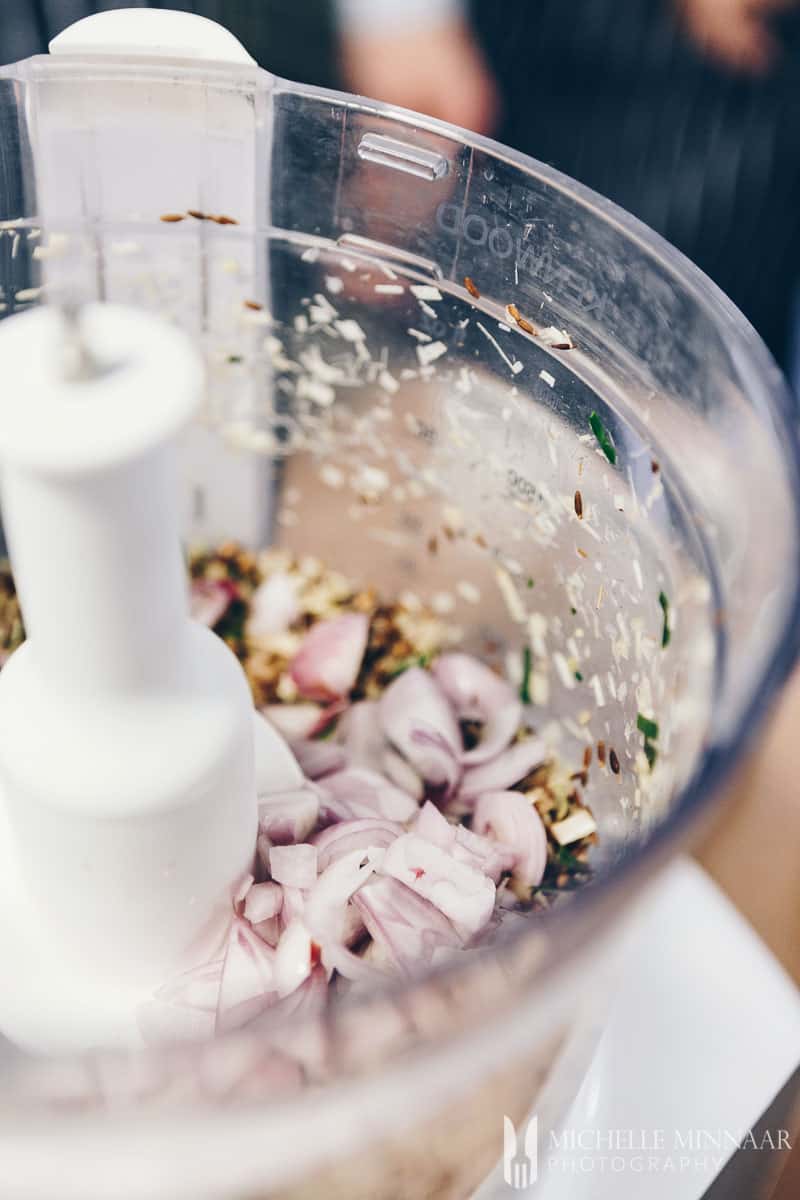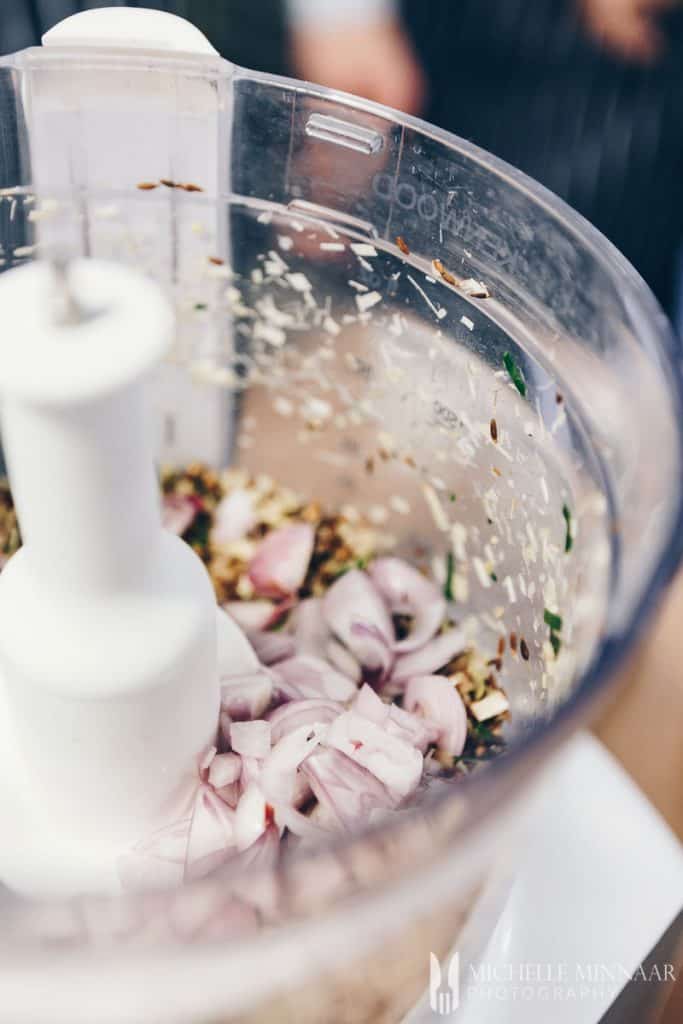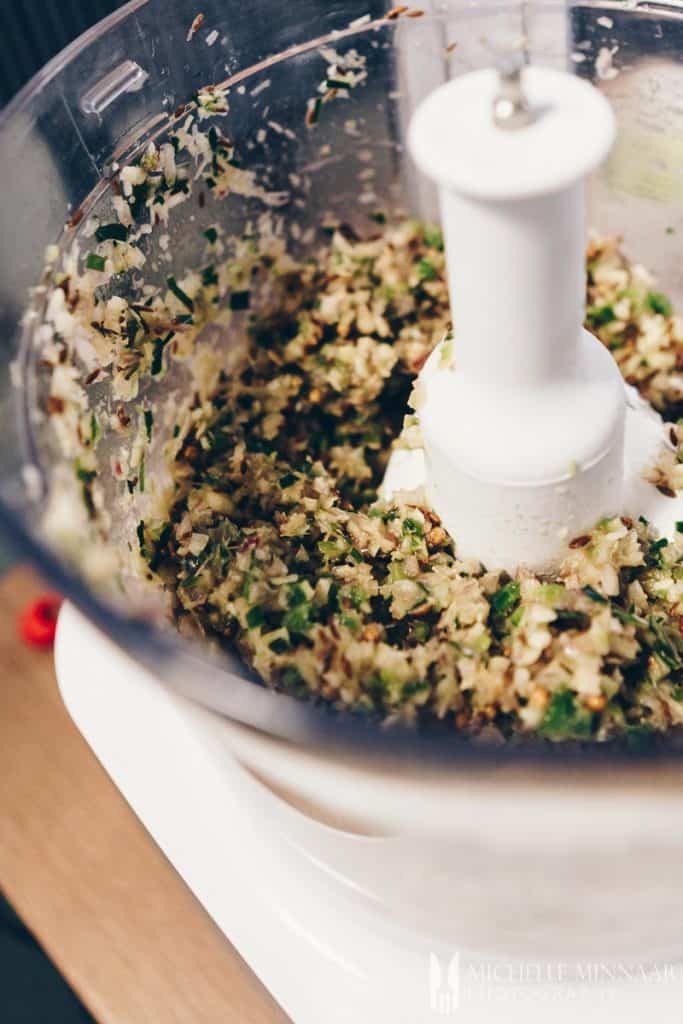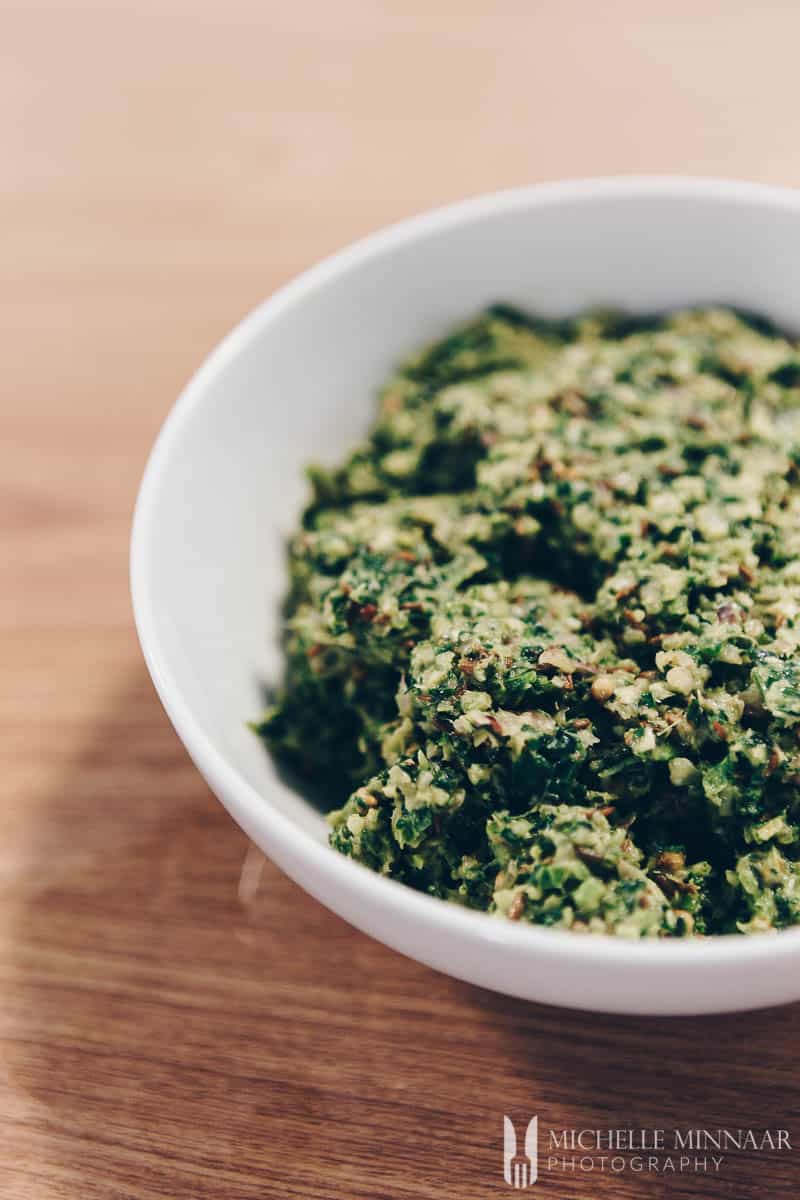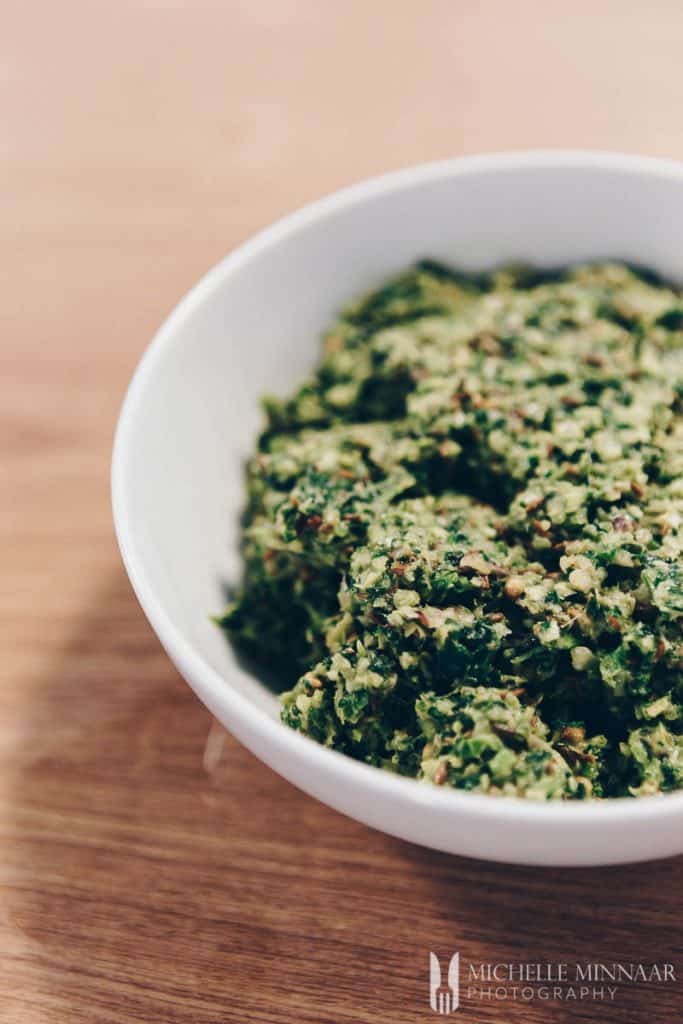 Thai Fish Cakes
Thai fish cakes are obviously from Thailand. Why not make use of the lovely fish produce from the warm seas? We Britons also do the same with our fish and chips! Nevertheless, this classic Thai recipe can be found in almost every restaurant or street stand. If you are ever looking for Thai fish cakes, they also go by their Thai name Tod Man Pla. Therefore, if you are in Thailand by any chance for this summer holiday, then make sure you remember this name.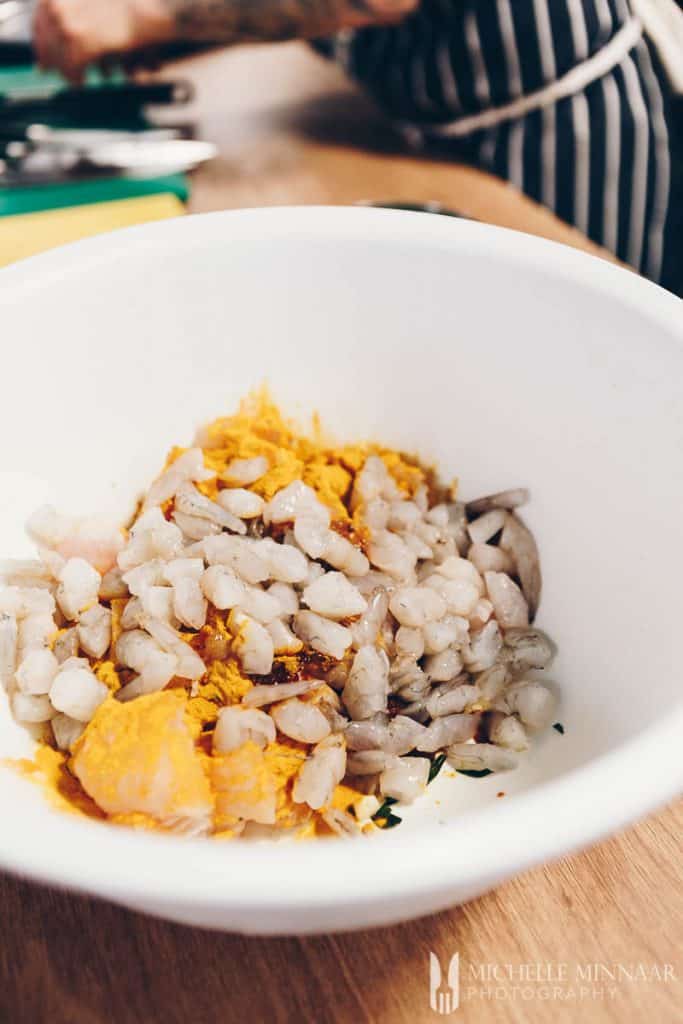 Visually, they look like small fish patties. Sometimes, you might see them with a side or two, I've got a post for amazing side dishes for fish cakes if you want some ideas. A very popular snack or starter! Still, there is a lot of debate where they are actually from. Every part of the country has a different version of making them. This is true for households too. Every Thai mother has her own recipe that has been passed on for generations.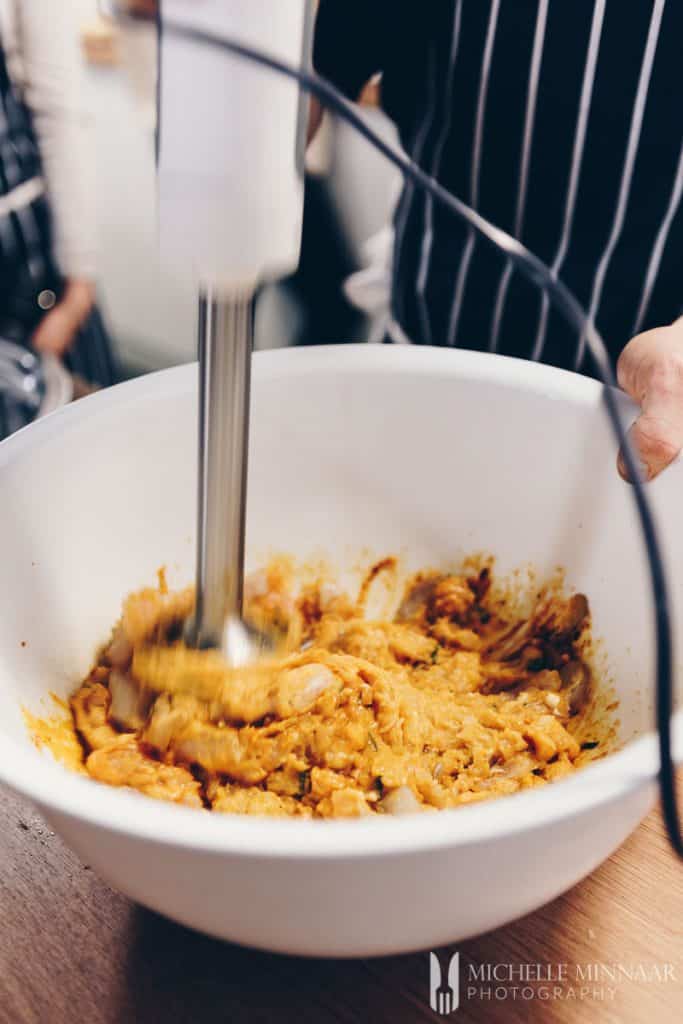 Thai Spice Blend
The beauty of this spice blend is that it can go any way you like. Fancy some more heat? Add more chilli. More curry paste means it will be more fragrant. Making your own curry paste can be quite a pain. In addition, it's really time consuming. However, the reward of having a fresh curry paste is amazing! Flavour-wise homemade curry pastes blow shop bought versions out of the water. Don't forget to chop up some onions and green beans really finely. The finer they are, the less lumpy your mixture will be. Once this is done, you can blend in the raw fish and shrimp. Blend until you get the desired mushy texture.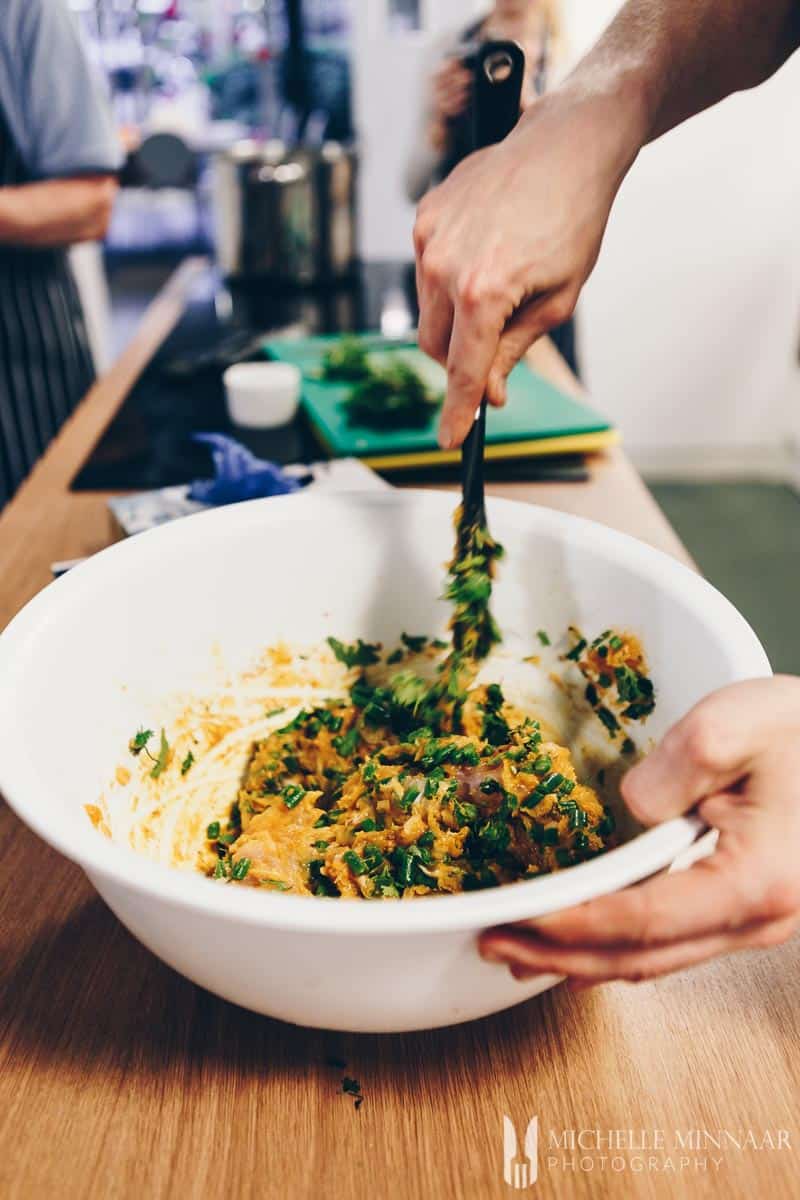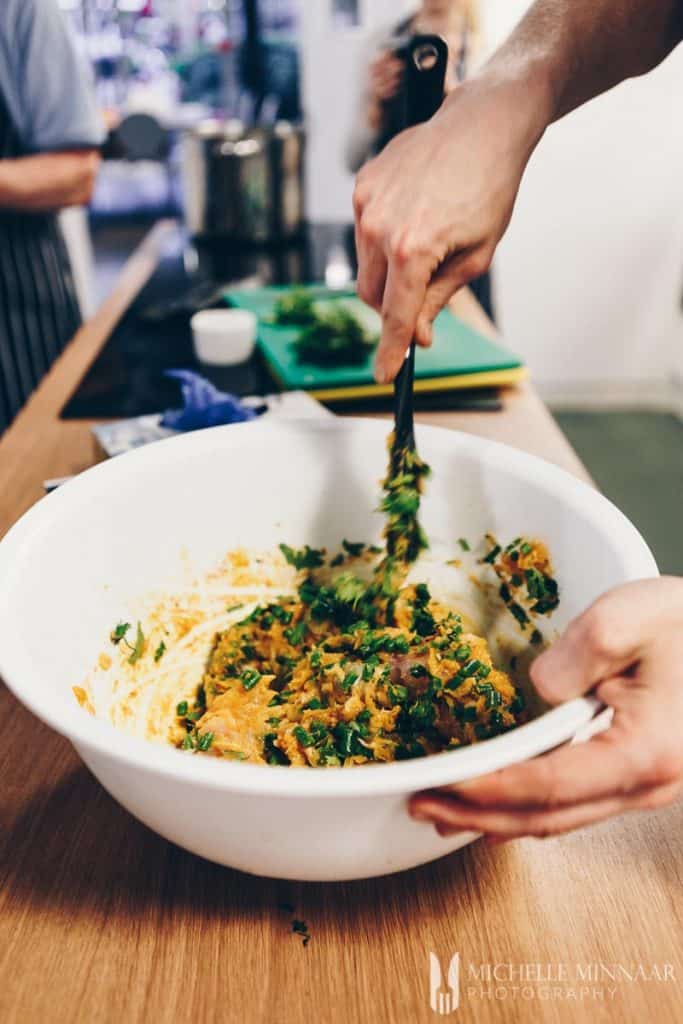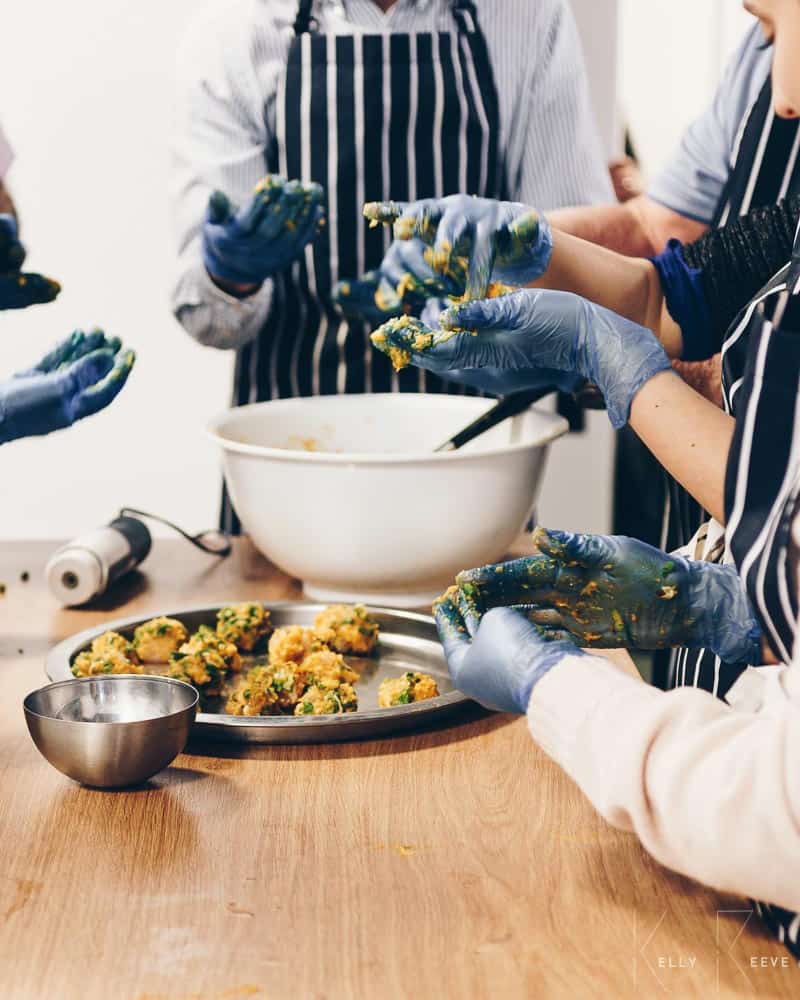 Mix it up and roll
Making Thai fish cakes can be a lot of fun. A fantastic activity if you've got kids! They'll love it. The mushy nature of the raw fish cake balls will definitely entertain anyone who decides to help you. You can use your hands. Just make sure that your hands are wet. It'll make the rolling process a lot easier. If you don't fancy having bits of uncooked food on your hands, then I advise you to use gloves. Some people don't even use their hands, but have a great technique with a table spoon. These Thai fish cakes are definitely a fun activity and calls for a team effort. Once you are done, stick them in the fryer or a pot full of oil.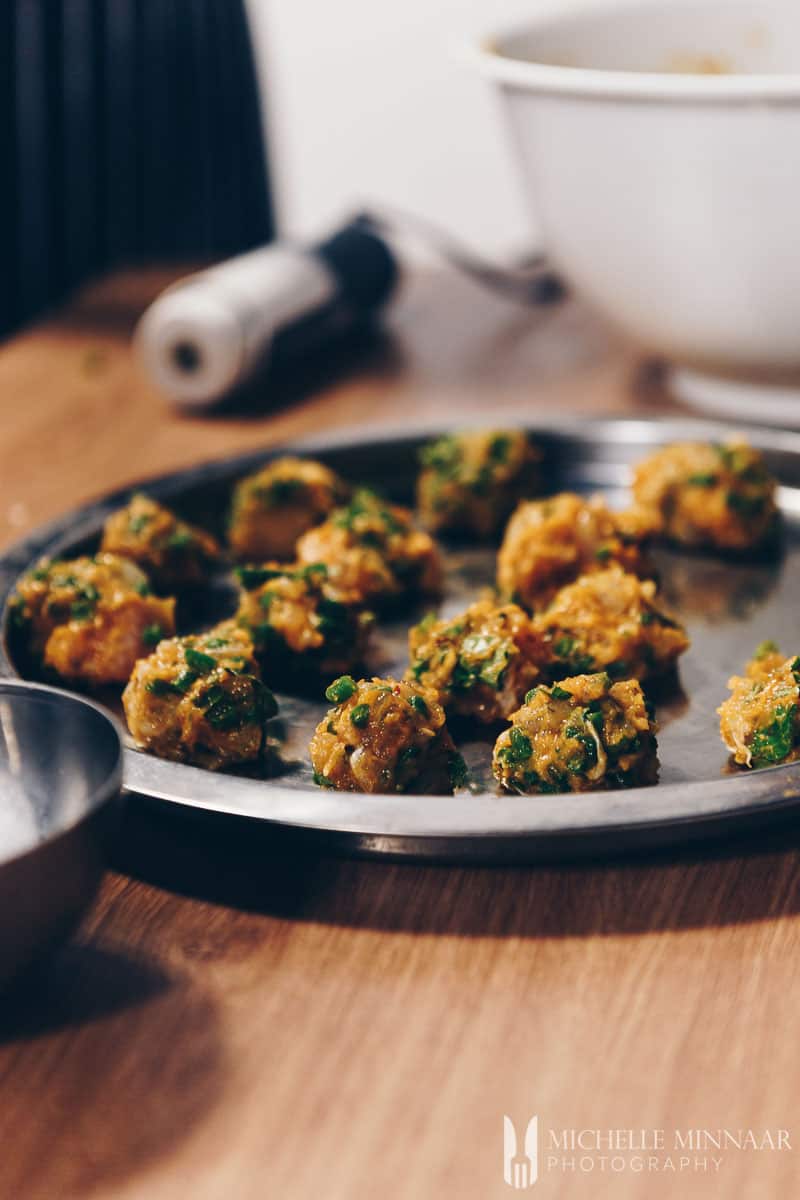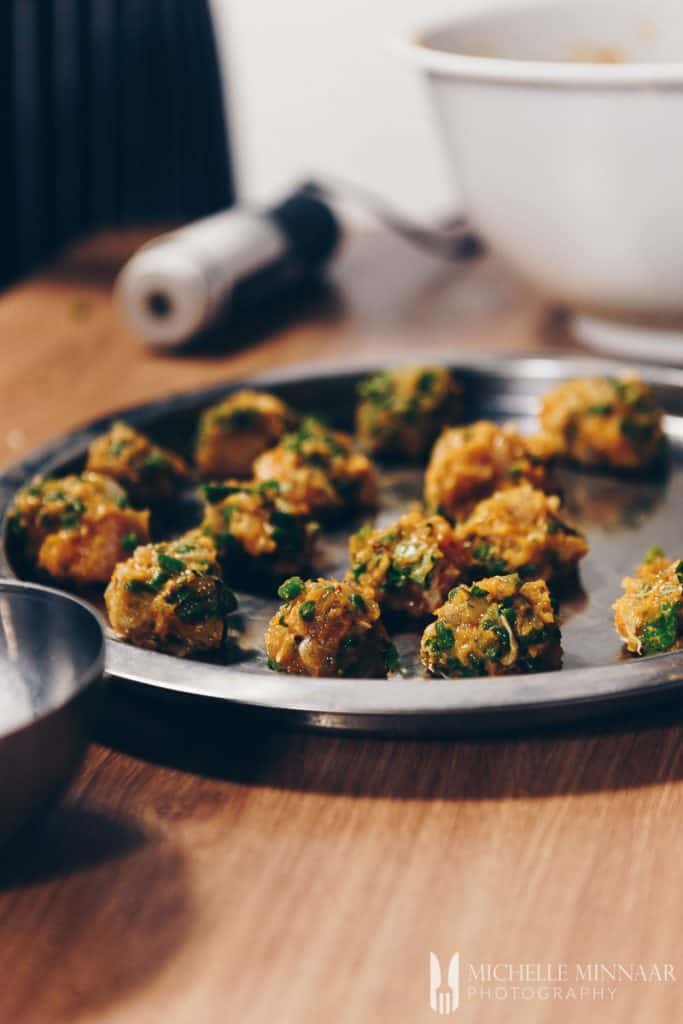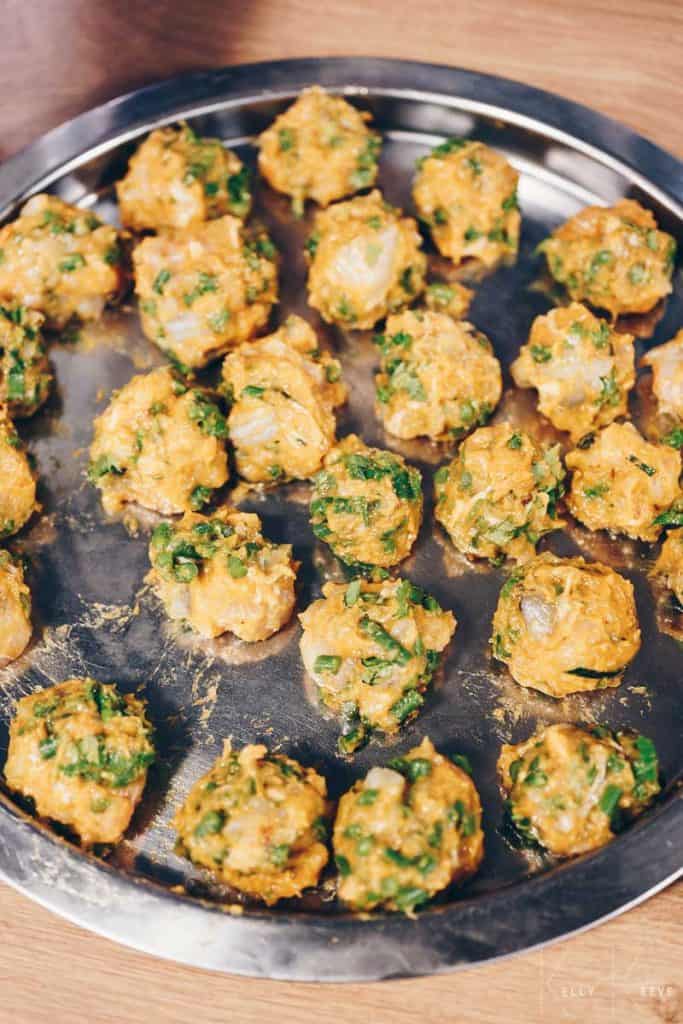 Toppings
Once you are done with your Thai fish cakes, and they are nice and golden, you'll need something extra. To finish the dish off and give it a beautiful balanced taste, make sure you pick some fresh coriander leaves. Pick four or five and gently lay them on top. Some people also like to sprinkle a little bit of sesame. However, it has a slightly strong flavour. It might overpower the Thai fish cakes. I also enjoy adding a bit of acidity at the end with some fresh lime juice.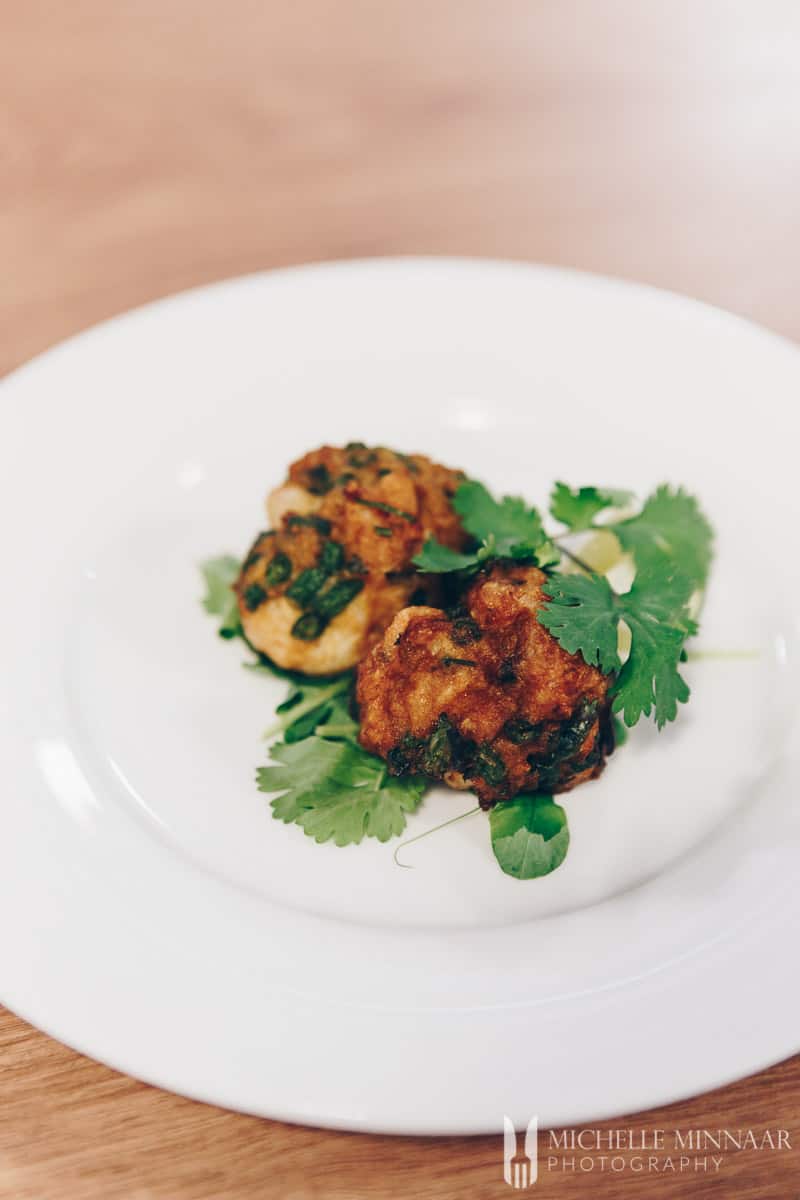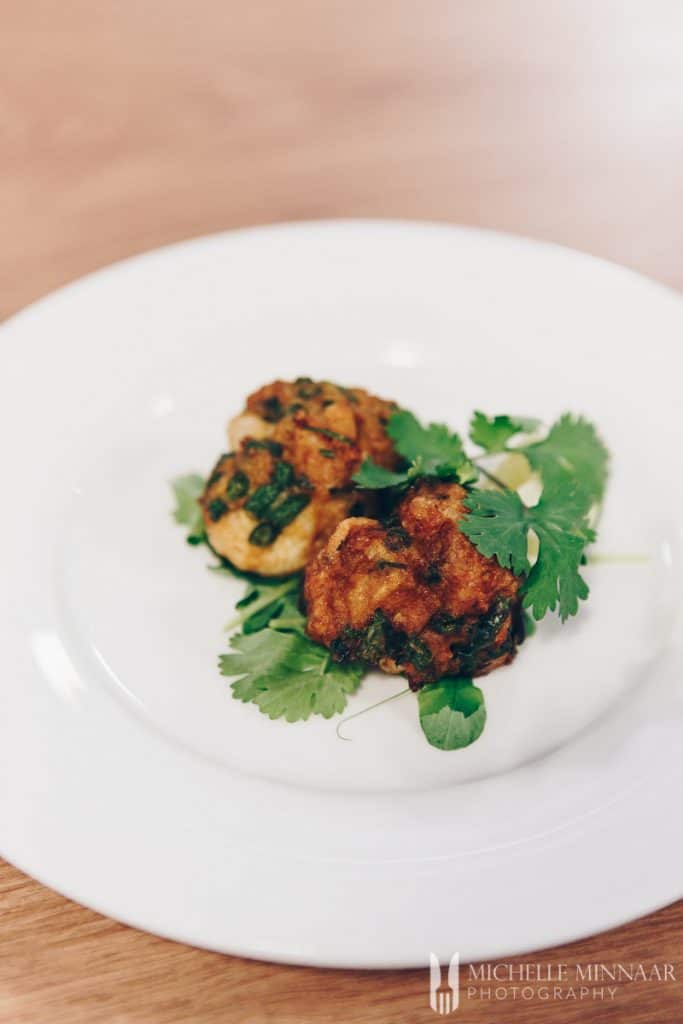 Serve with a dip
It's actually very popular to serve the Thai fish cakes with a lovely spiced cucumber. I recently came across this cucumber salad. First you cut the cucumber into small squares and add sweet chili sauce. Lastly, sprinkle some peanuts and mix well. It is a perfect addition to the Thai fish cakes. Here are some suggestions to complete your Thai meal:
https://www.greedygourmet.com/recipes-for-diets/vegan/thai-spring-rolls/
https://www.greedygourmet.com/recipes-by-course/main-course/whole-baked-thai-sea-bass/
https://www.greedygourmet.com/recipes-for-diets/omnivore/pad-ka-pow-gai/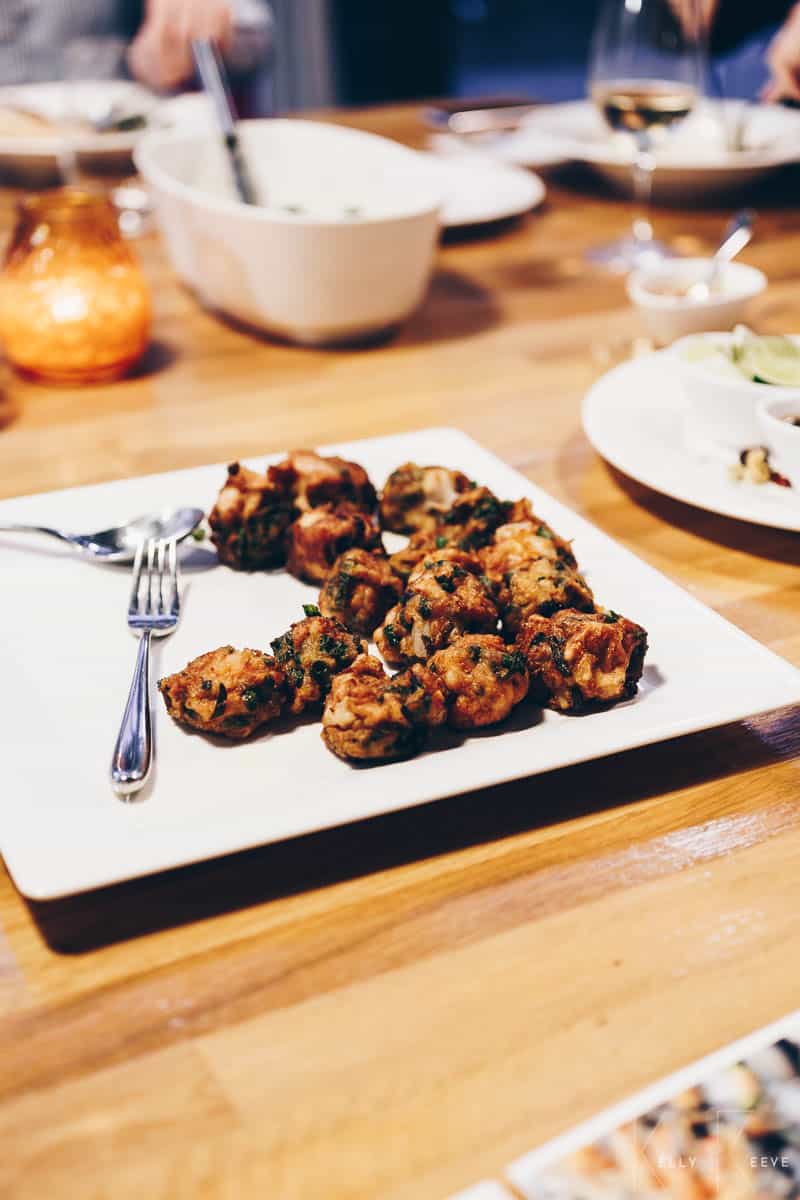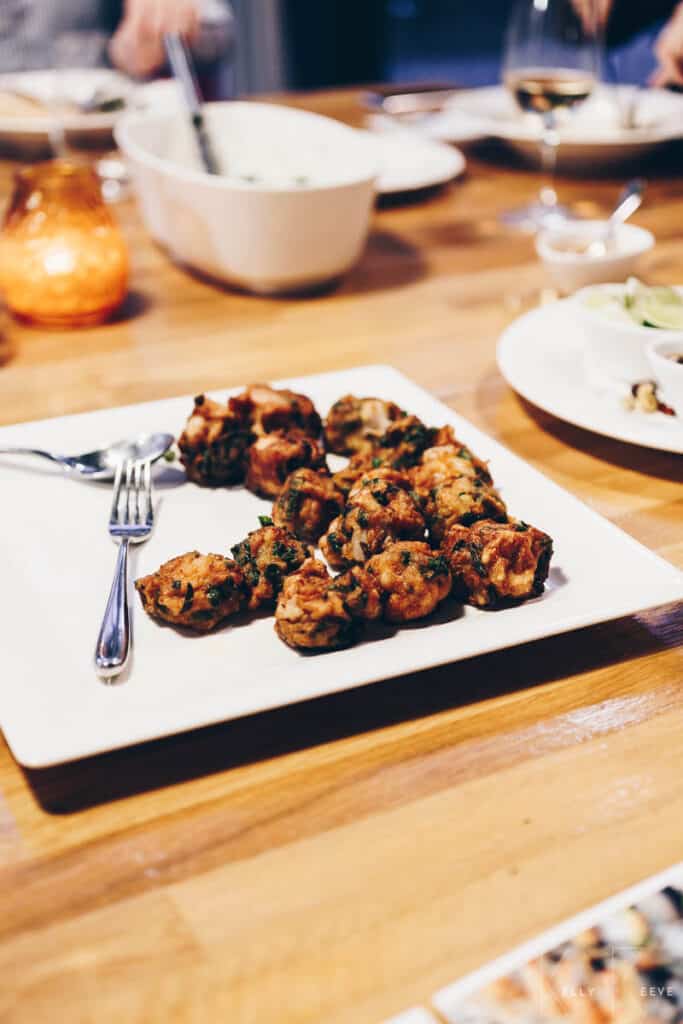 Print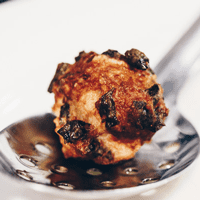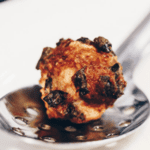 Thai Fishcakes
---
90

ml (6 tbsp) red curry paste

1

kg (1lb) white fish or salmon, chopped

15

ml (1 tbsp) white sugar

25

ml (5 tsp) fish sauce

5

cm (2in) fresh ginger, peeled and finely chopped

5

ml (1tsp) ground turmeric

8

kaffir lime leaves, finely chopped

150g

(

5oz

) green beans, finely chopped
---
Instructions
Mix the curry paste with a splash of water and add the fish. Mix and massage well.
Blend in a food processor along with ginger, sugar, turmeric and fish sauce.
Place mixture in a bowl and add lime leaves and beans.
Moisten your hands in water and mould into equal sized fish cakes about 30g (1oz) in weight.
Heat oil to 180°C and deep fry for approx 1 minute, drain on kitchen paper and serve immediately.
Notes
You can substitute the green beans with snake beans.
If you can get hold of Kra Chai, use 6 stems instead of ginger and pound them.
Prep Time:

5 minutes

Cook Time:

45 minutes

Cuisine:

Thai
Nutrition
Serving Size:

1 serving

Calories:

269

Sugar:

1.9 g

Sodium:

1175 mg

Fat:

15.6 g

Saturated Fat:

2.9 g

Carbohydrates:

6.1 g

Protein:

25.4 g

Cholesterol:

55 mg
save the recipe to your pinterest board

A special thanks to Kelly Reeve for assisting with the recipe shoot.