It's very exciting that Spring is finally under way. Flowers are starting to blossom, and soon, before we know it, there will be lots of amazing fruit to pick from. I know that here in the UK we might still have to wait a while for proper spring to arrive. Luckily we have supermarkets where everything is accessible. What better way to prepare your body and mind for the spring than by making your own fresh kiwi juice? I know it looks questionable, but it's truly yummy. It will you an energy boost for the entire day!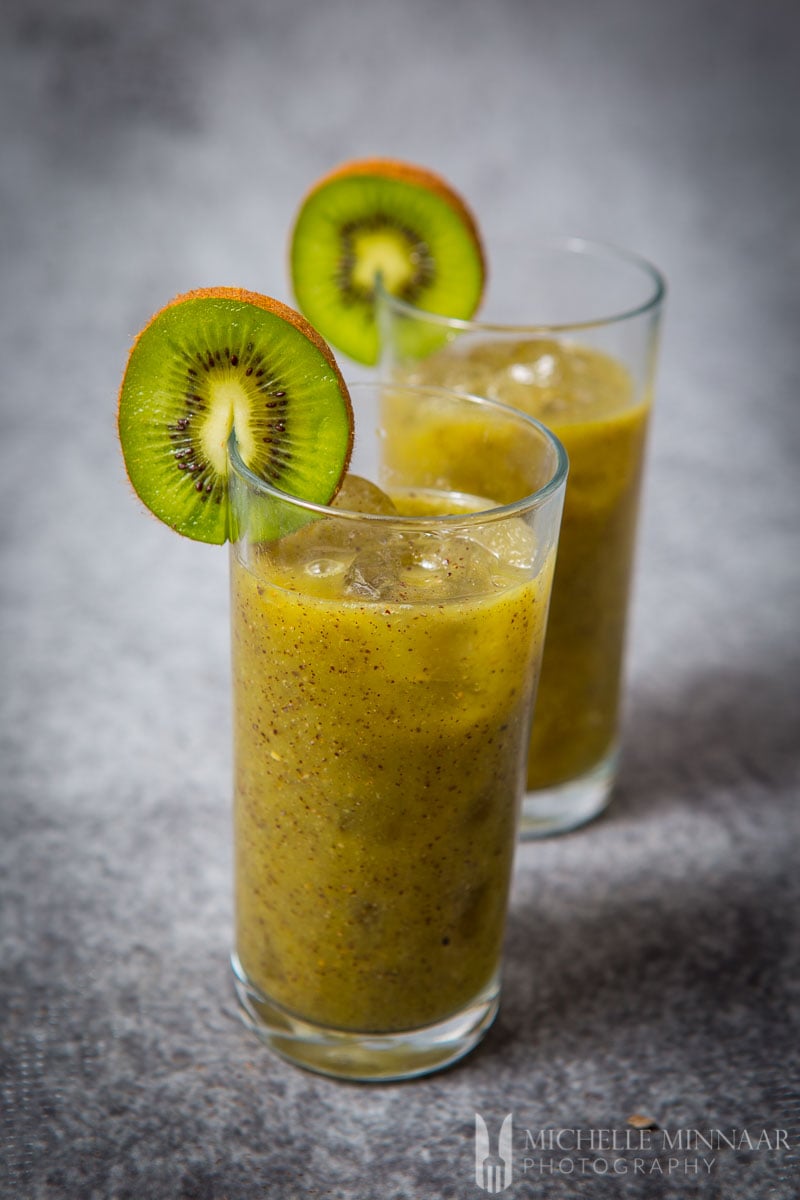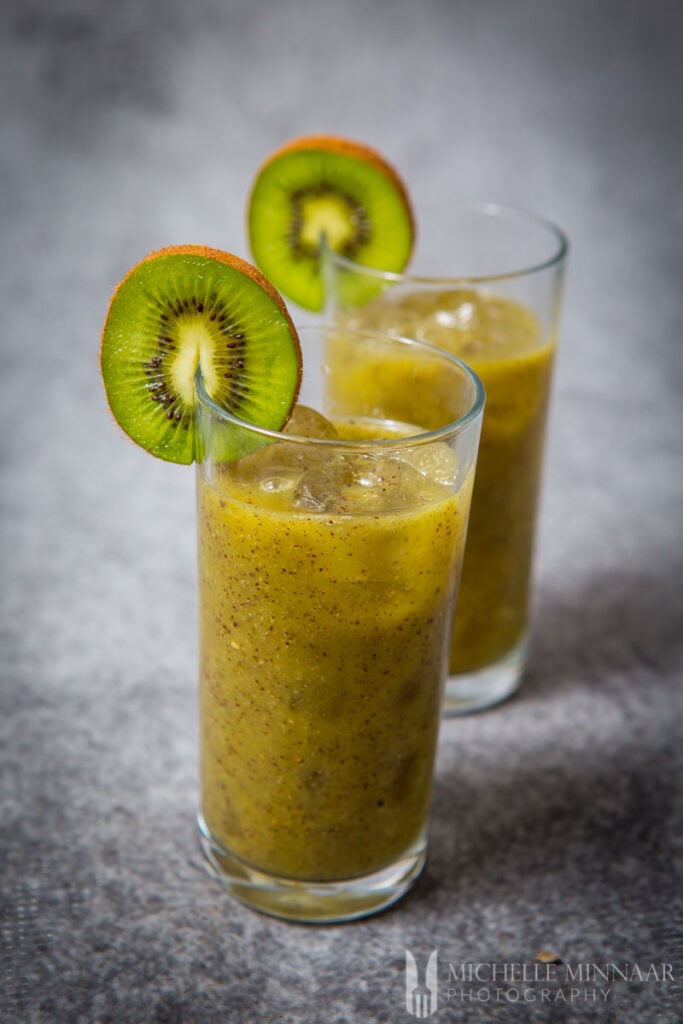 About Kiwi Fruit
Wouldn't it be amazing if we could grow kiwis in the UK? I would make the kiwi juice all the time. The main producers of kiwi include China, Italy and New Zealand. Although available all year round, experts say that the best time to buy kiwis are actually during our winter months, especially December to February. I'll tell you why in then next section.
Harvesting Kiwi
If you dare to harvest a kiwi yourself, it might be tricky. Consider yourself lucky if your kiwi survives for more than one year. Did you know that a kiwi plant can have a lifespan of eight to twelve years yielding over 50 pounds of fruit? Imagine all that kiwi juice!
When should I pick the Kiwi?
Similarly to what the experts recommend, it is best to pick your kiwi by the end of November. While you grow your kiwi, it might seem like its ready to be harvested already in August. That's when the kiwi starts to reach its full size. Don't let it fool you. You need to wait until the sugar content of the kiwi has risen. This happens from end of October to early December.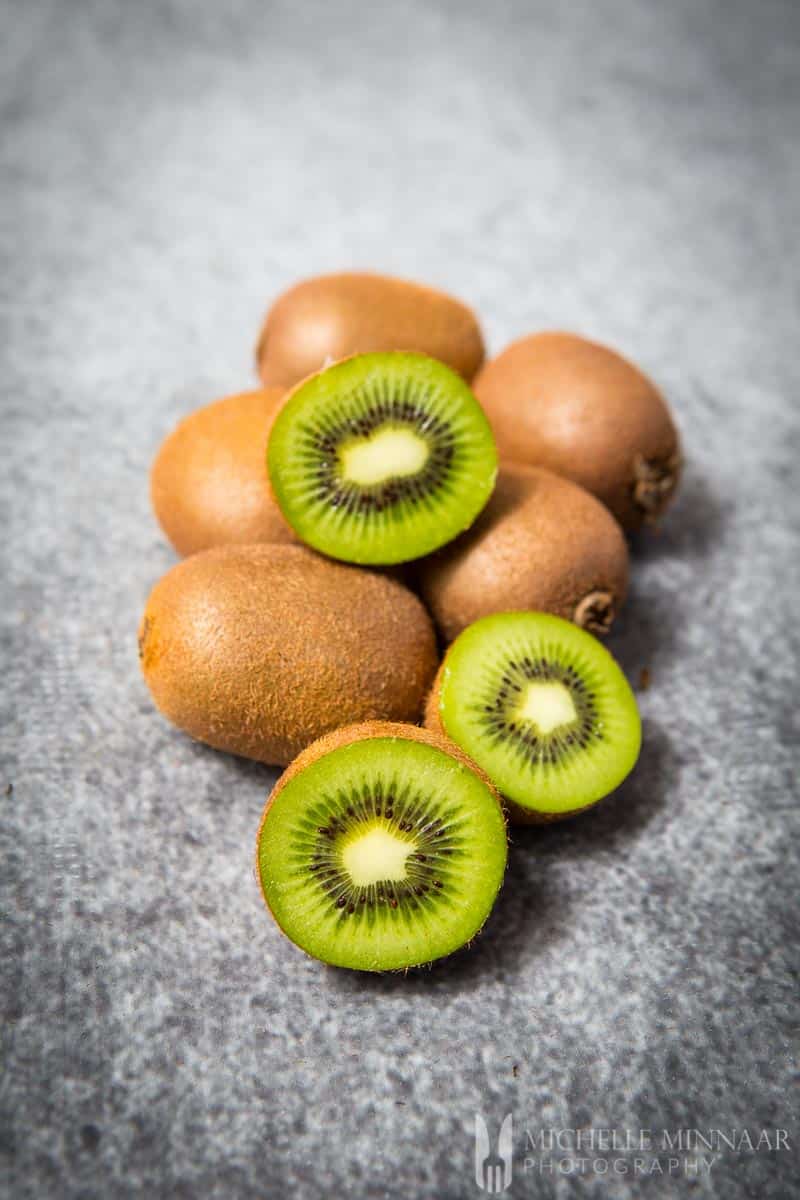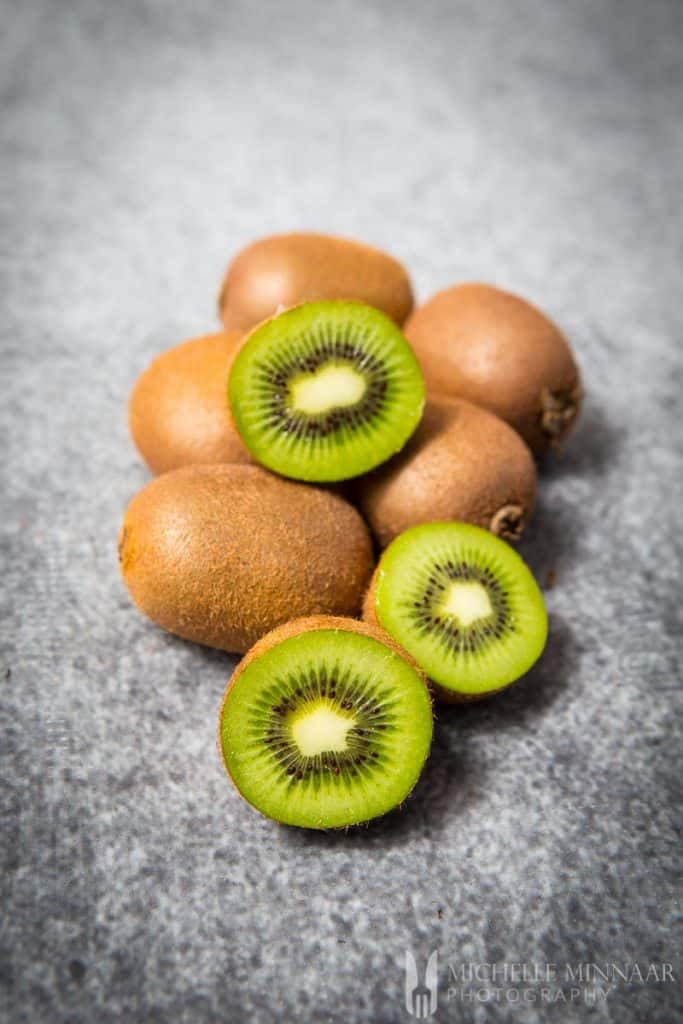 History of the Kiwi
Did you know that the kiwi fruit first appeared in China? It was called Mihou Tao or Yang Tao. The kiwi was nicknamed the sunny peach. Missionaries brought the kiwi fruit to New Zealand only in the early 20th century. How bizarre! Incredibly, kiwi got named after New Zealand's native bird.
How to store Kiwi and Kiwi Juice
If you buy kiwis in your local supermarket, you can put them in the freezer up to six months. Likewise with kiwis that you pick yourself. If you want to consume your kiwis within the next couple of days, you should put them in the fridge. The lower the temperature of your fridge, the longer your kiwis will last. Again, same story with your kiwi juice.
Health Benefits of Kiwi
Containing over 20 vitamins, kiwi is definitely a fruit that people should be include more in their diets. Did you know that a kiwi has five times more vitamin C than an orange in one serving alone? It also has high amounts of vitamin K. Therefore kiwi can help you when dealing with the flu and blood clots, thus protecting you against heart disease. You should start making the kiwi juice right now!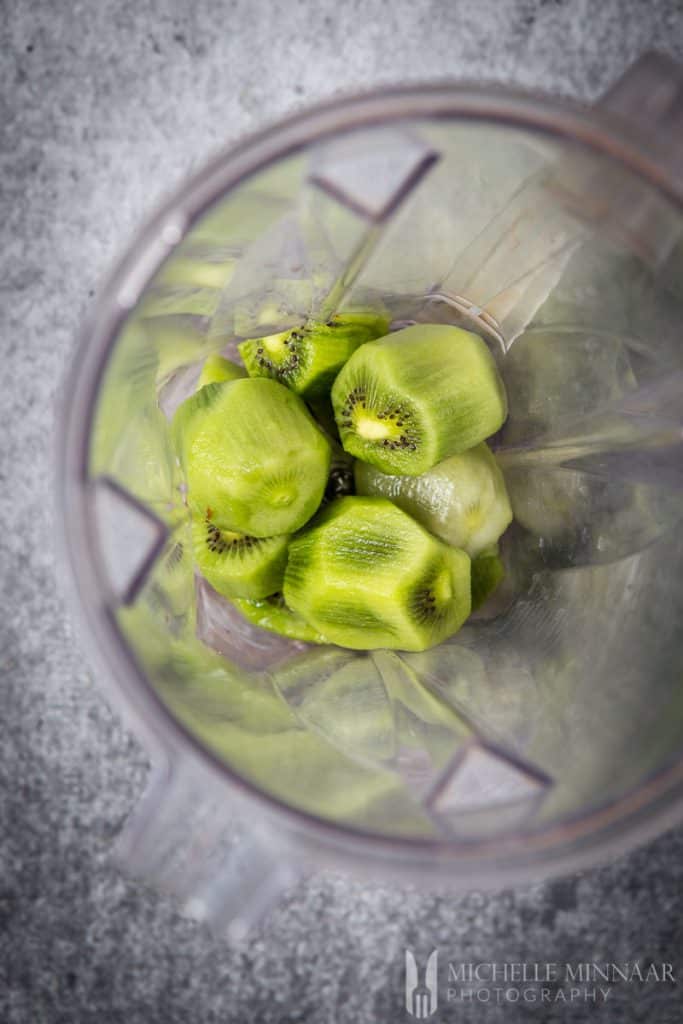 Kiwi juice for pregnant women
Needless to say, with kiwi being a super fruit, kiwi is commonly consumed by pregnant women. Pregnant women benefit from kiwi, thanks to its high fibre content, which reduces the risk of constipation. Women, who are trying to have a baby, should drink kiwi juice one or two months before attempting to conceive. Why? The fruit is rich in folic acid!
Experimenting with Kiwi Juice
There are many things you can do with kiwi juice. If the taste is still somewhat too prickly for your liking, even with the added sugar, there are other options. Put the kiwi juice back in the blender; add a bit of soy milk, spinach, green apple, and you've got yourself one amazing green nutrition bomb of a smoothie. You can even add ginger to the flavor a kick and get extra anti-oxidants. Enjoy your smoothie in the morning or on your way to work. When you show up full of energy your colleagues will want to know your secret.
Kiwi juice with a kick – not for kids
If you're not that into smoothies, how about spicing up your next party with some homemade exotic cocktails using kiwi juice as a base? The options are endless, but kiwi will go especially well mixed with rum – I would recommend Diplomatico Rum. Top it off with some more exotic fruit, ice and some lime and you got yourself a nice tiki drink. No need to go to fancy bar to spend over ten quid for a cocktail. You can do it yourself!
Substitutes for kiwi juice
What is great about this recipe, is that it combines well with other fruit. Instead of making plain kiwi juice, you can add apples, carrots, oranges, etc. Your choices are endless. If you are looking for the perfect substitute in term of vitamins and nutritional value, I suggest juicing green apples and adding lime juice with some ginger. A bit more effort but same effect. You might find the kiwi juice a tad sweeter.
Why juice?
Researchers argue that juicing fruits and veggies is the new 'must do' thing. When we cook or steam vegetables/fruits, they loose more than half of their vitamins and nutritional value. This leads to a vitamin deficiency. You might feel full when you eat, but in the long-term your body will crave these vitamins and thus, your body will signal you to eat more. Therefore it is wiser to juice your fruit and veggies. You will keep most of the vitamins.
Did you like what you read? Are you a fan of making juices? Here are more articles that you might enjoy:
Print
Fresh Kiwi Juice
---
6

kiwi fruit, peeled

250

ml (1 cup) water
Caster sugar, to taste
Ice, to serve
---
Instructions
Place the peeled kiwis in a blender and process until it forms a smooth pulp.
Add the water and blend again to create a pouring consistency.
Serve in glasses heaped with ice.
Notes
Sometimes kiwis can have a sharp tang to them in which case you can add a bit of caster sugar to it to balance the flavours.
Nutrition
Serving Size:

1 serving

Calories:

130

Sugar:

19.6 g

Sodium:

10 mg

Fat:

1.1 g

Carbohydrates:

31.4 g

Fiber:

6.3 g

Protein:

2.4 g
save the recipe to your pinterest board