We are in the second week of Veganuary! I think that Veganuary is a fantastic opportunity to get your waistline back into shape after the holidays. Equally, it's an opportunity to live a healthier lifestyle.  If you've made the dedication to eat vegan for the whole month of January, then you deserve a medal. Keep up the good work! I know how hard it is. Due to my food intolerance, it was hard enough for me to exclude lactose from my diet. It definitely isn't so easy to convert to this healthy and admirable lifestyle but the rewards are worth it.
Some people might wonder what vegan is. If you are going to become a vegan, you have to exclude eggs, dairy, meat and all other animal-derived products and ingredients. Yes, this includes honey too. Otherwise, you can become a beegan and eat the latter. In any case, vegan food is delicious and nutritious. Just because something is healthy, doesn't mean that it's plain and boring – check out these amazing 32 Vegan Starters. Are you in search for some a fantastic vegan sides to give your meal a lift? Let these 41 vegan side dish recipes inspire you.
1. pimientos de padrón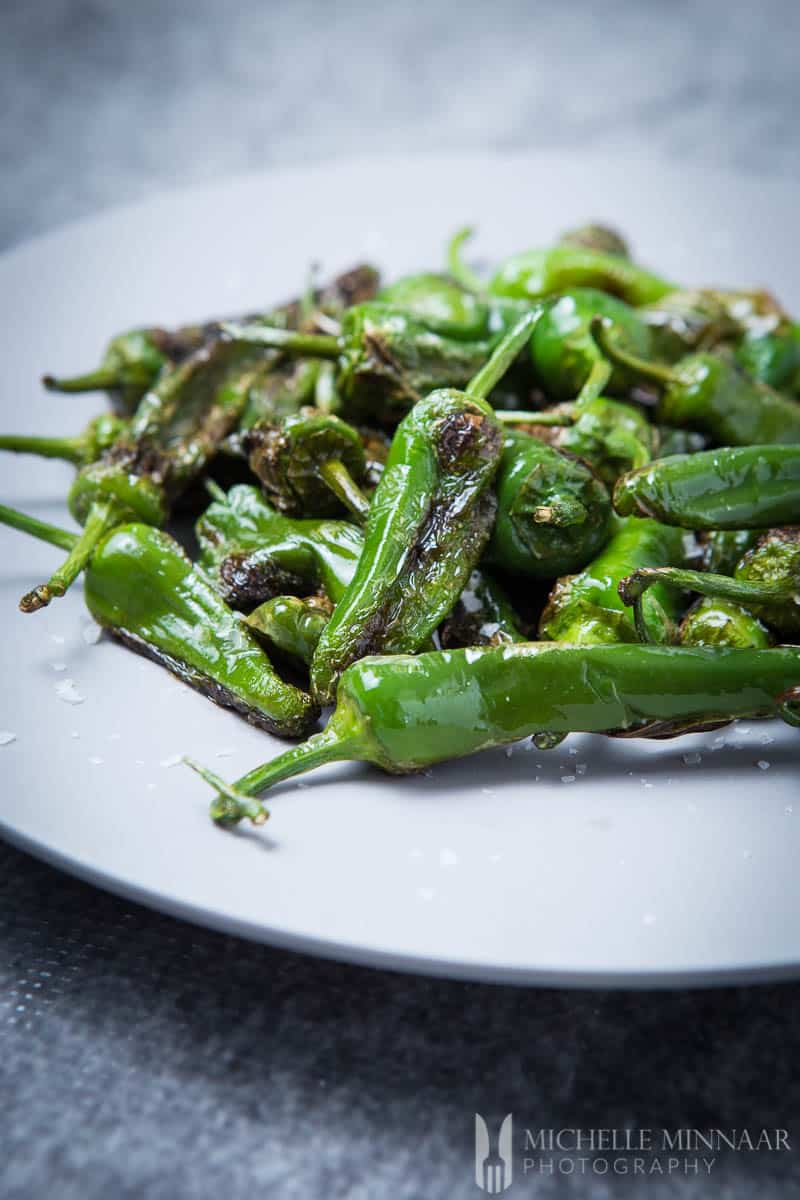 A delicious side of peppers with a Spanish twist. Can you find the spicy pepper?
Get the recipe here.
2. shredded rainbow salad with edamame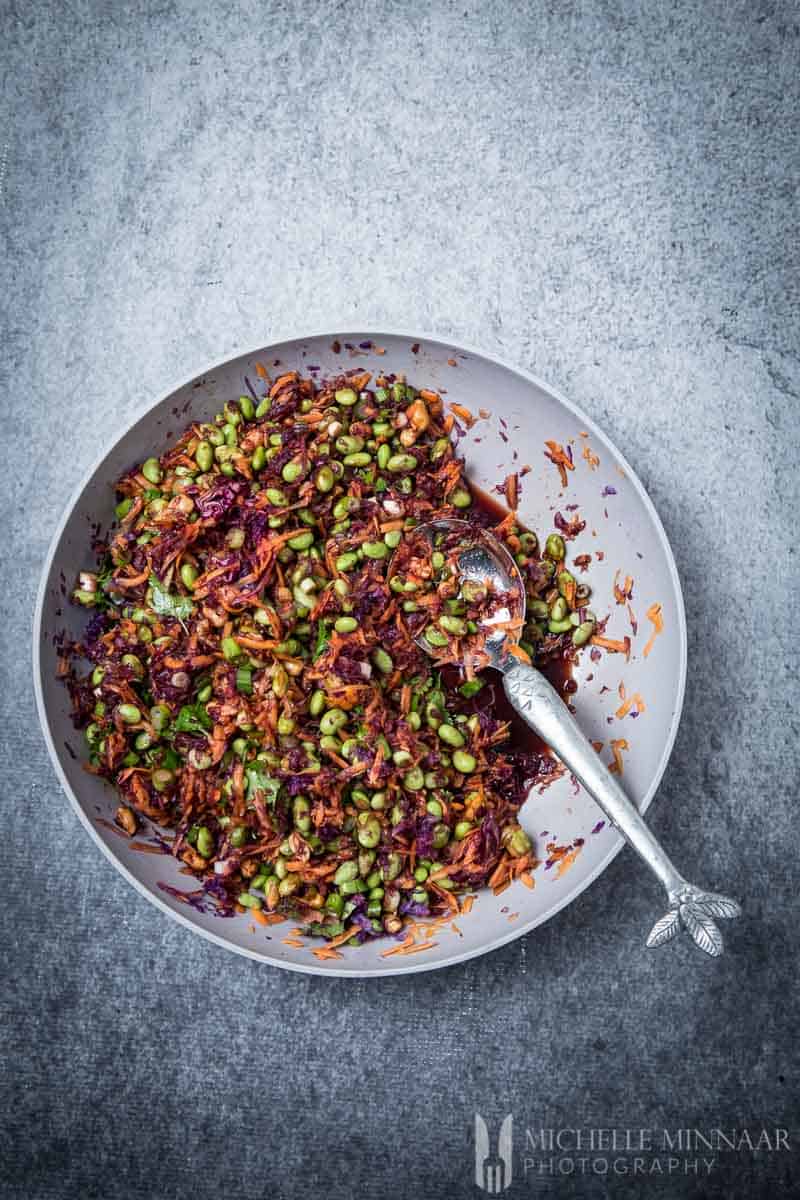 Visually stunning and delicious, this shredded rainbow salad just makes you happy.
Get the recipe here.
3. basic risotto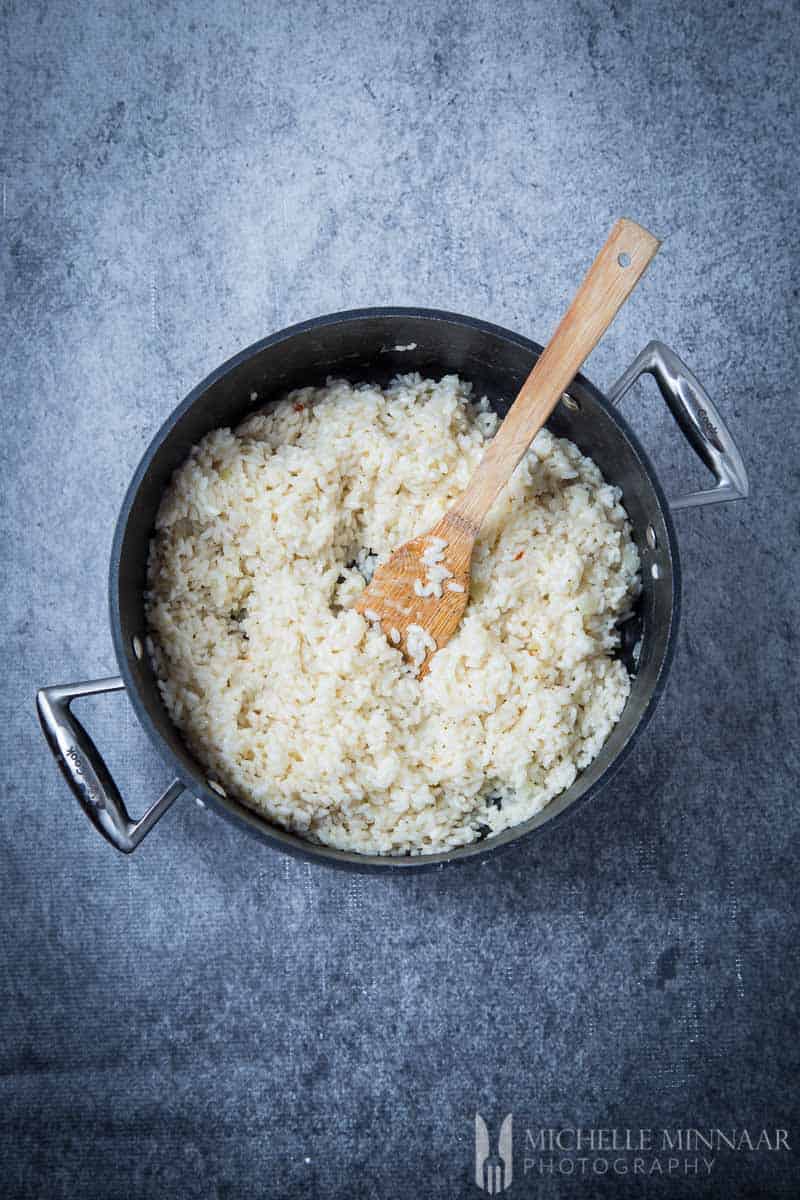 Spice up this basic risotto to your liking. A very handy recipe to have.
Get the recipe here.
4. mung bean salad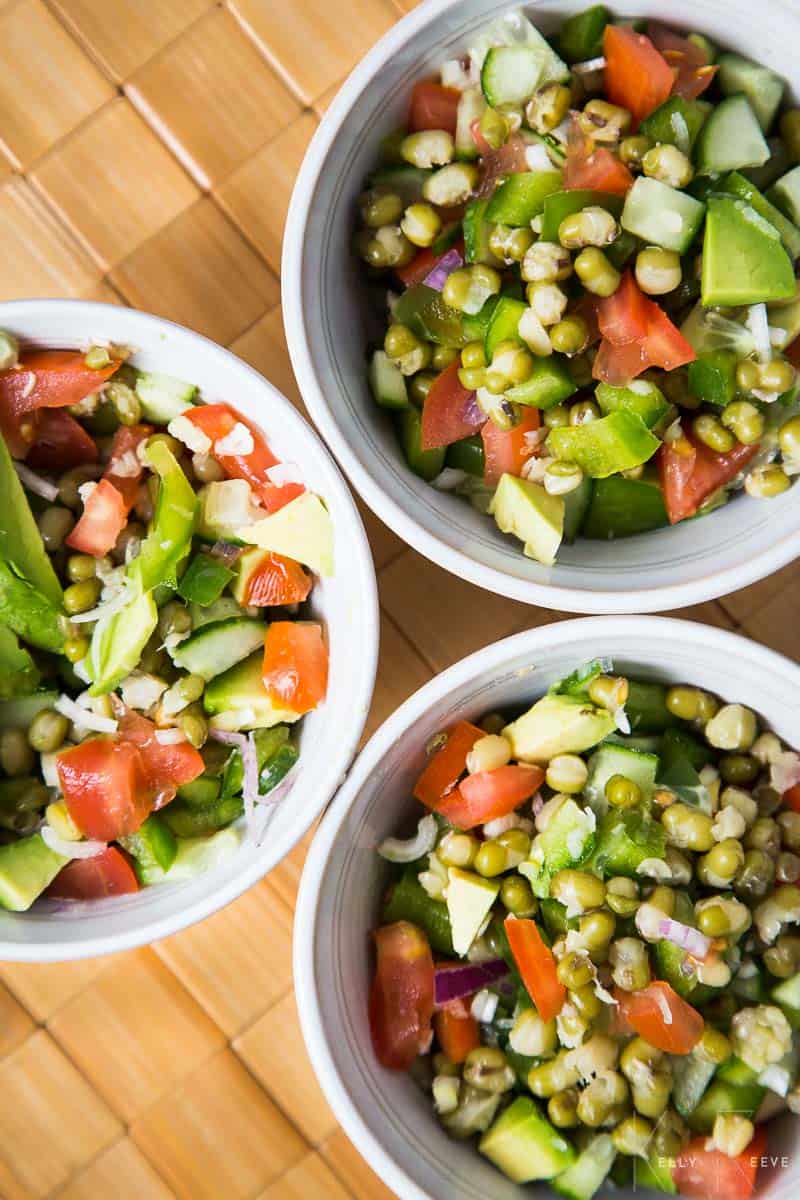 Never thought I'd say this, but I might start eating vegan food every day.
Get the recipe here.
5. christmas rice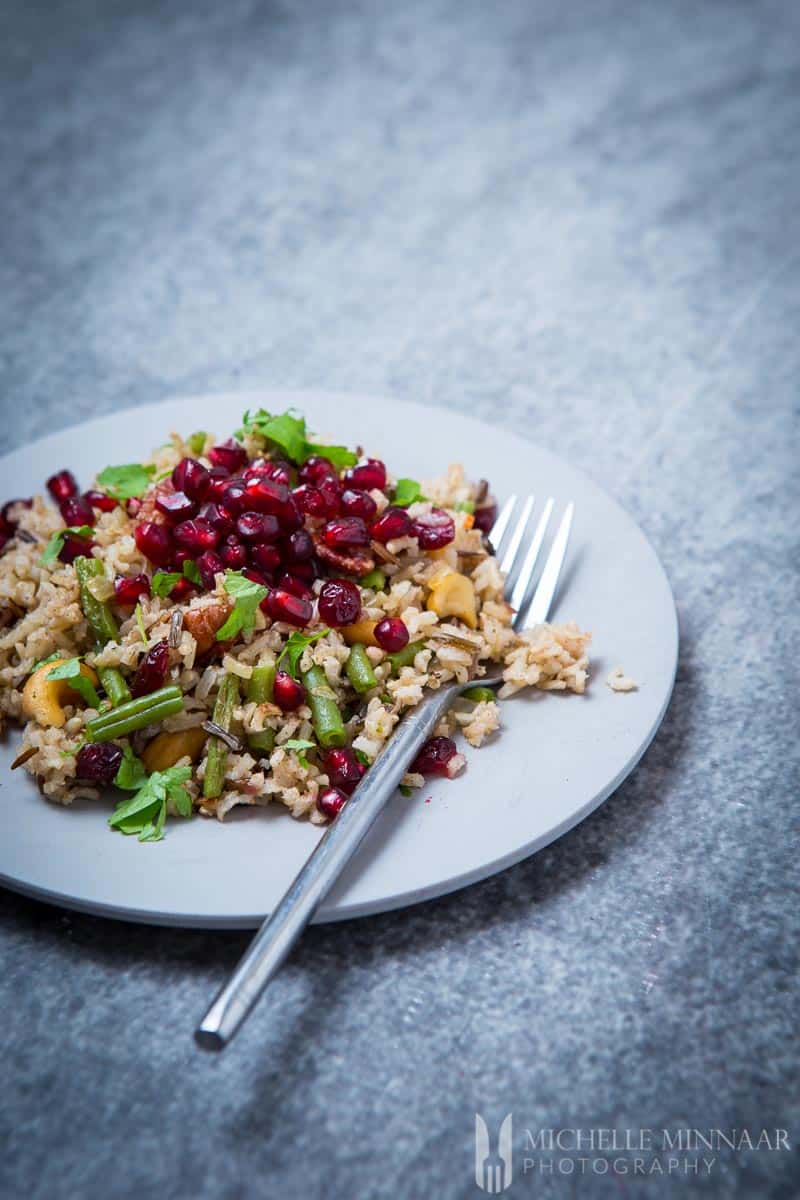 Who said that Christmas rice can't be eaten after holidays? Enjoy this delicious vegan side anytime.
Get the recipe here.
6. caponata alla siciliana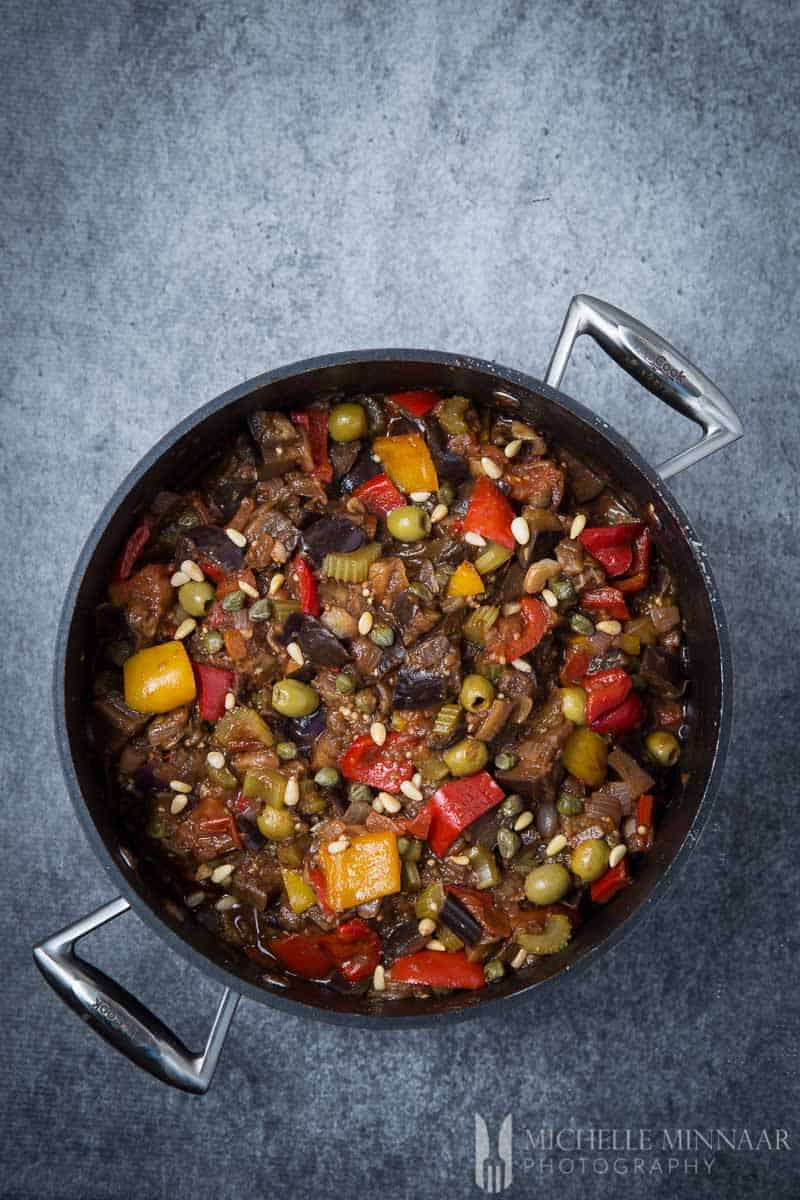 Why not spoil yourself with this classic Italian vegan side dish? You can enjoy it is as a starter too.
Get the recipe here.
7. roasted beetroot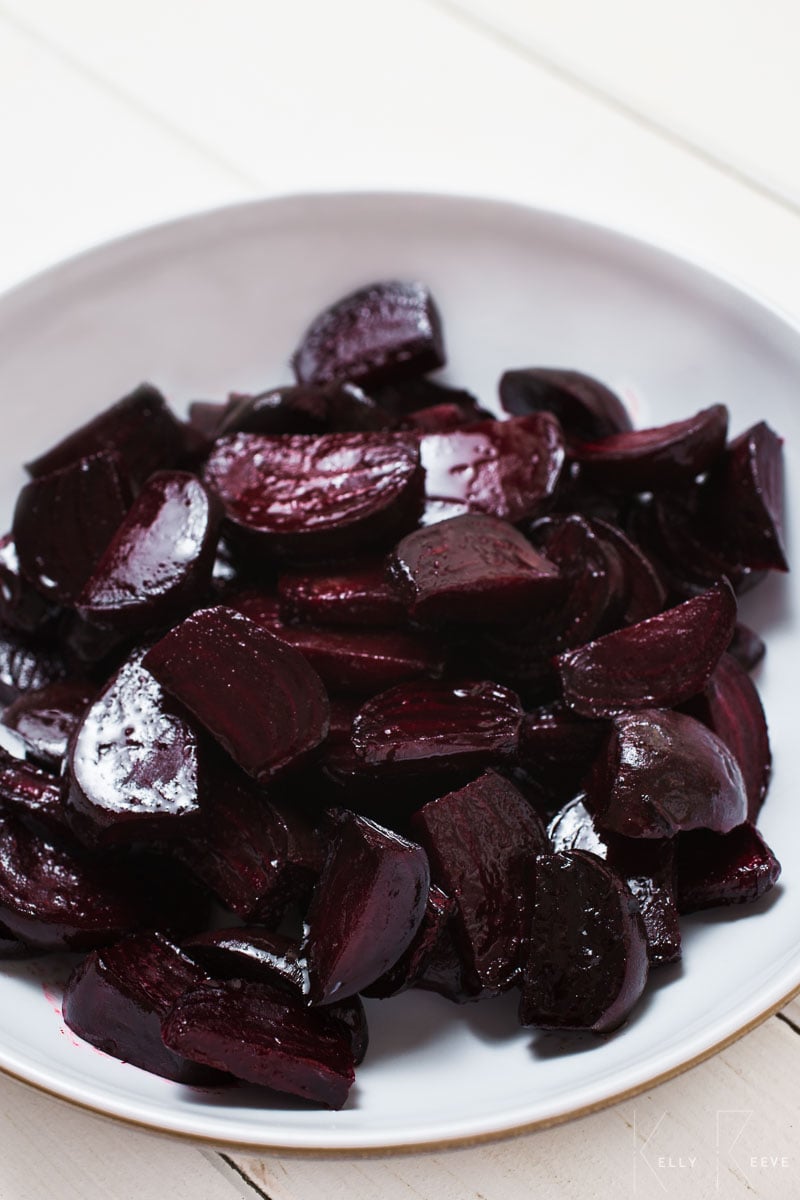 Roasted is my favourite way to enjoy the delicious earthy flavours of beetroot.
Get the recipe here.
8. pomegranate salsa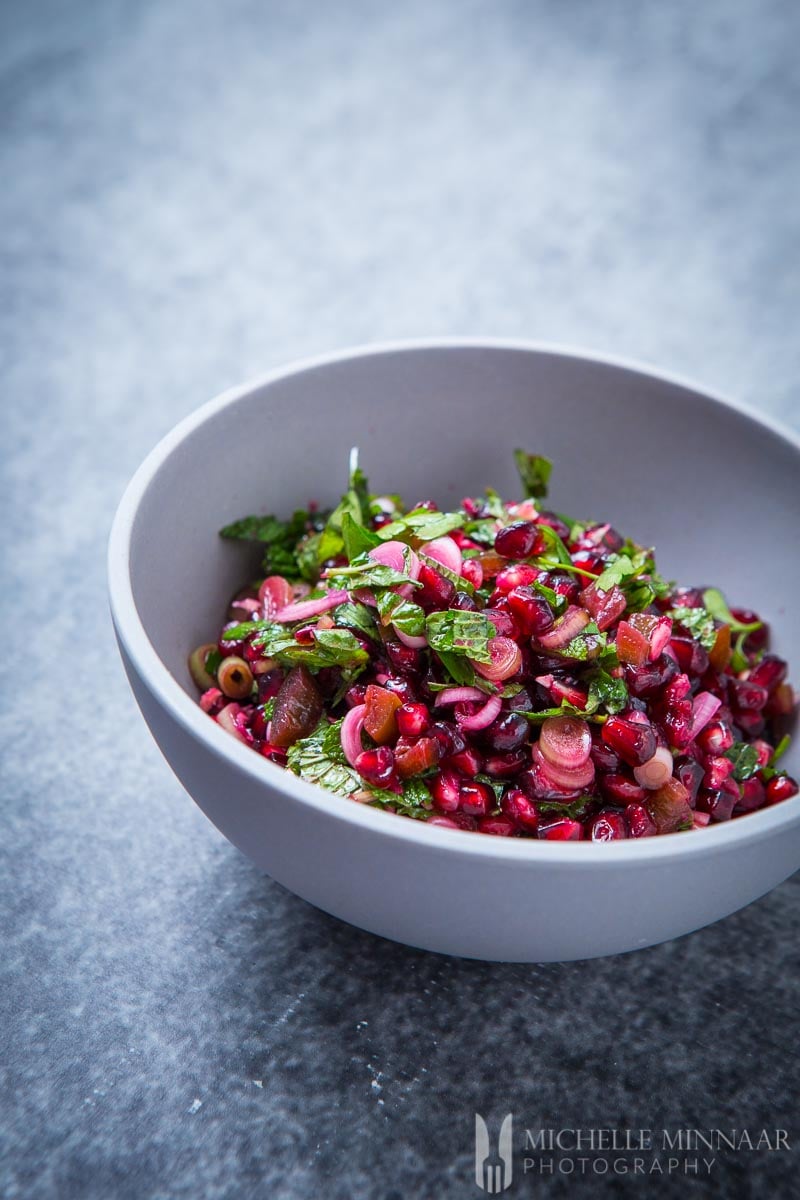 This pomegranate salsa tastes as amazing as it looks. Can I have more please?
Get the recipe here.
9. patatas bravas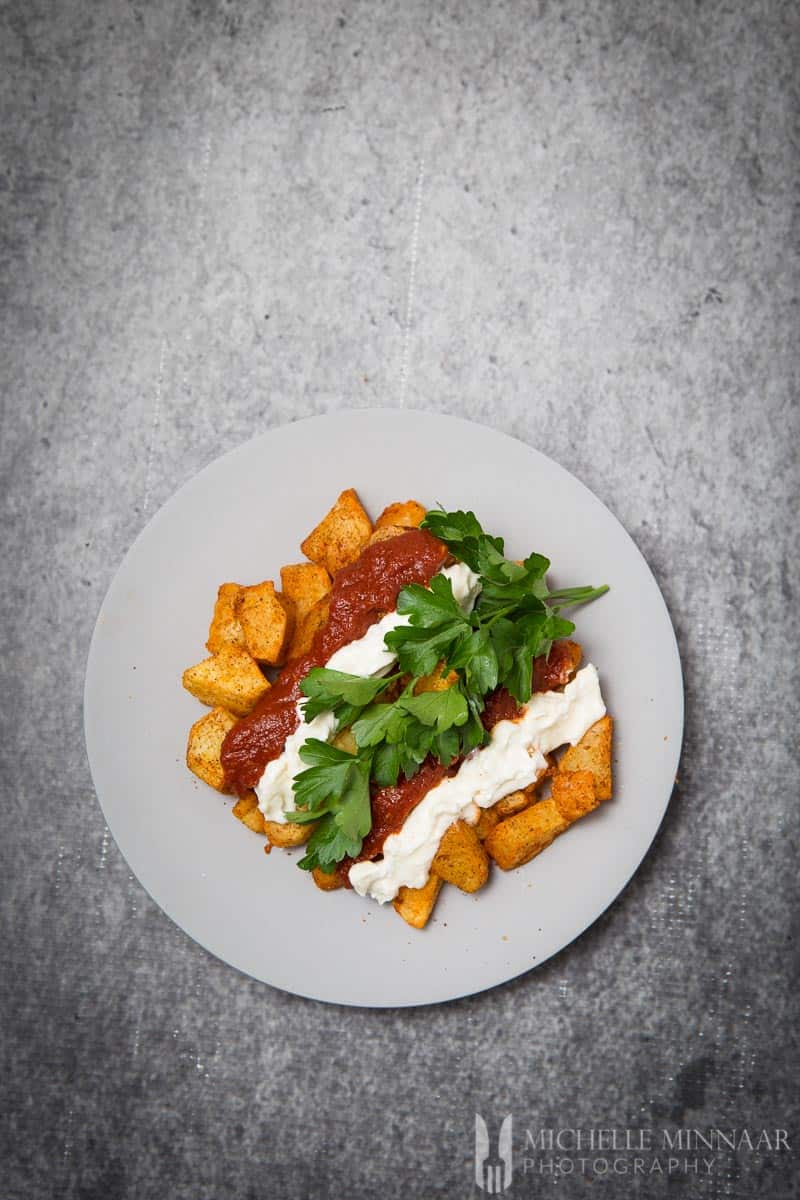 These Spanish patatas bravas are simply amazing. So easy to make too!
Get the recipe here.
10. baked sweet potato fries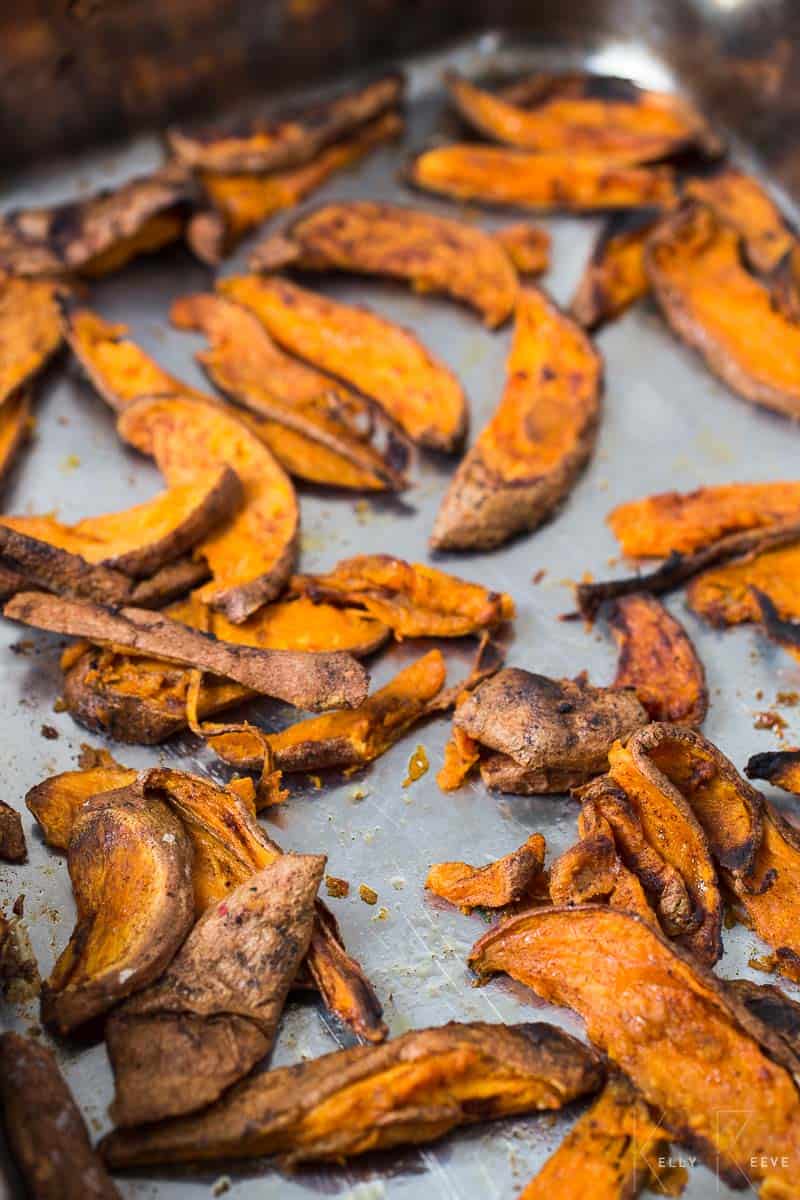 I am not even going to go in detail just how good these are. One word – divine!
Get the recipe here.
11. cucumber salad with avocado and cashews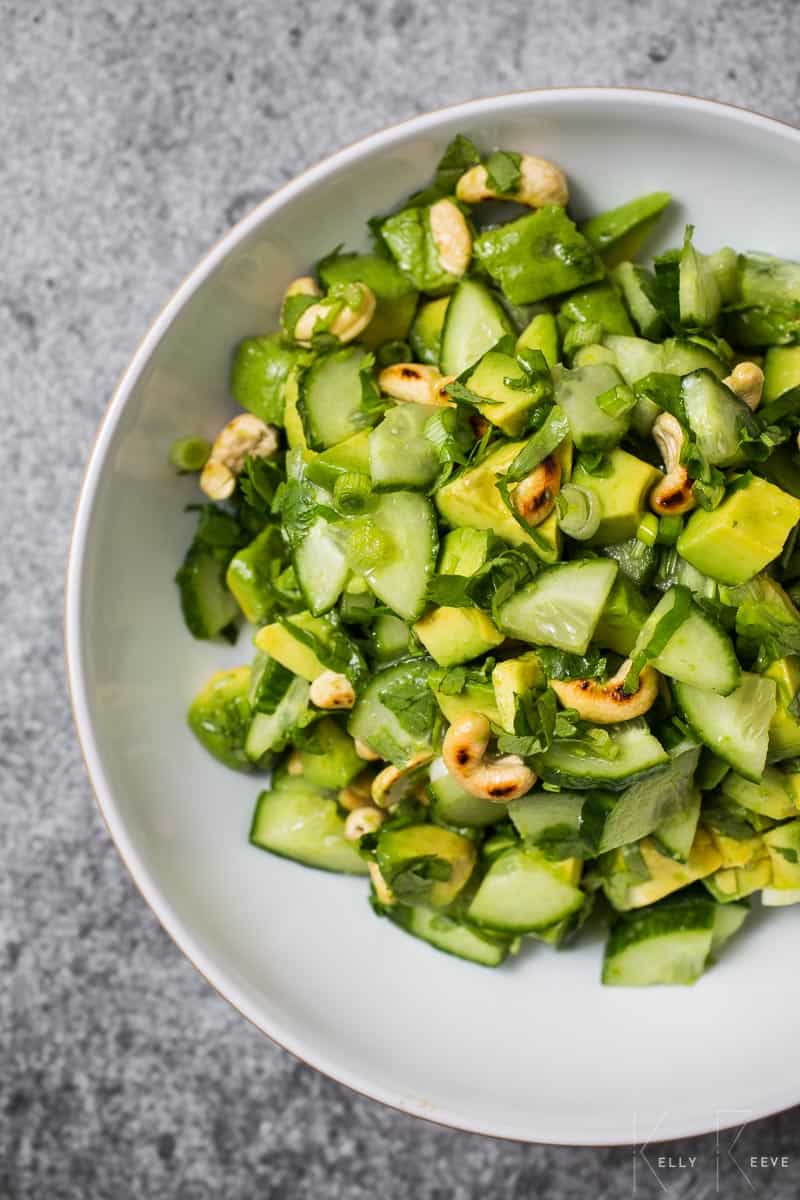 This cucumber salad looks stunning – doesn't it? It is. It really is. Cucumberlicious!
Get the recipe here.
12 mango salsa
This exotic mango salsa is tangy and savoury. You'll want to eat this everyday!
Get the recipe here.
 13. som tum pak
Easy and delicious. Perfect for incorporating those Asian flavours into your weekly meal plan.
Get the recipe here.
14. rice and peas
A delicious exotic recipe that takes rice and peas to the next level.
Get the recipe here.
15. refried beans
Fancy a quick and lazy vegan lunch or dinner? Refried beans are made for this.
Get the recipe here.
16. roasted jerusalem artichokes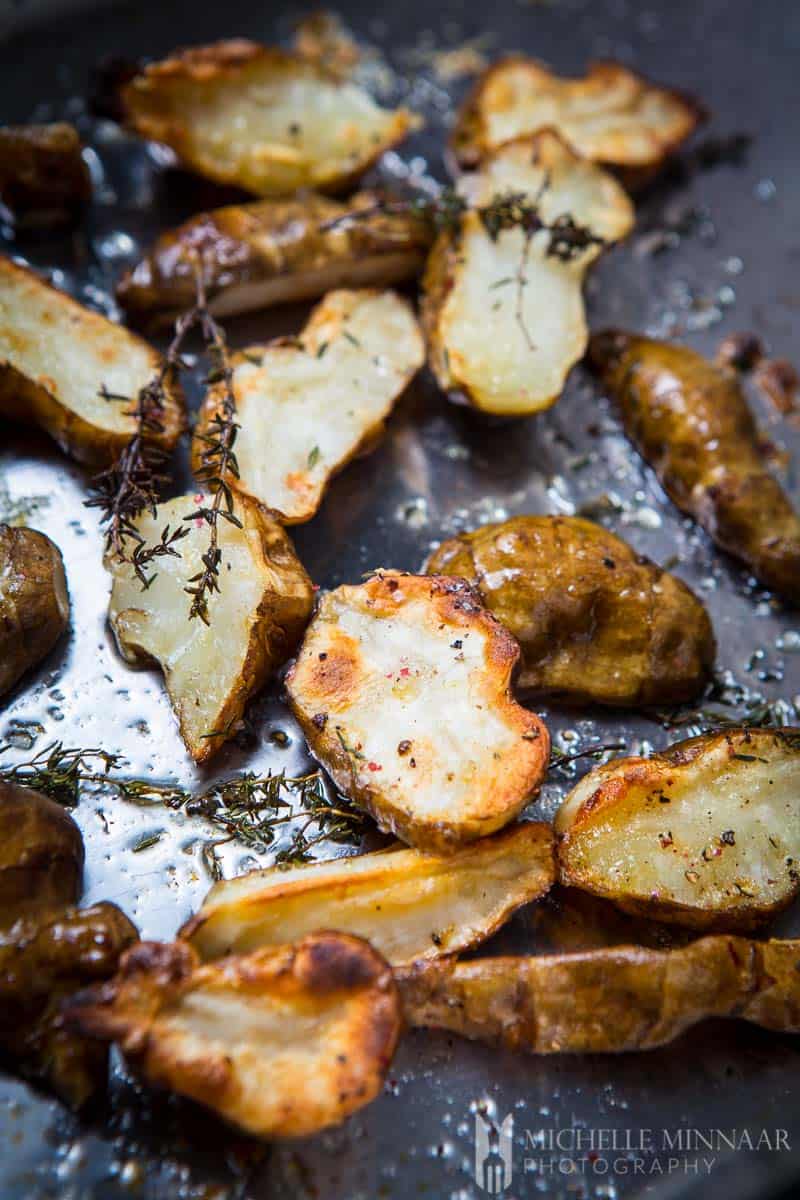 These are so delicious as a side. You can include these in a fabulous Jerusalem artichoke soup.
Get the recipe here.
 17. cherry tomato salad
 This cherry tomato salad just makes you happy. It just does.
Get the recipe here.
18. roasted carrots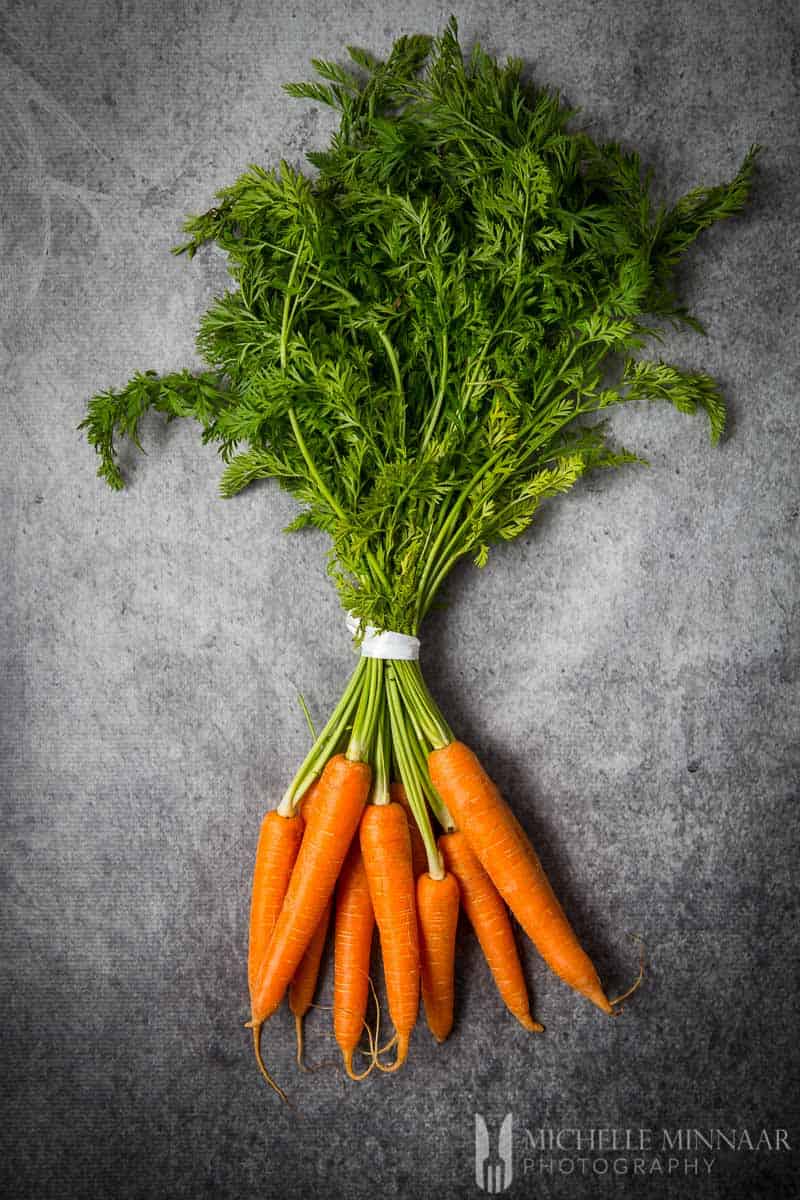 You can eat these babies just as they are, or you can make the following delicious side. Keep reading!
Get the recipe here.
19. roasted carrot hummus
 Not only am I a lover of normal hummus, but roasted carrot hummus takes the cake!
Get the recipe here.
20. peperonata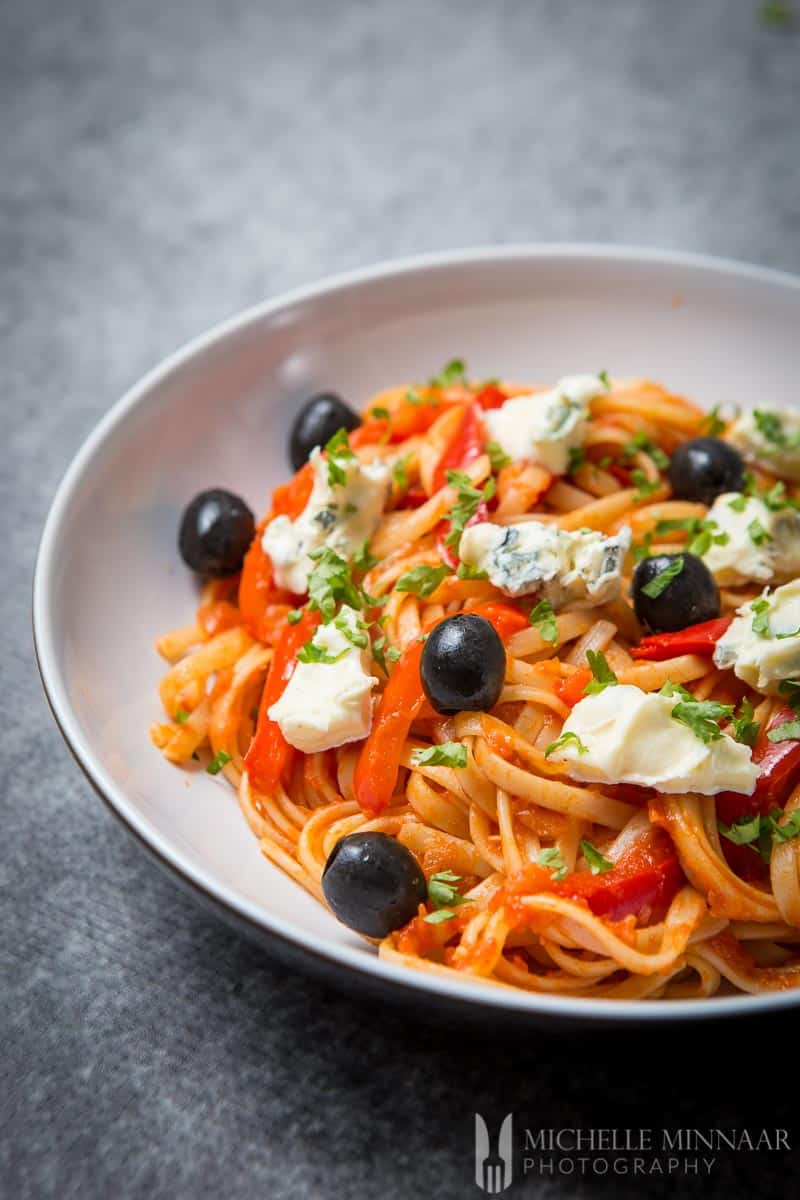 Peperonata is a delicious Italian starter that just makes sense – on its own or served here with pasta.
Get the recipe here.
21. pickled cabbage and red onion slaw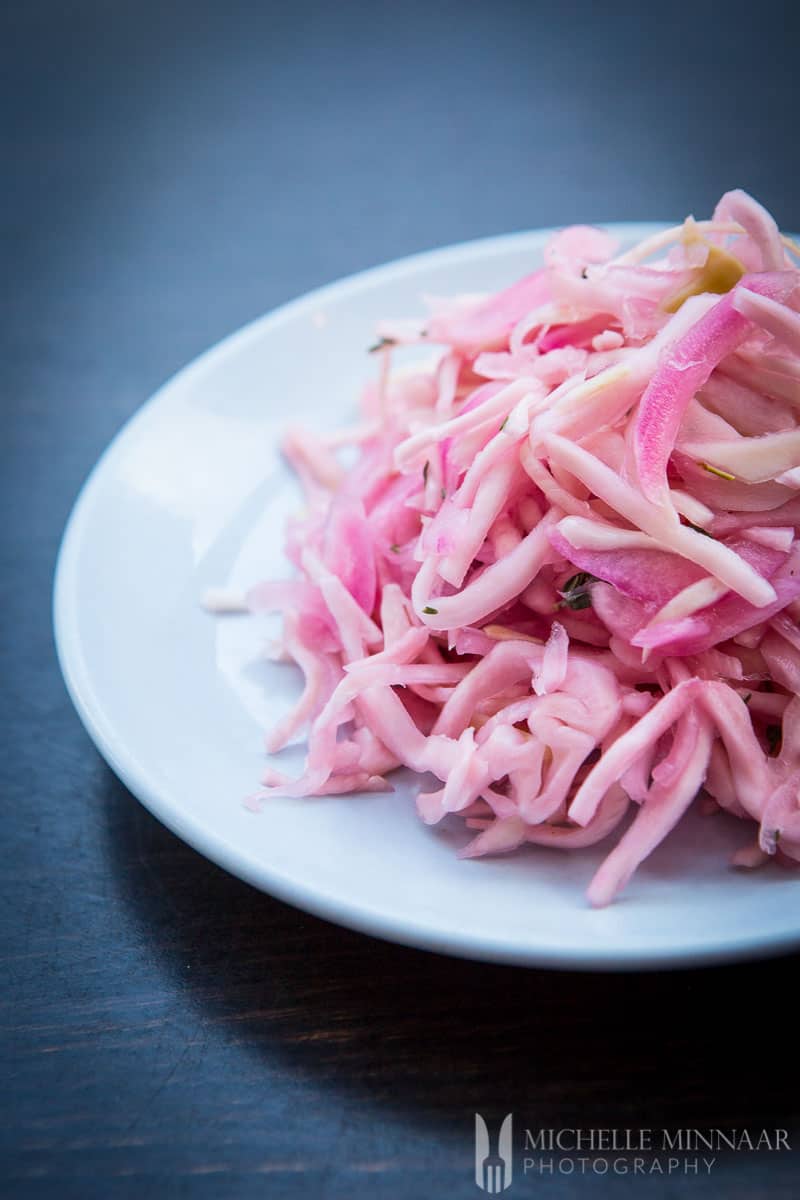 What a fantastic vegan side – goes with anything!
Get the recipe here.
22. preserved lemons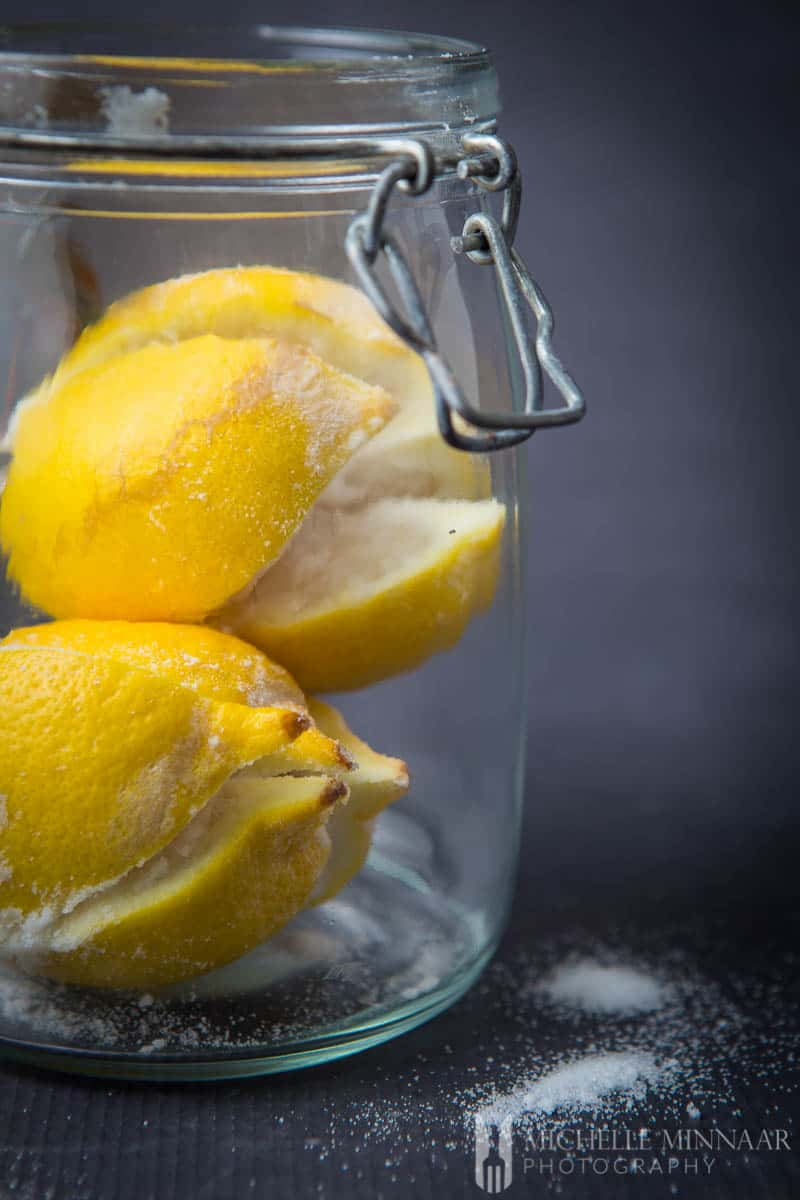 You should try these one day. They are unique and delicious.
Get the recipe here.
23. green pea fava
 Green pea fava is one of my favourite Greek vegan sides. Great as a starter too.
Get the recipe here.
24. sugar snap pea salad
Oh snap! This is the salad you've been looking for.
Get the recipe here.
25. pomegranate couscous salad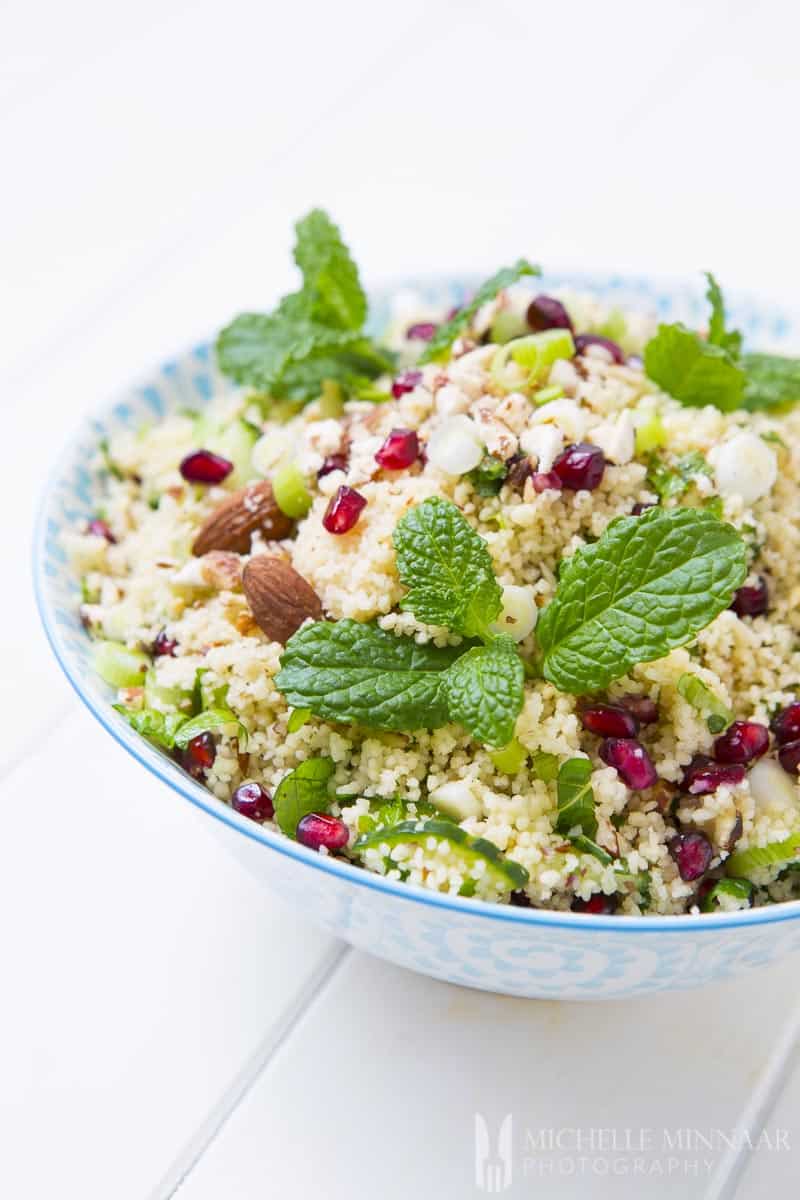 Feel the need to explore Middle Eastern or Moroccan flavours? This is your chance.
Get the recipe here.
26. garlic and chilli courgetti
Ever made courgetti before? This recipe makes eating a lot of fun.
Get the recipe here.
27. papas arrugadas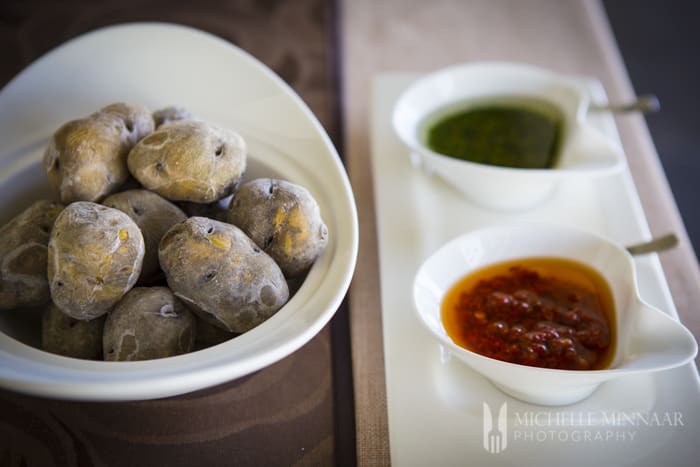 Huh? You'll need to click to find out more about this delicious vegan side all the way from Tenerife, Spain.
Get the recipe here.
28. melitzanosalata
Oh, just you wait until you try this. You won't regret it.
Get the recipe here.
29. gigandes plaki
Gigandes plaki is a very filling side. Don't over eat or you won't be able to eat the main.
Get the recipe here.
30. brinjal bhaji
Works best in combination with rice and other curry dishes. Yum!
Get the recipe here.
31. smashed cucumber salad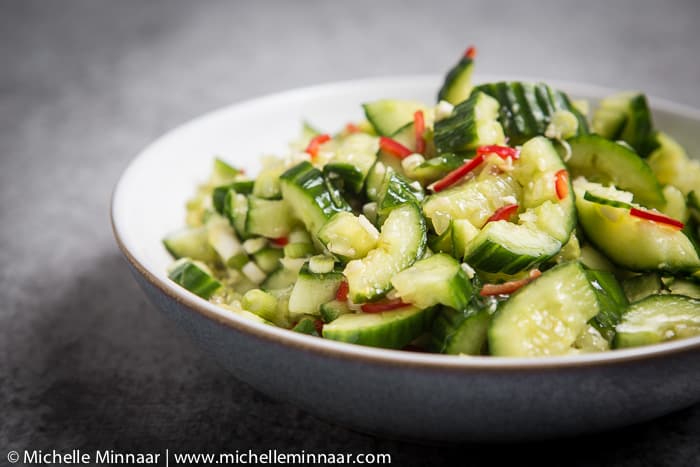 Who said cucumber salad is boring? Wait until you try this Chinese smashed cucumber recipe.
Get the recipe here.
32. simple roasted asparagus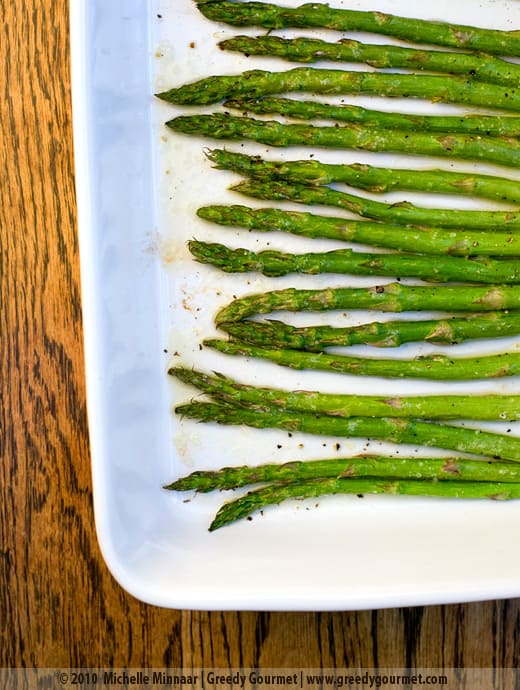 Who loves roasted asparagus? Meeee!
Get the recipe here.
33. caramelized onions
Oh my goodness, I could eat these all day.
Get the recipe here.
34. saag aloo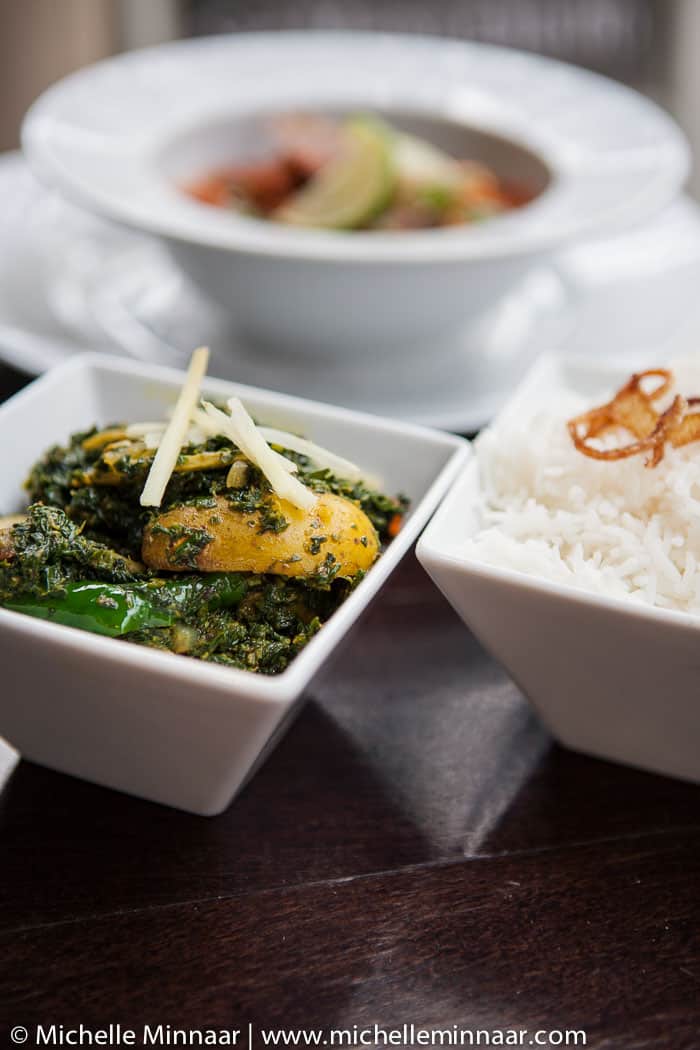 Want to spice things up in your kitchen with some delicious Indian saag aloo?
Get the recipe here.
35. bombay potatoes a.k.a bombay aloo
With these purple potatoes, you are definitely in for an adventure.
Get the recipe here.
36. spicy-sesame-roasted sweet potato chips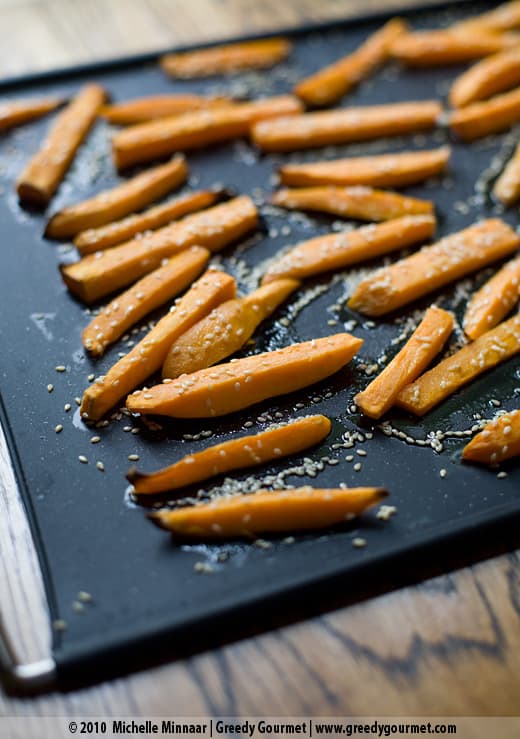 One comment: make enough for everyone. These disappear fast..
Get the recipe here.
37. kerala paratha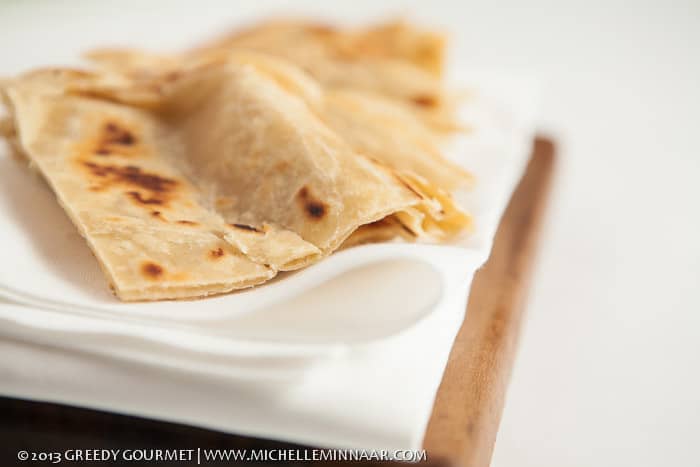 Works well with any curry dish you could possibly think of.
Get the recipe here.
38. fattoush salad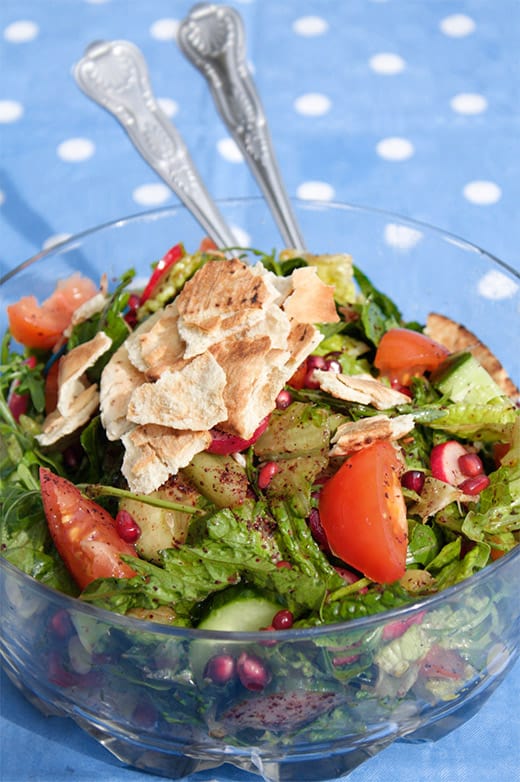 Possibly, one of my favourite vegan sides with Middle Eastern flavours.
Get the recipe here.
39. courgette, red peppers and mushroom rice
This rice is definitely not plain. Nom nom.
Get the recipe here.
40. sweet potato rice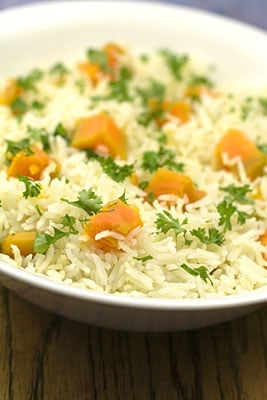 Perfect for anyone looking to cook more with sweet potatoes.
Get the recipe here.
41. butternut, green beans, red onions, and tofu with maple syrup glaze
Memorable, amazingly delicious and easy. What more would you want?
Get the recipe here.
GIVEAWAY
This week one lucky reader can win 5 packets of Supergreens (100g each, £6.99 per unit).
Indigo Herbs supplies a broad range of natural health ingredients including herbs, superfoods, wholefoods and aromatherapy. Sourcing the finest quality ingredients from around the globe since 2005 we are passionate about supporting people on their journey to optimum health and wellbeing.
Stepping away from a one tablet multi-vitamin and mineral supplement means that your body can really absorb the nutrients it needs from superfoods and begin to experience optimum nutrition which can substantially improve overall health and wellbeing. Add a scoop of Supergreens to a morning smoothie and give your whole system an energy boost!
Entering is easy, just follow the instructions below.
Competition Question: What is your favourite vegan side dish?
HELP
Here you can find a tutorial how to enter with Rafflecopter.
If your form is not showing, try refreshing the page.
Complete the form, otherwise your entries will not count.
Make sure the mandatory entries (e.g. leave a blog comment) are completed first.
Don't forget to come back daily for extra entries via Twitter.
If you're viewing this post by email, please come to the actual webpage to enter.
save the recipe to your pinterest board