This strawberry curd recipe is a keeper. It's definitely one of those recipes which can compete with those secret grandmother recipes, if you know what I mean. Generally speaking, anyone can make a curd recipe. It's really not rocket science. It's about following instructions with specific measurements. Hence, to get this recipe correct the first time, follow the steps closely.
Also, there are a few tricks that can help you make this the best curd recipe you've ever made. Consistency is everything when it comes to making a homemade curd. So, make sure your strawberry curd has the right consistency or practise until you get it right. Enjoy!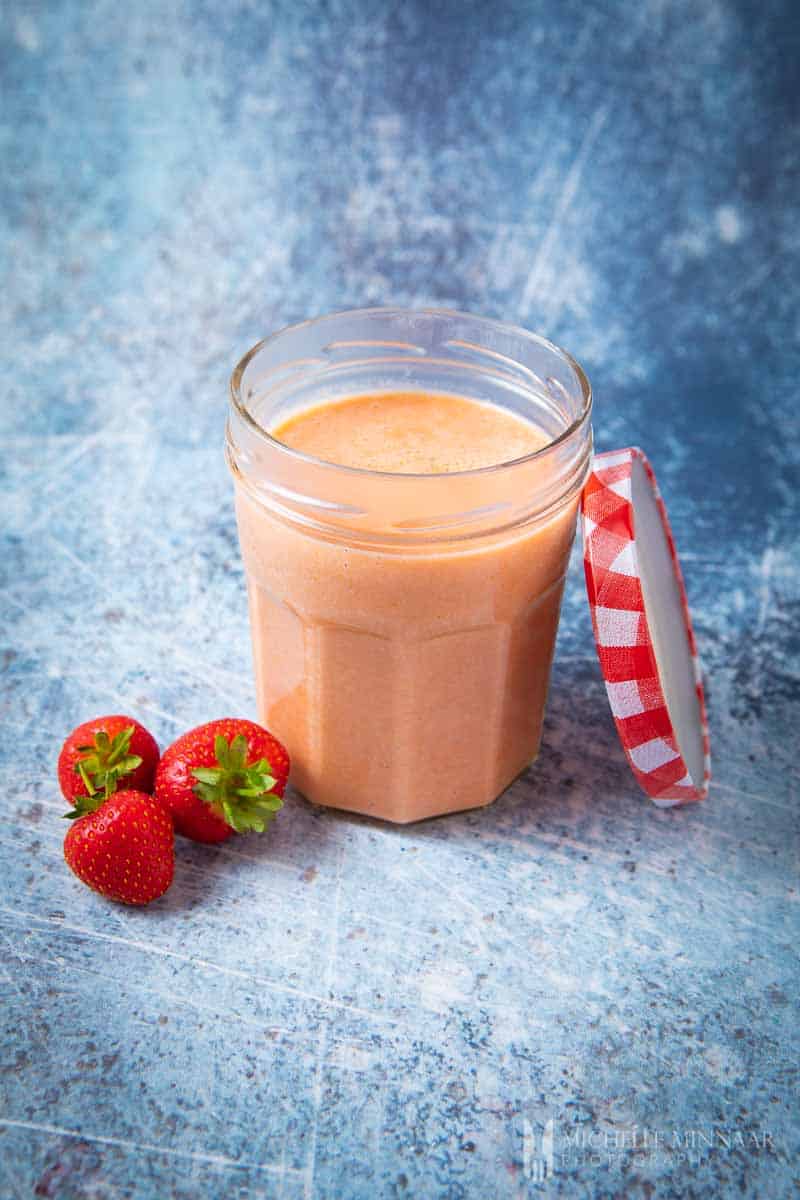 homemade strawberry curd recipe
Everybody loves the vibrant taste of strawberries, which have a juicy and fruity taste that lasts for ages in your mouth and are a big favourite amongst children. Well, this curd is no different. The strawberry curd contains exceptional fruity flavour that pairs well with other desserts, for instance, the curd can lighten up any heavy, chocolatey dish.
Try to drizzle a bit of this fruity curd on these sweet dishes: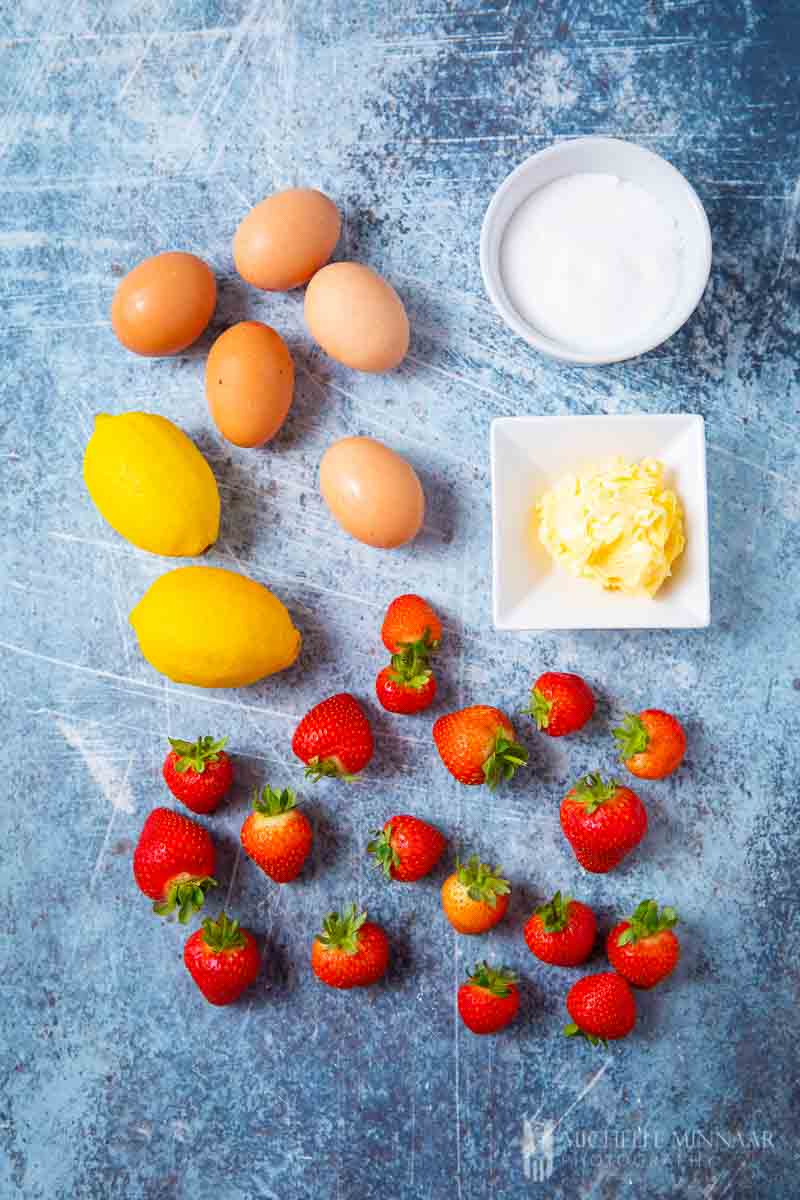 top products you need for a curd recipe
Here's a list of things you'll need for this strawberry curd recipe or any other curd recipe for that matter.
food processor -

excellent idea for making festive desserts (especially when you don't feel like whisking the curd yourself)

glass jars - if you happen to make a large batch of this strawberry curd (excellent for storage as well as presentation)
deep bowl - it's always an excellent idea to have a variation of deep bowls in your kitchen
waffle machine - if you want to serve this curd like I did with waffles, you'll need a good machine for the future
waffle mix - let's not forget the waffle mix!
granular sweetener - if you want to cut down on the amount of sugar used for this strawberry curd recipe, and it's also an excellent choice for diabetics.
how to make curd
There are a few essential elements that one has to pay close attention to. Especially when making a delicious curd like this strawberry curd recipe. It would be a waste not getting the consistency right the first time, otherwise you risk throwing away all the delicious strawberries you've already invested in the recipe.
So, there are a few mitigating measures you can take in order to ensure good consistency.
Tip: Make sure that the eggs are not old. Freshness plays a key role. In addition, when you take the eggs out of the fridge, leave them on the kitchen counter for a minimum of 10-15 minutes. Do so until the eggs reach room temperature. This aids in the binding of the eggs with other elements of the strawberry curd recipe.
Tip: Make sure that your butter isn't stone cold. Let it sit at room temperature. Otherwise, it doesn't mix well with the food processor.
Tip: Make sure you sieve through the strawberries. Otherwise the strawberry seeds are going to affect the consistency of your strawberry curd. This way the end result is silky smooth. This technique also comes into play when making a homemade seedless blackberry jam.
I've used these tricks to make other fantastic curd recipes. For example, I've made kiwi curd and lemon curd before. Both excellent fruity alternatives to strawberries.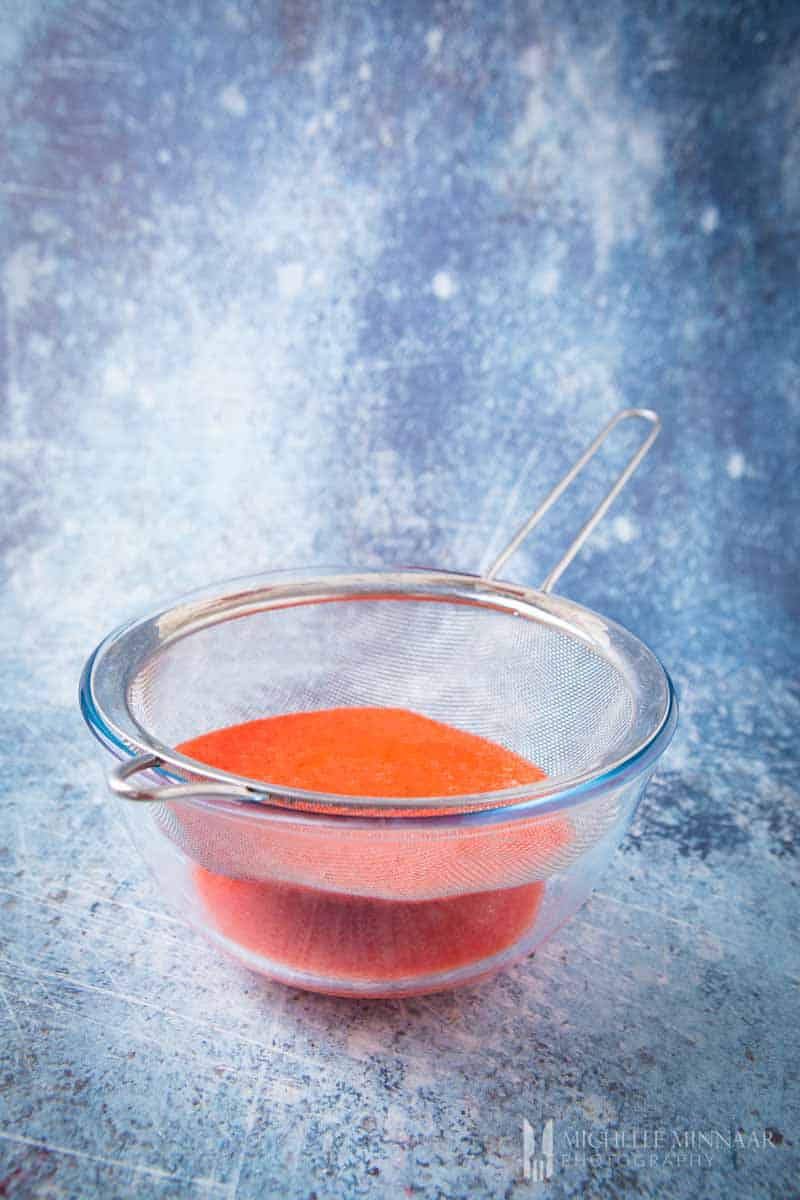 keto strawberry curd
This strawberry curd recipe is completely keto-friendly. In addition, you can always adjust the amount of sugar or use a low-calorie sweetener instead.
Just remember to enjoy the curd with a healthy side dish like porridge or fresh fruit – it's a great way to keep the amount of carbs down.
Another way to make this strawberry curd the best possible version is to use high quality strawberries. If you go for the cheap strawberries from the supermarket, I highly doubt you'll be able to extract sufficient strawberry flavour. The best possible strawberries for this strawberry curd are the ones you grow yourself because you know they are fresh.
If possible, purchase your strawberries fresh at your local market.
strawberry curd cupcakes
Here's some food for thought: if you've got leftover strawberry curd, you can use it as filling for cupcake recipes. For instance, I've used leftovers from my lemon curd recipe and made irresistible drizzled lemon curd cupcakes.
For other cupcake recipes, you can also check out these below:
strawberry curd cheesecake
Another way I enjoy strawberry curd is to use it as a topping on a cheesecake recipe. For instance, you can try pairing it with this rich Millionaire's cheesecake.
Actually, you can even integrate the curd with the cream cheese filling and make a strawberry curd cheesecake. Sounds irresistible, doesn't it?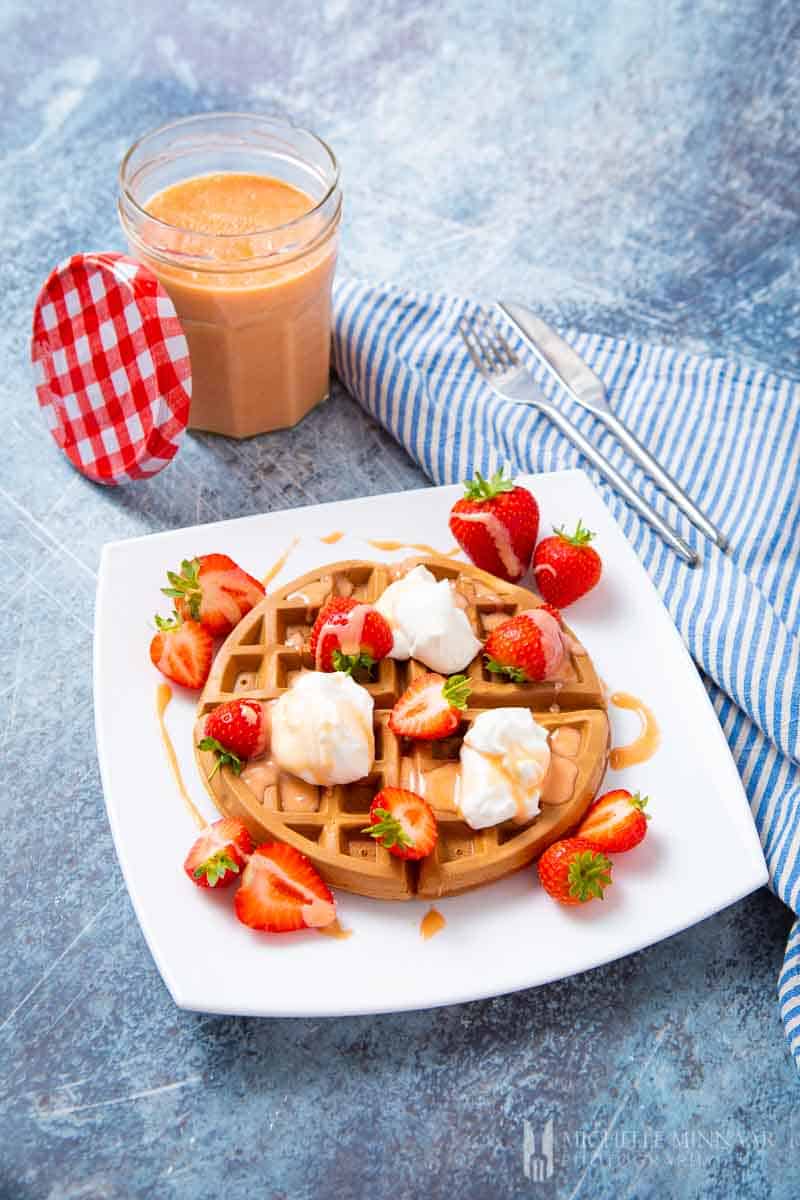 how to serve strawberry curd
I highly recommend serving this curd with my dairy free waffles recipe. You can also pour the curd over these cherry brownies. In addition, you can also pour the strawberry curd over ice creams like these:
You can also serve the strawberry curd with fresh strawberries and other fresh fruit.
How would you serve your strawberry curd? Would you eat it on its own or would you pair it with another sweet dish? Let me know in the comments section below.
Print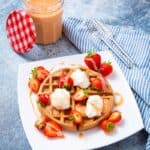 Strawberry Curd
---
Description
Come here and learn how to make this easy strawberry curd recipe. It really has the perfect consistency. Remember to use fresh strawberries every time!
---
450g

(1lb) strawberries, washed, dried and hulled

450g

(1lb) sugar

8

egg yolks

2

lemons, zest and juice

200g

(7oz) butter
---
Instructions
Place all the ingredients, except the butter, in the food processor.

Starting at the lowest power setting, switch on the processor and wait until everything has more or less blended.

Slowly and systematically increase the power setting until you reach the maximum level.

Leave it motoring for 5 minutes then over a period of one minute add the butter in equal quantities.

Pour the contents in a container and let it chill in the fridge.
Prep Time:

15 minutes

Cook Time:

10 minutes

Category:

Dessert

Method:

Boil

Cuisine:

English
Keywords: strawberry curd, how to make strawberry curd, strawberry dessert recipe