The Botanist is the fourth of Tom and Ed Martin's ten restaurants I've visited and as usual it exceeded all expectations.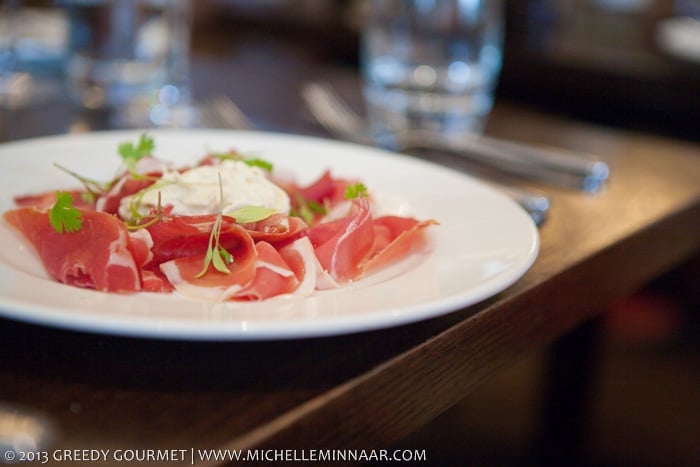 To put it in a nutshell:
The Cadogan Arms is the closest to a traditional pub.
The Gun is a classy eatery overlooking the Thames.
Chiswell Street Dining Rooms' food is on par with The Botanist but naturally has a business feel to it since its in the heart of The City.
My favourite, The Botanist, has the food and the vibe.
Starters were hard to choose from because all looked equally good. Heck, even our neighbour's whitebait looked tempting. There was a copious amount of Serrano ham on Jeanne's plate accompanied with Celeriac Remoulade (£11) and the stunning Lobster Cocktails (£22) turned heads as they were carried to our table. The Botanist's seasonal salad was as pretty as a picture too and resembled a little vegetable bedding.
For our main courses we had:
Scottish Salmon with Globe Artichoke
Roast loin and braised breast of lamb, Heritage carrots, roast corn, broad beans, confit garlic jus (£28)
Chantenay carrots, chervil butter (£4)
Petit pois à la Française (£4)
Steak tartare (£19)
Pan fried fillet of seabass, sautéed gnocchi, fennel, peas, chive beurre blanc (£24)
Postive grunts were made around the table as we enthusiastically dug in. Everyone swooned about the flavourful Chantenay carrots and the Petit pois à la Française (peas with bacon, baby onions, lettuce and cream) were just as good as the first time we had it at The Cadogan Arms. My steak tartar was well balanced in flavour and Jeanne's gnocchi was pure perfection.
No meal is complete without dessert and although the Peach Melba (£5.50) and Chocolate marquis, honeycomb, salted caramel ice cream (£5.50) were excellent we couldn't finish everything. The European cheeseboard with quince chutney and oatcakes for two (£18.50) was so huge it could have easily served as a meal for two people.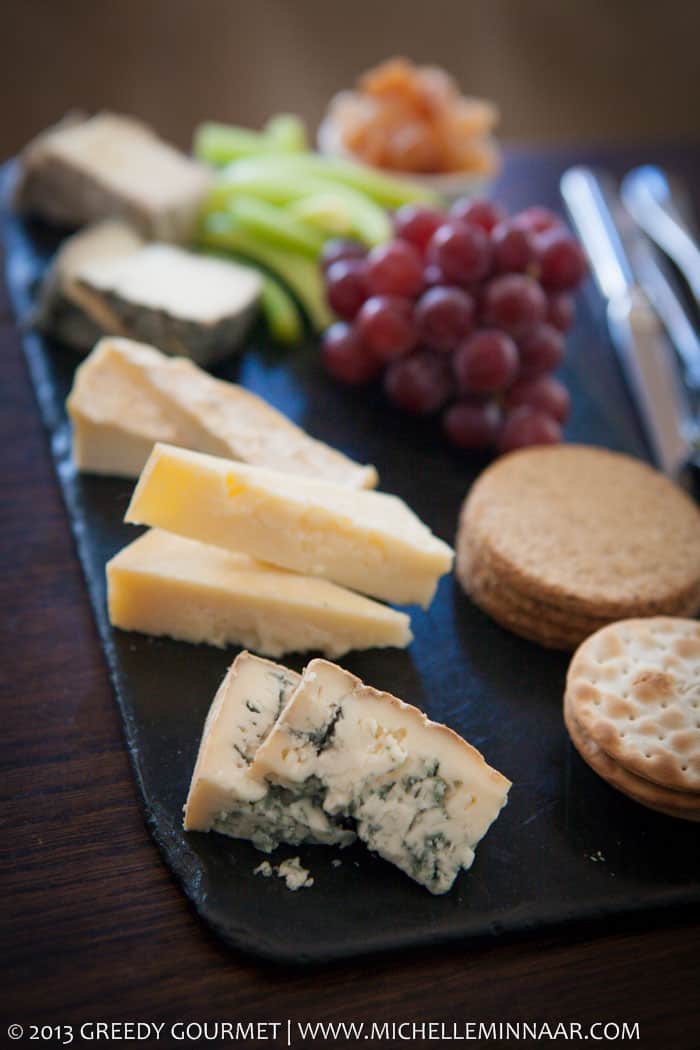 My parents, who were our guests, reminisced about visiting UK 30 years ago and how stark the dining scene in London was back then, which mainly consisted of mediocre British pub grub at best. England has come a far way in the meantime and the meal at The Botanist was the best meal they've had thus far. That means a lot coming from well-seasoned travelers.
Quick Overview
Food
9/10: It was definitely a memorable meal.
Value
7/10: Uppermarket prices but the quality and portions were decent.
Service
9/10: Our cordial waitress knew the menu inside out and could make recommendations.
Toilets
8/10: All good.
Ambience
9/10: On a Saturday afternoon the restaurant was buzzing with a lively, fun vibe.
Recommend
9/10: In town and have the money? Hit this spot!
The Botanist
No.7 Sloane Square
London
SW1W 8EE

Website
P.S. I was a guest of The Botanist.