Brunelli's is the finest American Steak House in Tenerife. Its secret? The Southbend broiler.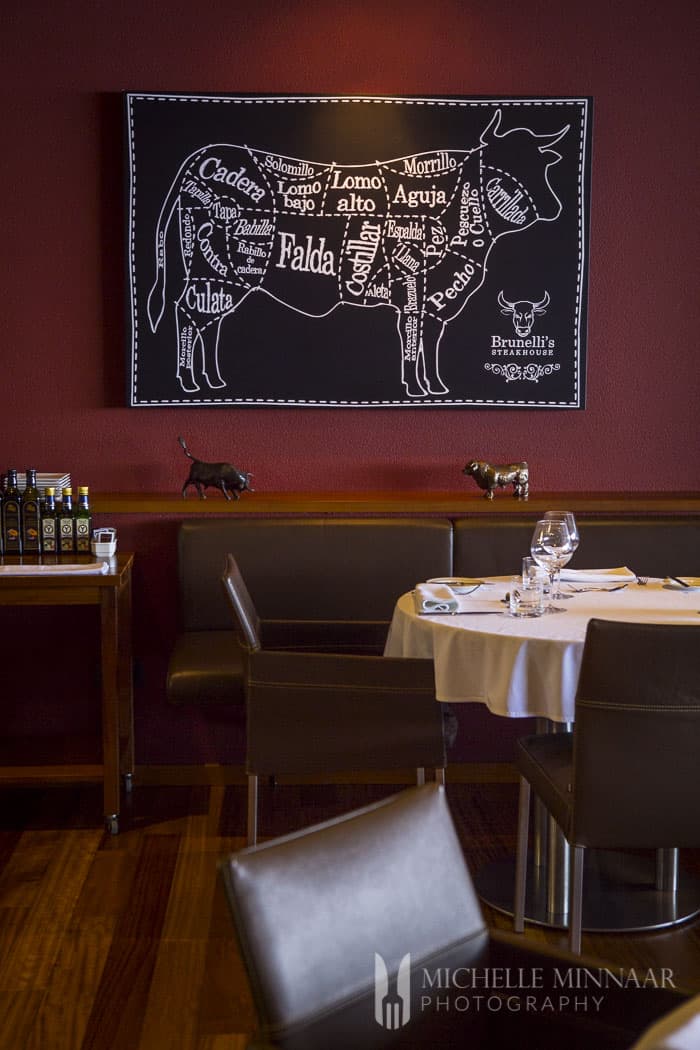 There is only one in the Canary Islands and another one in Madrid, mainland Spain. A chef needs special training to operate this rapid induction gas oven. The latter's temperature immediately reaches 800Cº and seals the surface of the meat, developing a crispy crust on the outside while keeping the meat meltingly tender inside.
As you enter the restaurant, a fridge with a striking display of beef cuts is on the right, followed by an impressive collection of wines. Brunelli's even boasts its own Gran Reserva wine which has matured 18 months in the barrel, produced in 2009.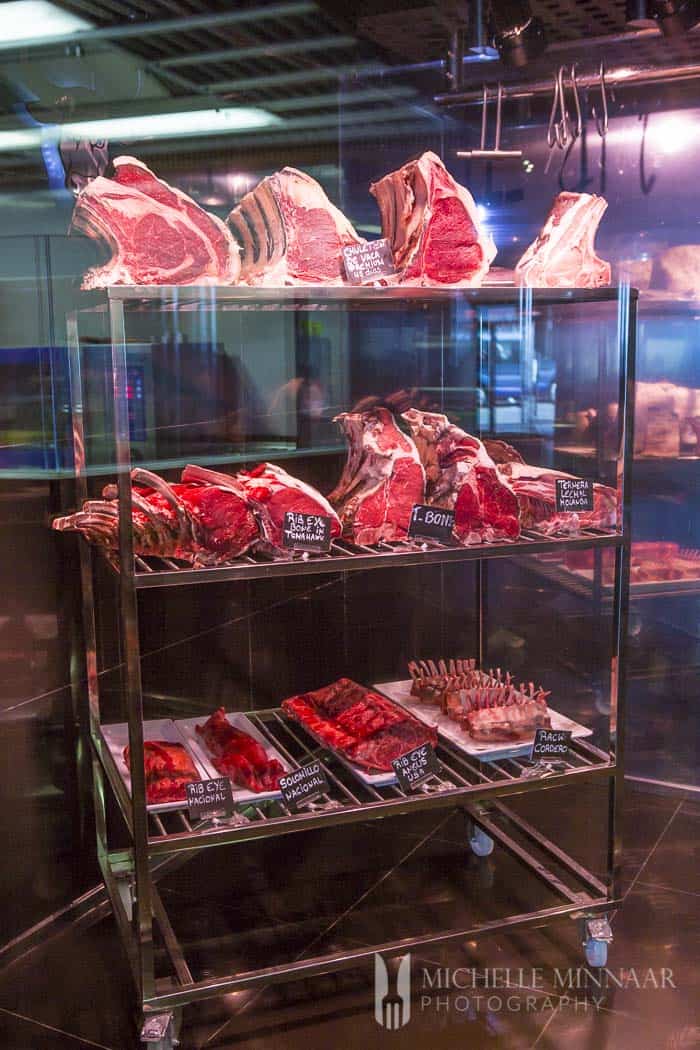 The restaurant's German owner, who possesses a multitude of establishments around the island and is considered the adopted son of the Canaries, is a major fan of local artwork. All along the walls the works are proudly displayed.
At the table the chef would bring the different types of beef cuts available to assist you in making the best choice for your meal. Porterhouse, rib-eye bone in and without, fillet and veal chop, just to name a few. The meat is specially sourced from the foremost cattle rearing countries around the world such as Uruguay, Spain and northern parts of Europe such as Ireland. When the meat arrives it is matured for 28 days before being served to customers.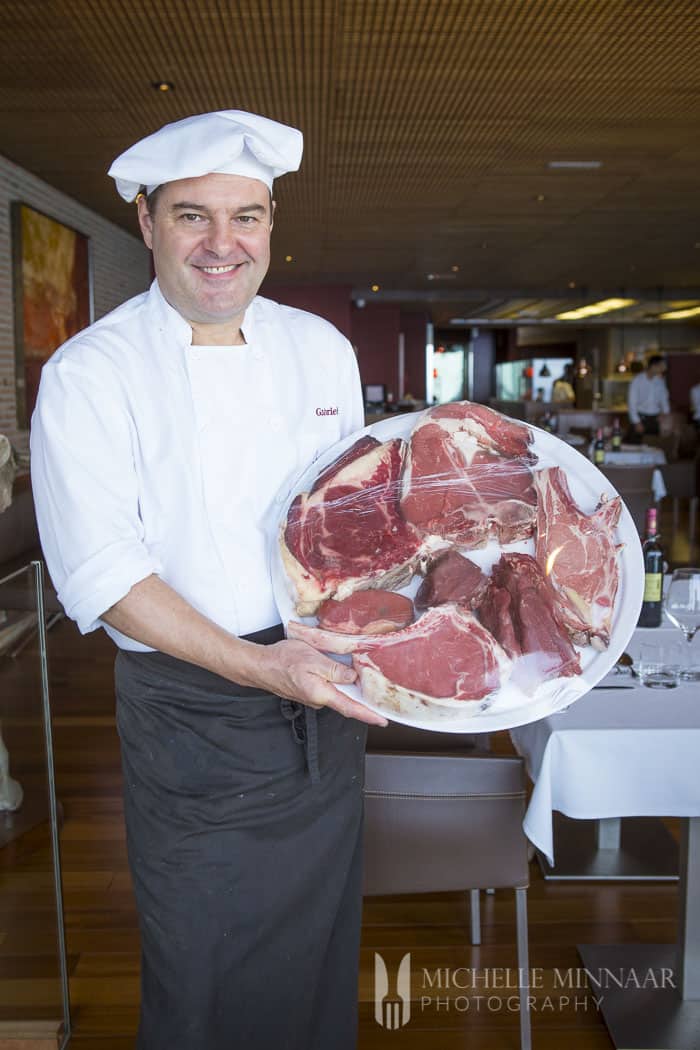 Amuse bouche is a octopus salad comprising boiled octopus with diced onion, red, green and yellow peppers and a basic vinaigrette. A small and fantastic start to the meal to come.
Ensalada Brunelli's (€11) is Brunelli's trademark salad. Layers of tomato, pickled onion, papaya, avocado, mackerel and quail – the unusual flavour combinations – make this salad truly memorable.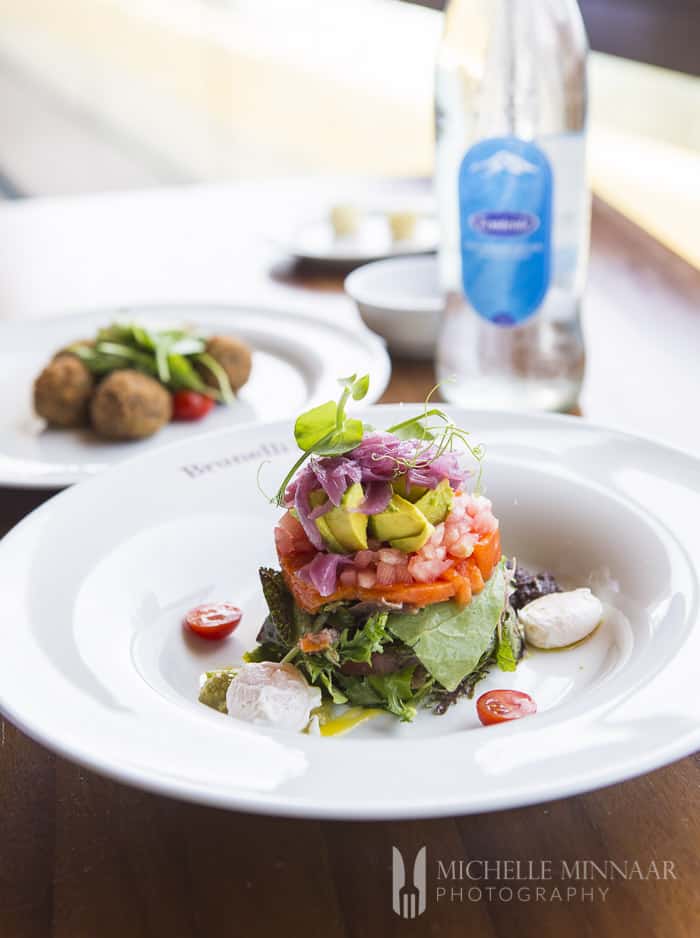 Croquetas de Espinacas y Queso Crema (€7.50) are homemade spinach and goat's cheese croquettes. Its crunchy exterior reveals a creamy, vivid green filling. Another unique offering you'll be hard pressed to find anywhere else.
Our T-Bone steak (€6.50 per 100g, from 750g) was a sight to behold. It sprawled over a large serving plate, with attractive griddled lines, crunchy in the right places and meltingly tender in the middle. Sea salt is provided on the side so that you season it to your liking. There are four sauces you pick to enjoy the meat with: Béarnaise, Peppercorn, BBQ & Mojo.
What I also appreciated was the addition of the hot stone that came with the order. It's solved a problem I've been faced with before when ordering chateaubriand (which is available at Brunelli's by the way) with a dining companion. I like my meat rare but others seldom do, which means I need to compromise and eat meat more cooked. With the hot stone the meat arrived rare and my companion could cook her meat further to her desire on the hot stone. Trust me, on the inside I was jumping with joy. Rest assured, no divorces would take place in this restaurant!
Steak is served with chips and roast vegetables. The latter was properly cooked and not a rush job; the peppers were super sweet and aubergine silky.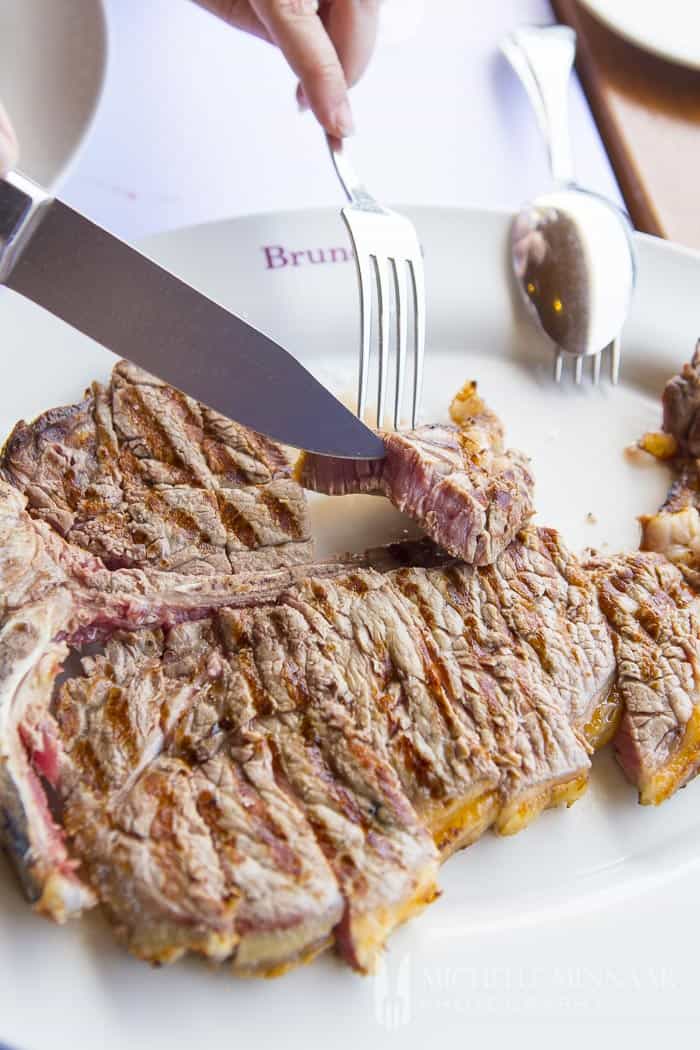 A Mixed Dessert Plate (€16) consisted of Brunelli's cheesecake which is laced with raisins, chocolate coulant with a gooey center and banana fritters with ice cream. My favourite? The banana.
It's easy to understand why tourists and locals like to frequent Brunelli's. The restaurant sources local ingredients wherever possible and keeps prices in line with other establishments while serving stellar food all the same.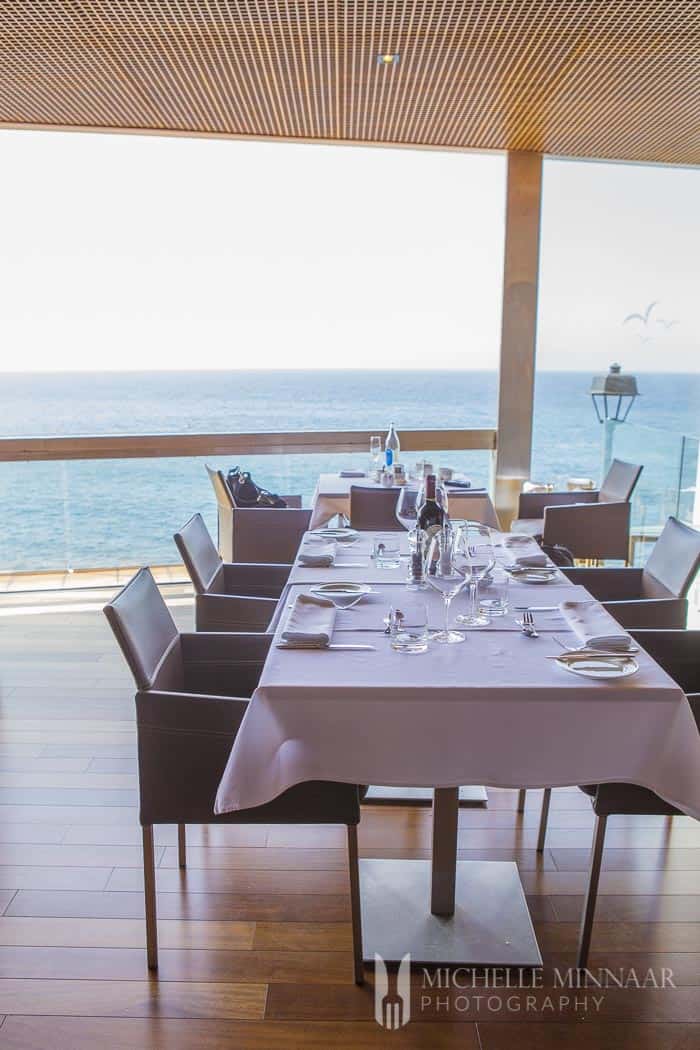 This meal was enjoyed with stunning views of Punta Brava. Cool fact: the restaurant's terrace window is one solid piece of glass that moves up and down, depending on whether the restaurant is open or closed. Cool, huh?
Brunelli's
Calle Bencomo,42
Punta Brava 38400
Puerto de la Cruz
Tenerife
Website
P.S. I was a guest of Brunelli's.